In a city like Las Vegas, there is no such thing as too much bling. Luxury and Modernism is flashed as currency for the city's most elite, or those wishing to live like Kings and Queens of the Desert. Another group falling into the category is the International jet set crowd, discerning consumers who demand the best of the best, and view the glittery city as their adult playground. For the past decade, Vegas Auto Gallery has emerged as the pre-eminent Luxury Exotics Car Dealership in Las Vegas, a city where more truly is more when it comes to a refined car buying experience.
---
---
Vegas Auto Gallery owner Nick Dossa says the key to his dealerships' success is their ability to create a concierge experience for every customer, treating everyone who walks through the door like a VIP. It may seem incongruent for a dealership specializing in the highest-end vehicles to have an open-door policy, but Dossa says they aim as a showroom to foster a sense of trust, and welcoming. Much of his business, which is popular with Celebrities, Professional Athletes (like the Golden Knights and Raiders) or International buyers visiting Vegas, is word-of-mouth-driven.
---
---
Originally hailing from Canada, Dossa had an entrepreneurial background before establishing Vegas Auto Gallery. Armed with determination, business acumen, and a passion for cars, Dossa says he saw a hole in the existing market for Luxury Exotic cars and created a niche, which has paid off in dividends.
When asked what sets apart Vegas Auto Gallery, Dossa says they are much more than a dealership; they offer not only a wide range of exotic cars, but the ability through a robust network to access hard-to-get vehicles from all over for the most discerning collector. The two locations in Las Vegas also offer a full staff with servicing departments.
"An ideal customer is those who knows what they want, OR someone you can advise [as to] what best fits their needs," he says.
Dossa is confident in his ability to match anyone with an exotic luxury vehicle.
---
For more information, go to Vegasautogallery.com or Instagram @vegasautogallery.
---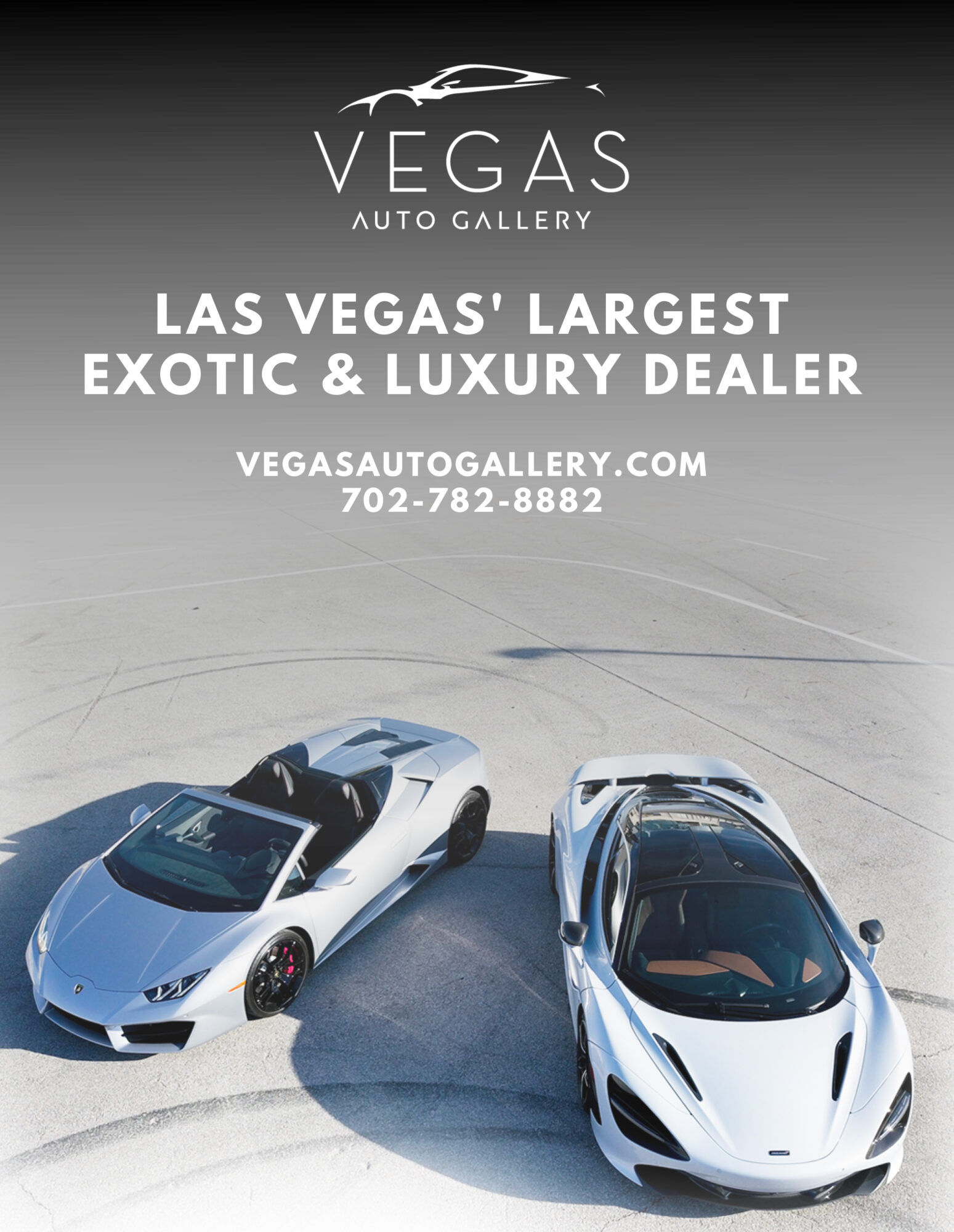 ---