Amanda Lee Stanley lives and breathes rock and roll. From a young age the Dallas, Texas-born stylist has always been fascinated by the larger-than-life aesthetic and theatrics of rock concerts and their participants. Now, after years of hard work and dedication to her craft, Amanda is fulfilling her dream of doing hair and makeup for some of the biggest rock bands of all time.

We were lucky enough to chat with the "Hair Vixen" and get an idea of what it's like to make the rock and roll mythos a reality.

How did you get into the beauty industry?

I always loved doing hair, especially extensions and on-set productions. I decided after retiring from modeling and getting married that I wanted to do all things hair. I love Aveda, all the products, and the vision behind the company. I met with the Executive Director, Gail Renzi of Aveda Institute Las Vegas – who is my mentor to this day – and she inspired me to enter into the cosmetology program where I fell In love with hair and makeup. I took to it really fast and knew it was what I was destined to do.

What have been some of your most successful projects?

I have worked behind the scenes with some very talented musicians. Lots of high-end clientele have come my way after hearing about and seeing my work with successful entertainers from Aerosmith, Slash & the Conspirators, Foreigner, Adelitas Way, Art of Dying, The Offspring, Cher, and The Voice, just to name a few. Shortly after graduation from Aveda, my marriage, and the birth of my son, more music video gigs and band shoots kept opening up for me. My first music video gig was for Enrique Iglesias in cosmetology school, which Gail Renzi sent my way when they called asking for an artist. It was a two-day shoot, part of which was shot in the Golden Nugget! That very weekend, I said: 'This is what I'm going to do with my life!'
---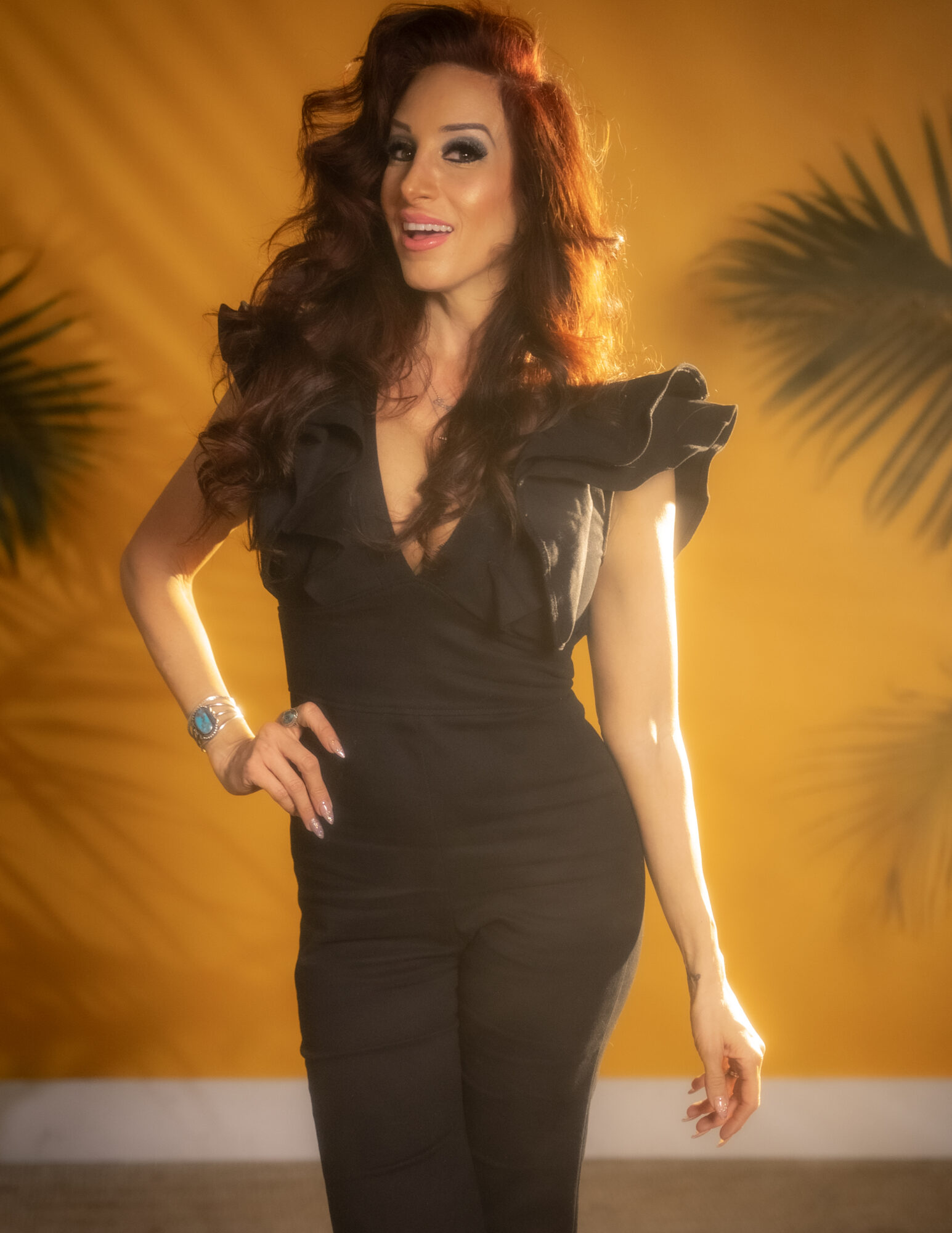 ---

What do you enjoy most about doing hair?

Hair extensions, blondes, color corrections, and men's long hair. I also educate for a couple of companies doing blonding & hair extensions in-salon education environments. Working on set is such a fulfilling experience. I've worked with new, up-and-coming bands and very distinguished bands. I love it all, watching the artist come alive and the rush of energy on set. I think because I'm married to a touring musician I know what these bands want and expect in a live situation. I love the adrenaline of some of the backstages and hearing the soundcheck puts me in the mood to slay some hair! It's such an exciting career and I still have the ability to raise my son and spend mommy time with him.

What sets you apart from other stylists?

I offer my own method of natural and glamorous hair extensions and I offer professional, on-set music video and photoshoot hair and makeup styling. I am currently an educator for Formula 18 Brands. I teach at salons all over and get to demonstrate different blonding and foiling techniques. I adore teaching other artists and I love learning from them as well. Every artist has a gift and in my classes, I love to let them run with that.

What inspires you to continue to grow?

Two things: The relationships I get to build and the confidence I give my clients after they get out of my chair. Believe it or not, some of the entertainers in my chair are actually quite shy! I just have to boost their confidence, pour them a drink, make them laugh, and loosen up and do what I know will make them look and feel relaxed. Showing my son how hard work pays off is very rewarding as well.

Where do you see yourself in 5 years?

Owning my own hair product brand, maintaining and growing my exclusive clientele, and expanding my ability to educate other artists. I plan to one day own a men's line and I am currently working on a project in LA with my partner creating top-of-the-line master hair extension installation kits.

Even after all of her success, the Hair Vixen continues to sharpen her skills.
---
 Looking for some rockin' locks? Follow her on Instagram @amandastanleyhairvixen
---