Park West Museum & Gallery Now Open
– By Stacey Gualandi
In the market for a Mark Kostabi? Want to pick up some Pop art by Peter Max? Or simply looking to land a Nano Lopez…named Timothy? When in Las Vegas, you won't have to go too far. The Park West Museum & Gallery now has a permanent home inside the Forum Shops at Caesars Palace.
---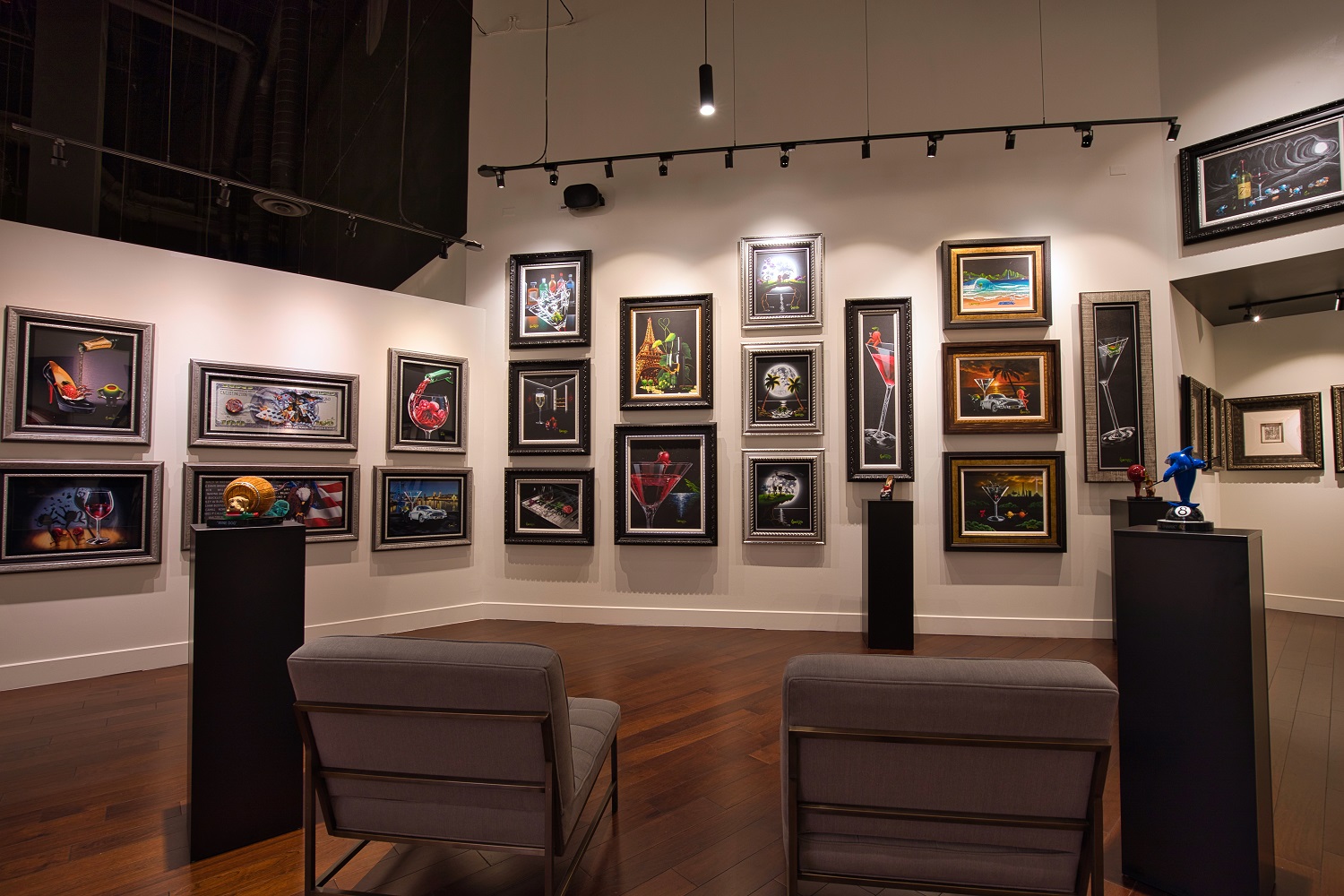 ---
From Picasso to Pino; Dalí to Dürer; and Chagall to Cheval, a world-class collection of art is on dramatic display—to browse and to buy—throughout the 7,000-square-foot space.
Whether you're a casual consumer, or a careful connoisseur, Park West wants to accommodate any collector. Executive Vice President John Block says it's all part of their over 50-year mission to bring the masters to the masses.
"We've always been about taking art to everyone," says Block. "Las Vegas is booming and we believe that it's going to come back and be stronger than ever."
The pandemic grounded the company's popular cruise ship-based live art auctions, so launching their first brick-and-mortar location in a Strip shopping mall in 2021 sounds like a gamble. But Block says they've already sold several pieces since their January opening, including Rembrandt's signed etching "The Three Trees," for $530,000.
---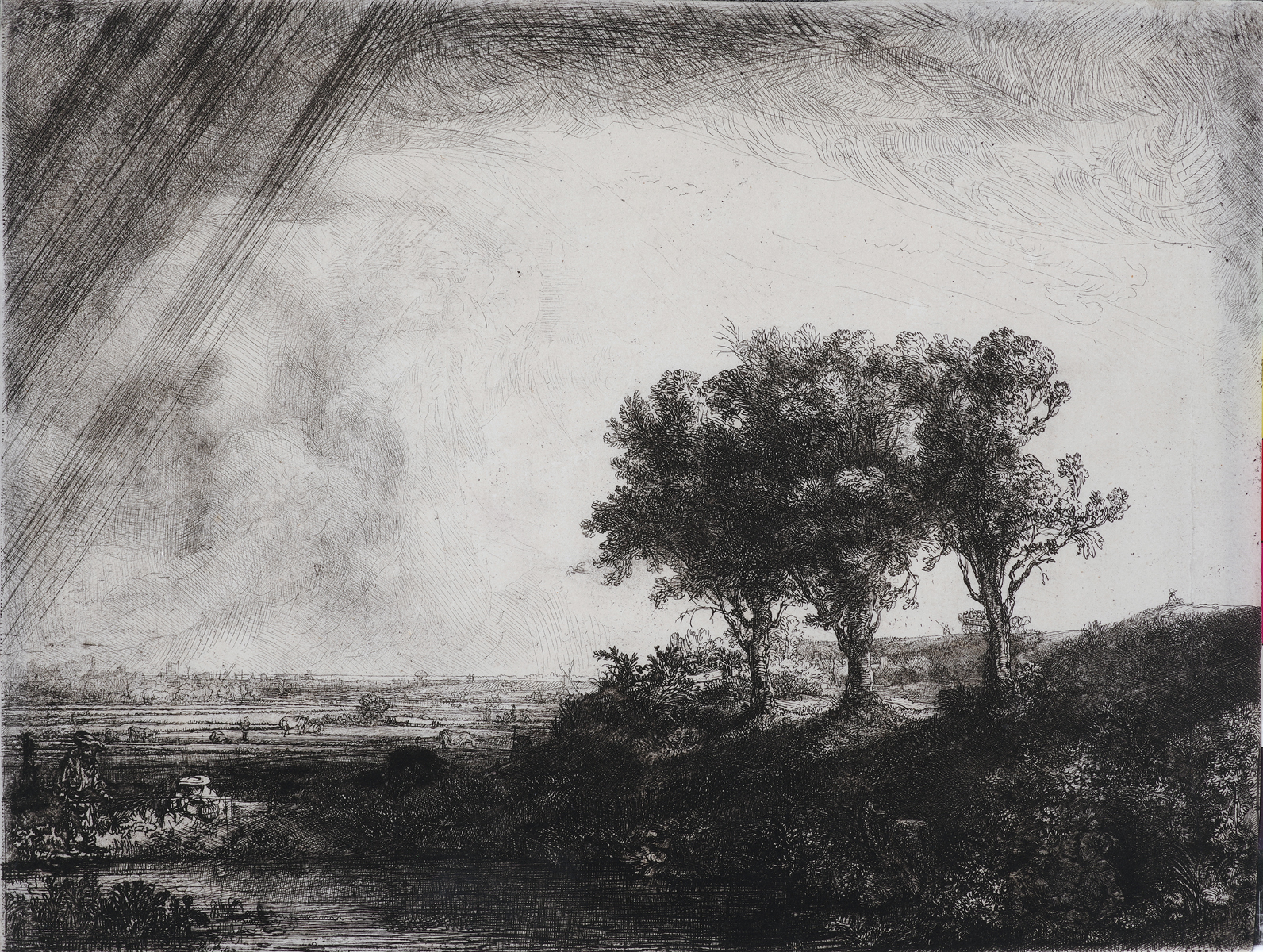 ---
"We do try to hit every segment of the art market," says Block of their three million active clients world-wide. "There's really something for everybody."
Park West also lets you brush up on your art appreciation. The museum is currently hosting "From Renoir to Kostabi," a traveling exhibit that highlights artwork by renowned artists like Pierre-Auguste Renoir, Henri de Toulouse-Lautrec and Mark Kostabi.
During my personal tour, Gallery Director Candice Vergis said many of the museum pieces came right from the personal collection of CEO and art aficionado Albert Scaglione, who began the Southfield, Michigan-based company out of the back of his car.
---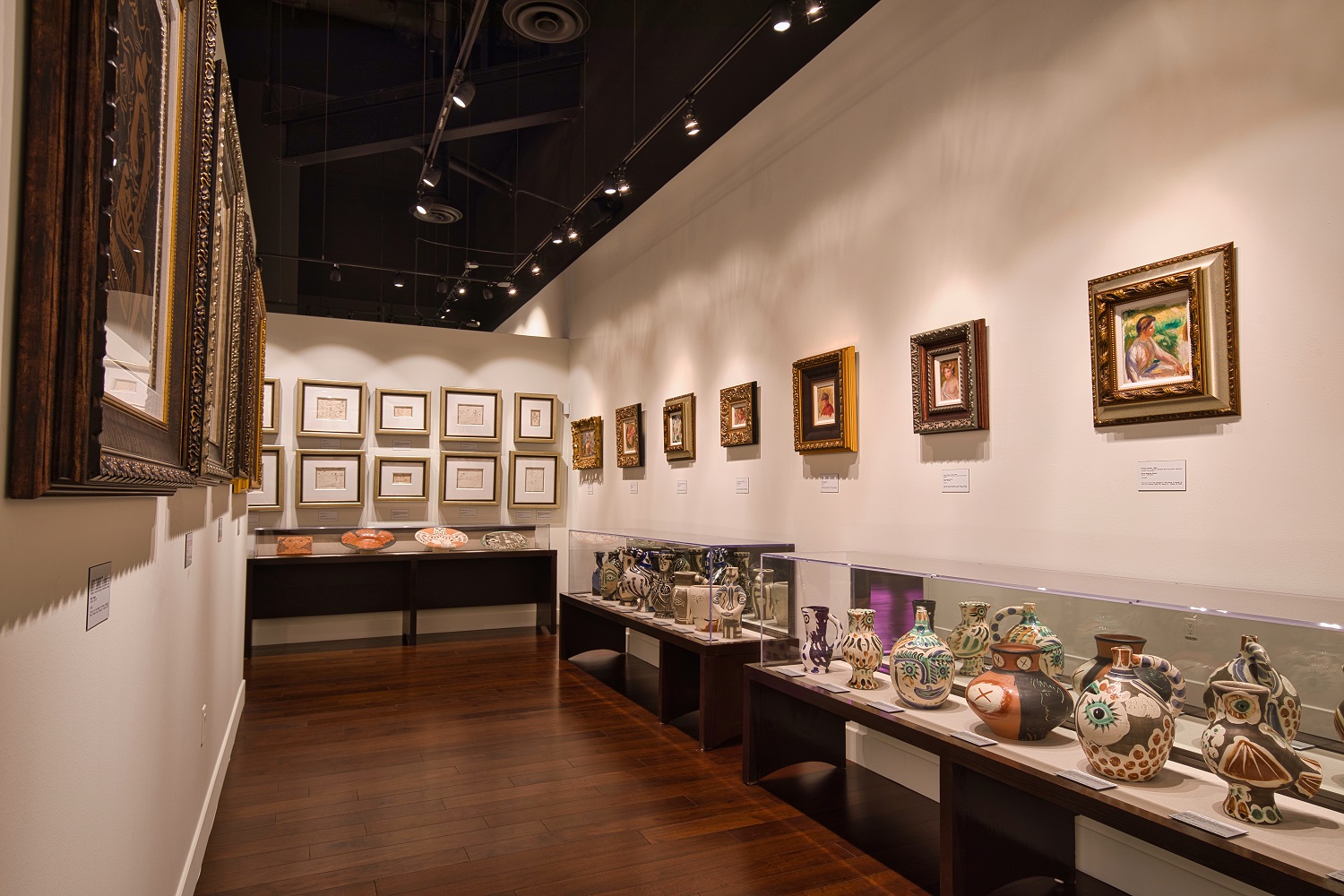 ---
"[Albert] believes the public deserves to see art and enjoy it up-close-and-personal," says Vergis. "He also wants everyone to see it for free."
And that includes the most comprehensive collection of Picasso's ceramic works on display anywhere, according to Vergis.
But the world's largest art dealer still has big plans for their flagship gallery: a new exhibit ("The most famous living artist in the world today who is from New York and is a household name, but that's all I'm giving up for now," teases Block); opportunities to feature great local artists in person—like Las Vegas native Michael Godard; a "new artist search" in the works right now, and more Strip locations.
"That would be great for the artists, great for us, and hopefully great for the community," says Block.
So whether you're hoping to invest or just take in, no worries. At Park West, there's plenty of art to go around.
---
Admission is free, 7 days a week. For more information, go to parkwestgallery.com
---