Whether it's a personal injury case, a worker's compensation claim, or a business litigation lawsuit, Las Vegas-based Attorney Brittany Young of the law firm Kaplan Young will ensure you are in the best of hands.
Young brings years of experience, expertise and familiarity with the Las Vegas area- having attended UNLV's Boyd Law School prior to clerking for a prominent judge. After working as an Associate attorney at one of the top personal injury firms in Las Vegas for nearly six years, Young then transitioned to her current venture, where she is a partner.
Young was most recently recognized by this very publication for her career excellence in her field as a 2022 "Women Of Wonder" recipient from Deluxe Version Magazine. This recognition stems from her robust experience working in the legal field for nearly a decade now.
---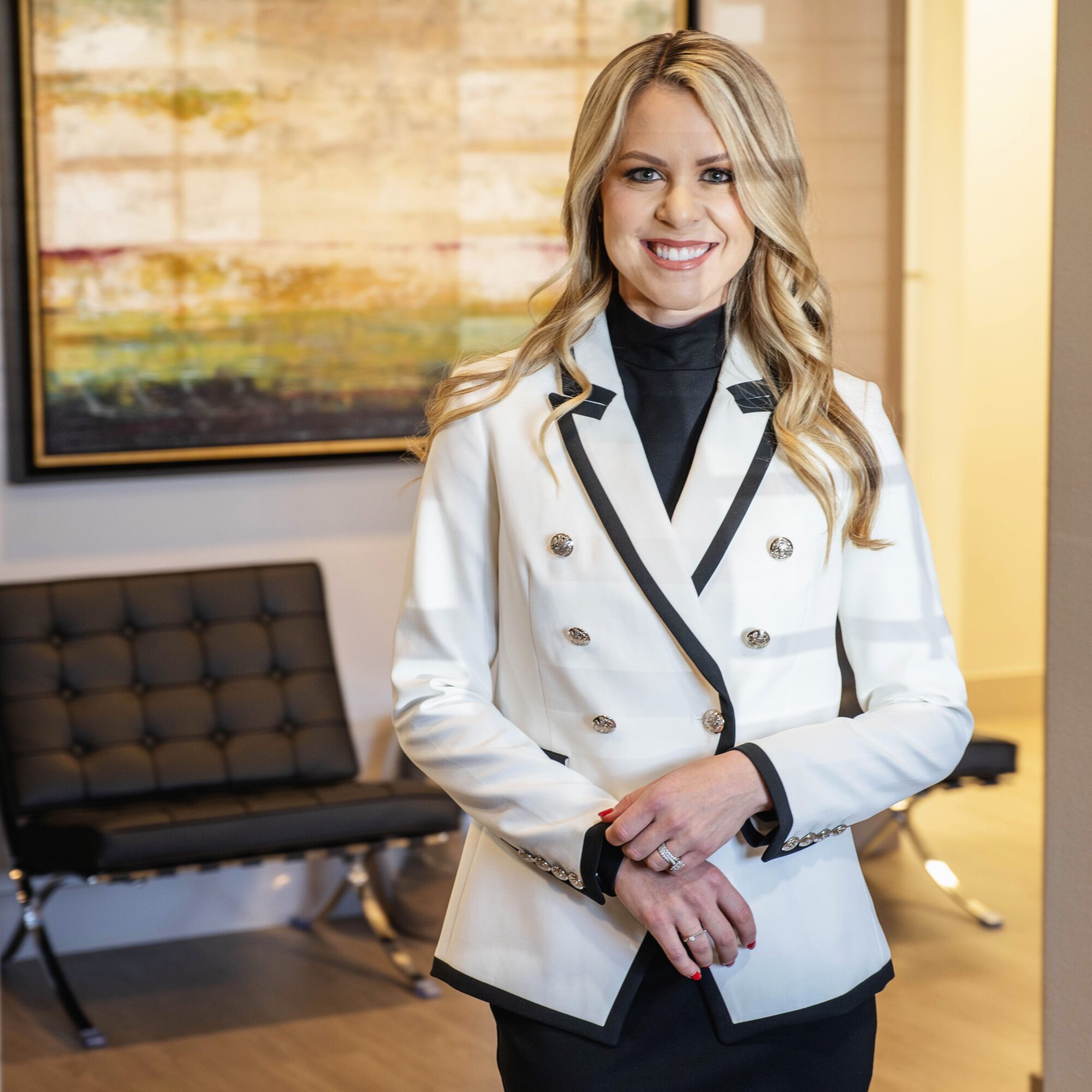 ---
Young says her decision to pursue Law as a career path was hardly a foregone conclusion. Rather, it was one that she came to after having considered a completely different career. Just prior to pursuing a Master's degree in Public Health at UNLV, she had the opportunity to work for Boston Scientific, working with spinal cord simulators for pain patients. Later working as a Representative, she credits witnessing pain patients and recognizing a common need for a knowledgeable, skilled attorney to serve as a victim advocate. She was then motivated to pursue an entirely different career path than Public Health, and applied to Law School.
Young says an auto accident in May of 2022 gave her further insight as to what her own clients have experienced- from the agony to the confusion to the daunting task of essentially "picking up the pieces" where one's sense of normalcy went off the rails.
What is the most gratifying part of her job? "Helping people get the care and compensation they deserve and relieving the stress they have after going through something traumatic like this," she says.
She cites workers compensation cases as being particularly gratifying because she gets to, "help injured workers get healthy and back to providing for their families. It is rewarding to be the one that they rely on and turn to, [my partner] and I come from a bigger firm mentality, so we wanted to create a more boutique-style law firm with personalized and individualized attention. We pride ourselves on being super accessible and available for all our clients."
---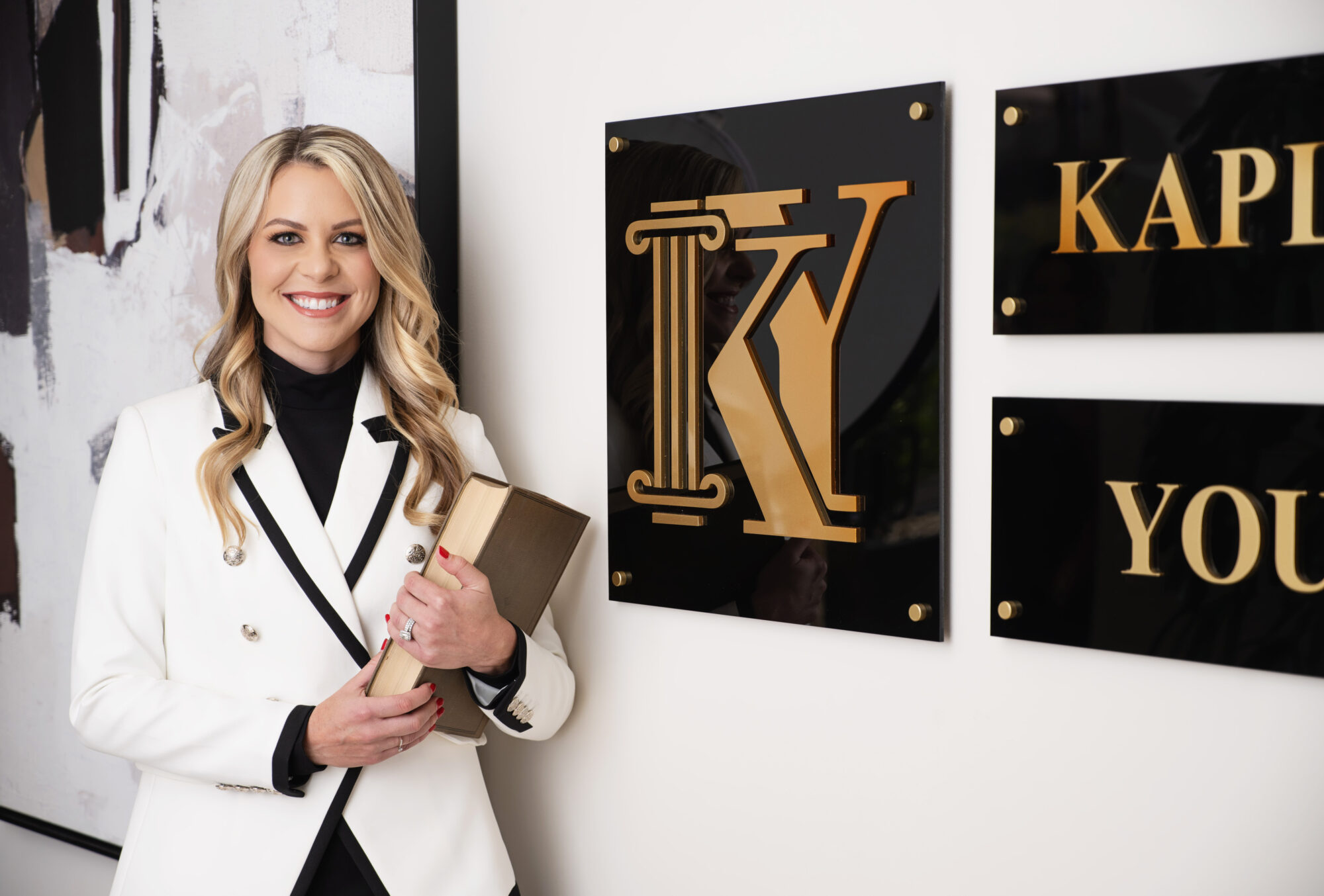 ---
At the end of the day, she stresses, clients are treated as family the second they pick up the phone or walk through the doors of Kaplan Young.
"From a consumer standpoint, it can be frustrating when you don't feel like you matter," she says. "Clients should feel cared for, never feel like they are in the dark about their case. That is very important to us".
Young credits in part her innate drive and accomplishments to her career as a Division One athlete at Coastal Carolina University where she received a softball scholarship. That drive, commitment, and hard work in high-pressure situations translates to her ability to perform under stress, go the extra mile for her clients, and most importantly, she says, constantly improve.
"You can learn through books in Law School, but when you are out there practicing and getting that experience, you're forced to ask yourself, 'how can I do this even better? How can I make more of a difference?'"
---
For more information, you can go to kaplanyoung.com
IG: @kaplanyoung702 or personally follow Brittany at @brittany_young702
---