Every piece of jewelry tells a story and the

grassroots of

contemporary designer Ballantyne

Paige

's wild success began years prior to the manifestation of her global luxury brand, Billie Wilde Collections.
Among Ballantyne's humbling chapters in search for a greater purpose, she set out on a humanitarian trip to Nepal and became a caretaker for 16 orphans, thriving in her ability to build upon intricate details that make moments meaningful. Although Ballantyne has always trusted the timing of her life, nothing could have prepared her to survive the 2015 Nepal earthquake that tragically took the lives of many and devastated the surrounding rural villages. Ballantyne's days and nights were suddenly filled with terror witnessing the natural disaster unfold for multiple unplanned months. Lost in an open field with the 16 young children and no shelter, they endured 38 aftershocks, torrential rain, and had limited food and water supplies. Days after the grueling fight for life itself, she made a personal vow among the ruins to devote her life's mission to uplifting the well-being of others. Mirroring the way diamonds evolve under extreme pressure, Ballantyne transformed her shocking experience into the unshakeable power source that fuels her jewelry brand today with philanthropy and protecting the planet at the forefront.
---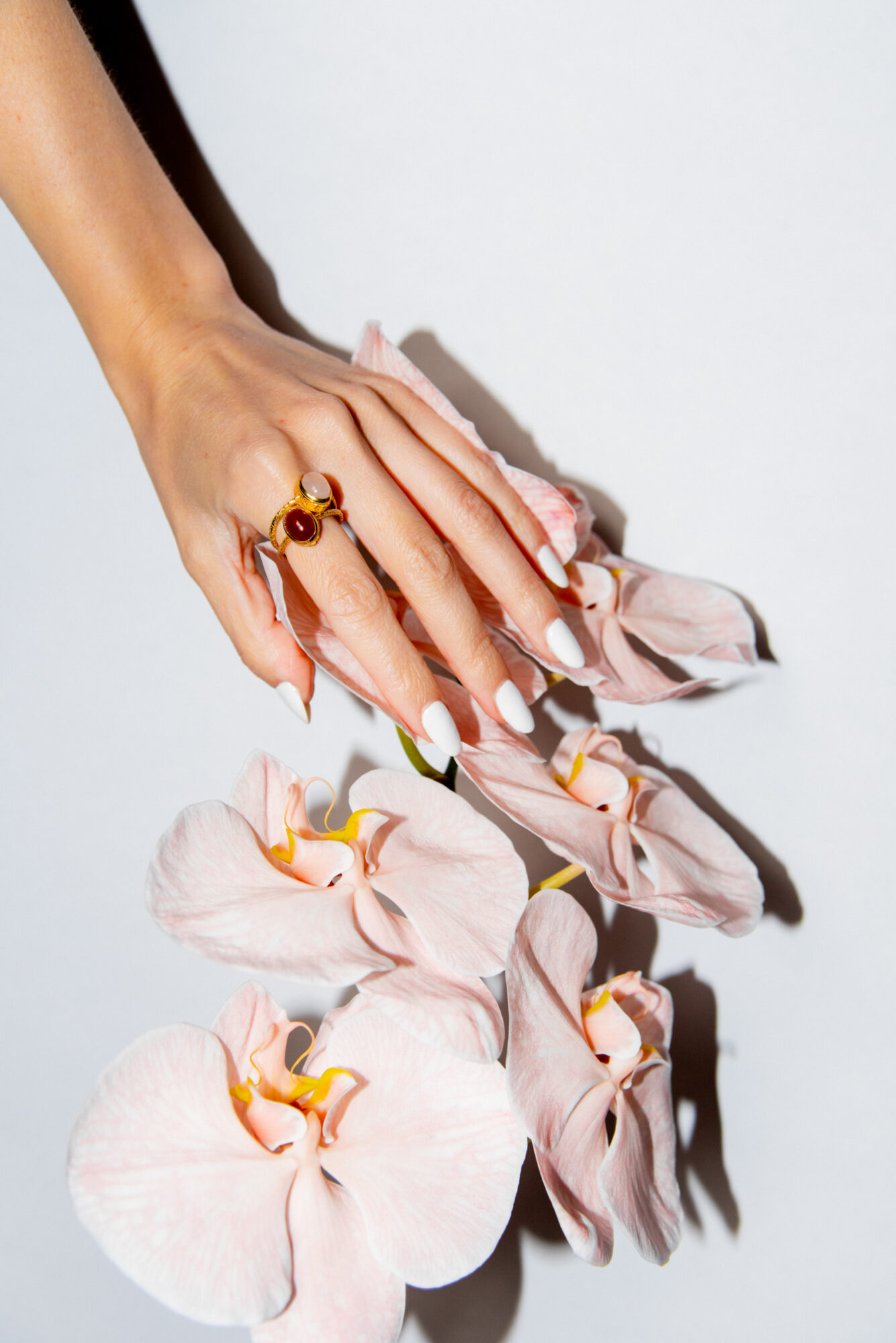 ---
As a child Ballantyne, known as Billie by close friends and family, became passionate about playing dress up and experimenting with necklaces and clip-on earrings, lovingly sponsored by the vintage treasures discovered inside of her grandmother's jewelry box. Expressing her personality throughout each unique stage of her life has always been meaningful to Ballantyne and she found that not only are semi precious stones, jewels, and beaded accessories enchanting to the eye, but they are also powerful forms of alchemy that can be utilized to build confidence, ground good energy, heal, and enhance both inner and outer beauty. Naturally, Ballantyne took it upon herself to master the fine art of jewelry design with loving intentions of making a positive impact on how people nurture their authentic selves. Ever since the framework of Ballantyne's mission became crystal clear and in alignment with her values, she has invited nature and modern architecture to inspire each new collection. In addition to her creations helping others, she has also positioned her business to donate a portion of profit to give back and support to the villages in Nepal where her journey first came to fruition. 
---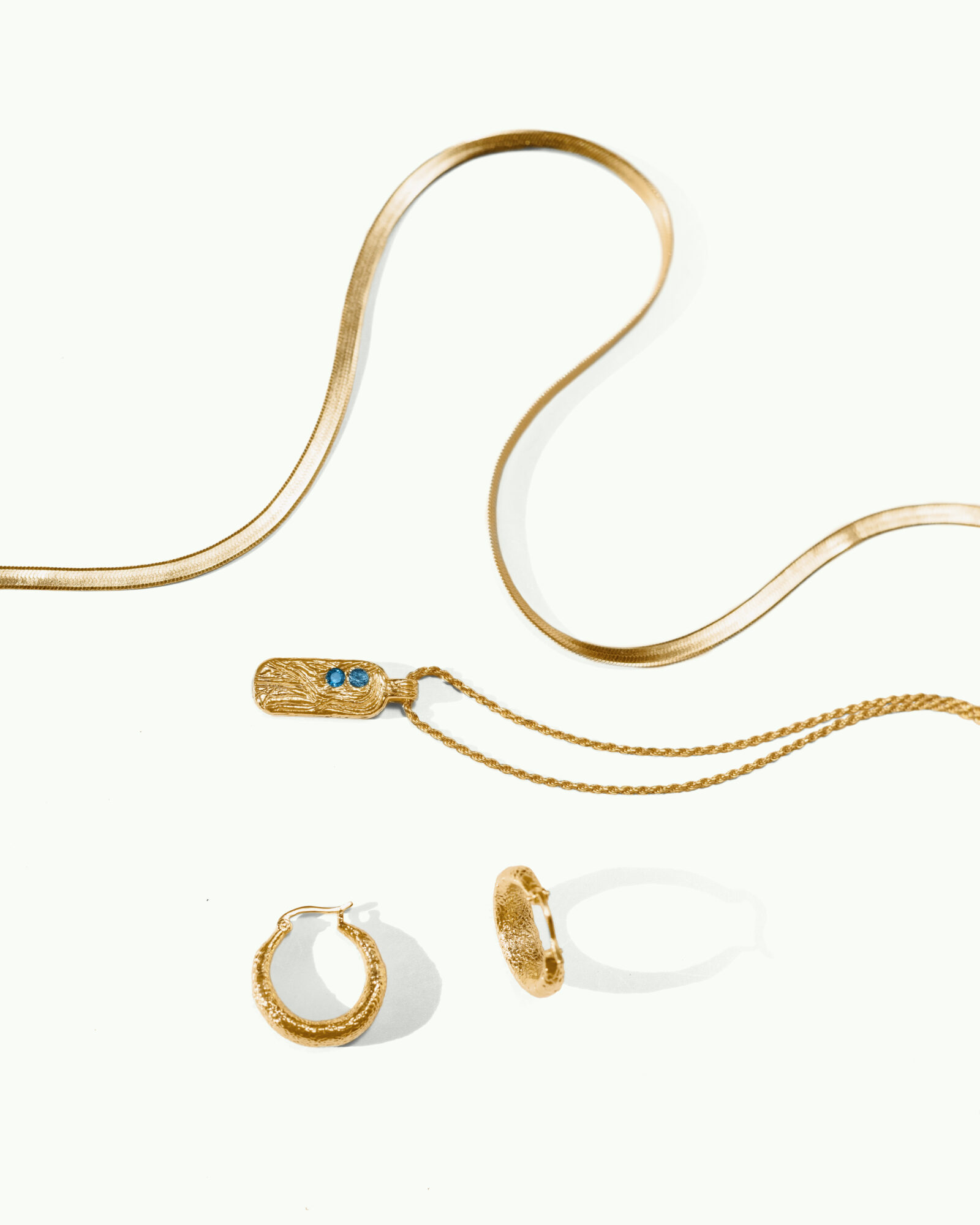 ---
Billie Wilde Collections company pledge reimagines a harmonious world in collaboration with charitable partnerships and fair trade eco-friendly vendors. Ballantyne elaborates, "We are committed to producing jewelry with care for the planet, and immense care for others. We do not contribute to global waste or excess and that's why we only use recycled gold in our pieces from suppliers who uphold strict practices to prevent human trafficking." Furthermore, Ballantyne is emotionally invested in flourishing the empowerment of women worldwide and believes that every being has the human right to become their own hero. She proudly donates 100% of the proceeds from her intricate handcrafted Beaded Collection to The Grace Center in Nepal, which is an organization that provides safety and assistance for individuals who have recently left incarceration. When asked about her journey as an entrepreneur, Ballantyne shares, "Launching Billie Wilde Collections was one of the most vulnerable things I have ever done. There were so many risks along the way that I almost didn't take in fear of failing. Looking back, they have been some of my most rewarding moments." Ballantyne's jewelry is heart centered in supporting one's journey of self love and is encouraged to be worn as an expression of divinity as we flow in and out of dynamic challenges that conspire to shape our highest potential.
---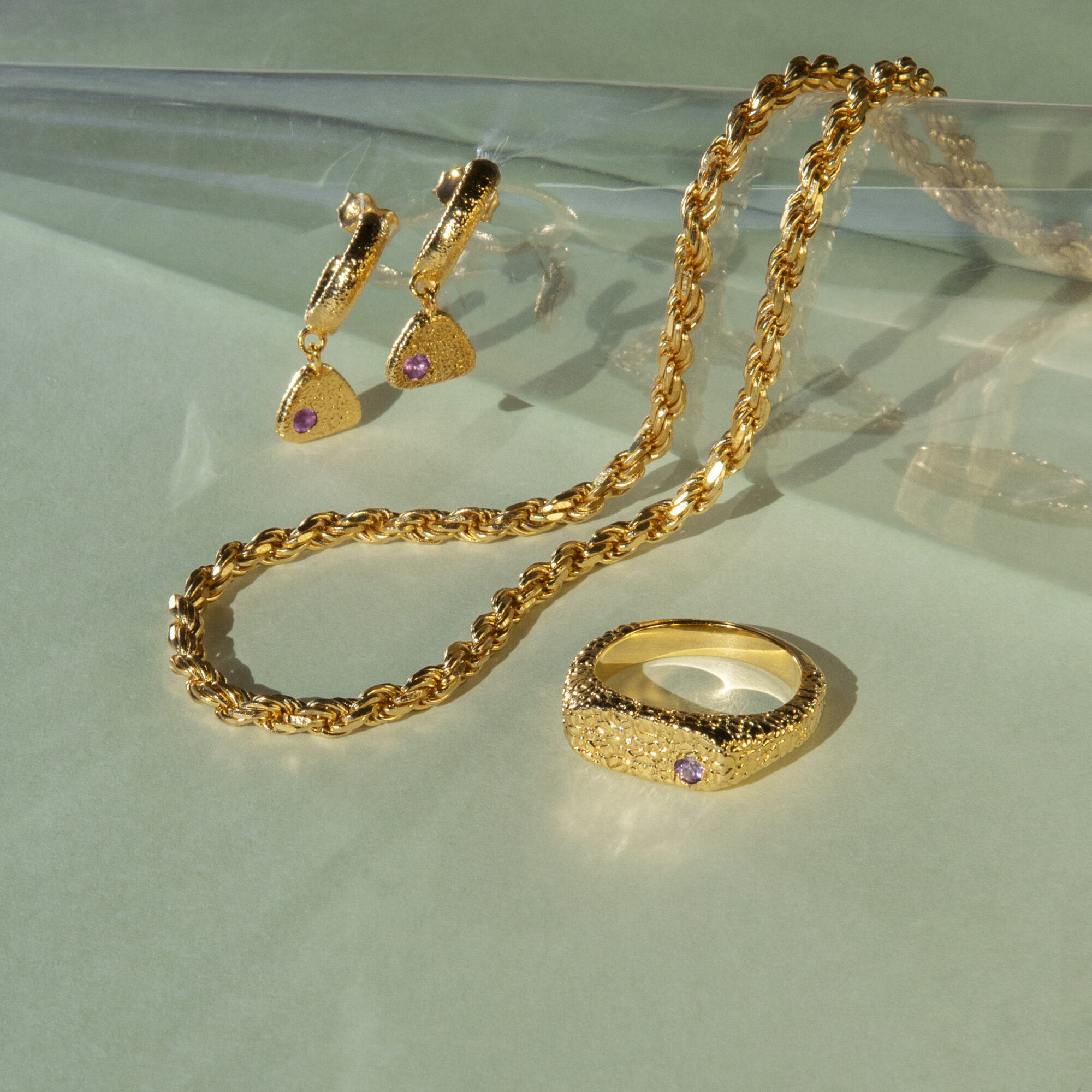 ---
In addition to the significance, each collection is influenced by people, places, and feelings that intrigue Ballantyne's ingenuity as an artist. The Manhattan Collection placates off of the poetic architecture of New York City, Ballantyne's new hometown and company headquarters. The Jungle Collection is all about the balancing act of survival in the wilderness and the will of everlasting love. It features gold and blue topaz while the engraved Mountain Collection glimmers with pink sapphire in spirit of the Himalayas. Her collections also include charming chain necklace options made exclusively in Italy, as well as iridescent earrings, rings, bracelets, and stunning textured pendants. Ballantyne takes pride in showing her appreciation for every order and has carefully engineered the entire Billie Wilde experience to take pleasure in making customers feel special from the moment goods are received draped in personalized packaging with a card, polishing cloth, and a microfiber storage pouch for after the unboxing. Whether enjoyed as a keepsake or shared as a gift that keeps on giving, all of Ballantyne's jewelry is made with unconditional love connected to the wonderful world of Billie Wilde Collections.
Photos By Brittany Byrne
Visit billiewildecollections.com to shop online!
---