It's Blaine's World And We're Just Living In It
If you like your prestidigitation with a little regurgitation, David Blaine has that in spades as the newest and edgiest magic man on the Las Vegas Strip.
DAVID BLAINE: IN SPADES at Resorts World Las Vegas is the first-ever residency for the street magician-turned-world-renowned daredevil, but after 20 years of death-defying stunts, unimaginable illusions, and mind-blowing card tricks, I am pleased to report Blaine hasn't lost any of his…well, magic.
I found that out firsthand before our interview when Blaine surprised me with two new jaw-dropping card tricks for my birthday…over FaceTime! I was speechless, but clearly, he was feeling frisky post-opening weekend.
"This show is everything I had hoped for, dreamed of and imagined," says Blaine. "It's taken me many years, but it's coming together exactly how I planned."
Mind you, his is not just your basic pull-a-rabbit-out-of-a-hat kind of magic act.
---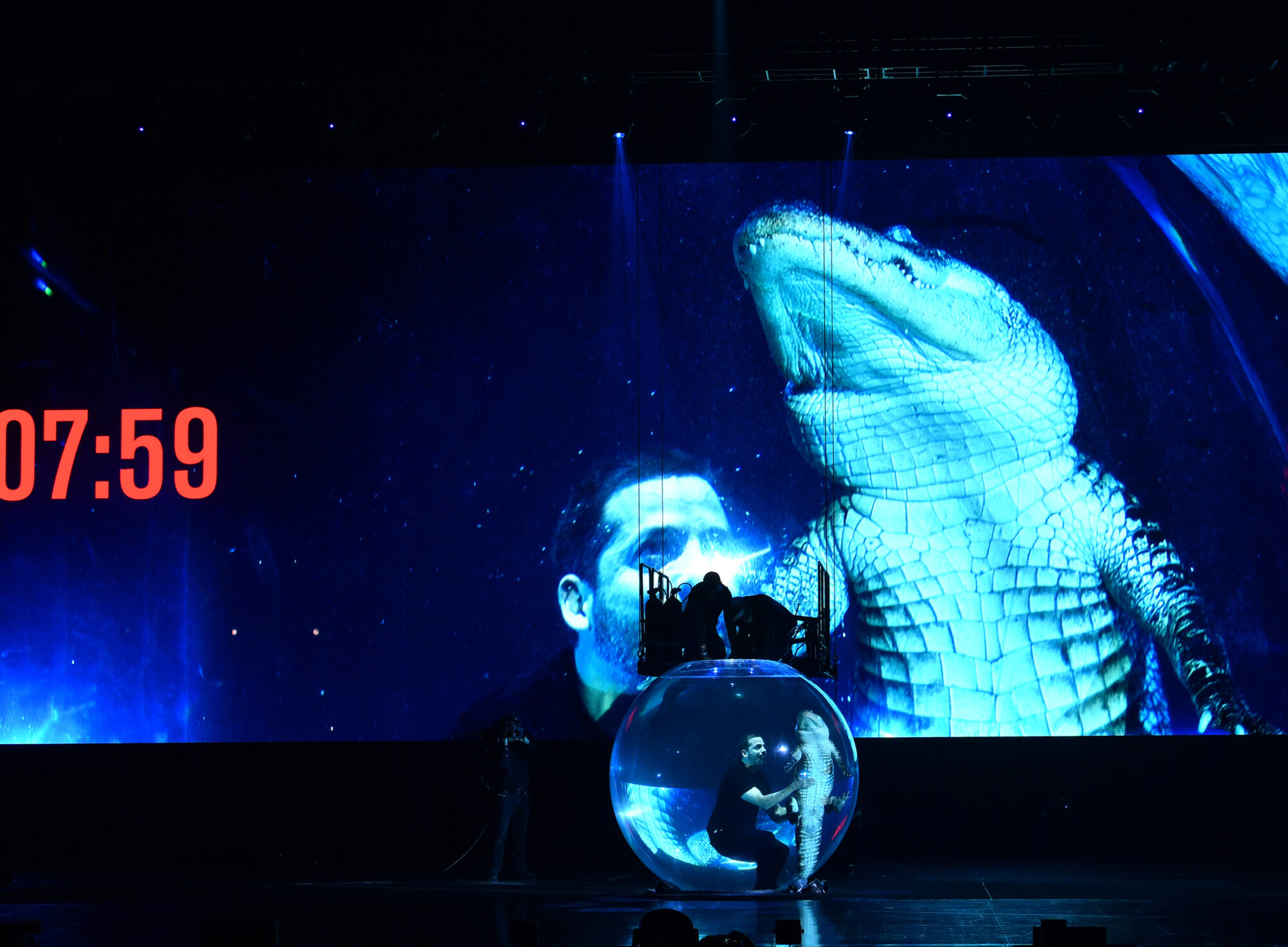 ---
To understand Blaine's world is to know he has survived being frozen in ice for 63 hours; being buried in an underground coffin for seven days; and being suspended atop a 100-foot pillar for 35 hours. 
"Everything is possible," says the man who also broke a record holding his breath underwater for over 17 minutes and fasted inside a Plexiglass box over the River Thames for 44 days. (October 19th marked the 19th anniversary of his unboxing!) But an on-going Las Vegas production in front of a live audience was uncharted territory…until now. 
"Every show will be different until I feel the show is exactly what it needs to be, which means it will be changing every single night until it's done," says Blaine.
Without revealing too much because you really need to experience IN SPADES in person, Blaine makes full use of the enormous theater inside Resorts World.
---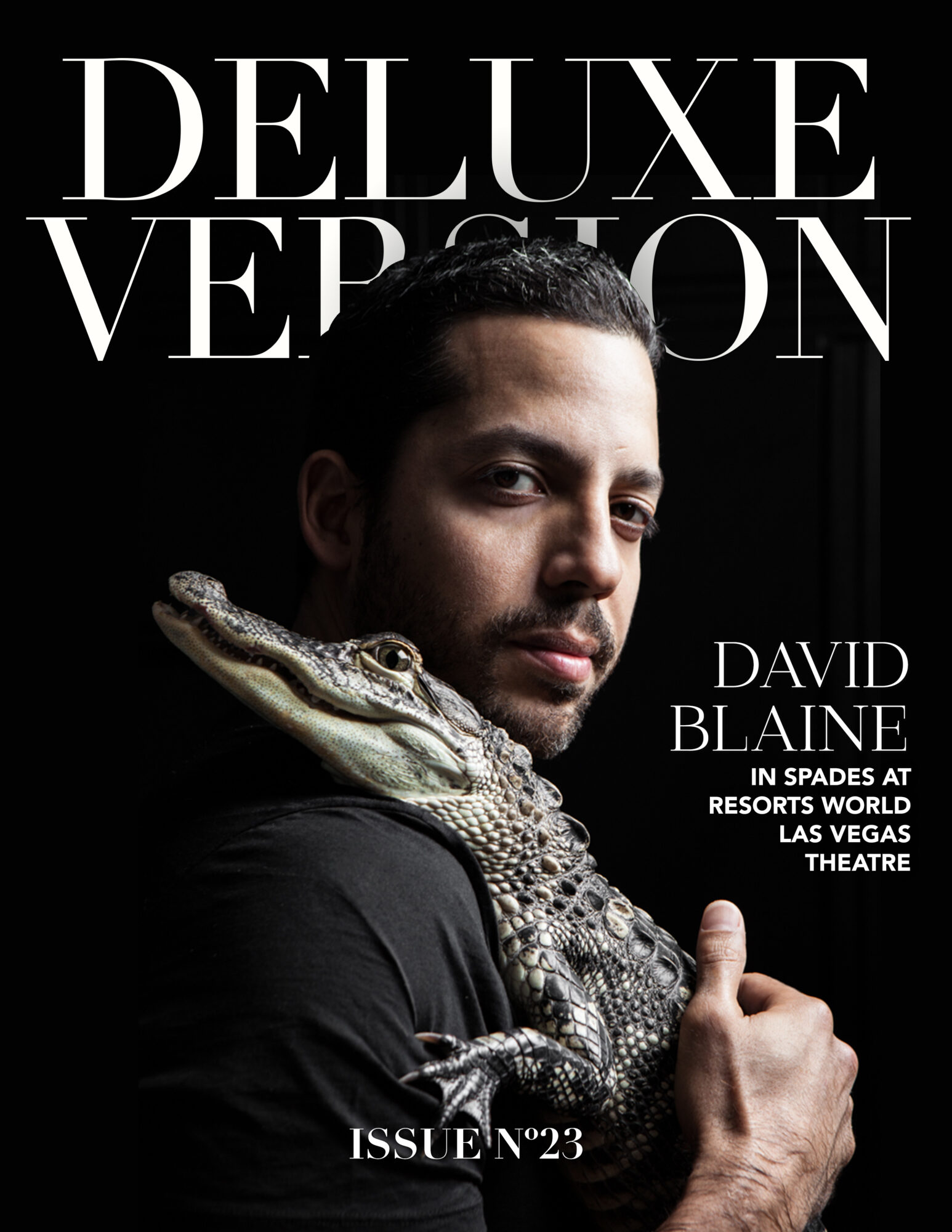 ---
He dives 78 feet (20 G's!) into cardboard boxes; performs silly human tricks like the "Smash and Stab" or "Needle and Thread;" and shocks with the aforementioned regurgitation (think hangers, wedding rings, frogs, etc.), most of the time with audience participation. Oh, did I mention the underwater breath hold with an alligator? 
They are unthinkable feats that, over time, can take its toll on the 49-year-old's injury-prone body. During a recent show, he told the audience he had to get an MRI after a practice jump!
"The show can only be twice a month because of all of the different pieces that I've put into this one night," admits Blaine. "So that makes it physically demanding at a level that doesn't compare to my endurance stunts or anything that I've done in my life."
Denise Albert, IN SPADES producer and founder of The MOMS and My Cancer Family, first met Blaine when (small world!) she and I worked together at Inside Edition 20 years ago. She produced his 2006 "Drowned Alive" special, but to this day, she worries about Blaine's life-threatening stunts. 
"I worked on so many of the pieces in the show and over the years, we have talked about so many ideas," says a proud Albert. "I kept wanting to tell him 'NO!' [but] decided, if I'm going to work for David Blaine, I have to make things possible. There are certainly some things I can't watch, but those are the parts his fans come to see!"
Many of those fans include a who's who of celebrity sightings. Blaine is a magnet for famous folks; heck, even Edward Norton, Oscar-nominated actor and FOD (friend of David), took on the role of emcee during the premiere.
"I think I'm just lucky that the people I look up to, like my card tricks," jokes Blaine.
---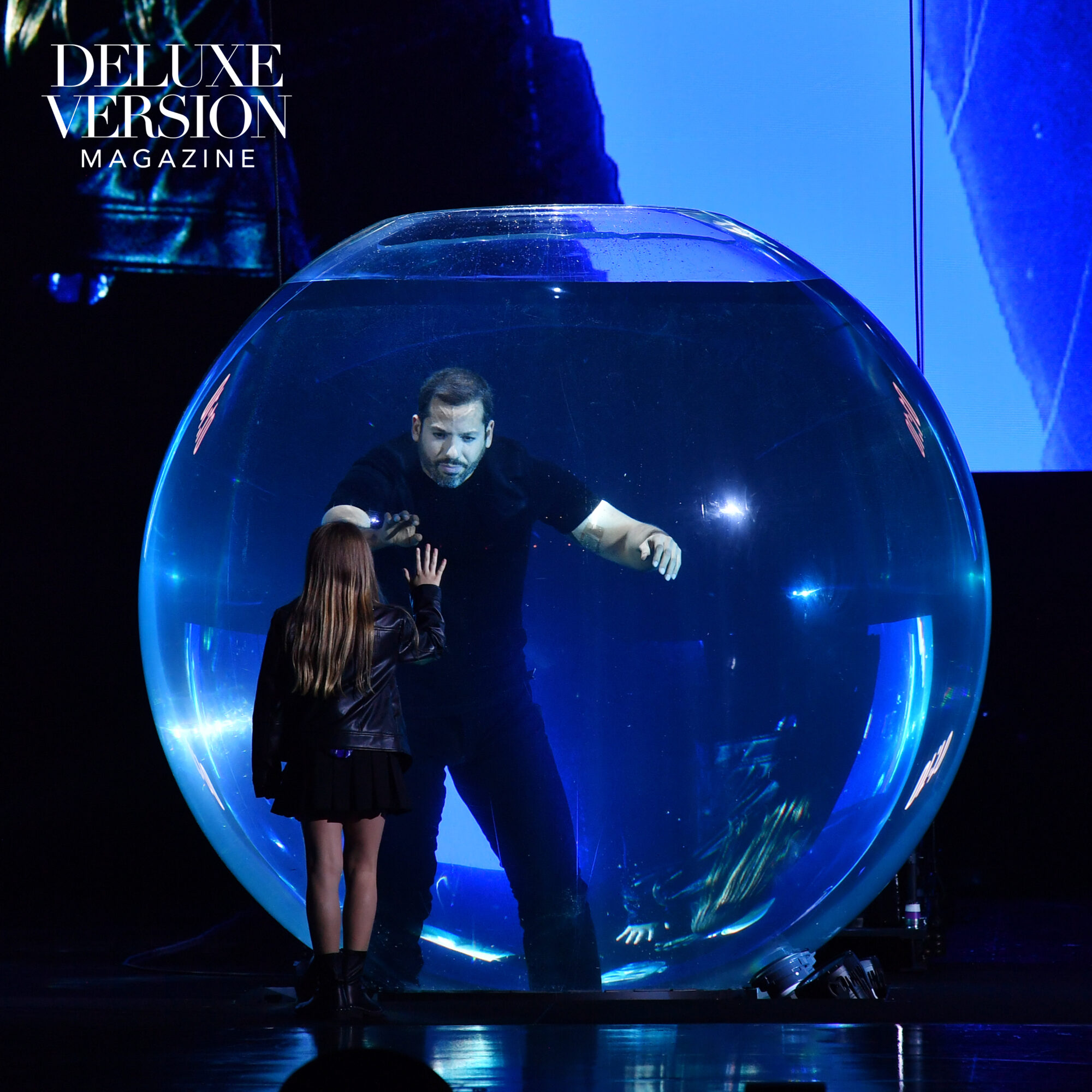 ---
While he is committed through March 2023, Blaine has already promised his young daughter this will be his last high-risk show. He turns 50 next year and doesn't want to follow the same path as his hero Harry Houdini, who died at 52.
"[I will go] as long as I'm physically able to do this," says Blaine. "But my goal was to not go past the age that Houdini died because he pushed his body too hard; then one night after a show, he collapsed and was rushed to the hospital and died on Halloween." 
While we're not the only ones holding our breath during IN SPADES, many agree Blaine has far surpassed his childhood hero.  Howard Stern claims he is "the greatest magician who ever lived," and The New Yorker once boasted, "David Blaine saved magic."
Ultimately, stunts or no stunts, as long as there's a deck of cards handy, Blaine's legacy is secure.
"Hopefully, I'm remembered as a great father and somebody who loves to bring magic to people."
After my birthday with Blaine, he is certainly aces in my book.  (But I still can't believe how he got that two of hearts in my pocket!)
For tickets, go to rwlasvegas.com
---