Beauty maven and CEO powerhouse Heather Marianna stands as a model for the products she has offered for almost a decade – serially successful, given the sales growth of her business, and more youthful than her age would suggest, given how often she applies her own products; she has simple advice for those looking to conquer the business world as she has with her brand, Beauty Kitchen, "Don't make excuses, find a way to be successful."
No matter the circumstance or climate, Marianna is a woman that will make it happen.
"Your life is in your hands; make the most of every minute and opportunity,"
she professes, a mantra she's lived by manically from an early age.
Take the empire she's constructed from humble, scrappy, raised by her grandmother in California, went to school in Indiana, type of beginnings that include launching her staffing agency and a doggy boutique complete with selling Ferrari dog beds. Her proclivity for the luxurious has shaped her lust for quality where she manifested her fortunes from there through discipline and hard work.
"I've always had the work ethic and drive; to me, I had no other choice but to make something of myself."
In 2012, her new calling flourished into a magnanimous vision: 100% natural skincare and cosmetics without the use of chemical preservatives. Before the craze of healthy living caught fire, I'm talking about the pre-Keto and Vegan wave. Marianna had the foresight to create and distribute beauty products that were non-toxic, healthy, animal cruelty-free, and organic. Her next challenge? Delivering on that mission she strongly believed in. This required her to get into a lab for over a year, perfecting the product until she could offer the right blend of healthy and treatable. From her vantage point, this is the first step to owning a successful business: building something you believe in and doing something you love.
---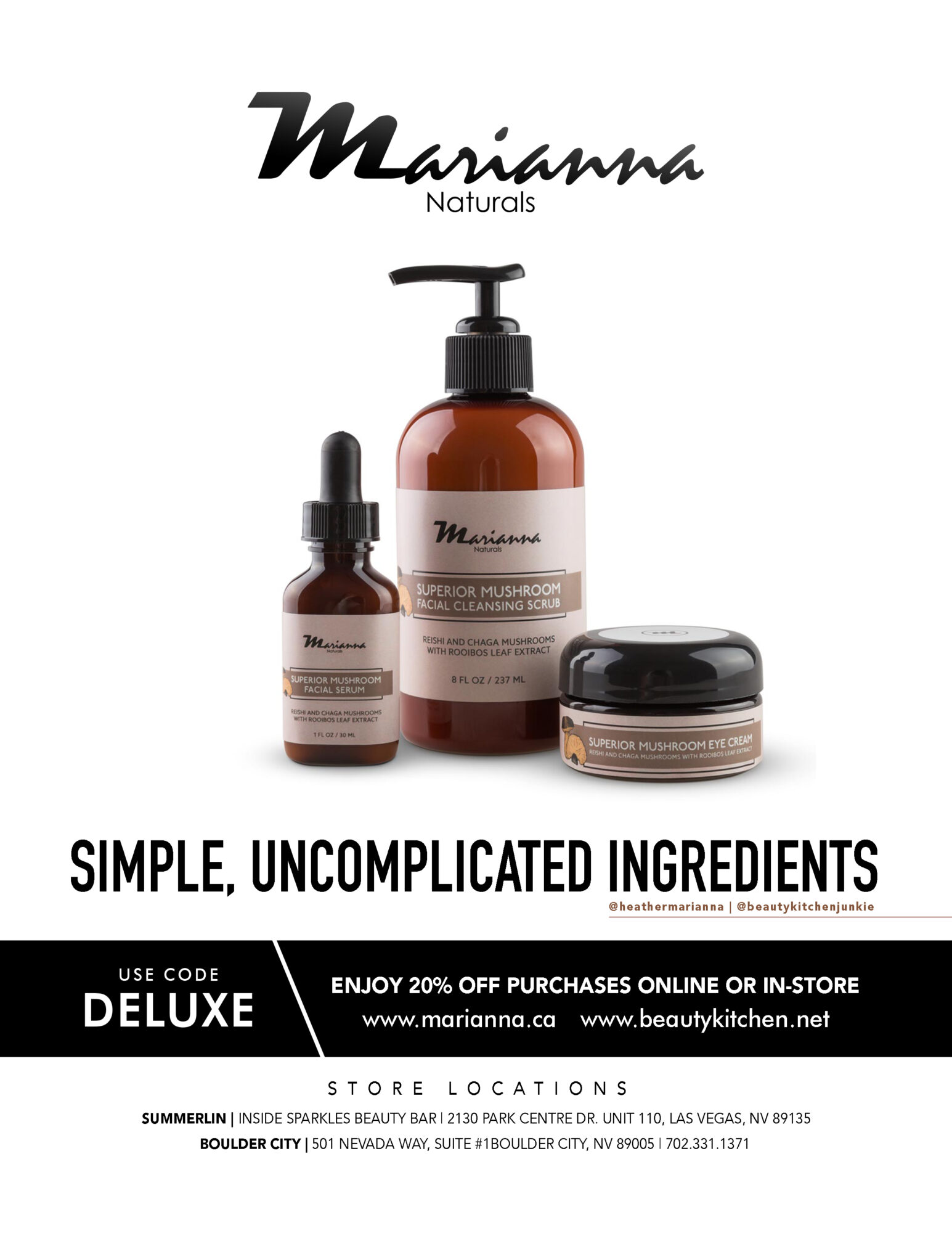 ---
"I live the brand; the brand is me. I believe in it. Everything I make, I use, regularly."
From there, she notes a solid go-to-market strategy entails "pushing it onto friends, family, and anybody that will listen. Get the word out!" And that she did; while showcasing DIY Beauty content, she amassed a viral fan following on social media, primarily on YouTube, where she totaled 500K+ views per video in that first year. With an audience in tow, she opened her first warehouse, deployed environmental-friendly packaging, connected with celebrities in and out of the industry, and scaled her product line.
Today, her company is publicly traded in Canada, has agreements with the likes of Walmart that carries over 50 Beauty Kitchen products, her line has been a staple at the Emmys, Oscars, and Golden Globes the last seven years, and she's even sold in 3000+ retailers like Best Buy. In addition, Marianna Naturals empowers private label products for hundreds of salons and spas worldwide and currently sits on a 10 million dollar valuation.
She humbly recognizes how she made it so far in under a decade, "I couldn't do this without my incredible staff. Hiring a loyal team you can trust is everything."
---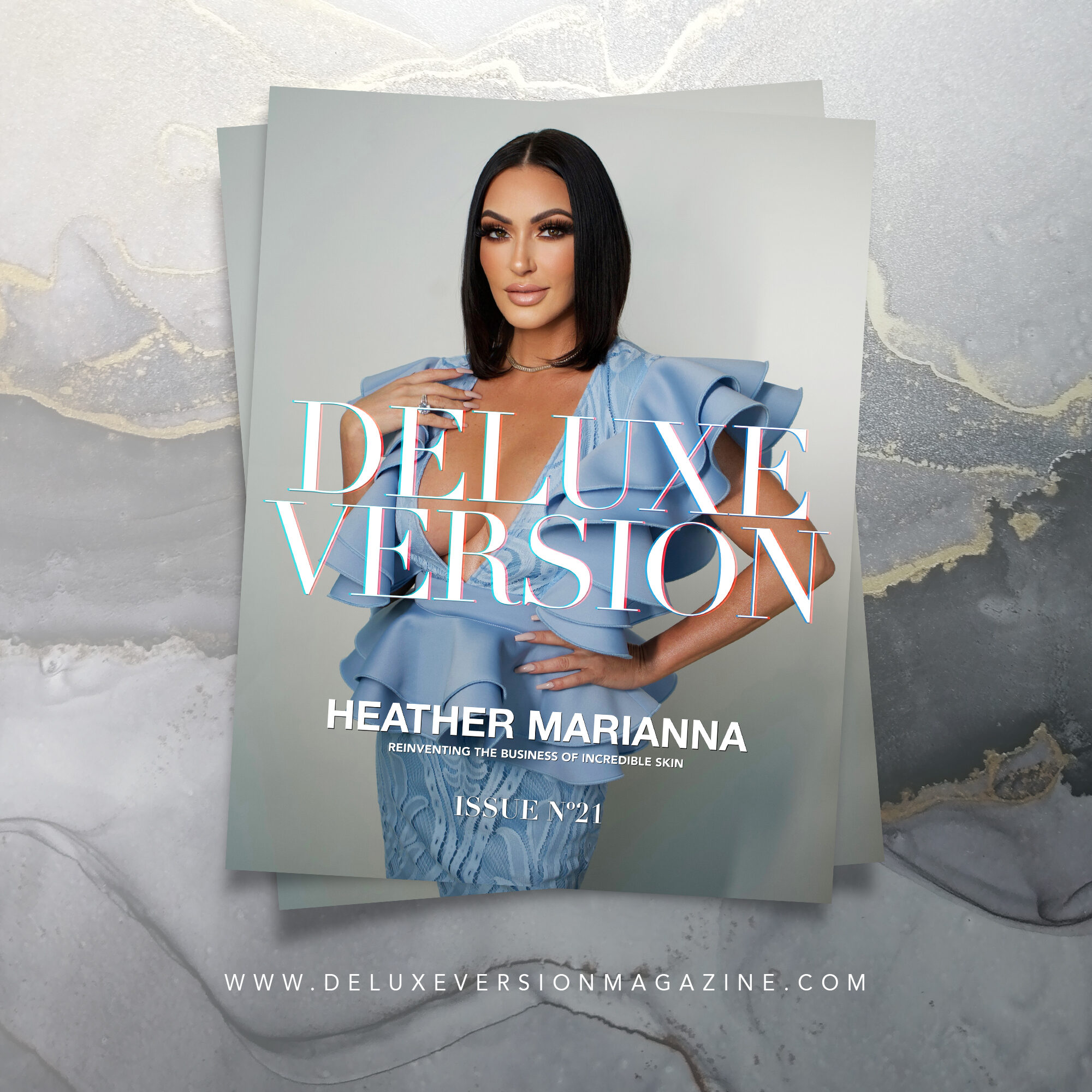 ---
The climb to the top didn't come without adversity along the way; however, Heather Marianna has taken the punches and offered counterattacks. Take, for example, the pandemic where she saw a dip in orders but a chance to do her part- she worked quickly to pivot and add a new SKU to her website, 100% organic hand sanitizer, which revived sales growth. In addition to that, rather than continue to stand pat as the world stood still, Marianna deployed online beauty sales workshops as education for like-minded entrepreneurs like her.
Marianna has always demonstrated the key to success is knowing when to shift gears when an opportunity presents itself. Currently, she sees one in the container space where she has fallen victim to shipping shortages leaving her without containers for her line. Instead of bemoaning the lack of packaging hampering sales, she's getting in the game and working to become a container wholesaler so she and other businesses can ensure better predictability. Smart, right?
Well, what does the future hold for Heather Marianna now that she has a multi-million dollar beauty brand, possible tv show, cult following, and scale?
"I've grown so much as a person and an owner of businesses. Now is my time to give back."
A product of her products and a business mastermind from her masterful business experience, Heather Marianna is not stopping at the top because she doesn't believe in a ceiling. Her next venture is to acquire similar female-led brands to help them on their journey of not making excuses and just being successful, and thanks to her brand's quality creams, she looks ageless doing it.
"I help women build their brands and coach them through the entire process with weekly calls to help them skip the start-up nonsense." Marianna wants to see her private label clients go straight to the top. Some of the brands she has helped include Stai Bella Cosmetics, Hacked By Nature, Yaaganix by Candice Rice, Sugar Me, Krissy D. Skincare, Smooth Skin Firming, Xotic Envy, Kiki Mamma Co., and Needle Me, to name a few. "I am currently proud to be mentoring the youngest skincare boss ever, a girl named Ayzli, who is the 12-year-old CEO of Sudzli."
---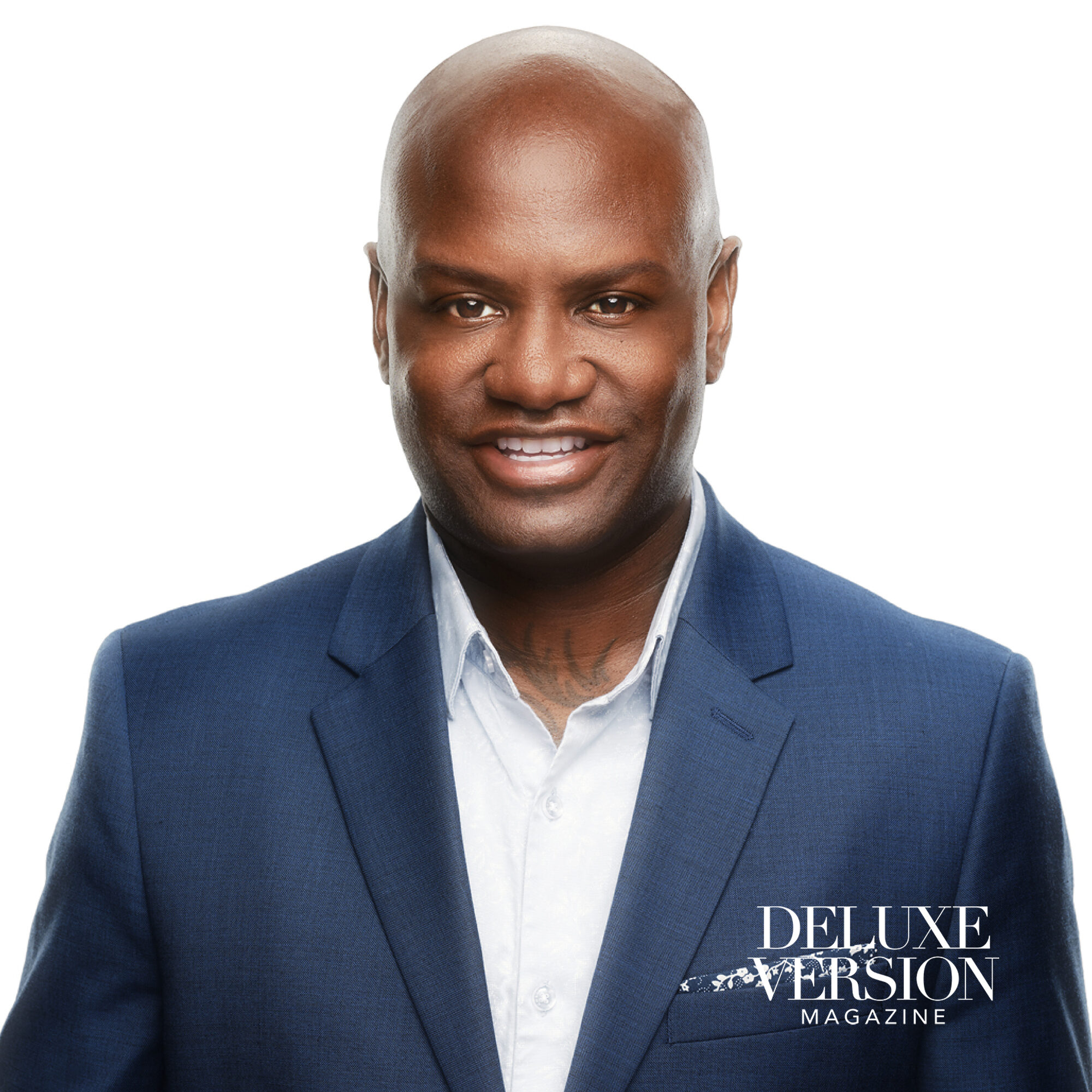 ---
"Both Heather and I have been instrumental in building the brand. She laid the template and framework of the company ten years ago when she founded Beauty Kitchen. Together, we have developed new products and branding that have steered Marianna Naturals in a slightly different direction shaping the company for what it is today," says Joel DeBellefeuille; Co-Founder, President & CEO of Marianna Naturals.
"Heather and I are die-hard, non-stop workers that are constantly thinking of key strategies that can help move the company forward all the time. We have some great things in store. There could be a brick-and-mortar play, some overseas expansion, some big-box retailers. People will be happy with what we have planned; let's put it that way."
---