Jardín means 'garden' in Spanish. To cannabis lovers it means a whole lot more.
The world-class dispensary was founded in 2016 by Adam Cohen. For the last decade, Adam has devoted his career to the legal cannabis industry as the founder and CEO of Jardín, and previously as co-founder and Managing Partner of a commercial cultivation company with operations across several states. Prior to his foray into the cannabis industry, Adam lived in Miami, where he co-founded and served as COO of a private equity firm focused on luxury hotels and resorts in Miami, the Caribbean, and South America. Adam is a graduate of the University of Colorado and the University of Colorado School of Law. His background in law, unusual career path, extensive international travels, and passion for luxury hospitality all converged and helped to inform his vision for Jardín.
---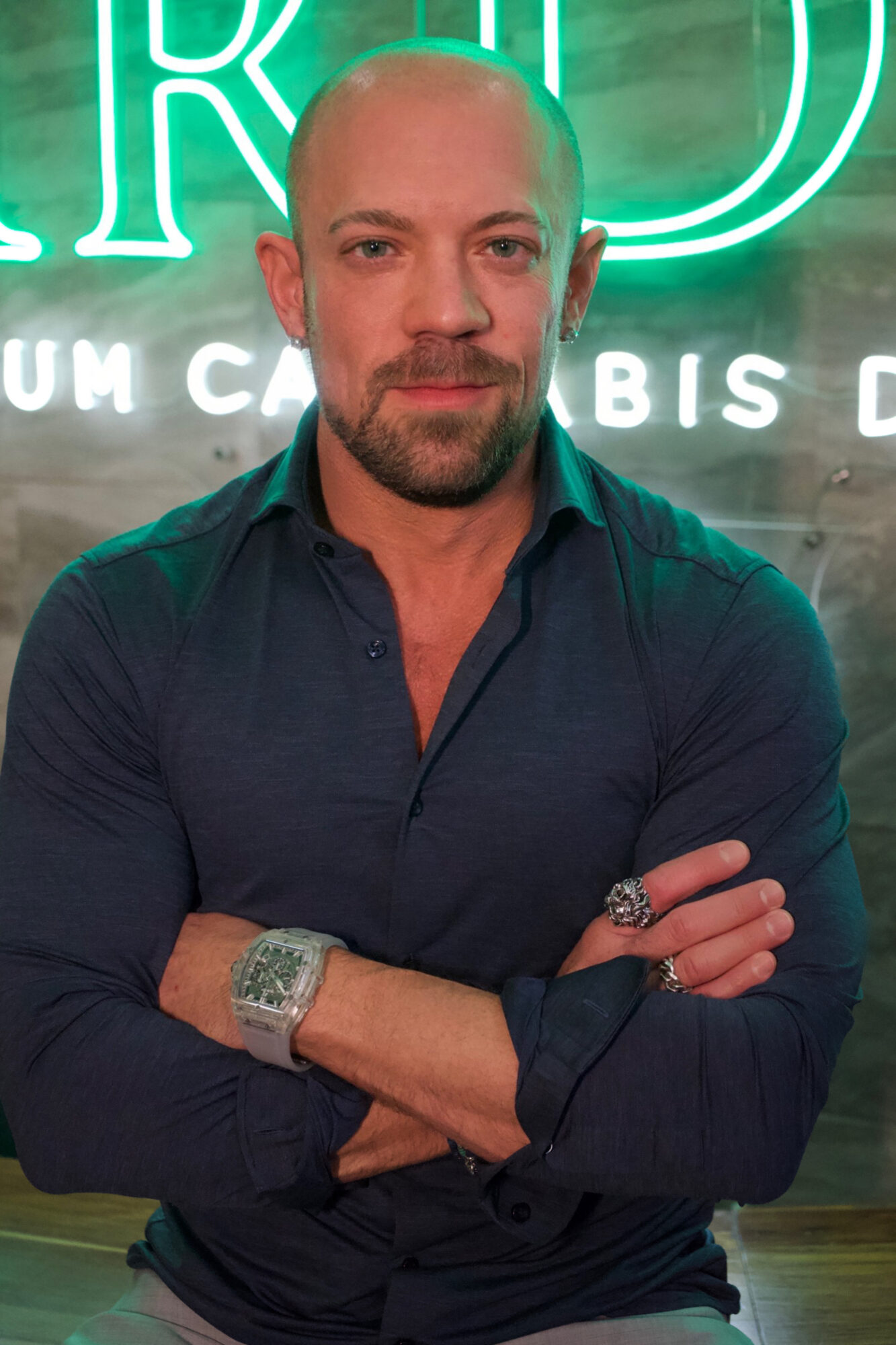 ---
In 2017 Adam was joined by business partner Zechariah Lord. Hailing from Greenwich, Connecticut, Zech graduated from Guilford College and was recruited to play professional football with the NFL from 1998-2002 (Washington Redskins, Pittsburgh Steelers, Green Bay Packers) and thereafter with the NFL Europe (Amsterdam Admirals) and the Arena Football league (Las Vegas Gladiators). Since 2008, Zech has worked with Spearmint Rhino Gentlemen's Club. As Director of Customer Development for Spearmint Rhino, Zech has been responsible for generating millions of dollars in revenue, in large part through his network of VIPs and celebrity clientele. As a partner in Jardín and Director of Business Development, he is an integral part of the management team and focuses on building key relationships and providing strategic direction to the company.
Adam and Zech met through a mutual friend shortly after Jardín's founding. Like many professional athletes, Zech became interested in cannabis due to its natural healing properties. When Adam asked him to join Jardín, the decision was easy.
"So many athletes are looking to cannabis related products for pain relief these days," says Zech. "I jumped at the opportunity to join an industry that helps heal people naturally."
But it's not just athletes. Thanks in part to Zech's connections, support from entertainers developed organically for Jardín. On opening day, November 11th, 2016, Snoop Dogg, arguably the biggest name among celebrity cannabis advocates, set the tone for Jardín with his guest appearance. Snoop has been back many times since, along with other notable artists such as 2 Chainz, T.I., Jadakiss, Birdman, Jeezy, Rick Ross, Juicy J. and many others.
"Music is such an important part of cannabis culture, and big names in the industry will stop by unexpectedly on any given day, making for an exciting atmosphere for Jardín's customers and employees," Says Zech.
Jardín has over 200 employees, over 70% of which are female and over 75% of which come from multicultural backgrounds. "We are a reflection of, and strive to be an example for, our community," says Adam Cohen. "We consider our diversity to be one of our greatest strengths. It allows us to better relate to and serve our community."
Jardín University, the company's in-house training division, provides its team members with a first-class cannabis education that includes core cannabis knowledge, Jardín's demanding brand and customer service standards, and regulations and compliance. Jardín aims to set the bar for knowledge-based customer service within the cannabis industry. Its objective is for Jardín certified budtenders to achieve a level of knowledge akin to a sommelier.
Jardín has been doing its part to give back to the community. For example, last Thanksgiving, Jardín helped provide full turkey dinners for 500 local families in need. Since its first day of operations, which happens to be Veterans Day, Jardín has offered a standing 25% discount to all veterans and first responders. To help minorities affected by the numerous injustices stemming from the war on drugs, Jardín donated all of its Juneteenth 2021 proceeds to the Buried Alive Project, an organization which provides legal support to people serving life sentences for drug-related crimes.
---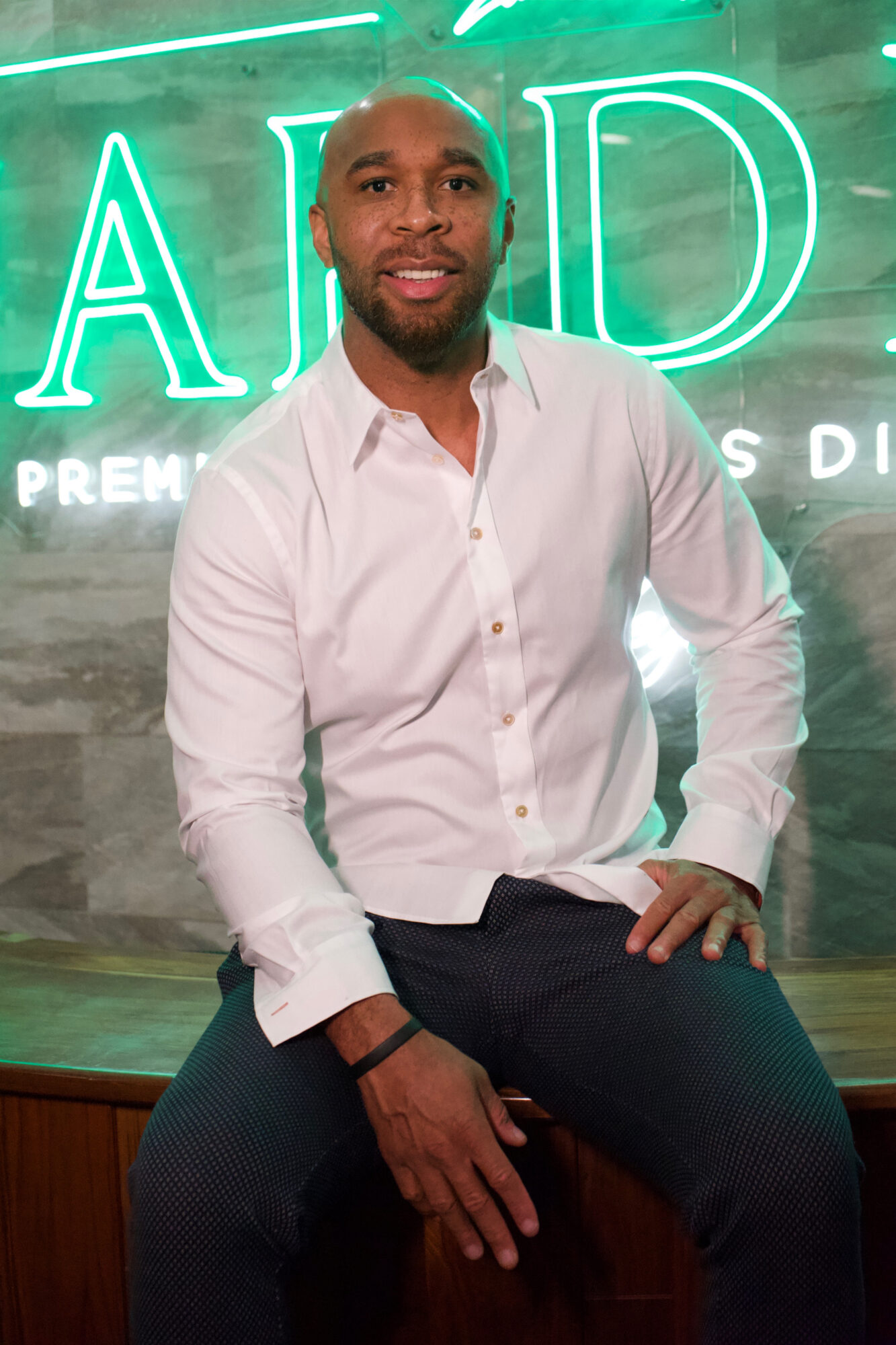 ---
"At Jardín, we believe in conscious capitalism," says Adam. "There's more to business than turning a profit. We are of course focused on the fundamentals of our business but taking care of our community and providing real career opportunities for our team members is a critical measure of long-term success, and that's what moves us."
By focusing on its branding and marketing more than most dispensaries, the Jardín team has garnered a global reputation as one of the USA's finest cannabis establishments, earning twenty "Best of" consumer choice awards since its founding. While Jardín credits the loyalty of its local customers for its success, a large number of Jardín's customers are tourists, which is unusual given its location on the east side.
"We don't need ads on taxi cabs. People come to Vegas knowing they will stop at Jardín," says Zech. "People are drawn to the authenticity of the brand and the experience they know they will have at Jardín."

---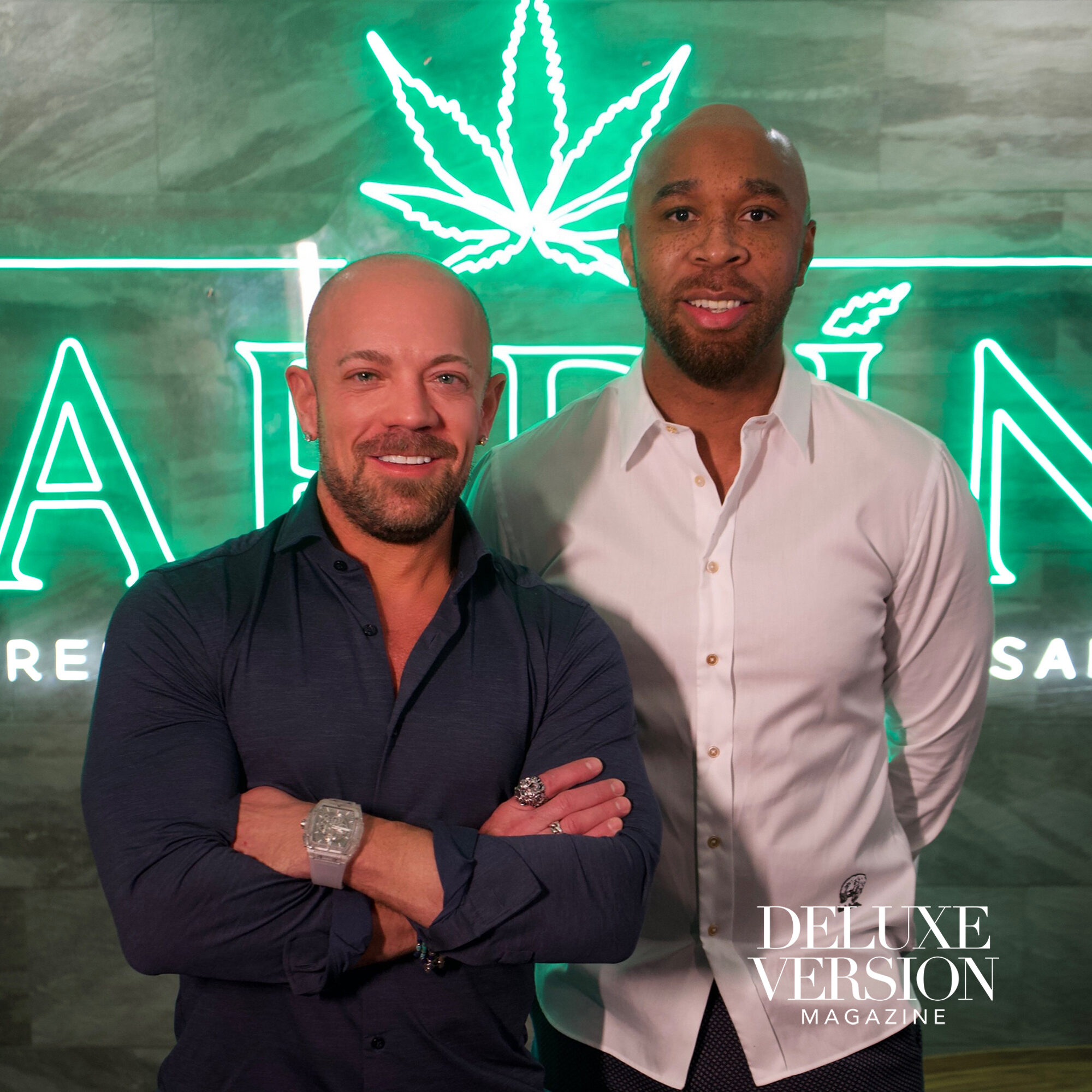 ---
In Nevada, the cannabis industry generated a staggering one billion dollars in revenue last year alone, and it won't be slowing down any time soon. Last year, Nevada passed a bill, AB341, which legalized cannabis consumption lounges. Existing dispensaries will be eligible to apply for a consumption lounge license, with an additional twenty licenses reserved for social equity applicants and businesses who have no current connection to the cannabis industry. The prospect of millions of people possessing and enjoying cannabis in a safe, legal environment is great news for companies like Jardín.
"We have taken the time to develop and perfect the fundamentals of our business. Now we are ready to introduce a world-class consumption lounge to Las Vegas, and eventually we will look to replicate the Jardín experience in new markets."
Thanks to the combined efforts of Adam Cohen and Zech Lord, along with their valued team members, Jardín has blossomed into a truly abundant garden. With the arrival of a promising new year, there's plenty of room to grow.
---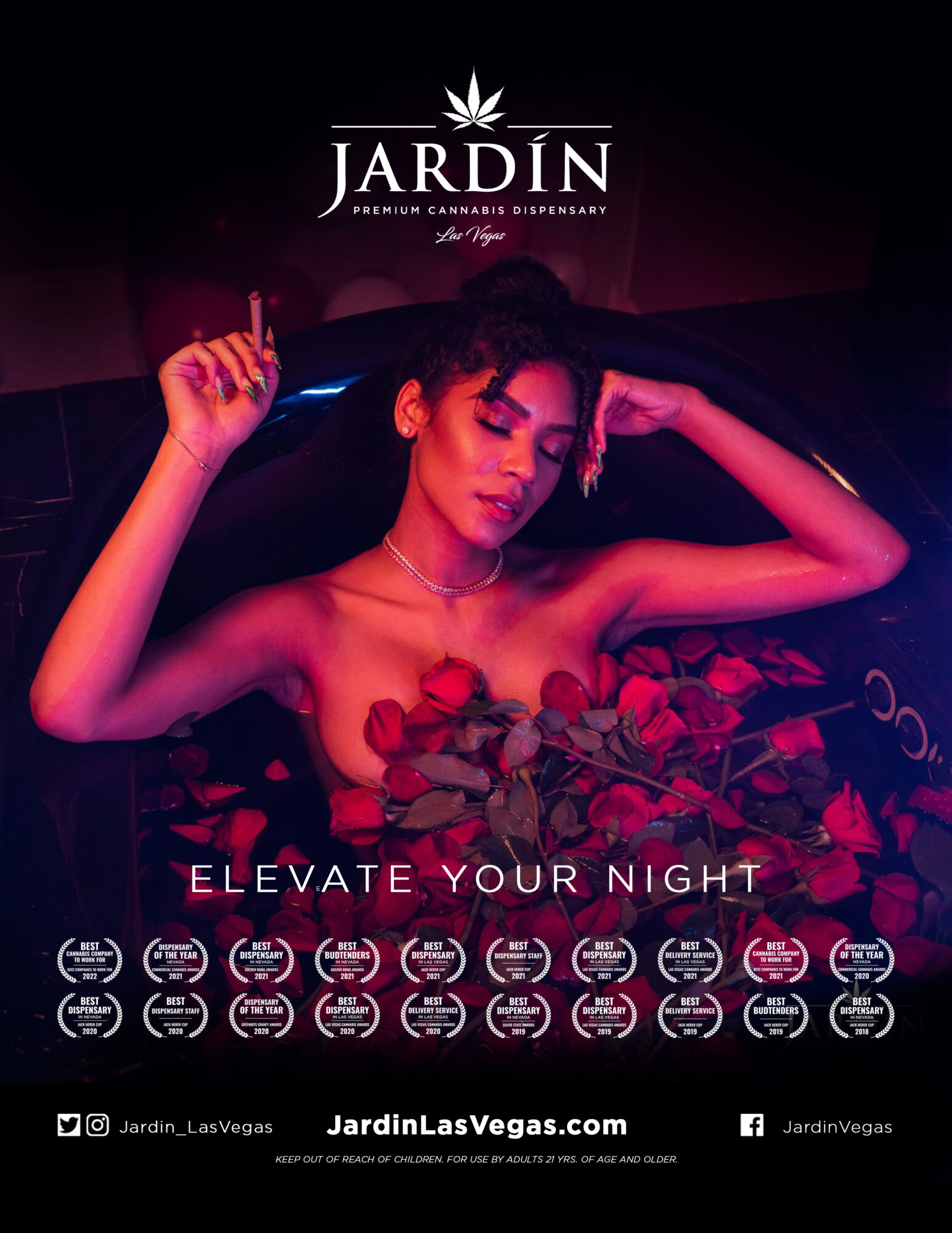 ---