JING Las Vegas has become the go-to destination for off-Strip vibe dining. 
After more than fifteen years of culinary conquest in Colorado, JING has expanded to Sin City, bringing its legendary global fusion cuisine and high energy atmosphere to the community of Summerlin. 
What makes JING Las Vegas so special? The dynamic duo of General Manager Rob Velez and Executive Chef Thomas Griese. 
Originally from the San Francisco Bay Area, Rob Velez has held a variety of hospitality leadership positions. As Senior Food & Beverage Manager for the San Francisco Giants, Rob opened the esteemed Gotham Club in 2014. After moving to Vegas in 2018 he would serve as GM of two Aria restaurants – first Chef Shawn McClain's Sage, then Mina Group's Bardot Brasserie – before joining JING in the spring of 2021.
Following his apprenticeship at world-renowned The French Laundry, Indiana-born chef Thomas Griese has gone on to grace some of Las Vegas' most venerable kitchens with his unique form of culinary genius, including Sage, Andre's at Monte Carlo, Alize at The Palms, Le Cirque at Bellagio, and Charlie Palmer Steak at The Four Seasons.
---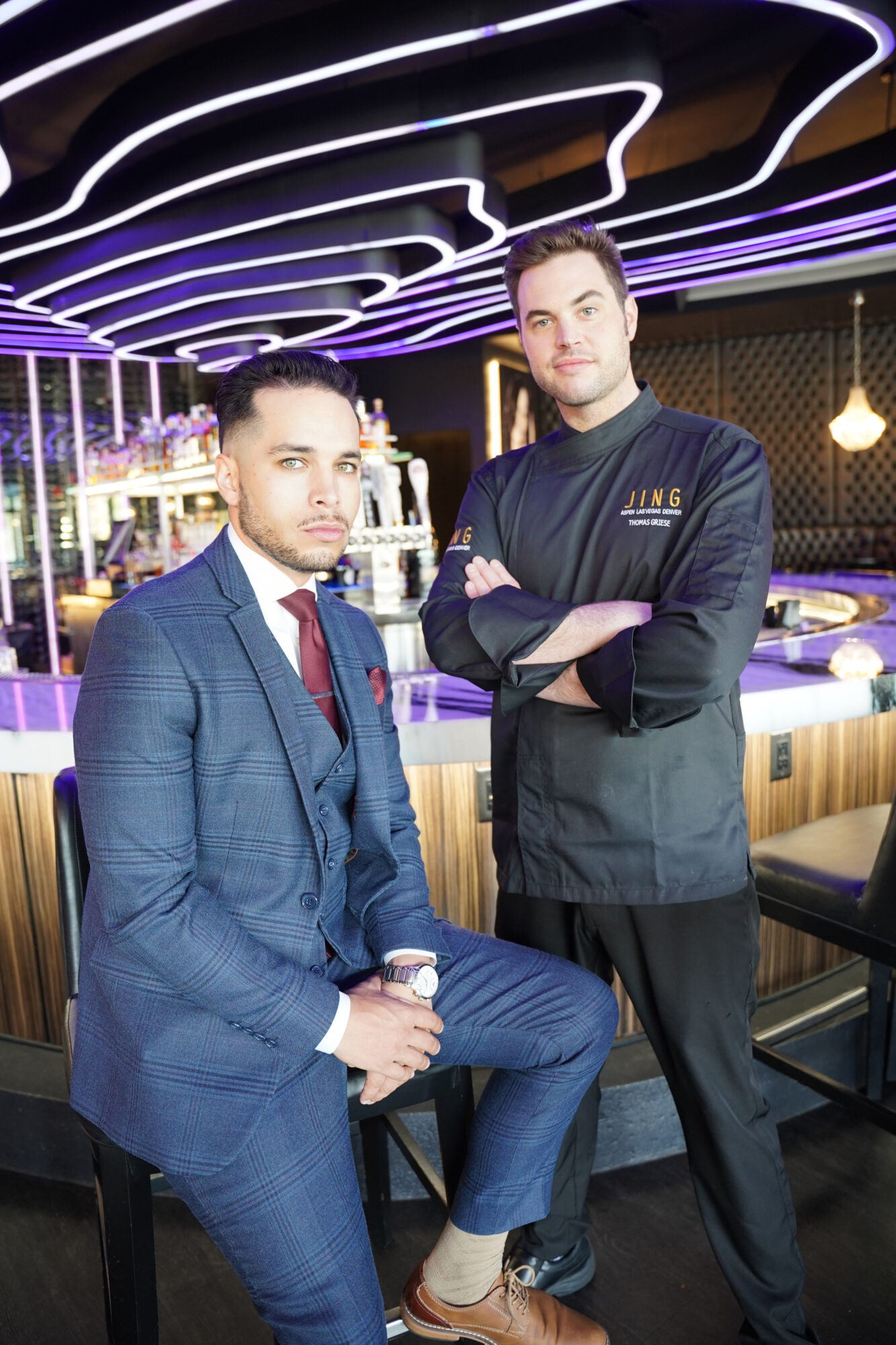 ---
While working together in Aria's COVID response team, helping to maintain and winterize the property while feeding first responders and security, Thomas and Rob would develop a strong bond. Following Sage's closing in 2020, Thomas would be recruited by JING owner Charlie Huang. When Charlie asked Thomas if he knew a solid GM, only one name came to mind.
"I asked Rob to come to check us out," recalls Chef Thomas. "He really dug the food and ambiance, and our owner Charlie liked him instantly. It was meant to be."
Since then, the two have set out on a quest to run the best globally-inspired restaurant in Vegas. So far they're succeeding.
---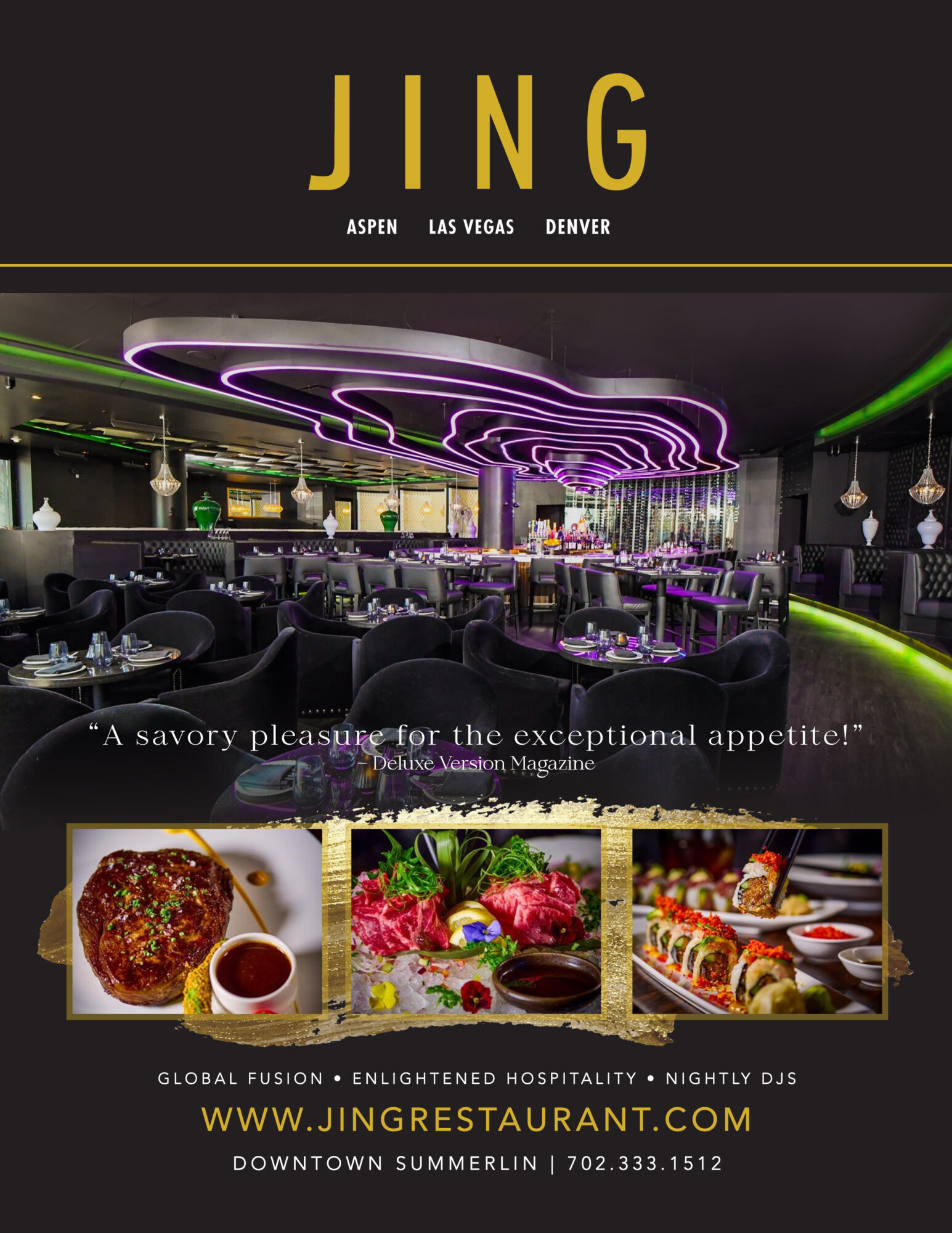 ---
Offering up the best in sushi, steak and seafood, JING Las Vegas is three restaurants in one. Its state-of-the-art scratch kitchen imports fresh seafood every day while its in-house butcher shop produces the highest quality, never-frozen cuts. They even have a Chinese wok section and a cutting-edge dry-aging program for their selection of choice meats. If that wasn't enough, they've got vegan options to boot!
"I told Charlie: give me carte blanche and I'll give you the best," says Thomas. "A lot of our clientele are locals and they know great food, so we're here to provide that."
The fantastic food isn't JING's only appealing attribute, there's also the vibe.
---
View this post on Instagram
---
Beginning with a happy hour from 5-6 PM, JING offers a family-friendly dining atmosphere until around 9 before morphing into an up-tempo party. A favorite hang of locals and tourists alike, the restaurant hosts DJs every night of the week and caters to a wide array of guests. No matter the hour, GM Rob's emphasis on service – checking on tables and engaging with guests, walking them through the menu, and making them feel special with each reservation – is what sets JING apart from other Las Vegas establishments.
"People are willing to drive across town for the JING experience. We have lots of friends in the industry who come hang out and point others our way. We're very grateful for that."
Whether you're looking for family-friendly dining or a poppin' party, JING Las Vegas' versatility and quality know no bounds. Be sure to follow them on IG @jing_lasvegas and stay tuned for upcoming events!
---
To make a reservation visit jingrestaurant.com or call 702.333.1512
---