A Celebration of Island Beauty
Mark your calendars for April 3rd-6th, 2024, as the inaugural Las Vegas Pacific Fashion Show takes center stage. This unique event promises to be a stunning celebration of Pacific Islander culture, fashion, and creativity.
Set against the glitzy backdrop of Las Vegas, this fashion extravaganza holds a special place in the heart of its host, Samoan entrepreneur and motivational speaker, Virginia Toalepai. Her passion for helping fellow Pacific Islanders, many of whom have found a home in Las Vegas (AKA "The 9th Island") will be on full display, paying homage to the natural beauty and essence of Pacific culture.
"The purpose of the Las Vegas Pacific Fashion Show is to uplift and support Pacific Islander designers and artists who lack exposure on a larger platform. Many talented designers from places like Samoa, Tonga, Fiji, Guam, Hawaii, and New Zealand are restricted by limited resources; this event will showcase their incredible creations to the world."
Taking place at the fabulous Ahern Luxury Boutique Hotel, The Las Vegas Pacific Fashion show will be a true extravaganza of music, art, and fashion. Transformed into an intimate depiction of the lush greenery and ocean vibe of the Pacific, the runway promises to be a kaleidoscope of colors, textures, and innovative designs. Models of primarily Island origins will be adorned in stunning outfits and intricate tattoos that reflect the rich cultural tapestry of the Pacific Islands.
---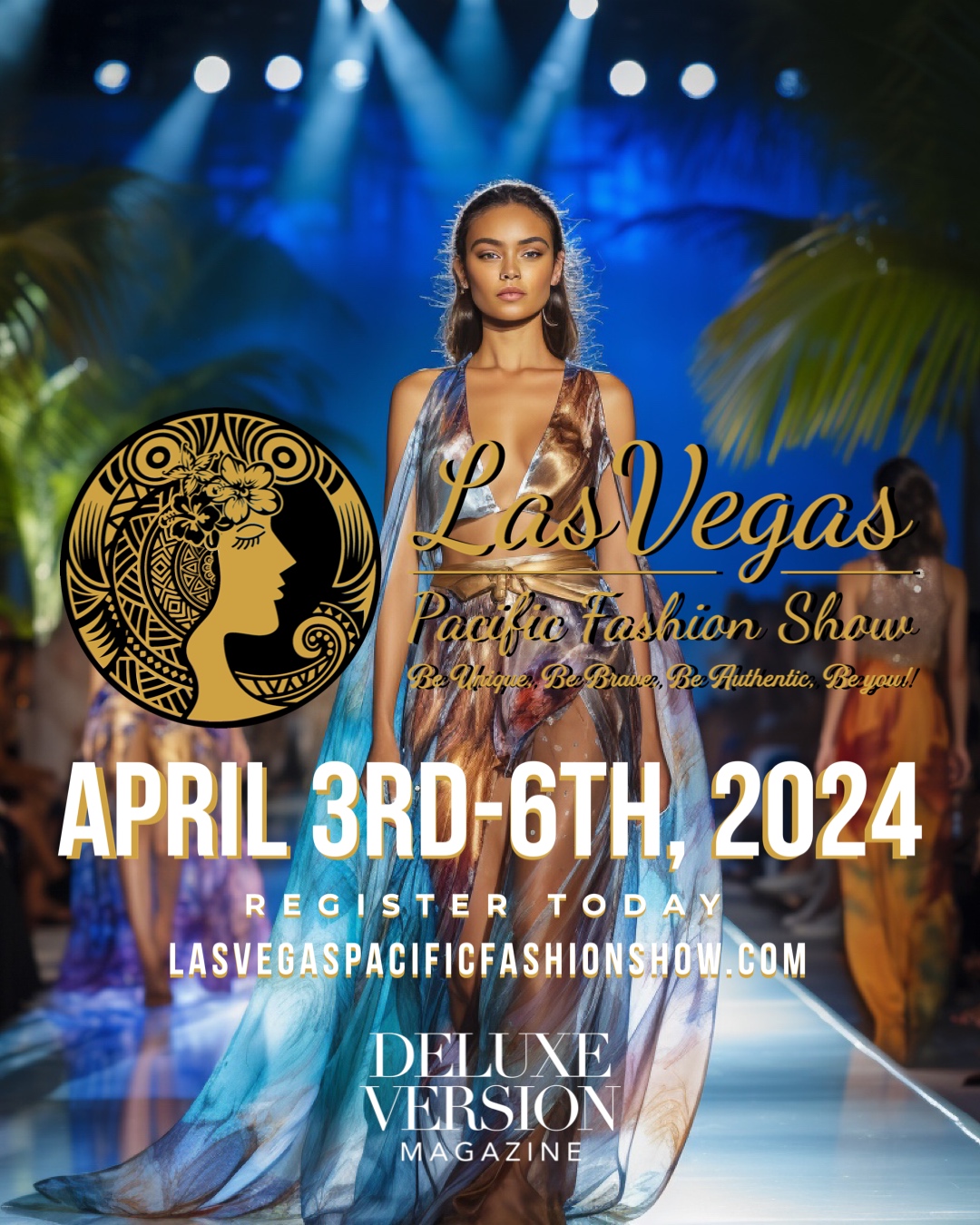 ---
By providing a platform for Islander tattoo artists to display their uniquely native style via models on the runway, the event will truly embrace the broader spectrum of Pacific creativity. Islander musical guests will perform the music of their homelands, and a broad spectrum of Island cuisine will be served as well.
"This show is not just about fashion," says Toalepai. "It's about community, identity, and empowerment."
The Las Vegas Pacific Fashion Show will foster connections, celebrate heritage, and inspire a new era of appreciation for Pacific Islander culture. Mixing Vegas glitz and Island glamour, this red-carpet experience will touch the hearts and minds of everyone in attendance.
---
---