Nestled just 20 minutes away from the bustling Las Vegas Strip, a charming Parisian cafe is stealing the hearts of locals and tourists alike. Meet Mrs. Coco, an enchanting café owned by the delightful Mercedes Csengeri, a Hungarian native who spent years immersing herself in the beauty of Paris before bringing her unique vision to life in Lake Las Vegas.
"I spent eight years in Paris; I graduated from interior design school and spent most of my young adult years there. I always knew I wanted to have a cafe of my own, something very girly and pretty." Csengeri says.
As soon as you step into Mrs. Coco, you'll be transported to a whimsical world of elegance and grace. The café is a visual feast, with walls adorned by a cascade of pink flowers, creating a dreamy atmosphere that will surely make your Instagram followers green with envy. Teddy bears playfully dangle from the ceiling, adding a touch of whimsy to the ambiance.
"The iconic flower wall took me two and a half months to design. It started as a 3D render; then I hand-placed each flower."
Mercedes, the epitome of style and grace, is a loving mother and a passionate business owner who pours her heart and soul into every aspect of the café. She is always impeccably dressed, as if she just walked off a high-fashion photoshoot, creating an air of sophistication that permeates every corner of Mrs. Coco.
---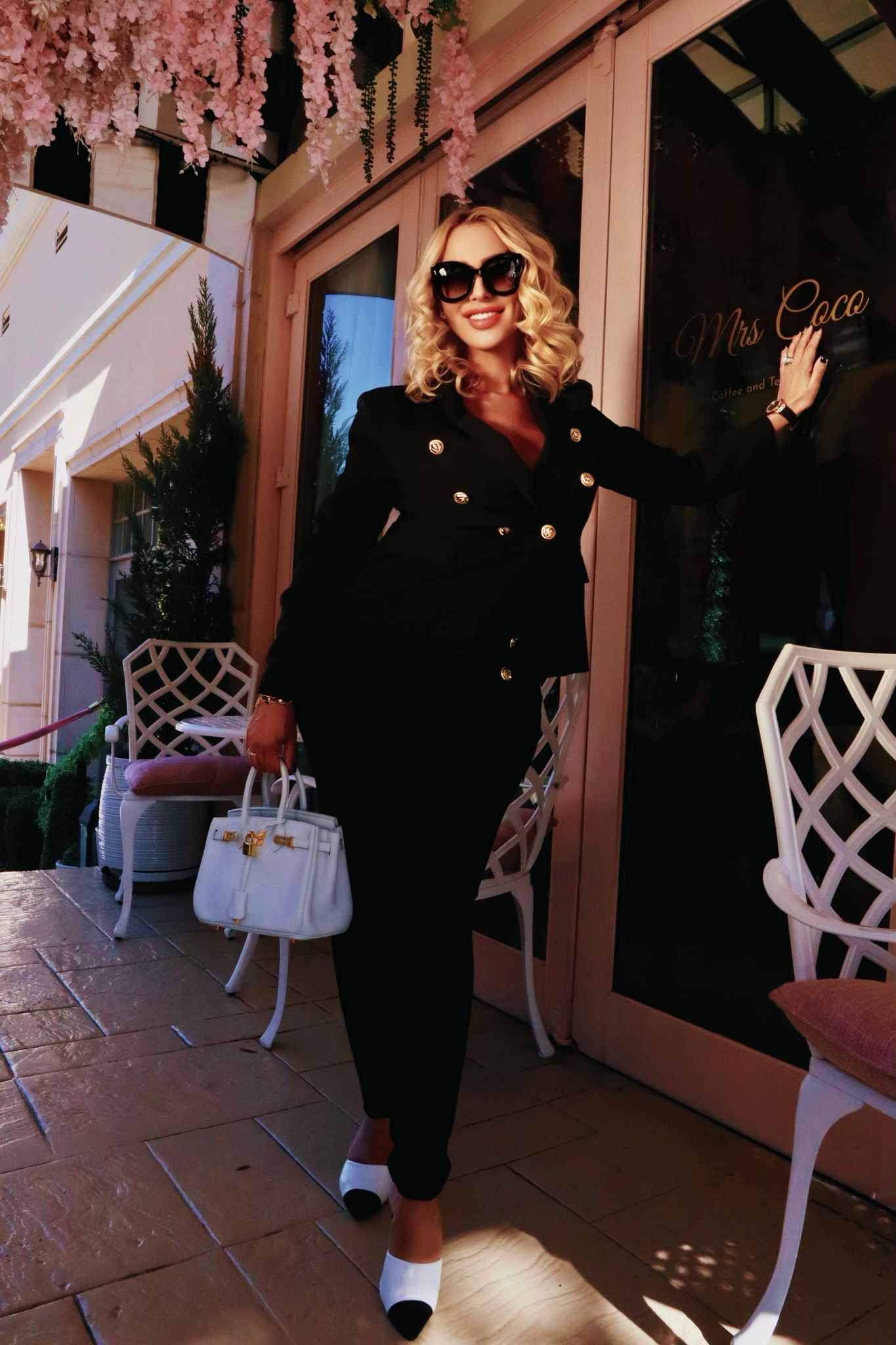 ---
Beyond its breathtaking aesthetics, Mrs. Coco is a culinary haven. The menu boasts a delectable array of mouthwatering dishes that are as delightful to the taste buds as they are to the eyes. Every plate is a work of art, meticulously plated and perfectly presented. Each bite is an explosion of flavors that will leave you craving more.
But Mrs. Coco isn't just a café; it's an experience. It's the perfect place to gather with your closest friends, celebrate a special occasion, or indulge in a birthday party. The café offers an abundance of picture-perfect moments, ensuring every visit is an opportunity to capture memories that will last a lifetime.
So, whether you're a Las Vegas local or a visitor seeking a unique and enchanting experience, add Mrs. Coco to your must-visit list. Let Mercedes and her team transport you to the romantic streets of Paris, where every sip and every bite will leave you craving the next. Mrs. Coco is more than just a café—it's a journey into a world of elegance, flavor, and everlasting memories.
---