In an age where musical mimicry abounds, The Gillum Bros have chosen to pursue a style completely their own. Originally from Detroit, Michigan, the Florida-based brother duo combines witty chord progressions, powerful vocal melodies, and syncopated grooves to form a fresh, alternative sound.  
"I started drumming when I was 8 years old," says younger brother Ryan, the duo's main songwriter and instrumentalist. "After being fed up with the sound of pencils on the kitchen counter, my mom bought me a drum set she saw in a local newspaper. I've been a musical madman ever since."
In his late teens, inspired by folk artists such as Cat Stevens, Ryan would learn guitar and piano and begin writing his own songs. A drummer at heart, he would also gravitate toward heavier, more progressive bands like Soundgarden and Tool. While studying jazz in college he would fall in love with the likes of Radiohead, Sting, and Peter Gabriel.
"I was ingesting a lot of music, all of which influenced my writing style – a sort of prog-pop fusion of acoustic and electronic elements. The only thing missing was a great singer."
---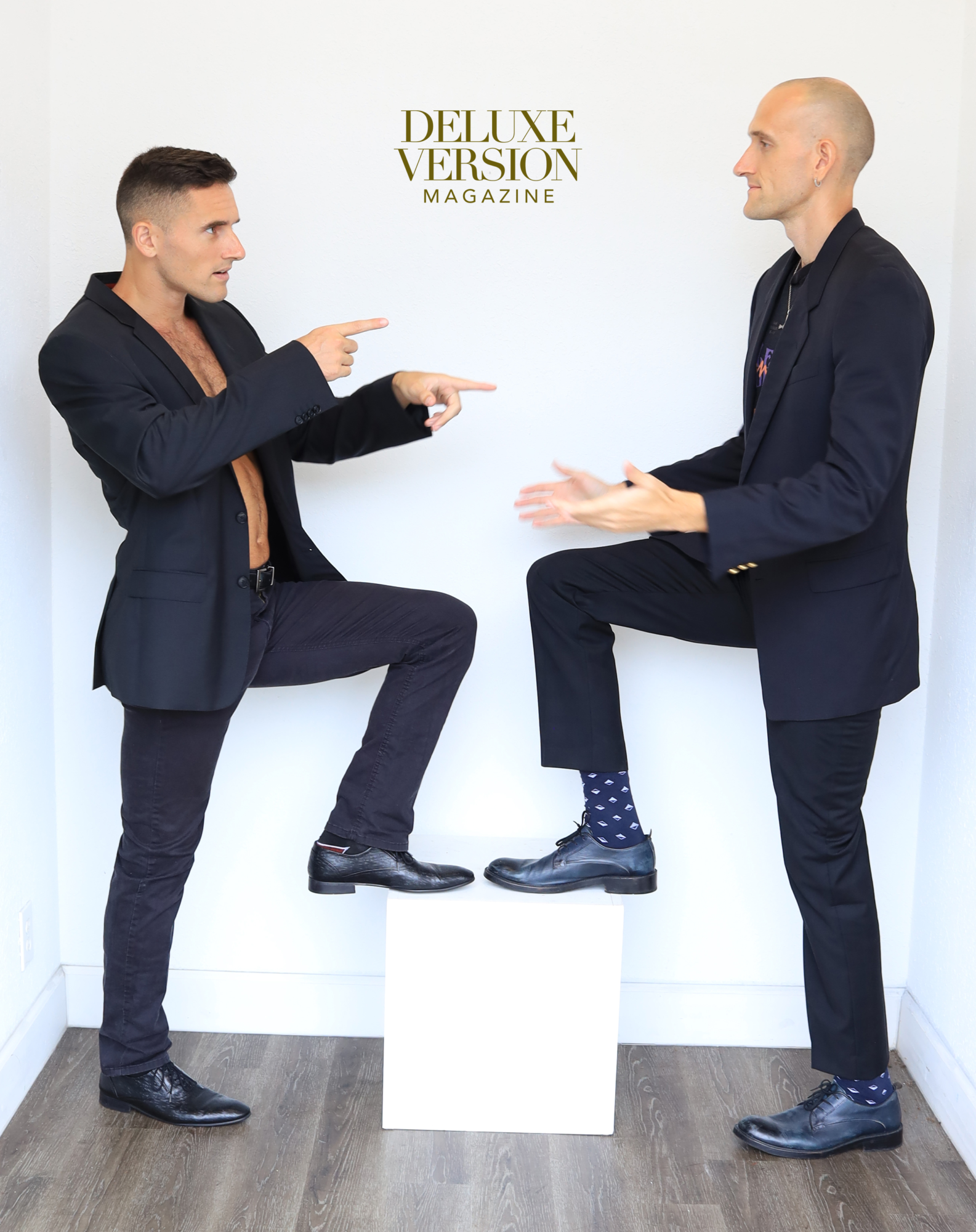 ---
Enter Keith Gillum. Standing at just over 6 feet 7 inches tall and equipped with a cannon of a voice, the elder brother's versatile vocal range offers both a booming bass and a high-flying falsetto. Keith, a wordsmith by trade, has written everything from short stories to screenplays to Deluxe Version articles! His love of lyricism – and singing – began at age twenty, when his brother Ryan showed him a collection of riffs he had written. 
"The first riffs Ryan showed me were super complex and difficult to sing over," Keith says with a laugh. "As a new singer it was frustrating. But, eventually we were able to compromise and make room for my melodies. We've managed to meld our writing styles into something both playful and powerful." 
When asked about his influences, Keith is quick to answer.
"I like singers. George Michael, Jeff Buckley, Mick Hucknall. I really enjoy the music and aesthetic of Brian Ferry. Also, the house music of the early 2000s is very nostalgic for me."
The Gillum Bros' eclectic mix of influences can be heard throughout their first three albums – Mooshie Music, Supervolcano, and Pixel Pop – each one a medley of musical exploration with its own unique vibe. While the duo certainly isn't afraid to push the stylistic envelope, one thing remains consistent: their pursuit of sonic beauty.
"We're big believers in songs and albums, especially those that take you on a journey," says Ryan. "It's taken us a while to get here, but after honing our craft for several years we're finally at the point where we're 100% behind what we're writing."
Having recently finished their fourth album, Jalapeno Eyes, with the help of longtime friend and engineer Jimmy Dixon, The Gillum Bros are excited to share their new material with the world. Calling it their "most mature" release yet, the duo plans to support it with a tour of the Sunshine State in the near future.
"We love Florida and plan to tour it extensively," says Keith. "After that, we'll go wherever the music takes us. We just want to play."
---
For more information visit thegillumbros.com | Follow them on Instagram @thegillumbros
---