With most law firms, you never meet or talk to the name on the building or letterhead.  However, with Pomponio Injury law, Nick Pomponio oversees all of his client's cases. 
Nick states, "It is a lot more work for me, but the results are a lot better for my clients and I am happy to go the extra mile for them.  I want the best for my clients, and I take pride in getting the best possible settlements for them."
Nick's efforts and results have not gone unnoticed, as he has become one of the top attorneys in both Nevada and California.  "I believe my personal involvement in each of my clients' cases helps their case get resolved a lot quicker and for more money.  Unfortunately, a lot of other law firms do not want to put in the time and effort needed for a client's case.  In doing so, their cases take forever to settle, and the client ends up with less money in their pocket.  For example, if there is only $25,000.00 to $50,000.00 available to my clients, I can typically resolve those cases in six to eight weeks.  With other law firms, it may take six to eight months."
Nick's reputation and settlements speak for themselves.  To this day, many of his clients come from referrals from past clients, medical doctors, and even other attorneys, because they know that Nick will handle the case properly and provide the best possible representation for the client.
Eric, a former client of Pomponio Injury Law states, "I was with another law firm where I could not get in contact with anyone and had no idea what was going on with my case.  Once I switched to Pomponio Injury Law, Nick took immediate control and got me to the proper doctors and specialists so I could feel better, and also got me the settlement I deserved.  It changed my life.  I would recommend Nick to anyone!"
---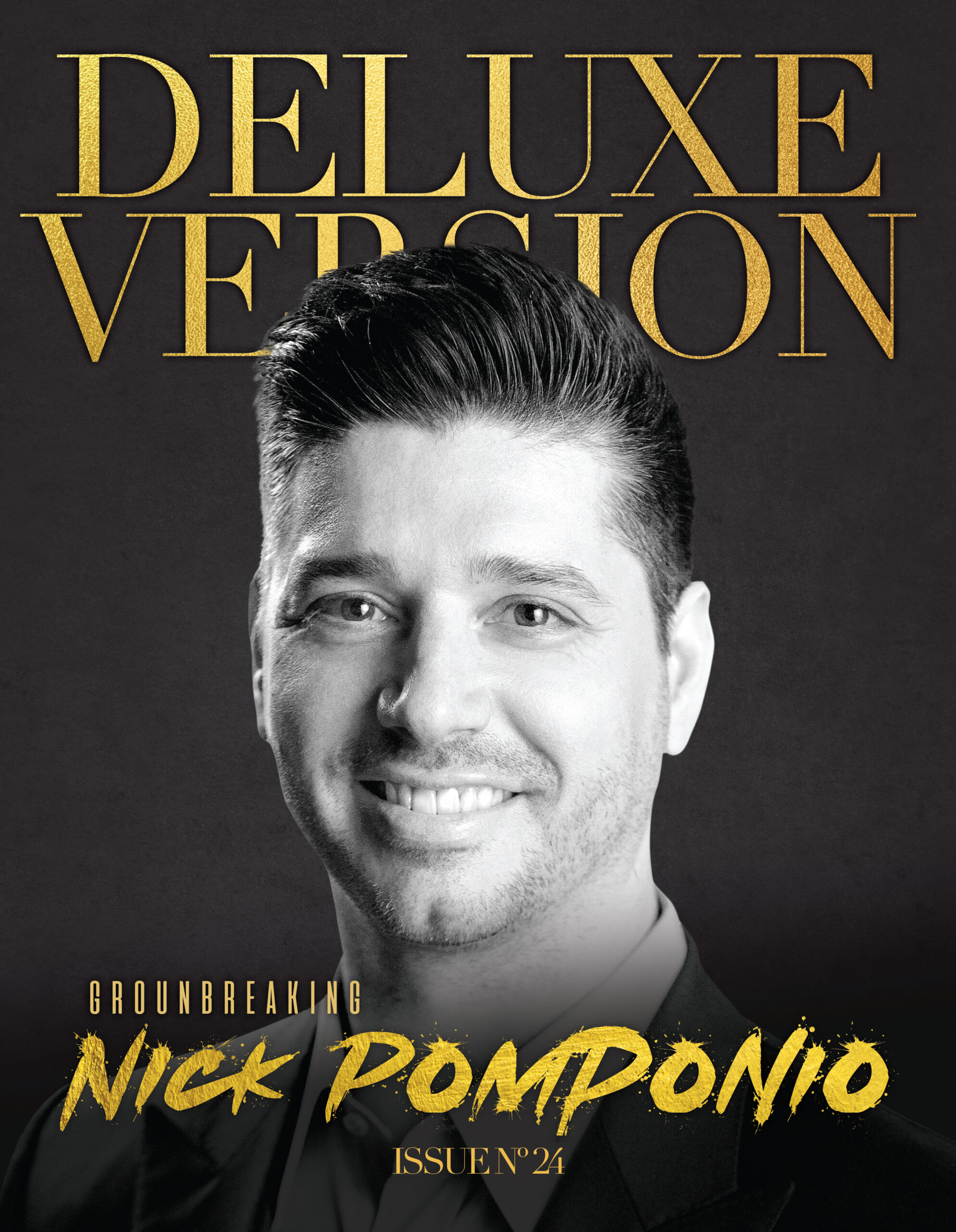 ---
"With my medical practice, I work with a lot of attorneys in town for patients that were injured in an auto accident.  However, if a patient requests to be put in contact with an attorney to assist them with their case, I will always provide them with Nick's number.  He does a great job and treats each of his clients as if they are his only client," Dr. Michael explains.
Stacy, who works as a paralegal at a law firm that also handles car accidents and personal injury cases admits, "Even though my office can handle these types of cases, I have always referred my family and friends to Pomponio Injury Law because I know Nick will get the best possible care for them and also the best results.  Nick really is a step above most other attorneys.  He can settle a case in half the time as my office, but still get the client more money." 
Another former client, Rachel, has also had great experiences with Pomponio Injury Law, "I have used Nick's office for accidents I have been involved with in both California and Nevada.  In the past, I have unfortunately used other attorneys for prior accidents.  I had no idea there was such a big difference between these offices and Nick's office.  Nick was working on my case every step of the way and my settlement was massive compared to what I received in the past."
Nick goes on to say, "I really try to do my best for my clients.  I realize their lives have been turned upside down after an accident, and I want to get them feeling better and properly compensated.  I realize anyone can choose any law firm they wish after an accident.  However, I truly believe the service and results we provide are hard to match.  I am also flattered that other individuals who work in the legal, medical, or insurance industry understand and appreciate how I go above and beyond for my clients."
Brian, who works for a major auto insurance company admits, "I have personally used Pomponio Injury Law in the past after I was involved in an accident.  Why?  Because my bosses hate dealing with Nick's office because they know he is relentless and will fight for his clients.  It is a night and day difference compared to dealing with most other law offices.  I simply wanted to hire the best."
Nick states, "After being in an accident, the insurance carriers, even your own, are not typically on your side.  It is a big decision when selecting an attorney to represent your interests after an accident.  I believe my reputation and results speak for themselves and would love to assist anyone in their time of need."
If you have been injured in Nevada or California, give Pomponio Injury Law a call, and get the representation you deserve.
---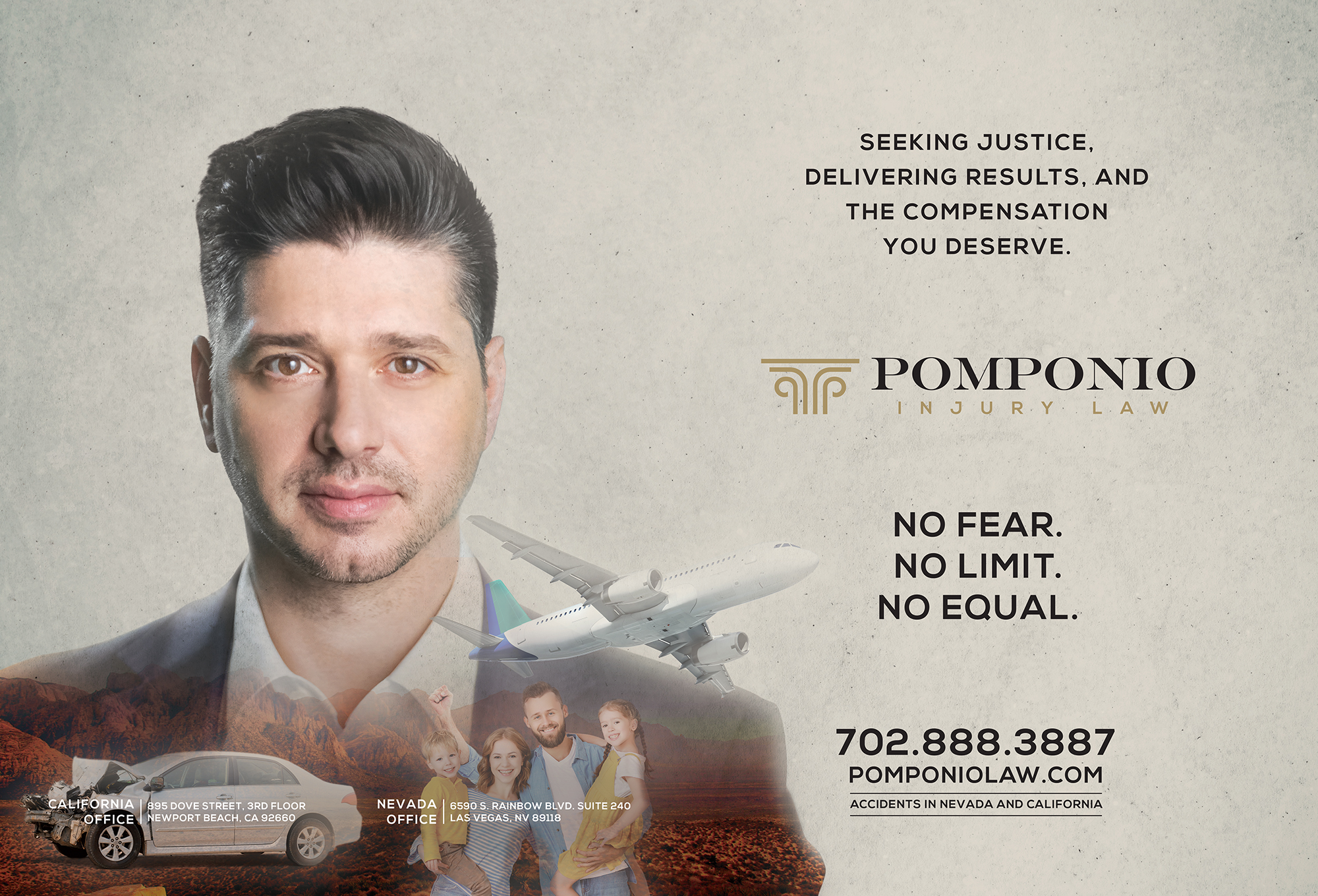 ---