Veteran nightlife and industry titan Noah Auspitz is no stranger to being ahead of the curve. It's no coincidence that his latest venture creating Champagne, called Devant, literally translates to "ahead of."
A fifteen-year Vegas veteran and Entrepreneur, Auspitz has accomplished more than most will in their career entirety, having spearheaded and run multiple ventures. Some of his companies include Blink Model Management, a VIP Concierge company, and now his latest venture- Devant Champagne, which officially launched within the past year and to which Auspitz came on as Partner six months ago. 
The partnership between Auspitz and another champagne mogul was perhaps a match made in heaven- or at the very least, a nightclub themed as such. Devant Champagne Founder Mark Becker approached Auspitz to come on board as a partner earlier this year. Becker famously brought the Ace of Spades brand to become one of the hottest bottles at VIP tables and exclusive parties around the world, and the pair have high hopes for the future of "Devant" to follow suit.
---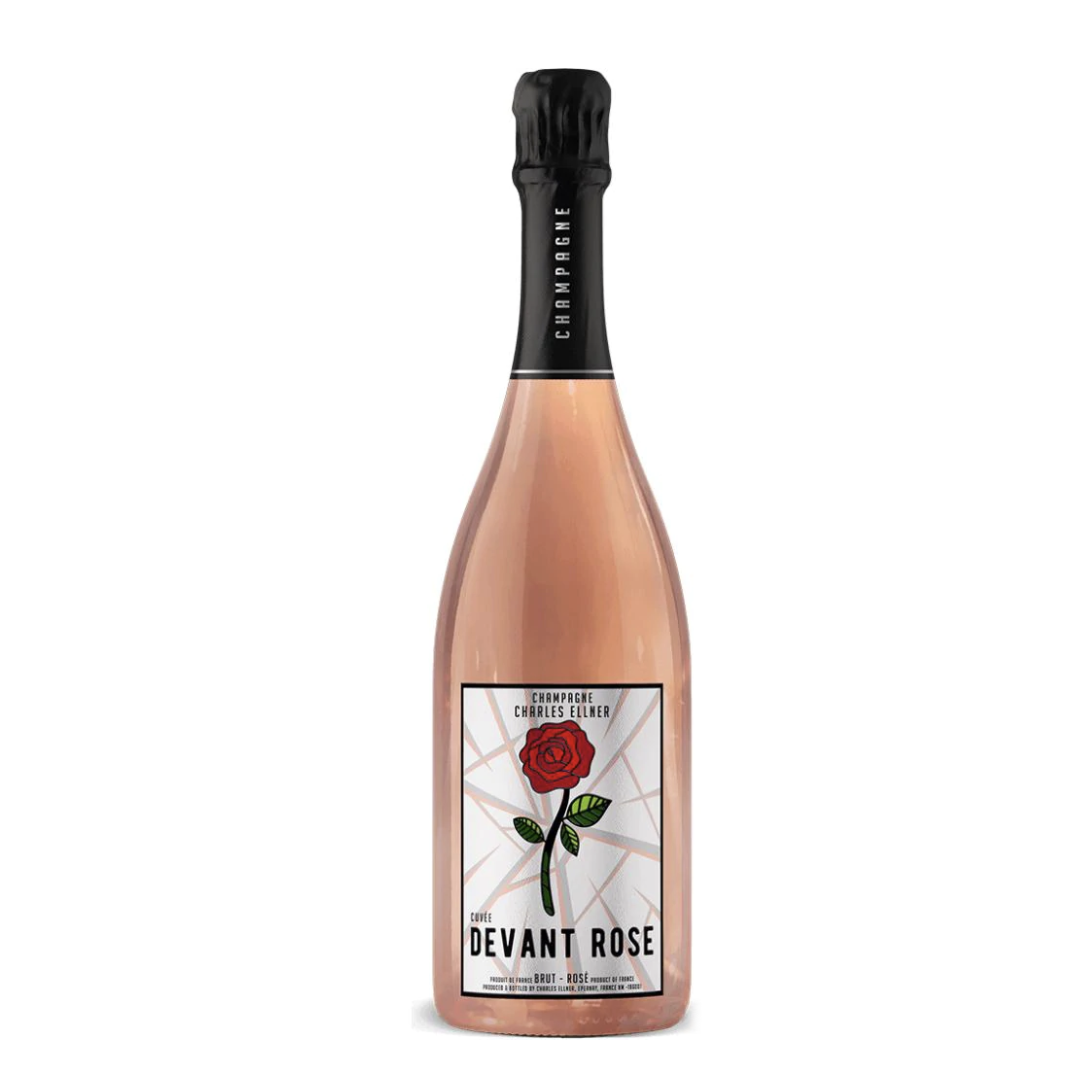 ---
If Ace of Spades is the Rolls Royce of Champagne, Devant is its cooler, edgier cousin—equally flashy, with a bit of a younger, more accessible edge. Hailing from France (a distinctive requisite for bubbly drinks to actually be deemed Champagne), "Devant" is what you want to drink all weekend long if you're visiting Vegas, Miami, or Cabo- from your poolside cabana, to pregaming, to dinner, to the nightclub.
Auspitz says his background in hospitality and nightlife made the transition to Champagne Entrepreneur a natural fit. He feels his unique experiences overseeing modeling, events, clubs, and concierge services easily made way to overseeing a luxury yet accessible, buzzy drink to be enjoyed at life's most memorable moments.
The Devant bottles themselves are works of art—Devant champagne bottles are the first LED light bottles that flash rather than be luminescent. Their design motifs reference both the rose from "Beauty and the Beast" and the "V" from "V for Vendetta."
As such a successful Entrepreneur, I ask Auspitz what advice he'd give to someone with big aspirations on where to start. He says putting in the work is key, as well as utilizing what you know-what is in your specific life experience and wheelhouse. 
Lastly, he says one of my favorite quotes to date:
"Network equals Net Worth."

---
For more information on Devant Champagne, follow on Instagram: @Devantchampagne
---