Latest News
Priscilla Vilchis: The Female Face Of Cannabis In The US
– By Dayna Roselli
Priscilla Vilchis knew she had big shoes to fill once given that title, but she's proud and confident she can help educate the public about the benefits of marijuana.  
Vilchis is the CEO and CMO of Premium Produce. She is the youngest and first-ever minority female CEO to be awarded licenses to cultivate and produce medical and recreational cannabis in Nevada. Vilchis says, "we have come a long way. The quarantine brought one good thing, the Governor deemed marijuana essential, along with hospitals, it is finally acknowledged. Hopefully, sooner rather than later, it will be federally legal." 
The current situation with COVID-19 has many people suffering from anxiety and lack of sleep. Vilchis says there has been a big boom in the industry because of this, "people realize they can take an edible and have a good night's sleep. It's making a huge difference."
---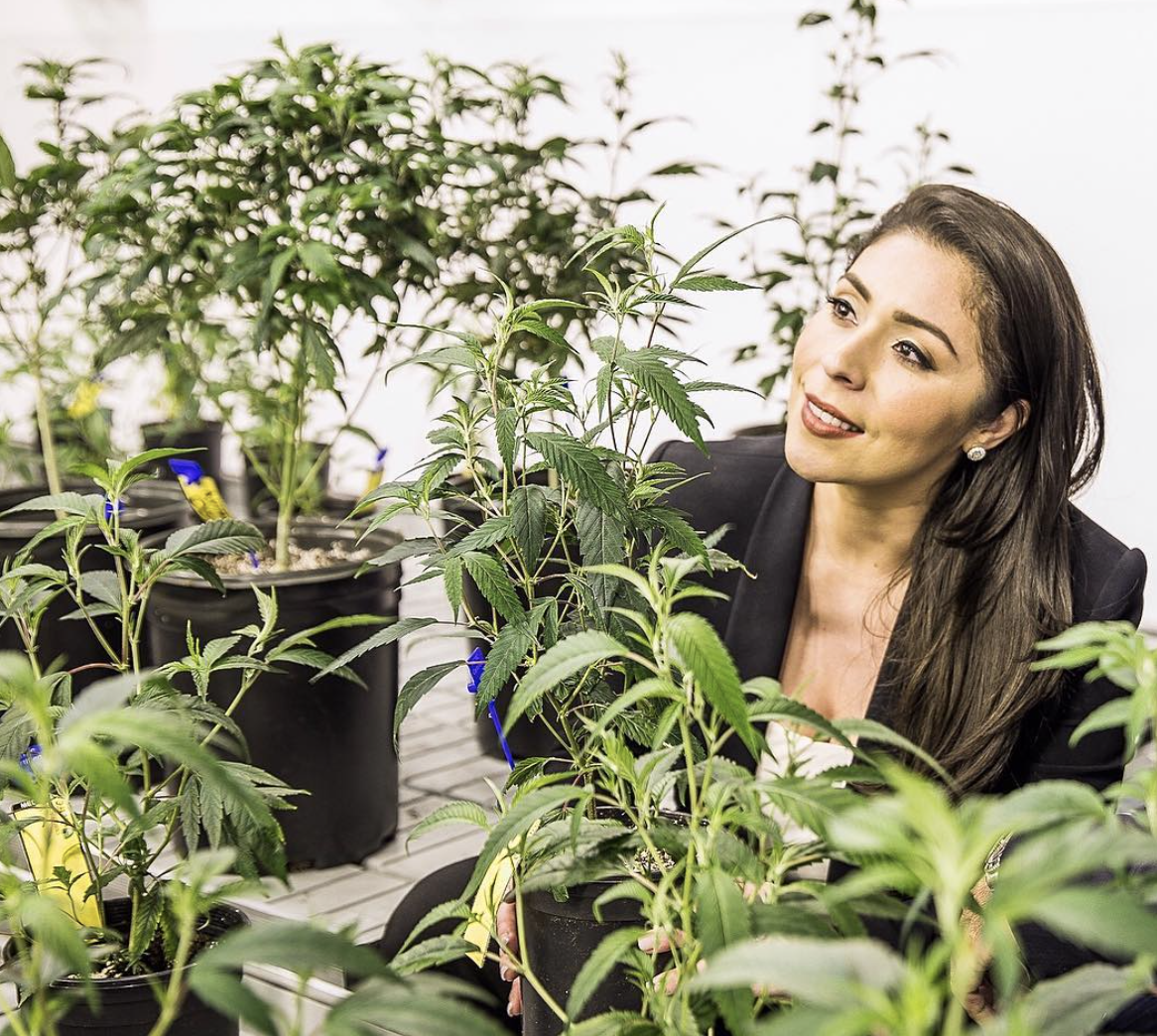 ---
Vilchis started her journey when she worked in the healthcare industry. She saw first hand, the opioid epidemic, and wanted to make a difference. Seeing how people taking pain medication would return with an addiction caught her attention. She says, "it was a big eye-opener, I tried to find an alternative, I read about marijuana, and I jumped on it, fast forward, and now I'm a genius! (she laughs) Everyone thought I was crazy." 
The industry continues to grow. Vilchis built Premium Produce from the ground up, and the company is proud to be launching her own "Queen of the Desert" cannabis brand. She's also known as the Hollyweed Queen on her social media sites with more than 86,000 followers on Instagram alone, "I say listen, the science and research is out there, we all have access to the internet, individuals need to read up. There are so many benefits for high blood pressure, inflammation, kids with epilepsy. CBD relieves the pain and helps us heal quicker post-surgery too." 
Community outreach is vital to Vilchis. She wants to educate people who think marijuana is a gateway drug, and show them the research and benefits. She wants to shed the outdated stigma surrounding cannabis and inspire young professionals to pursue their dreams in the groundbreaking industry.  
The "Hollyweed Queen" quotes in one of her latest Instagram posts, "Self-belief and hard work will always earn you success." Pricilla Vilchis is living proof of that. She says she will keep moving forward to make an impact and help as many people as she can.  
Her work isn't done yet.  
Follow Priscilla on Instagram: @hollyweedqueen
---