In the realm of luxury real estate, Sean Palmieri has made quite a name for himself.
His inspiring path has taken him from the vibrant shores of Miami to the most glamorous neighborhoods of Los Angeles and beyond. Along the way, he has become a sought-after expert in marketing and sales, working with some of the most prestigious names in the industry.
Palmieri's story begins in West Palm Beach, Florida, where he spent his formative years. After high school, Palmieri made his way to Gainesville, where he pursued a degree in Advertising at the University of Florida. It was during this time that his interest in real estate began to crystallize.
Upon graduating, Palmieri dove headfirst into the world of real estate, joining the prestigious One Sotheby's International Realty. It was here that he found himself running the Sales and Operations of Zaha Hadid's iconic One Thousand Museum, a stunning architectural masterpiece. The allure of One Thousand Museum captured Palmieri's imagination, and he eagerly embraced the opportunity to be part of such a groundbreaking project. The first and last residential skyscraper designed by Zaha Hadid, One Thousand Museum is a living piece of art with units starting at $6 million, boasting a $50 million penthouse. As part of the Sotheby's Development Division, Palmieri managed daily operations, conducted site tours, and oversaw marketing efforts.
During his time with One Thousand Museum, Palmieri aided in planning several high-profile events. One of the more notable events he organized was a luncheon for Haute Living, which was hosted by Jada Pinkett Smith. These experiences allowed Palmieri to witness the day-to-day processes of running a high-profile development and solidified his belief that he had found his dream job straight out of college.
"I'm so grateful for my time in South Florida," says Palmieri. "Working with One Sotheby's helped me learn the ins and outs of luxury real estate and allowed me to network and connect with top-tier clientele. It was the perfect way to kickstart my career."
Although Palmieri initially had no plans of leaving Miami, life often has a way of leading us to unexpected places. A visit to San Diego to see family opened his eyes to the beauty and allure of the Southern California lifestyle. It was his first time experiencing that region of So-Cal, and he immediately fell in love with it. This newfound appreciation prompted him to explore different branches of Sotheby's in California.
"I remember being so upset that I had to get on a plane and leave California," Palmieri laughs. "It was the first time I ever dreaded the thought of going back to Florida."
Palmieri's talent and dedication caught the attention of the Head of Marketing at Pacific Sotheby's, leading to a life-changing opportunity. Upon recruitment, he made the bold decision to move to San Diego and serve as the Director of Marketing for San Diego's #1 Team.
---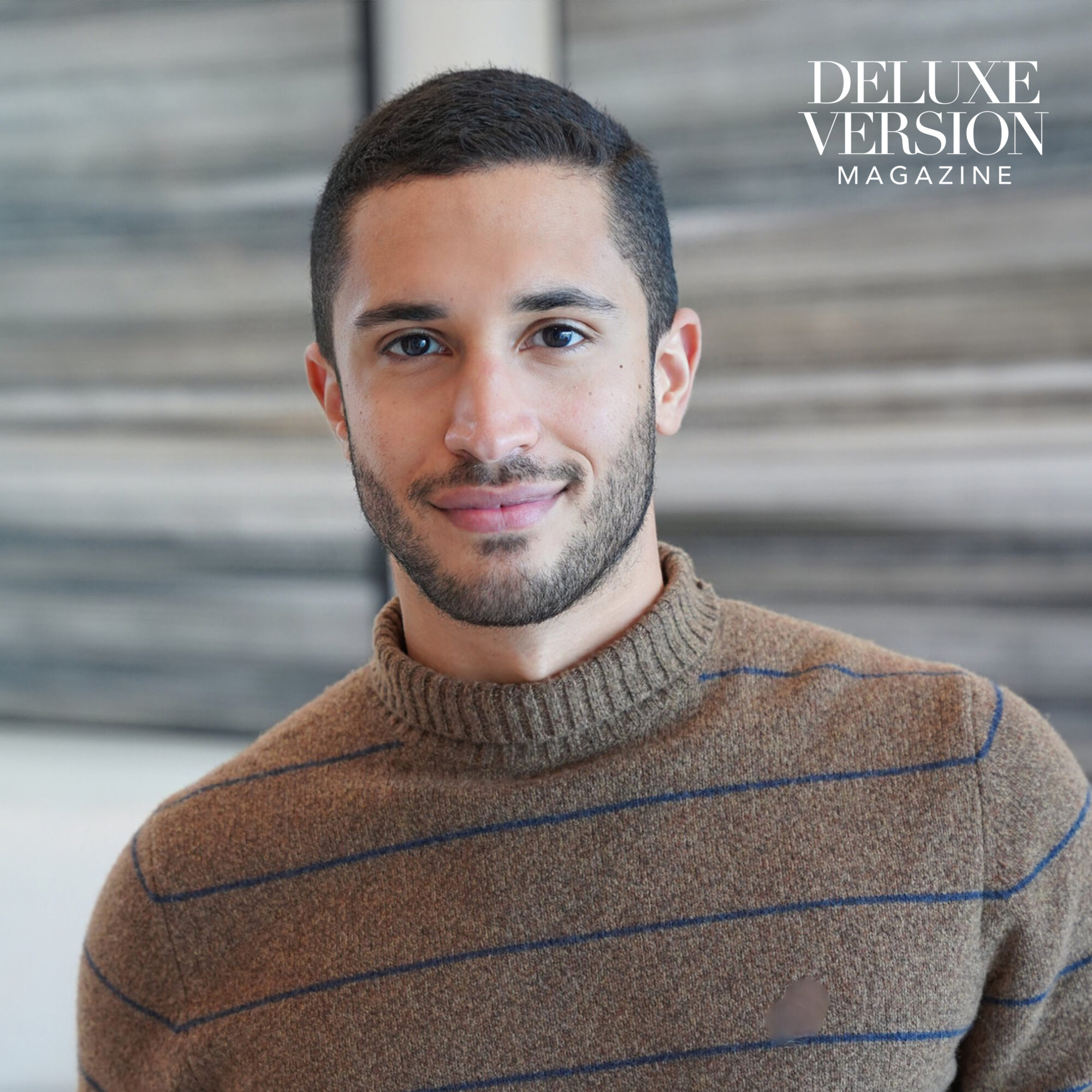 ---
Palmieri's achievements did not go unnoticed, and in two years he received another enticing offer from Beverly Hills. He would join Coldwell Banker's Global Luxury Division, spearheading the Luxury Marketing department to work with the top 1% of agents, including Joyce Rey and Jade Mills, the agents notable for their historic sales of homes such as the Chartwell Estate and the Playboy Mansion, to name a few.
Palmieri's mastery of marketing made him the go-to expert for strategic placement and branding for over 25 of the top teams in Los Angeles County. He handled the top budget at Coldwell Banker for two years, elevating their marketing efforts to new heights.
While becoming instrumental in running the marketing for LA's top teams, Palmieri gained a well-renowned reputation in the process. His involvement with the top tier groups also brought him into notice with the producers of the reality series "Selling the OC."
"I received an unexpected DM from a Casting Director one night," says Palmieri. "I was super skeptical at first, so I did my research and looked up the production company and saw that it was owned by the same Executive Producer of iconic reality shows such as 'The Hills', 'Laguna Beach' and of course, 'Selling Sunset'. That's when I realized it was legit!'"
Palmieri would eventually join the Oppenheim Group, a boutique brokerage unlike anything he had experienced before.
---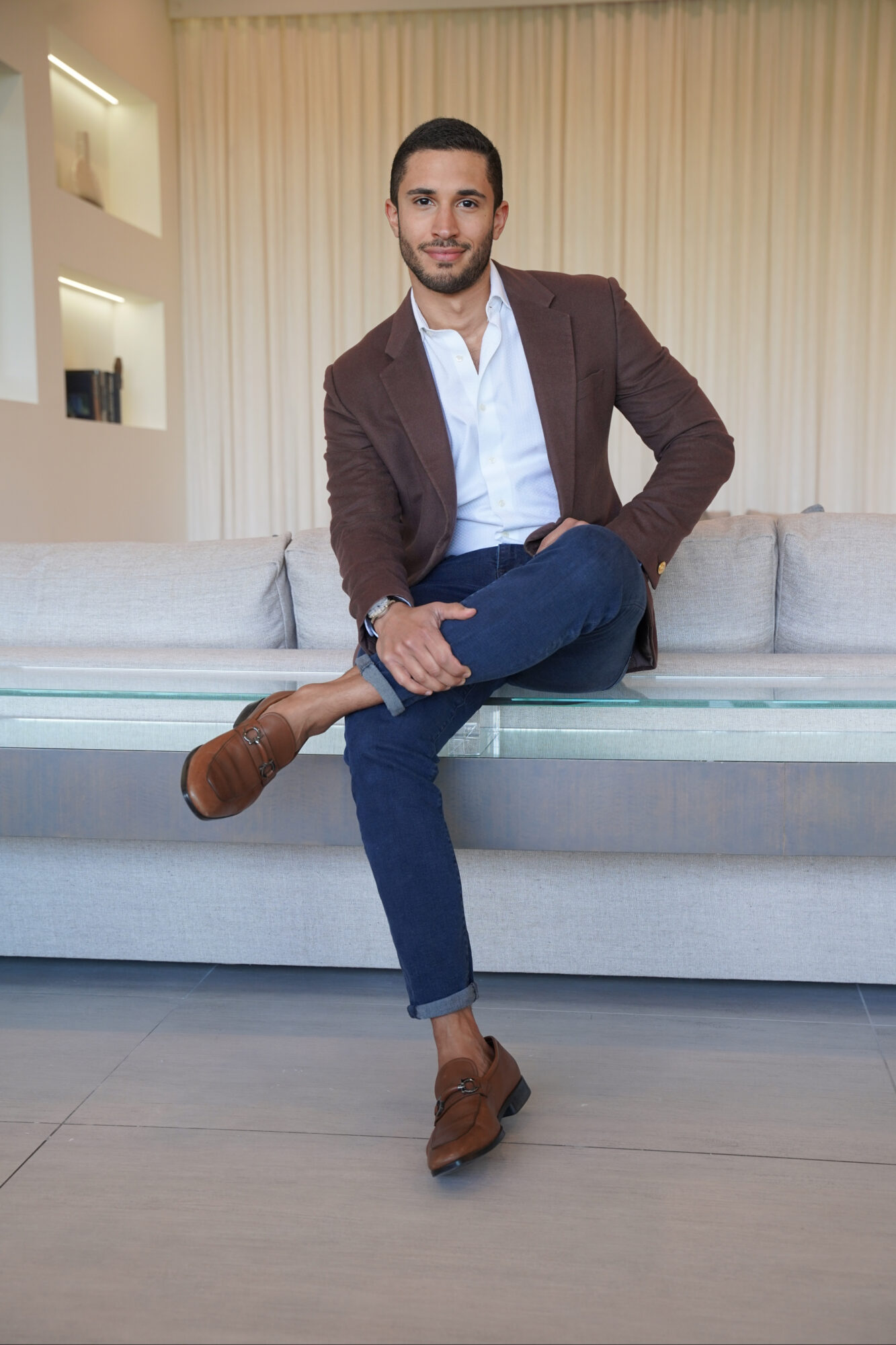 ---
Reality TV was a stark departure from Palmieri's typically private nature. While he struggled initially with the constant presence of cameras, he gradually grew more comfortable, allowing his true personality to shine through. Drawing from his brief background in improv and a few film courses he took in college, Palmieri found his groove and embraced the unique challenges of on-screen life.
"Having twenty people in a room filming you while you're working with clients can be stressful," he says. "But sometimes you forget the cameras are even there. That's when the magic happens."
As he continues his work in real estate, Palmieri has witnessed the ongoing expansion of the Oppenheim Group, with new offices opening in San Diego, Cabo San Lucas, and Los Angeles. These developments have further solidified the Oppenheim Group's position as a powerhouse in the luxury real estate market, and Palmieri's role in marketing and working with top agents has allowed him to build an extensive network within the industry.
When he's not working – on or off set – Palmieri finds time for solace and enjoyment in nature. A beach bum at heart, he adores exploring private and remote beaches and embracing the serenity of the ocean. Palmieri has a deep appreciation for spirituality, often seeking moments of tranquility and connection through meditation.
For fun, Palmieri finds joy in hosting and attending dinner parties, relishing the opportunity to cook and share good food with friends. His love for wine extends to his fondness for vineyards, Belle Glos being his favorite pinot noir to pair with a delicious steak. A comedy enthusiast at heart, Palmieri enjoys watching live standup, and cites Joan Rivers as his favorite comedic genius.
As Sean Palmieri's journey continues to unfold, we eagerly anticipate the upcoming season of "Selling the OC," where we will witness his expertise, charisma, and personal growth.
---
Follow him on IG @sean.palmieri
---