In the realm of luxury handbags, few are as well-versed as Jamie Manzuik. Her passion, determination, and commitment to making elegance accessible to everyone has made her a leader in the Resale Revolution.
Growing up in Monterey County, California, Manzuik was inspired by the elegance and poise of her grandmother from a young age.
"Always adorned in the finest attire, her ensemble was a masterpiece from head to toe – clothing, shoes, and her impeccably matched handbag," she recalls. "Growing up, I inherited her penchant for luxury, always aspiring to own at least one exquisite item."
Years later, as a college student, Manzuik got her first taste of the luxury world when she received a Christian Dior handbag as a gift from her sister. That moment marked the beginning of a lifelong obsession with handbags.
---
---

"I couldn't revert to non-branded bags anymore," recalls Manzuik. "The allure of luxury had captivated me."
Over the next several years, Manzuik would amass a large collection of high-end handbags. She would eventually discover S2C, founded by sisters Monica Tapia Mularski and Ericka Schrieber, while attending a live shopping event.
"It wasn't just a storefront," says Manzuik. "It was a virtual realm where enthusiasts could interact, discuss, and evaluate items up close. Watching Monica and Ericka was like shopping with friends that you could trust."
While the luxury market isn't always forgiving, with soaring prices putting some items out of reach, Manzuik's business model changes that narrative. She firmly believes that second-hand luxury isn't just about being nice to your wallet; it's also about recycling, supporting sustainability, and avoiding the often unethical origins of fake bags.
"Why buy second-hand?" she asks. "Easy. You're saving money, you're helping someone clean their closet, you're helping the Earth, and you're not supporting forced labor."

---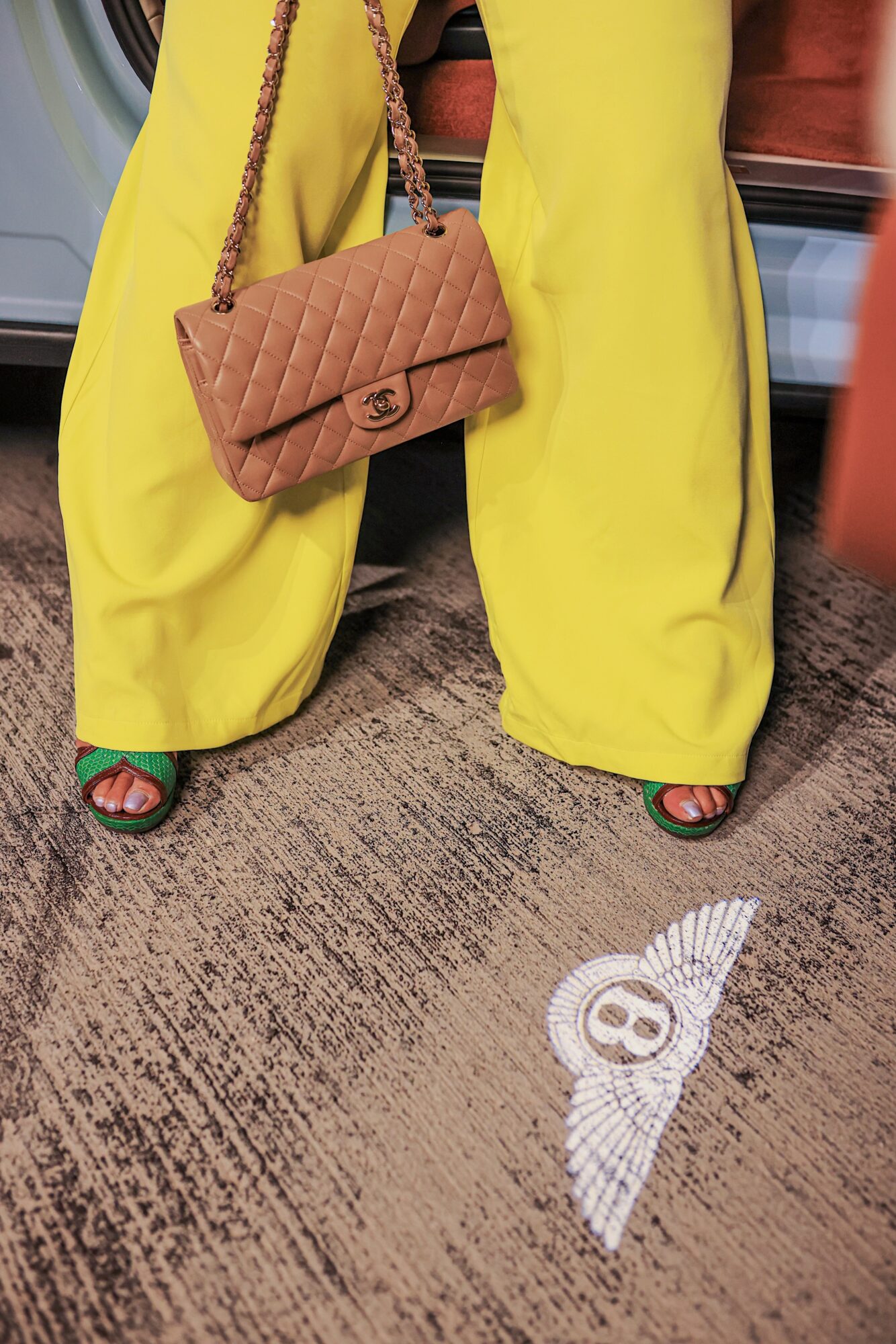 ---
Another of Manzuik's passions is fitness and wellness. During the COVID lockdown, after suffering through a decade of relentless back pain, she would experience a terrifying episode of immobility, rendering her unable to walk. An MRI would reveal a need for immediate spinal surgery, so amidst the pandemic's uncertainty, she embarked on a solitary battle, navigating recovery without visitors and relying on a walker. Manzuik would persevere through two surgeries – resulting in an intricate network of screws, rods, and plates – and emerge stronger than ever. One year after recovery she would enter a WBFF fitness competition and rank among the world's top 17 competitors in her division.
"My fitness journey, from learning how to walk again to peak physique, is a source of personal inspiration and pride," she says. "It taught me that resilience is the key to success."

---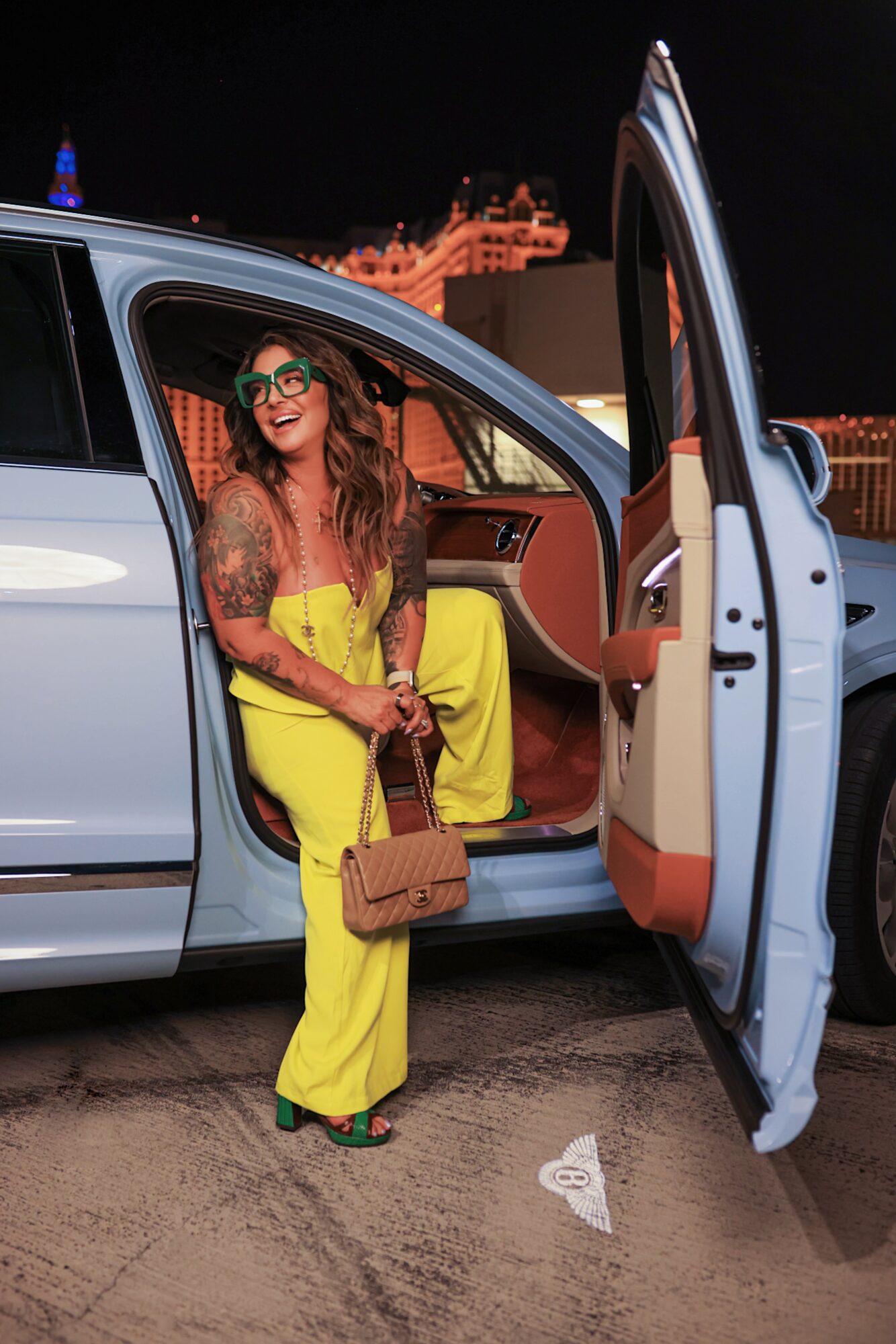 ---
Manzuik's resilience has helped her in the fashion world as well, building Season 2 Consign Las Vegas into the top local source for second-hand luxury handbags. We asked her what she enjoys most about her new project, and what she would consider her favorite high-end handbag.
"My favorite part  about what I do is having the ability to sell someone a beautiful piece at an incredible discount, especially when it's their first luxury handbag," she replies. "As for my personal favorite – I'd have to go with the Chanel classic double flap medium with silver tone hardware."
Jamie Manzuik holds strongly to the belief that luxury isn't just for the elite – it's for everyone who dares to dream and desire. If you're looking to acquire an exquisite luxury handbag for a fraction of the cost, look no further than Season 2 Consign Las Vegas.
IG: season2consign_vegas
---