In the fast-paced world of luxury travel, one company stands out among the rest, redefining the private jet experience with unparalleled comfort, convenience, and personalized service. Set Jet, led by visionary CEO and co-founder Tom Smith, has become synonymous with luxury air travel, offering a membership-based model that grants its esteemed clientele the ultimate privilege: the freedom to fly with grace, style, and ease.
---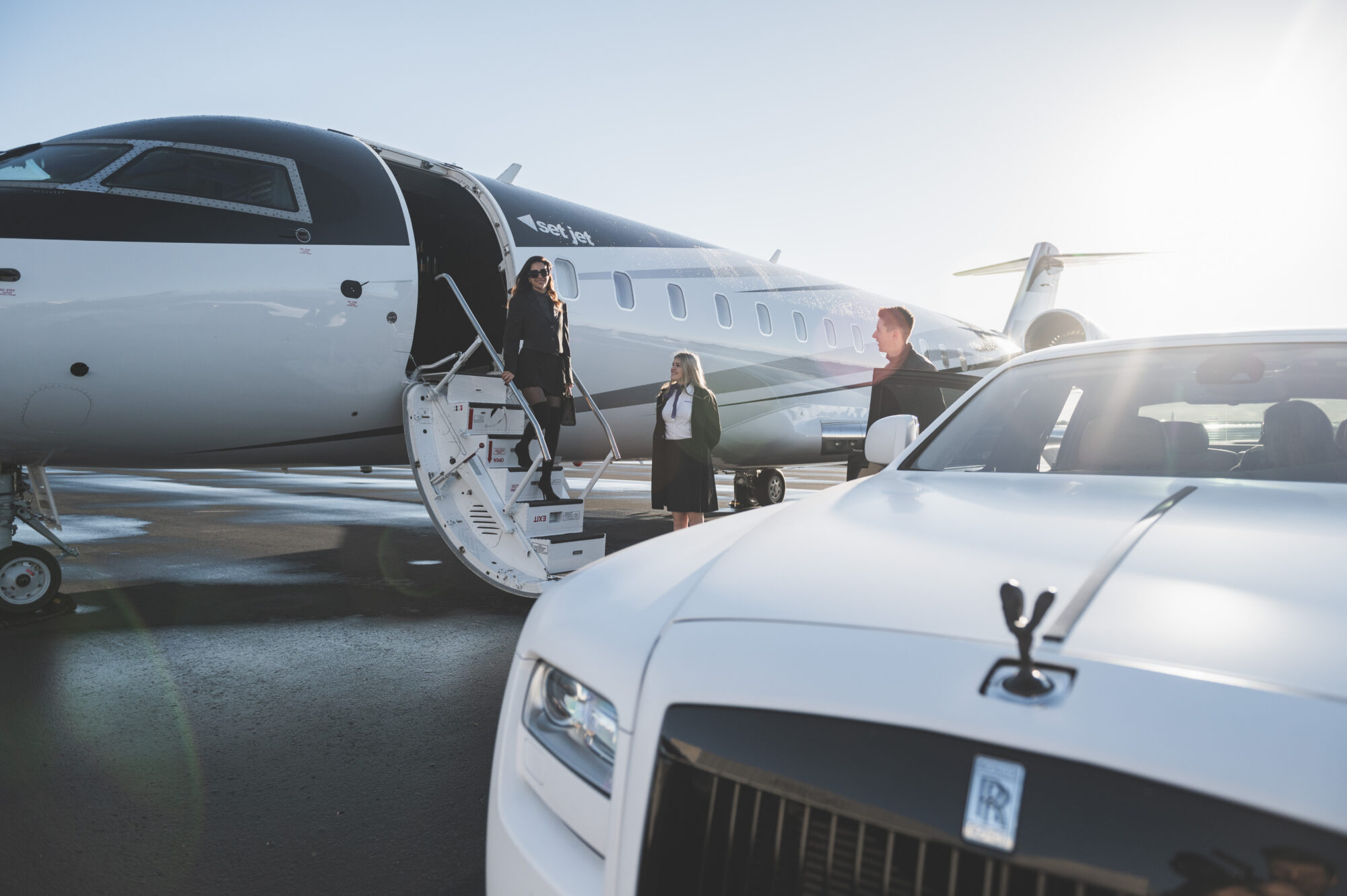 ---
From the moment you step foot at the airport, the magic of Set Jet begins. Gone are the chaotic scenes of crowded terminals and lengthy security checks. Instead, you are welcomed by a warm and friendly cabin hostess who attends to your every need. Your bags are effortlessly handled, your car valeted, and without any fuss, you make your way straight to the awaiting jet. The stresses and worries of commercial air travel are left far behind as you prepare to embark on a journey unlike any other.
Set Jet takes pride in providing an intimate and exclusive flying experience.
"Unlike commercial airlines that squeeze dozens of passengers into tight spaces, Set Jet ensures no more than 15 passengers are on board, guaranteeing an atmosphere of tranquility and privacy. If you wish to network and connect with fellow passengers or unwind in peace, the choice is yours," Smith says. 
As you settle into the plush, spacious seats, you are treated to a carefully curated menu of cocktails, drinks, and delectable snacks. From fine wines to refreshing beverages, Set Jet ensures that each sip and bite elevates your journey to new heights.
---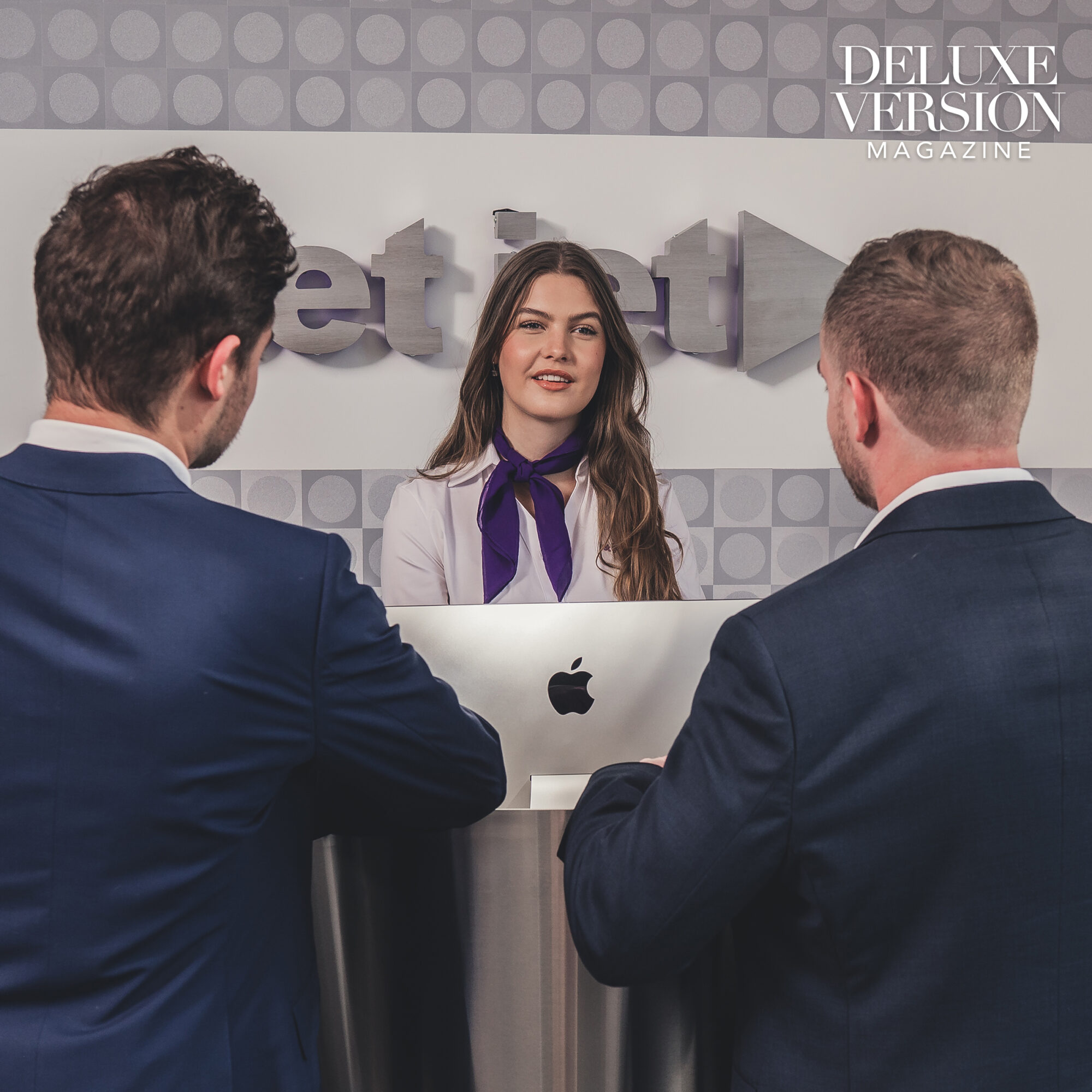 ---
One of the key differentiators of Set Jet is its impressive range of destinations. From the picturesque shores of Cabo San Lucas to the vibrant cities of San Diego, Los Angeles, Scottsdale, Aspen, Salt Lake City, and Las Vegas, Set Jet offers its members the opportunity to explore a myriad of international and domestic destinations with ease. Travel becomes an adventure to be savored, as the journey itself becomes an integral part of the experience.
Set Jet's philosophy revolves around simplicity and transparency. Unlike traditional private jet companies that burden their customers with long-term contracts and hidden fees, Set Jet offers a refreshing alternative. With a straightforward monthly subscription, members gain access to the epitome of convenience, comfort, and luxury that flying private has to offer.
---
---
At Set Jet, passion extends beyond luxury travel; the company takes pride in being big animal lovers. Say goodbye to the heartache of leaving your furry companions behind. With Set Jet, your pets of all shapes and sizes are welcomed on board to share the journey by your side. No more worries about finding a reliable pet sitter or settling for a kennel; Set Jet ensures that your pets receive the same first-class treatment as you do.
As the aviation industry evolves, Set Jet remains at the forefront, continuously redefining the private jet experience. Under the visionary leadership of CEO Tom Smith, Set Jet has created a haven for those who seek luxury and exclusivity without the burden of complexities. From the moment you step on board to the second you land, Set Jet ensures that every second of your journey is an experience to be cherished. So, for those who refuse to compromise on their travel expectations, Set Jet is more than a private jet company; it is an emblem of opulence, convenience, and personalized service, setting a new standard for luxury air travel in a class of its own. An unforgettable adventure begins aboard Set Jet, where every flight is in the lap of luxury.
---
For more information visit setjet.com
---

---