Latest News
Steve Dimopoulos: Millions Recovered Monthly
Dimopoulos attributes his success to producing results plain and simple. The firm recovers millions monthly on behalf of its clients.
Attorney Dimopoulos began his career as a corporate lawyer in his home state of Michigan. Even before going into practice, Dimopoulos showed considerable legal promise. He scored in the top one percent nationally on the multistate bar exam, and he would go on to obtain licenses to practice in three states.
Dimopoulos moved to Las Vegas in April of 2012 and founded Dimopoulos Law Firm three years later in May of 2015. His niche personal injury practice focuses primarily on car accidents. In the beginning, the staff comprised only Dimopoulos and one assistant. Less than five years later the firm has exploded and has become a legal-all-star-team, nearly fifty people strong. "Our team includes three former insurance defense lawyers, we are licensed in six states and we speak seven languages fluently" Dimopoulos is proud to add.
Despite the flashy billboards, most new clientele comes to the firm via referral by existing clients. Dimopoulos attributes his success in producing results plain and simple. The firm recovers millions monthly on behalf of its clients. Passionate about outside-the-box-thinking, Dimopoulos admits few things are more gratifying than recovering for a client when other attorneys didn't see an angle. "I don't mean to be cliché but changing people's lives for the better and seeing the looks on their faces when we do it are some of my favorite things about my job." On the topic of helping people, St. Jude's Research Hospital and the Injured Police Officers' Fund are some of Dimopoulos' favorite charities.
---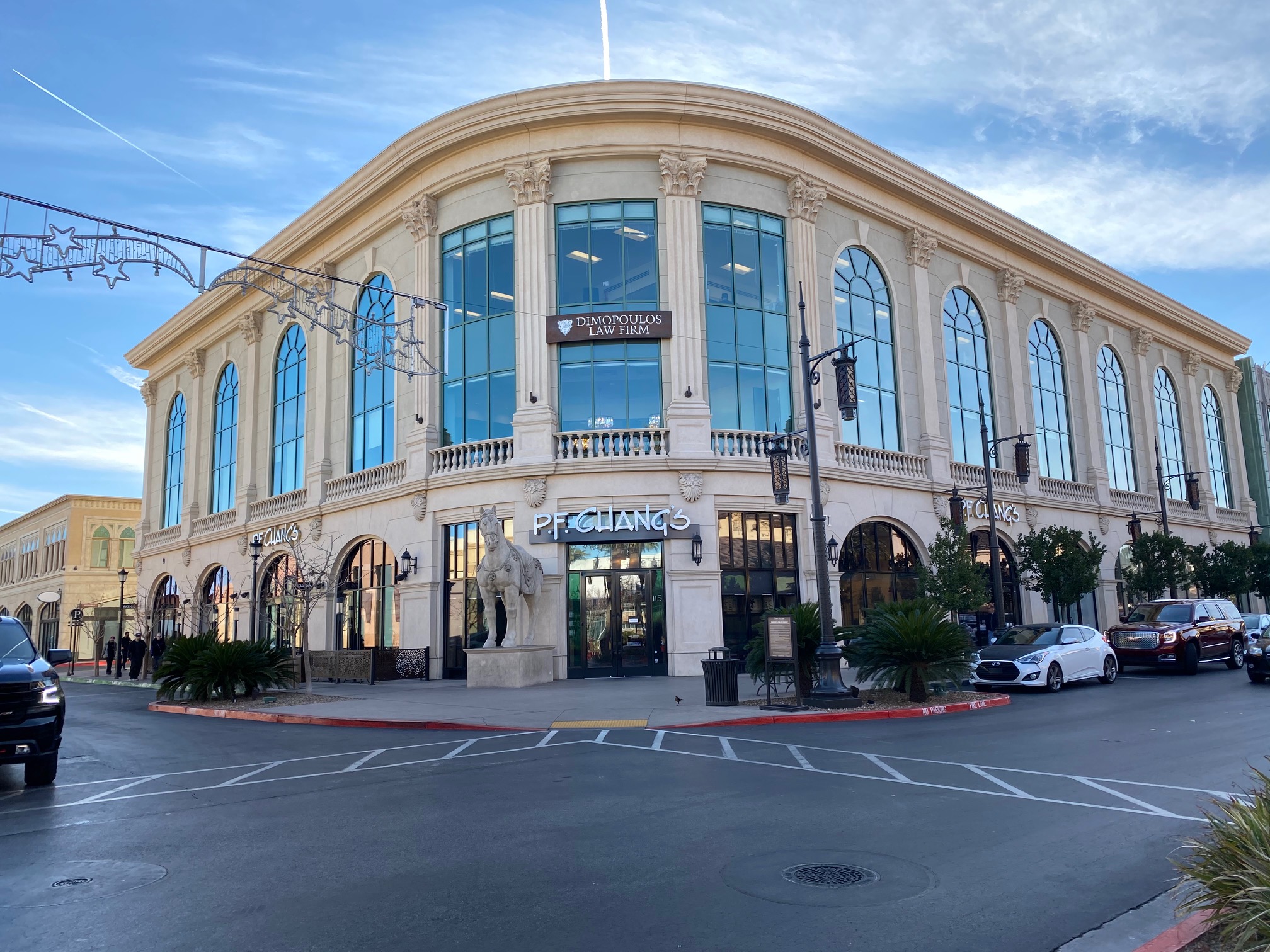 ---
What's the latest at Dimopoulos Law? Be sure to check out their new 13,000 square foot Town Square location. Their over-the-top office boasts amenities such as a private fitness center and mock courtroom and the firm "breakroom" is more akin to a luxurious private dining room you'd expect to find on the Las Vegas strip.
---
www.stevedimopoulos.com
---