Shunock has made his Mark with The Space.
P.T. Barnum once said, "No one ever made a difference by being like everyone else."  
Well, that could easily apply to Sin City's own resident showman Mark Shunock. When it comes to entertaining large crowds—for a cause—there's no business like Shunock business. This one-time, self-described "Broadway nerd" has never met a microphone he couldn't master. Whether it's announcing at T-Mobile arena for the Vegas Golden Knights; hosting in the ring at Top Rank Boxing; or hyping the crowd on Allegiant field for the Raiders, Mark's song-and-dance card is now full.
---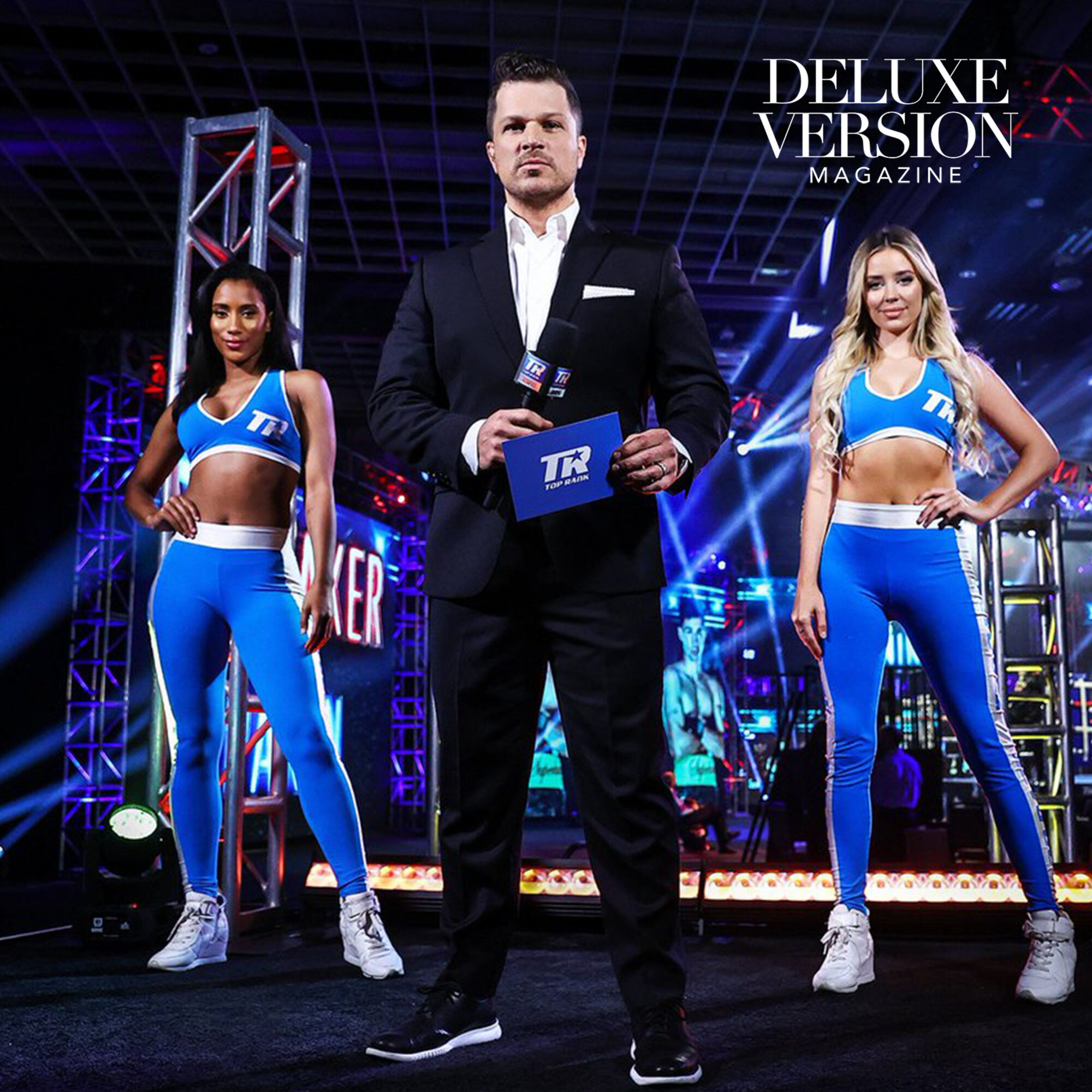 ---
"It's definitely a balancing act," Mark says. "I wear a lot of hats."
That's an understatement. But the actor-turned-sports host says he plans to leverage these high-profile platforms to serve a higher purpose: his proudest role yet as the patron saint for local nonprofits.
"Vegas is red carpet happy, so we'll throw out the red carpet for the opening of Applebee's in Summerlin," jokes Mark. "Early on, I was like there's gotta be a better way to give back to the community other than just showing up and getting a picture taken."
So, eight years ago, while starring as Lonny in a successful run of the Broadway hit "Rock of Ages" at the Venetian, Mark created "Monday's Dark" (when Broadway takes a night off), a bi-monthly "premiere variety show for a cause" at The Space, a 3000-square-foot community-driven, charity-based arts complex he opened off the Strip in 2017.
"It's evolved now to this really cool grassroots, well-oiled machine," says Mark. "We throw parties every other Monday where we write a check for 10 grand to a different local charity every time. We're creeping up on a million-and-a-half raised, just by charging 20 bucks."
---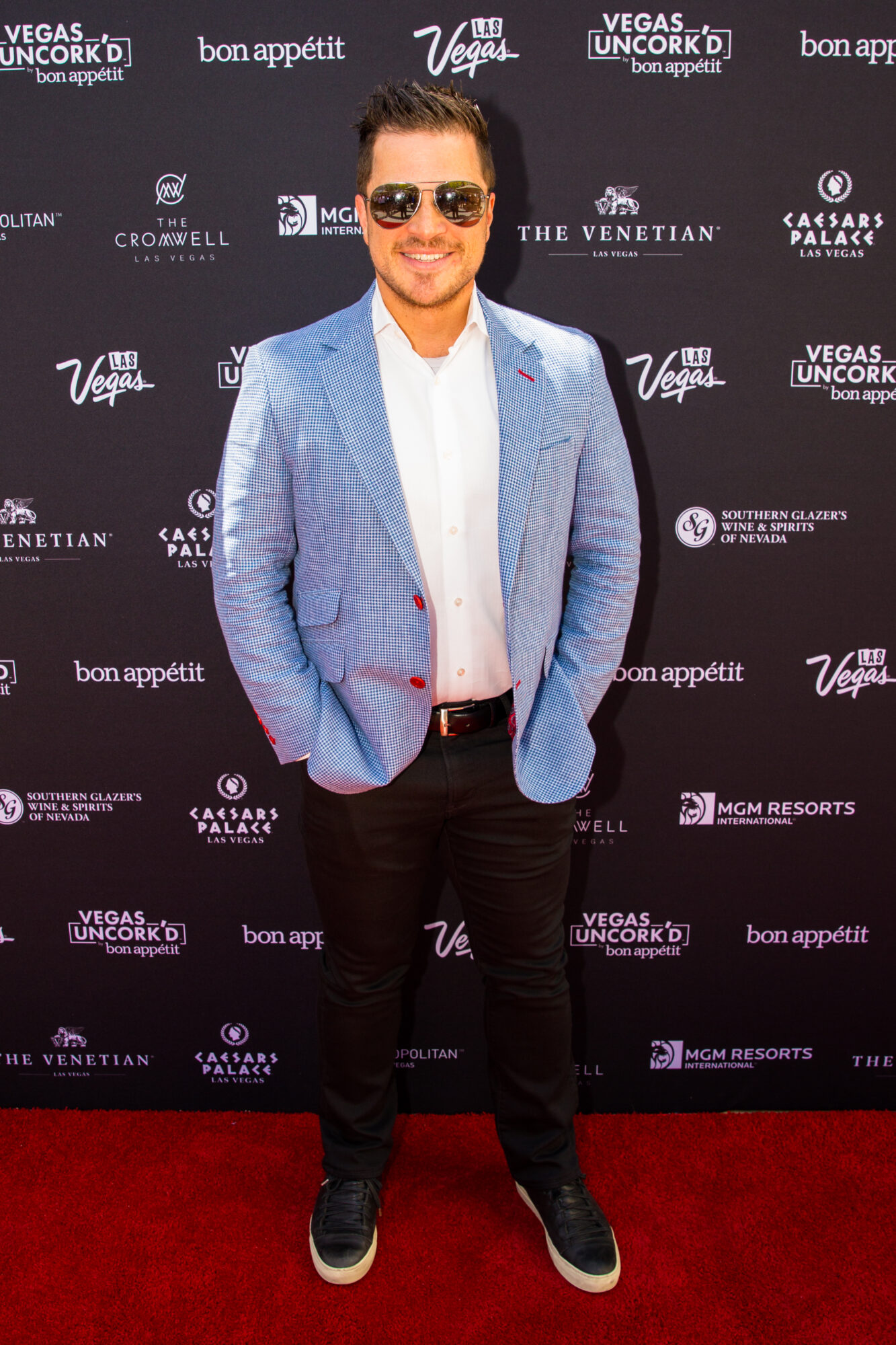 ---
Not bad for a former hockey player from Sault Ste. Marie, Canada. 
But ever since Mark went from hitting the boards on ice to the boards on Broadway, he's never left the spotlight.  After earning nods for roles in "Disney's The Lion King" and "Rock of Ages," (which moved him to Las Vegas), this crowd pleaser found a whole new audience. Nine years later, the host-with-the-most is still in Las Vegas and has no plans to drop the mics anytime soon.   
"People ask me, 'You work full time with five jobs so why do you have a community center and a nonprofit?' Because I can," says Mark. "I want to leave the planet a little bit better when I take off, and that's a testament to my parents."
Mark says his folks are the most generous people he's ever met, which might explain why he is the go-to guy for giving back. In fact, if not for his Canada-based parents wanting to watch his "Monday's Dark" via live stream, Mark says the charity show wouldn't have survived the pandemic, nor reached fans from all over the world. 
---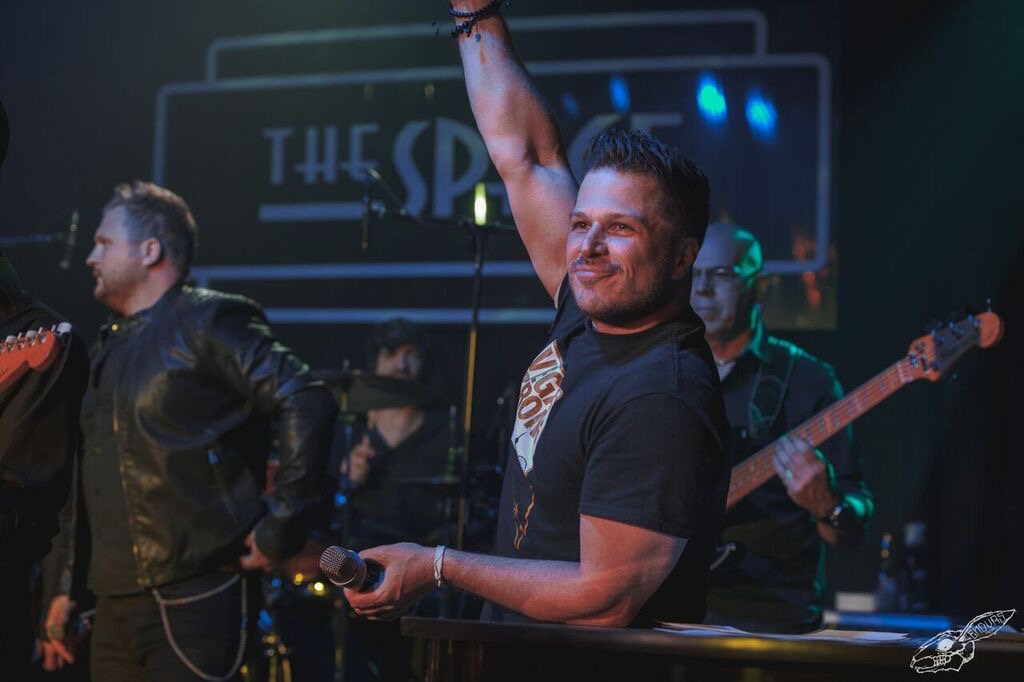 ---
"I've got regulars now who watch our live streams in Brazil, Alaska, Australia, Singapore, and Canada," says Mark. "And they get in the chat room, and they're like, 'Man, we really wish we could be with you in Vegas!'"
Mark (who now calls fellow Canadian Shania Twain a good friend) says his journey so far has been a "cool ride," but moving forward, it's all about reinventing and coming up with programs to continue supporting the community. 
"We're just getting started," boasts Mark. "And by we, I mean my brain with ideas and a dry erase board."
You can bet he will continue to use his showmanship for good. After all, the Shunock must go on!
---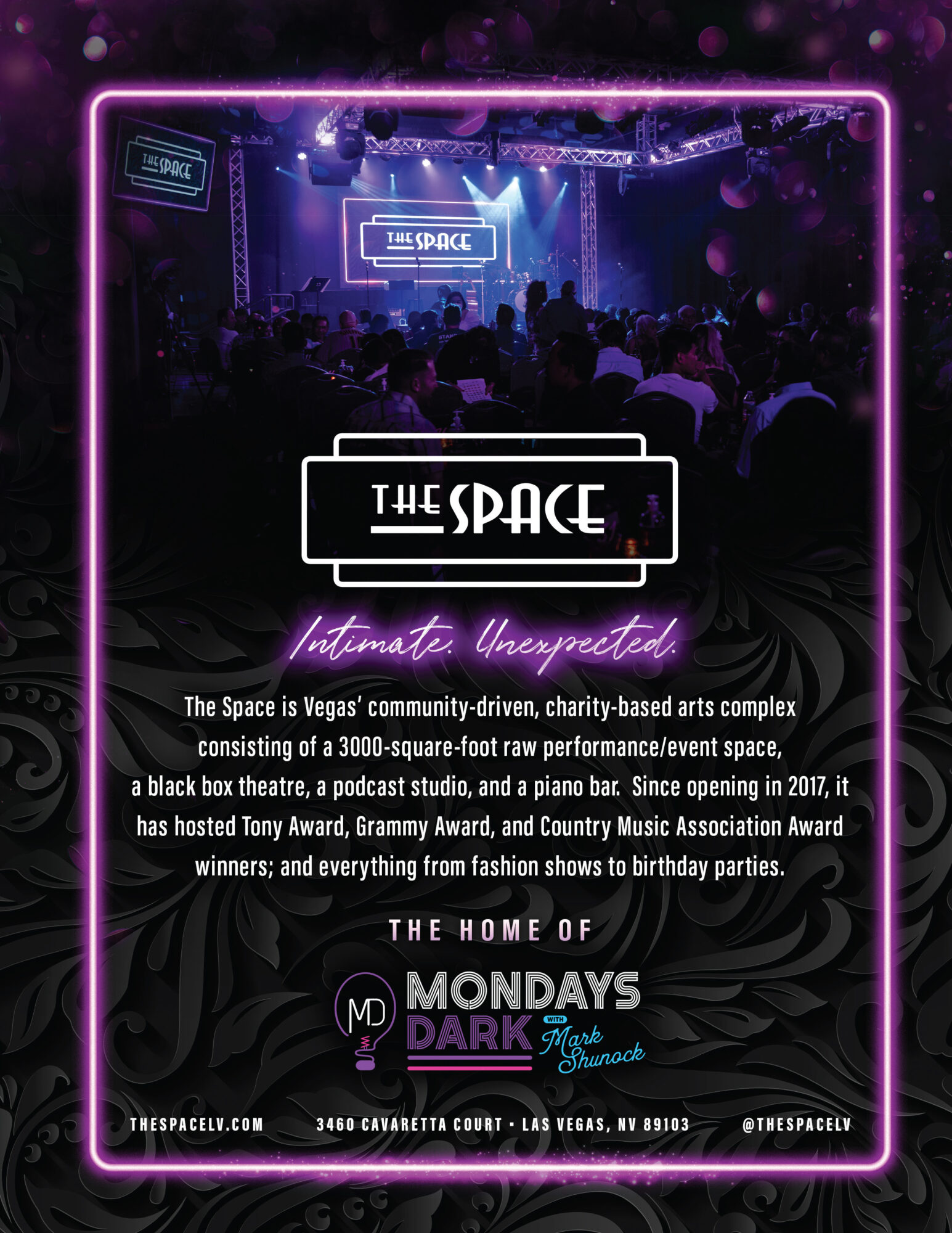 ---