What better way to break in the beautiful bar inside the brand new Ocean Prime Las Vegas than with a couple of bad boys? Well, beloved "Breaking Bad" boys, that is. 
Former co-stars-turned-best buds Bryan Cranston and Aaron Paul were on hand to serve signature handcrafted cocktails made with their own Dos Hombres Mezcal brand, while special VIPs got to savor sips of summer, and snap photos with the famous duo. Yeah, science! (Or is that, Yeah, spirits!?)
The luxurious Lounge is hands-down the perfect place to host a meet-and-greet like this. It's the first stop as you enter the 14,000-square-foot award-winning seafood and steakhouse located high above Las Vegas Boulevard and Harmon. One could say a prime location.
---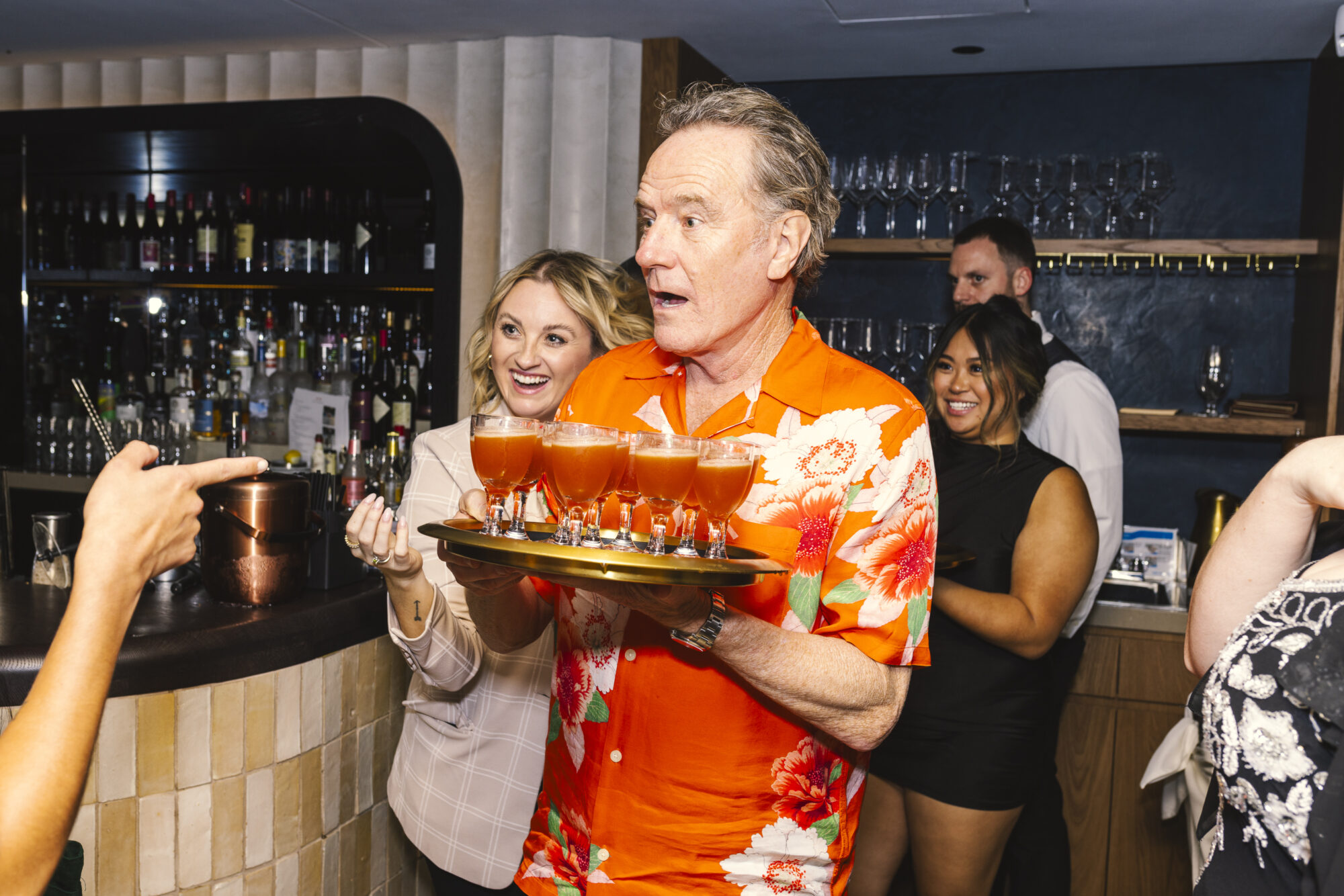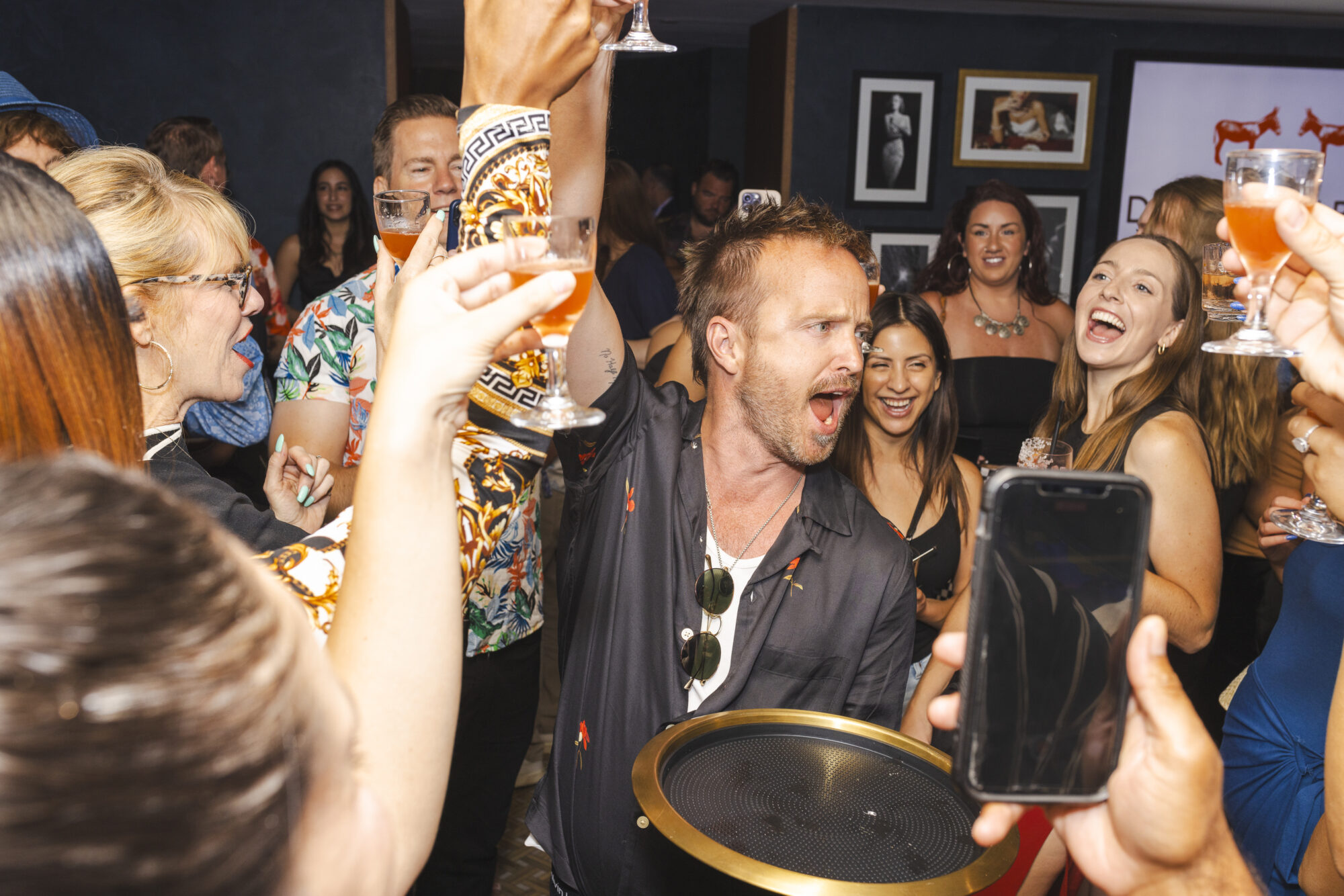 ---
This marks the 18th Ocean Prime stretching from coast to coast, thanks to Cameron Mitchell Restaurants. Each one is its own unique blend of  ambiance, ample selections, attentive "associates," and those a la carte "accessories" (aka sauces). 
There's also a lot of smoke and mirrors that make for essential viewing. Don't miss your reflection in the died-and-gone-to-heaven ladies room, and the DIY seafood towers or Berries and Bubbles cocktails, both served over dry ice. They are, well, smokin'.
---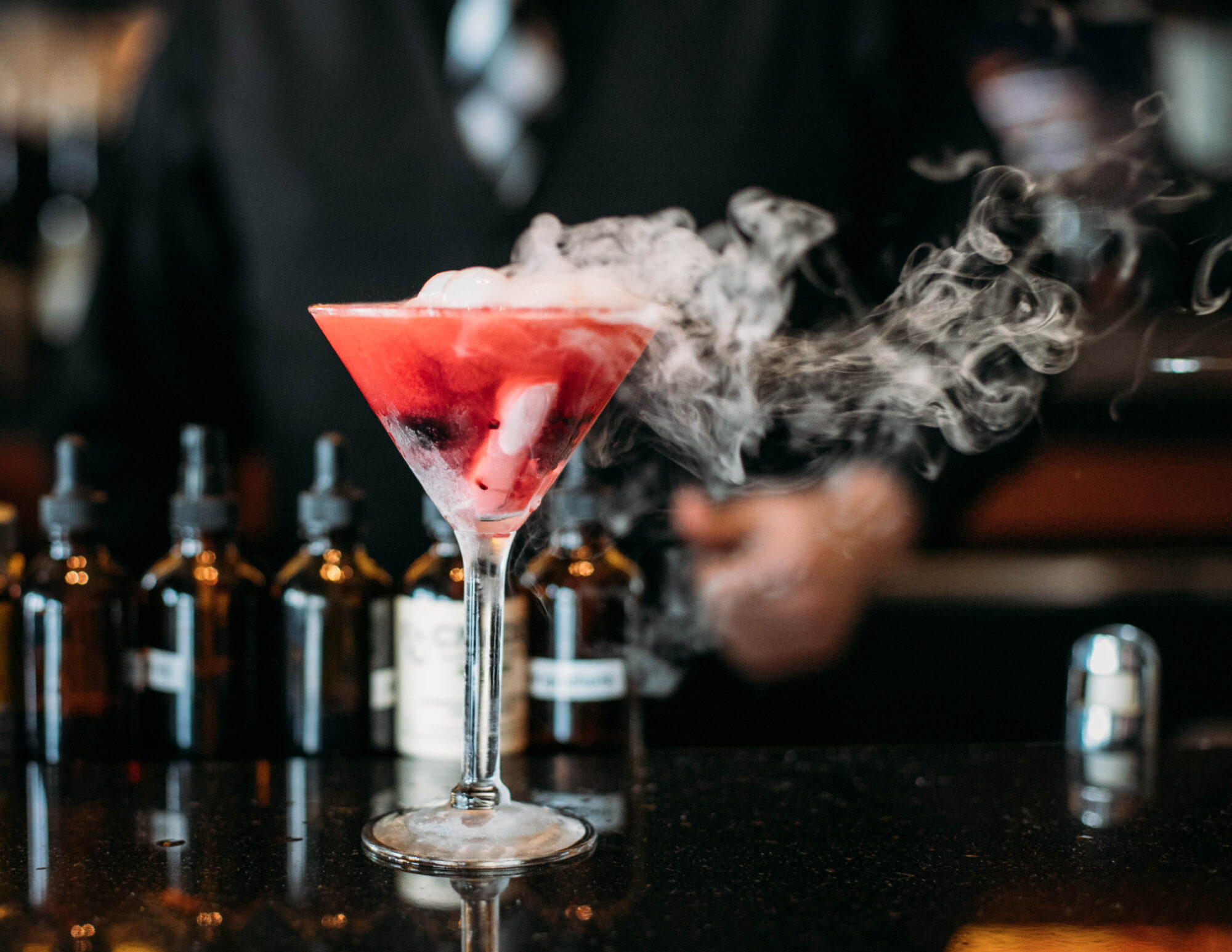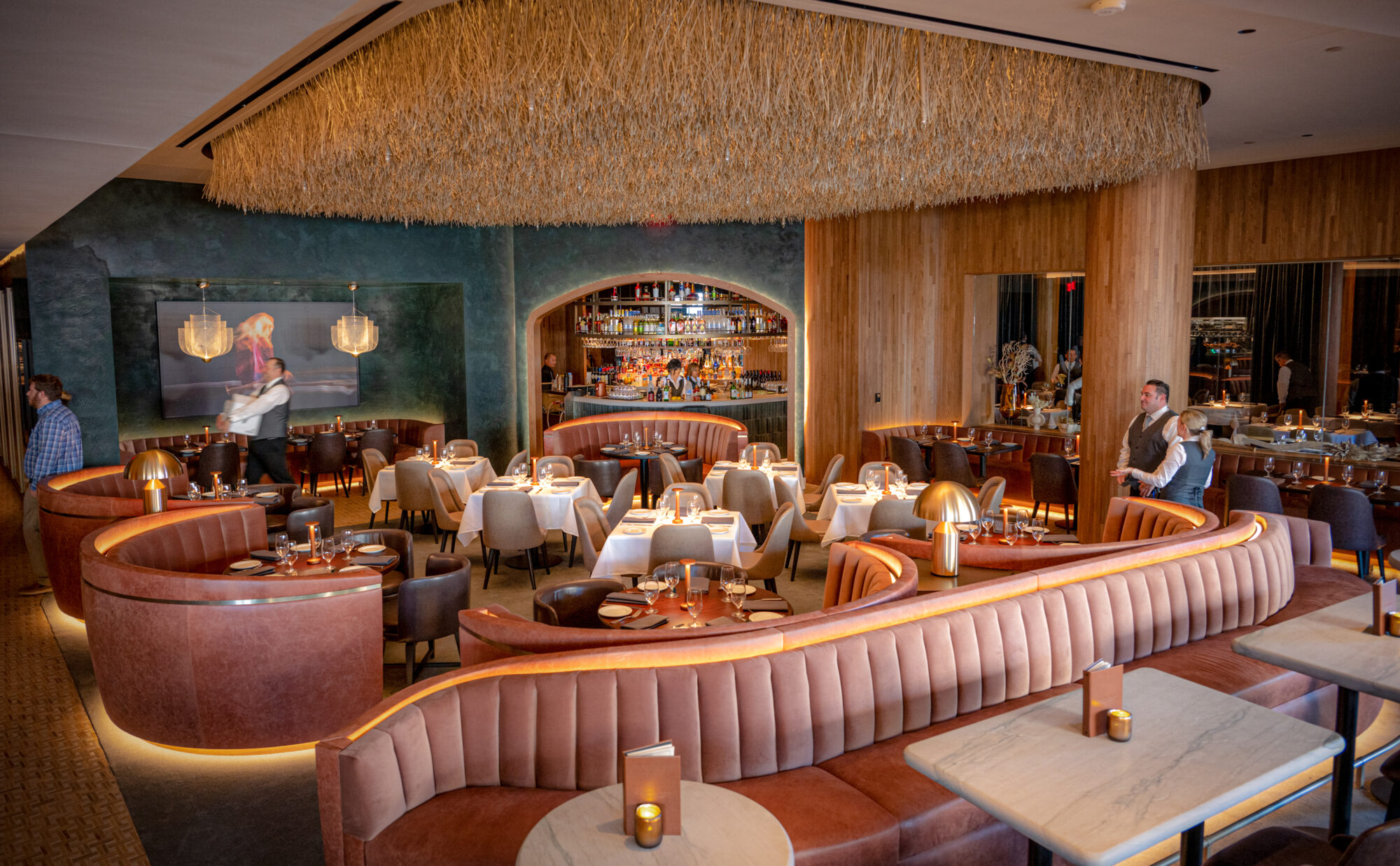 ---
But going back to that iconic location. The $20 million price tag makes this Ocean Prime the biggest and priciest property yet. The inviting 2500-square-foot surrounding terrace overlooking the Strip should more than make up for it, (Can you say Las Vegas Grand Prix?) as well as Chef Eugenio Reyes' Chilean sea bass, a fan favorite.
In addition to that spacious, Vegas-only view, there is an exclusive Sin-City-only caviar and vodka service, while the Lounge menu includes lobster, oysters 3-ways, A5 wagyu and yes, more caviar!
If you missed the chance to share a shot with Dos Hombres, no worries. The Lounge has more experiences ready to pour, including its new custom Gin Cart featuring gins of the world, and Champagne Hour every Monday through Friday.  
After all, it's good to break bad.
---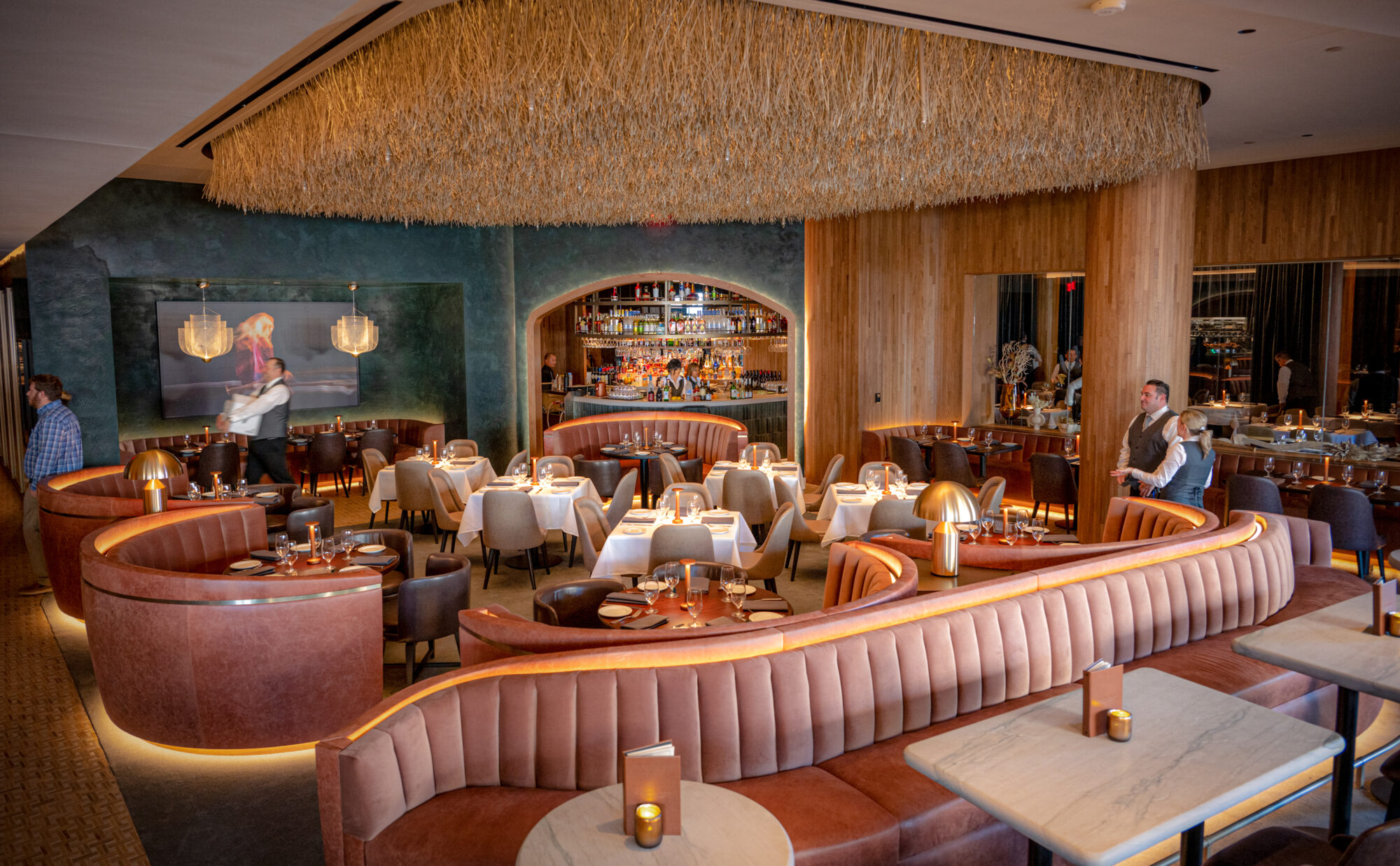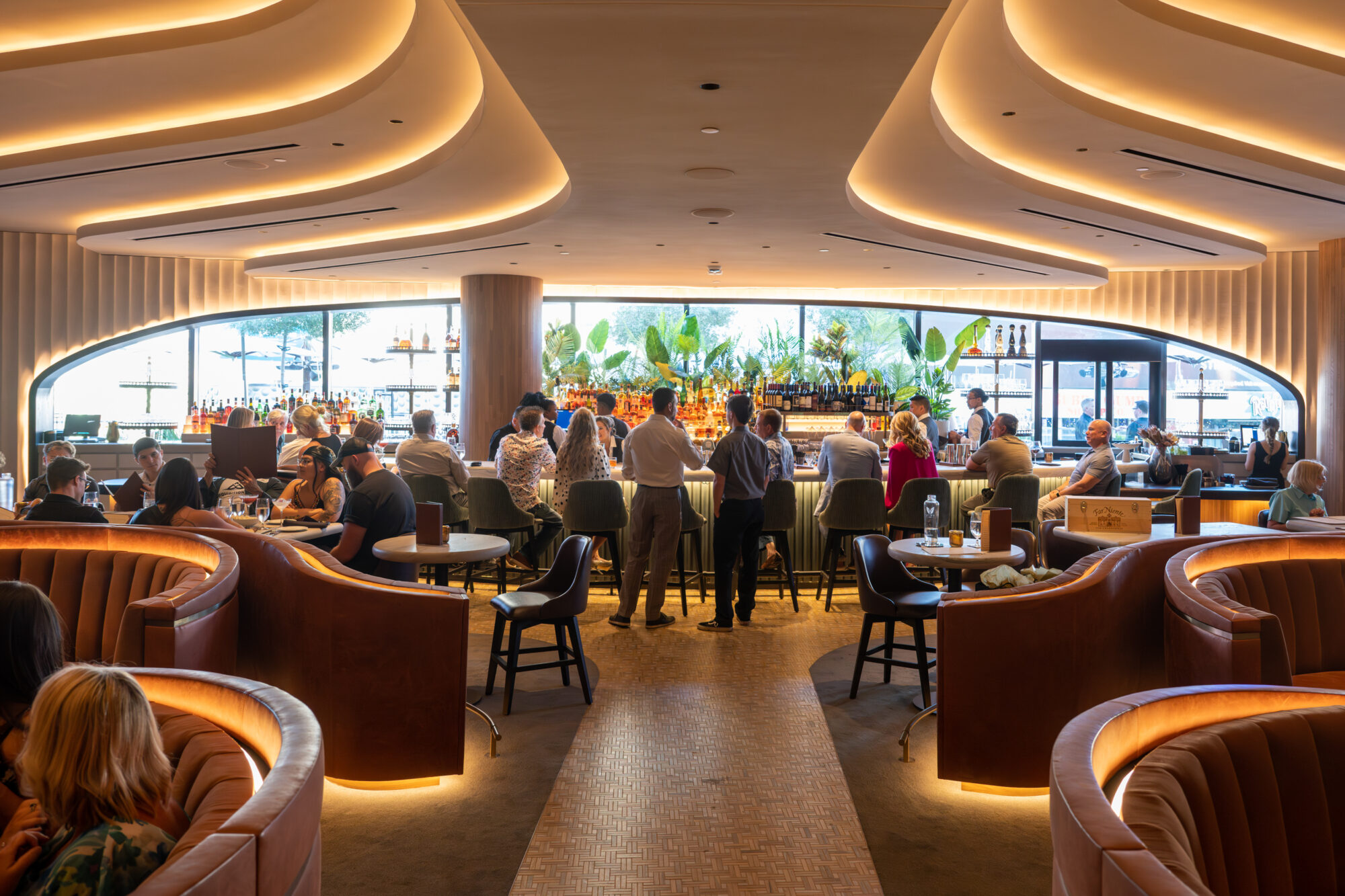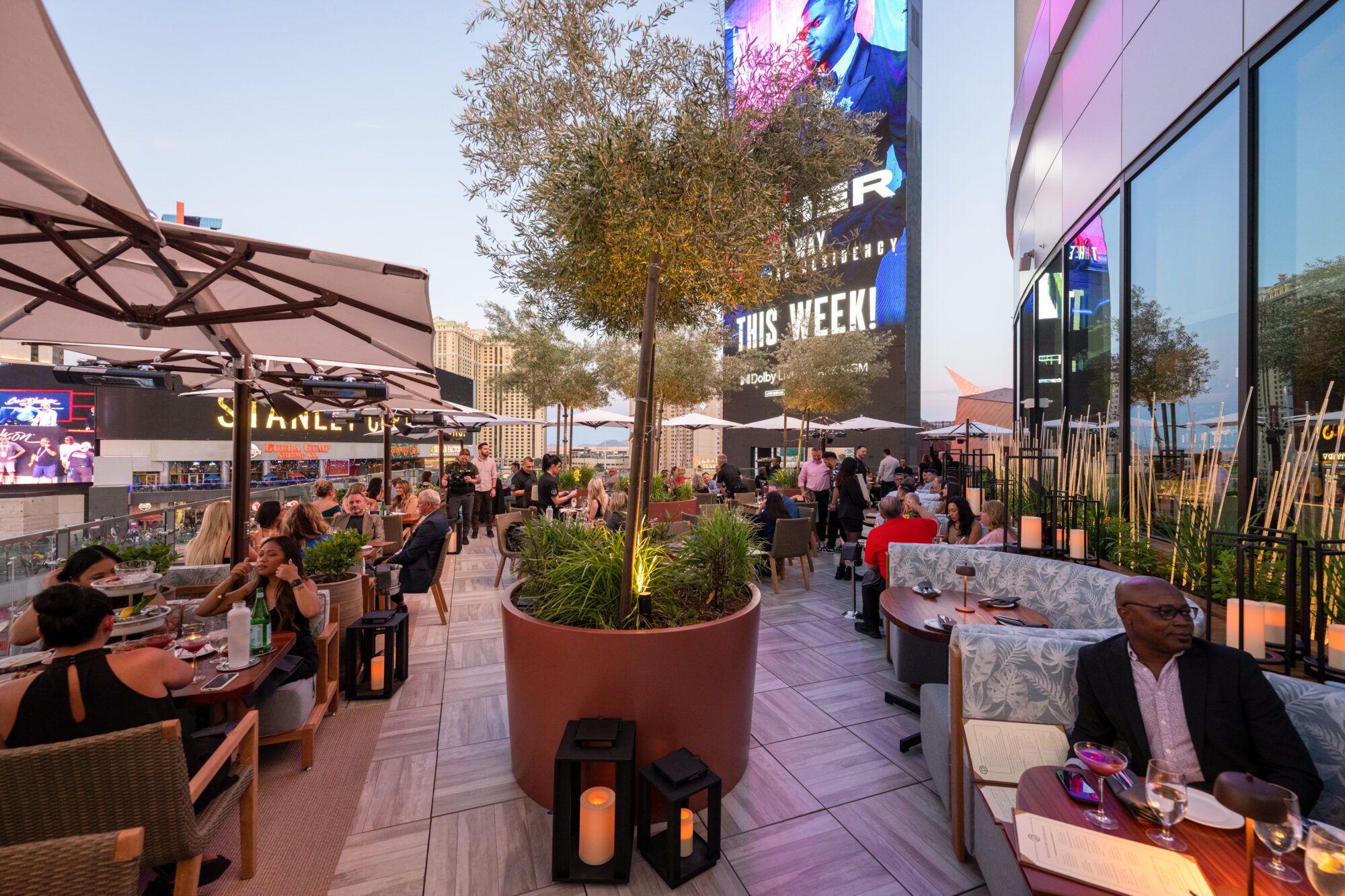 ---