Hailing from the vibrant valley of Los Angeles, California, Trevan McClure, better known by his stage name, TREVAN, is a multi-instrumentalist, singer-songwriter, and producer. His musical journey is marked by boundless creativity, tenacity, and a relentless pursuit of excellence.
The son of a musical father and an artistic mother, Trevan was destined for a life in the arts. In fact, he was born to one of his dad's songs (The Charlie Mac Experience's "Spring"), a testament to his family's innate connection to music. Growing up, Trevan soaked in the diverse soundscape of his father's compositions, imprinting a rhythm-first approach to his musical language, which he would later blend seamlessly with captivating melodies.
"I would listen to my dad's cassettes on my Walkman all the time," Trevan recalls. "He is my main influence musically."
Although his father's musical dreams remained unfulfilled, both of his parents encouraged Trevan's artistic pursuits. His mother would expose Trevan to a rich tapestry of music, from the evocative sounds of Alice in Chains to the soulful melodies of John Mayer. Encouraged by his mother's diverse collection, he dove into the world of music creation with the fervor of a true artist.
In his early teens, Trevan would hone his skills as both a drummer and a guitarist while jamming at friends' houses in middle school. Drawing inspiration from the popular bands of the day – Linkin Park, Incubus, Deftones, and 311 – Trevan would become especially obsessed with the electronic and analog fusion showcased in Linkin Park's game-changing album, Hybrid Theory. His first band as a songwriter, 36 Alterations, would feature Trevan on guitar and vocals and recreate this "Nu Metal" sound he loved. During that time, he would also join heavy metal band Erathma on drums.
"Those bands solidified my passion for music," says Trevan. "Playing guitar and drums and singing in multiple projects helped me grow so much as a player, and it exposed me to the ins and outs of the music industry at a young age."
After several years of bouncing around Los Angeles playing shows and recording, Trevan became jaded with the band life. He quit both bands and started producing demos out of his bedroom with a collective of singers, musicians, and songwriters. He was eventually asked to work as a songwriter under a fairly prominent producer, but became disillusioned with the "shady dealings" of the industry. He took a job as a barista in Malibu and recorded demos in his free time. He would encounter many celebrities during this period in his life, including legendary producer Rick Rubin, with whom Trevan would share several of his demos. Although no record deals would materialize through these encounters, the connections Trevan made would prove invaluable.
One day, after quitting the barista gig and moving to Simi Valley, Trevan received a call saying he'd been recommended for a session gig as a drummer. The session ended up being at the studio of producer Mikal Blue (Colbie Caillat, Jason Mraz, OneRepublic). After the session, impressed with Trevan's playing and persona, Blue asked him to come work as a songwriter and producer at his studio, Revolver Recordings. Trevan accepted, and before long he was working with up-and-coming artists, helping them mold their song ideas and demos into hit singles. He would also meet many big names in the industry, including Colbie Caillat, Rick Springfield, Drew Ryn, and Macy Gray, whom Trevan helped write the title song for her 2022 Christmas Album, Christmas with You.
---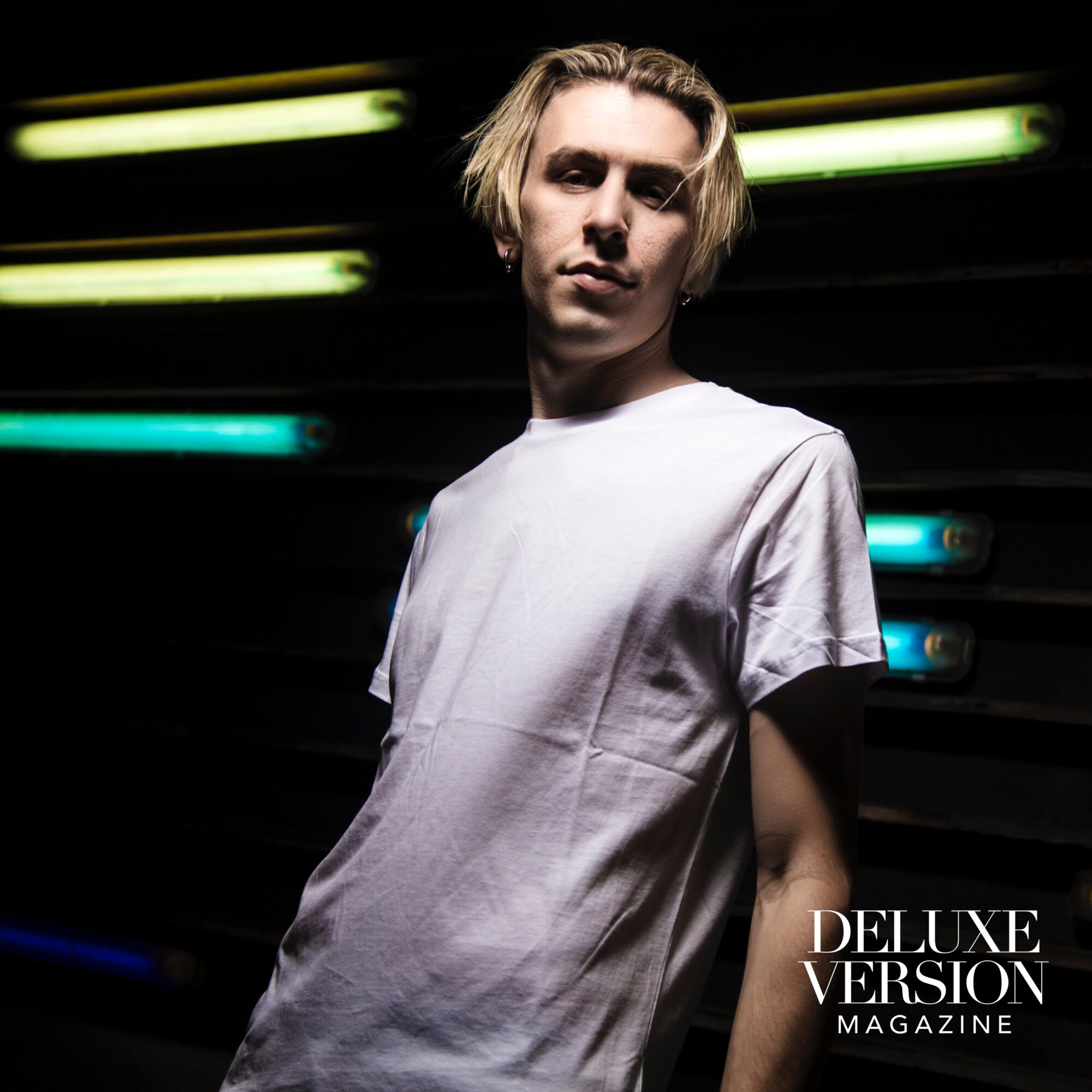 ---
Trevan's time at Revolver Recordings revitalized his passion for songwriting and production and inspired him to write his latest album, Brand New Start (available on all platforms). The 13-song release is a pop-rock ride down memory lane on a sunny California day. With a sound reminiscent of the 90s and early 2000s, but with a modern tinge, the album's opening tracks "Hey There Missy" and "Good Good Vibes" set the tone for a laid-back, easy listening experience. Things get real on track 6, however, with "Cry Your Eyes Out", a beautiful anthemic ballad that hits home in this age of overstimulation and a need for emotional release. In a recent interview with Megan Wren, Trevan confided that he himself has endured many struggles in the space of mental and emotional health, and that "Cry Your Eyes Out" is in many ways the voice he wished was there for him during some of his most challenging times.
Trevan is not only an incredibly gifted singer-songwriter and producer. He is also the founder of a record label, LMTLSS Records. Inspired by his work at Revolver Recordings, and the creative collective he'd amassed during his bedroom studio days, he decided to create a space for artists and creatives to collaborate and innovate. He founded LMTLSS Records in 2020 to realize that goal. With a focus on creating across a multitude of genres, Trevan envisions a world where artists can explore limitless sonic landscapes while crafting songs that are accessible and viable to the masses.
"My goal for LMTLSS is to fuse pop culture with individuality, and bring unique songs to a wider audience," he says. "I want to give artists the freedom to explore any vibe or genre they want, just as I have over my career, and to give them a platform which allows them to share it with the world."
With his incredibly vast catalog of truly remarkable songs, a roster of brilliant collaborators, and a personality born for the stage, Trevan and LMTLSS are poised to take the world by storm.
Find his music on all platforms and be on the lookout for new singles coming soon.
---