Bri Gallagher is a Holistic Entrepreneur and Hydration Specialist based in Fort Lauderdale, Florida. When she's not flying high in a private jet, practicing yoga, selling real estate, working on reality tv shows, or engaging in an extensive amount of other things, Bri focuses her attention on one of the worlds overlooked wonders: water.

"Water is life," Bri says with a spirited smile.
"Most people are undereducated about water and don't think about what type of water they are drinking. The root cause of all disease is acidosis, and most bottled, tap and even filtered water is acidic and contains large amounts of chemicals and toxins."
Originally from Mechanic Falls, Maine, a town about an hour north of Portland with a population of 2000, Bri was always very active in her youth. From a young age she knew that she would have trouble following the herd and was therefore drawn to solo rather than team sports. She also knew that, unlike many of her peers, she would leave the small town of Mechanic Falls as soon as possible.
---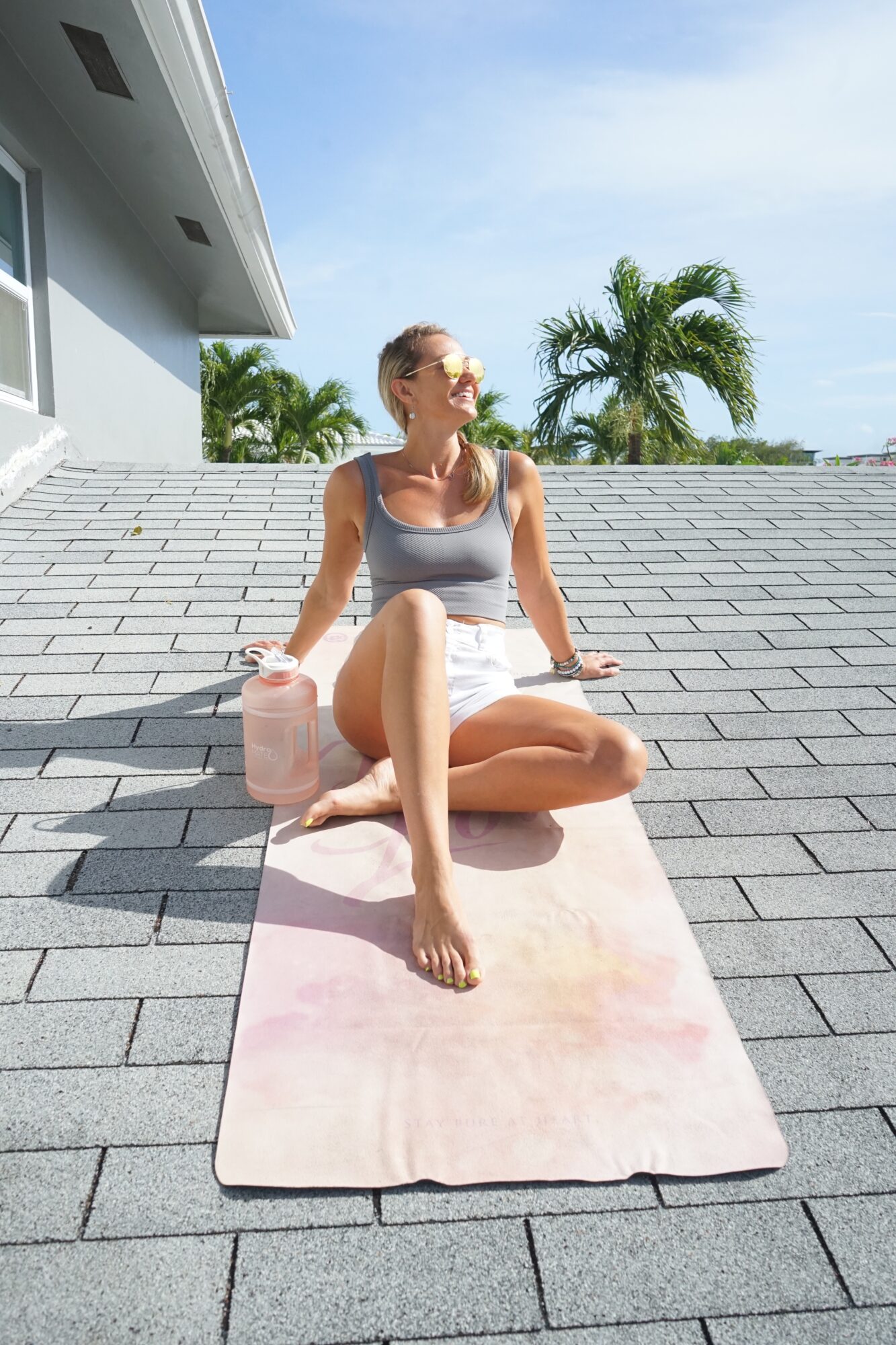 ---
After graduating high school Bri moved to Miami to study at Barry University. Unhappy with the pile of student debt she was accruing, she would transfer after her first semester to FIU to study international business. Her intuition and entrepreneurial mindset would eventually tell her that college was a dead-end road. The next few years would involve a lot of travel and temporary jobs, resulting in a relocation to Los Angeles. There Bri would land a bottle service gig at a nightclub, exposing her to the lifestyle of the rich and famous in the Hollywood Hills. She would spend many a night watching young entrepreneurs spend absurd amounts of money without a care in the world, and slowly develop a longing for their financial freedom.

At a winery in Malibu she would make a serendipitous connection: a private jet flight attendant. After a few months of social media mingling Bri would land the gig herself, traveling around the world and making more and more connections. After returning to Miami and earning her real estate license, she would move from brokerage to brokerage for several years, ultimately deciding that the Miami real estate scene was not for her. Despite her disillusionment, her experience would give her a taste of what it's like to be her own boss – something she would refuse to compromise. As she began to search for her true calling, Bri found herself drawn to holistic health, eventually happening upon the Institute of Integrative Nutrition while scrolling through Instagram.

"INN has a great approach to overall health. I was attracted to the idea of mind, body, and soul connection and feeling good in every aspect of one's life. Intuitive eating for your body type, being in tune with your bio-individuality, are the main precepts. Some things may not work for certain people. One thing that works for everybody is ionized water."

Upon graduating from IIN, Bri became a Certified Holistic Health Coach. Her focus turned toward water after connecting with fellow health coaches and yogis through social media. Her research led her to Enagic, a nearly fifty year old company specializing in Kangen water systems. The word Kangen means "return to origin" in Japanese. The purpose of Kangen water is to bring the body back to its original state, allowing it to heal itself. Following a twelve-year medical approval process, Enagic's systems are now widely used in hospitals throughout Japan. Dr. Hiromi Shinya, co-developer of the colonoscopy, is one of Enagic's biggest supporters.
---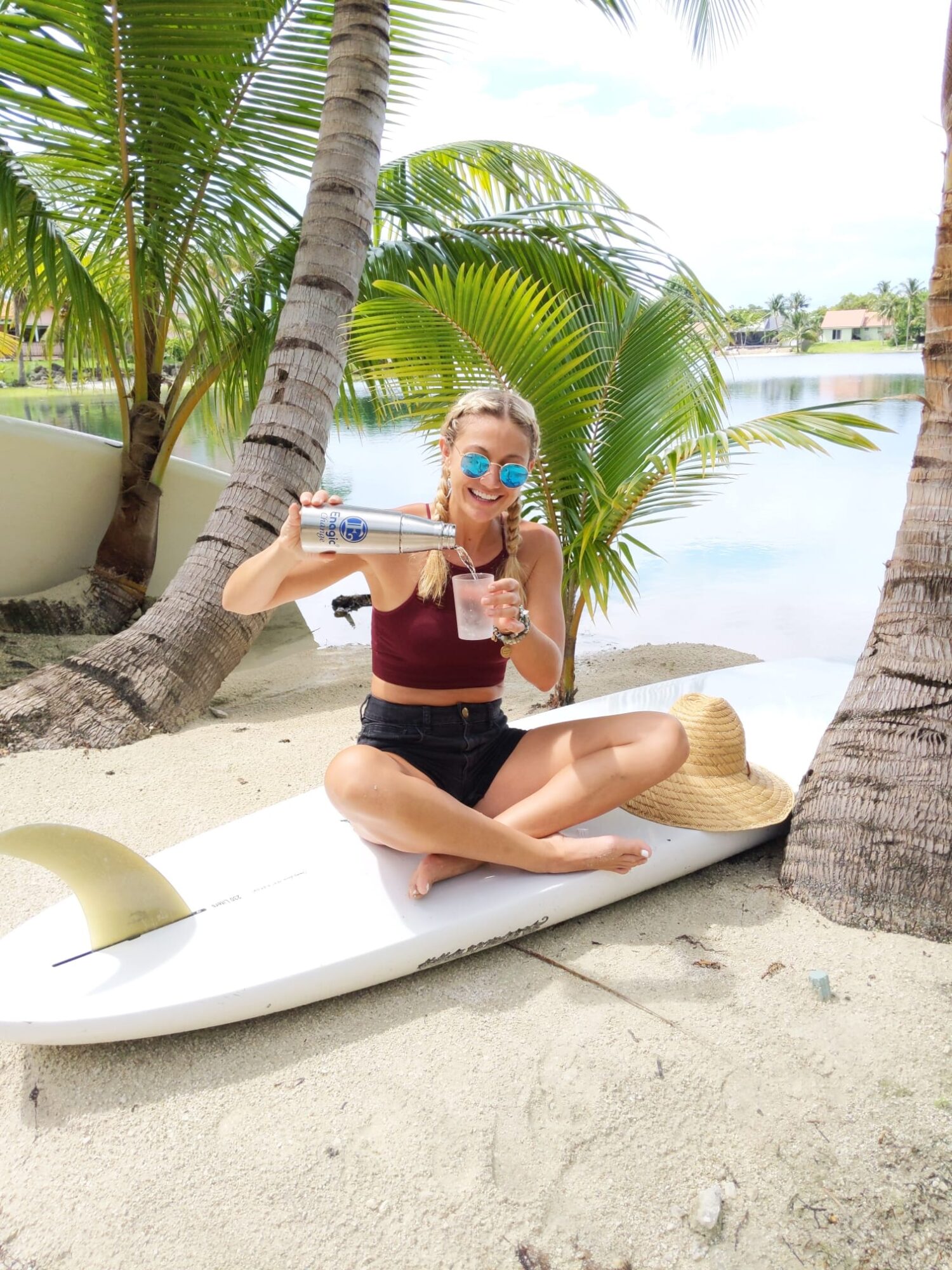 ---
Having just achieved the franchise level of 6A within Enagic, Bri Gallagher is excited for the future. By building a team of people with a similar vision and commitment to healing through healthy water, she will ultimately achieve a legacy lifetime income, giving her the freedom to do what she loves most: travel.
"One of my core values is freedom. Time, location, and financial freedom are incredibly important to me and I always knew I would end up on a flexible career path. Enagic allows me to have that."
Bri's latest project is a reality show about private aviation and her life as a private flight attendant. "It's going to be a behind the scenes look into the life of an up and coming female entrepreneur, like Below Deck but for private aviation." The project is currently being pitched to several networks. In the meantime, Bri will continue to thrive within her many modes of operation.
---
Follow her on Instagram @bri_gallagher__
---