– By Ashlee Demartino
From rock bottom to triumph, at 36, Larry Nolan's life reads like a Hollywood movie script whose success has landed him with mentions on Forbes and Inc. 5000.
Born and raised in Southern California, Nolan moved to Antelope Valley when he was in high school. "When I was young, I was like super by the book wanted to be a police officer. So I was like the last one anyone would think would get in trouble. But when we moved to the valley my family was really broke and poor like I had to wear my mom's shoes to school" said Larry Nolan.
By the time Nolan was 16 he moved out and lived on his own. Couch surfing from one friend's place to another, taking the city bus to school and work. "I was working at a local gym, I was super into fitness, nutrition, and personal training and it just got to the point where I ended up having to drop out of school because I couldn't do work and school. And I just got tired of being broke." He said.
That is when Nolan started getting in trouble with the law.
"I was outside of a Del Taco, a group of guys said they were going to go steal stuff, I'd never stolen anything in my life. I got in the car with them as they ended up breaking into a police officer's car.  It was bad and we got caught," he said. Facing a year prison sentence and convicted of two felonies Nolan knew things had to change. "I was one crime away from potentially spending my life in prison. I had no education, it was a wake-up call for me, I was in jail and was like when I get out like this is not happening again, I'm going to pursue doing something great" he said.
Was out he got a job working in the food industry but that wasn't where his passion was. "I stepped away from that went back into fitness," he said. In 2006 with only two clients, his girlfriend (now his wife) and his mom, Nolan started Hardcore Fitness.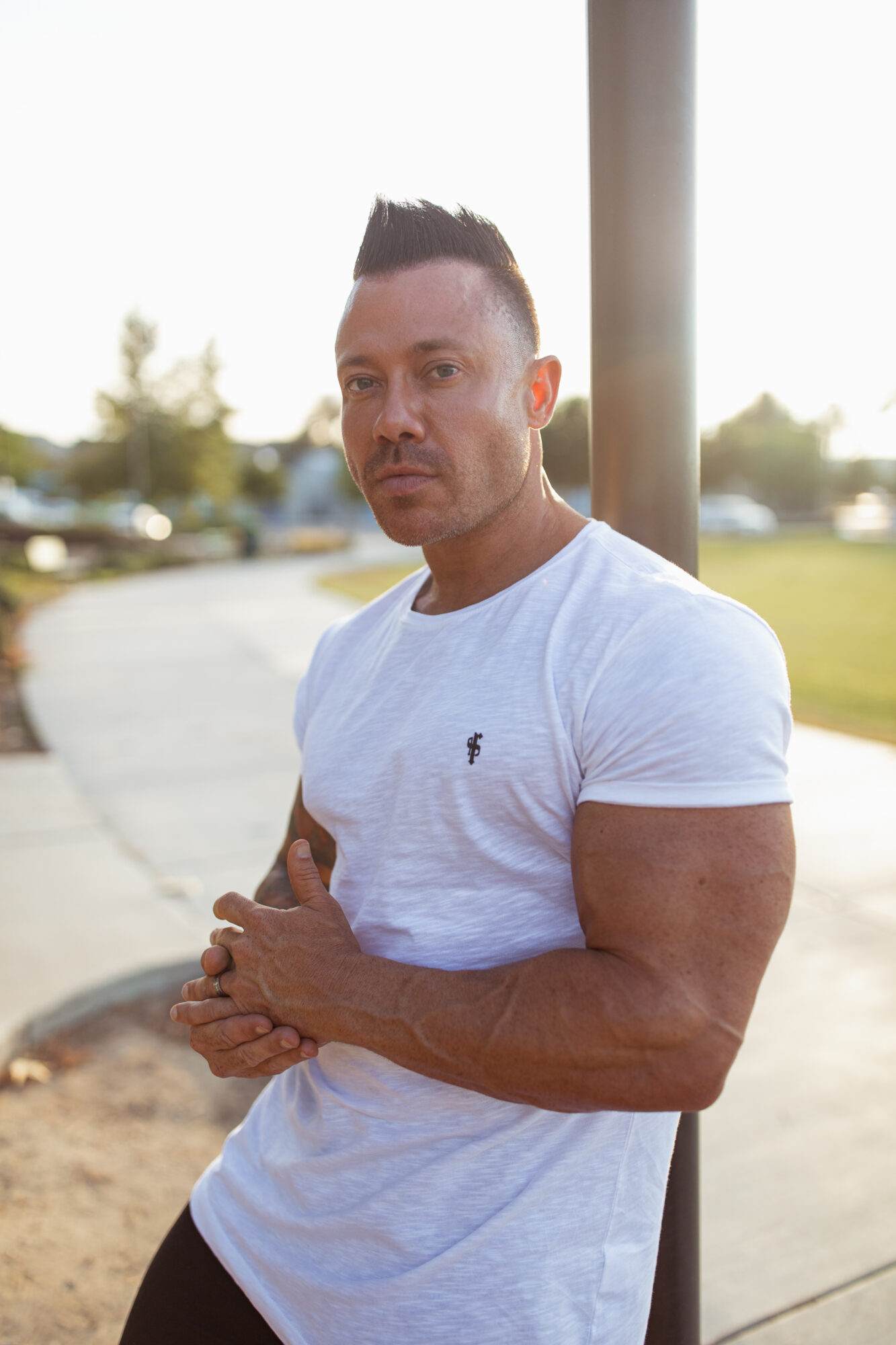 "Back then there weren't a lot of "boot camp" style fitness centers. I didn't know what was going to happen, but I just grabbed a pink laundry basket with some dumbbells and headed to the park and started training my wife and mom" He said. From there it was one client at a time. After years of being in the park, the program finally grew to a small 1,800 square foot indoor facility and is now in an 11,000 square foot facility in Santa Clarita.
"Since 2007 we've seen huge growth, we have 27 franchise locations across the Us from California to Las Vegas, Texas, and Florida. We have a few more franchises set to open in Florida soon" he said.
When it comes to the future, Nolan believes that the sky is the limit. "This has never been about "how much money can I make" It has always been our clients and helping them achieve their fitness and nutrition goals. I want to create technologies and systems and equipment that completely change the group fitness space and require other people to do the same. We also have several equipment and technologies that are patent pending. This would take group and personal fitness to a whole new level" he said.

What advice would Nolan give to others who are struggling to find their way? "It's okay that you don't have it all figured out. Even the people that you're looking up to you don't either. You just have to have faith in yourself that you're going to be willing to do the work to figure it out. If you truly want it bad enough remind yourself every day that it's probably going to require a lot of you and the reason why other people aren't there is that they just simply weren't willing to put in the work. As long as you have faith in yourself, you will accomplish your dream" he said.
---