Travel
Virgin Hotels Las Vegas Welcomes Élia Beach Club
Authentic Beach Elegance Defined
That's the mantra of Élia Beach Club at Virgin Hotels Las Vegas, part of Curio Collection by Hilton and owned by JC Hospitality. Get ready to be transported to an authentic pool club experience that feels like you are in Mykonos or Tulum. A beach house, a terrace, sand, and water. Élia takes pieces from around the world. Raw materials, progressive beach house music… mixed in with live music… bongos, saxophones, trumpets.
Managing partners Jason "JROC" Craig, Michael Fuller, and Mio Danilovic have come together to create a new day club experience for Las Vegas. They are nightlife veterans with a long list of notable venues on their roster. There was no doubt in their minds… They wanted to work on this project together. "We are bringing a new venue to life," notes JROC.
Élia's designer is Francois Frossard. He also worked on Joia Beach, which is Danilovic's venue in Miami. It has a different feel from the other pools around Las Vegas, and you'll see that as soon as you enter. Élia will have its own entrance and valet separate from Virgin Hotels Las Vegas, but hotel guests will be able to enter through the property.
---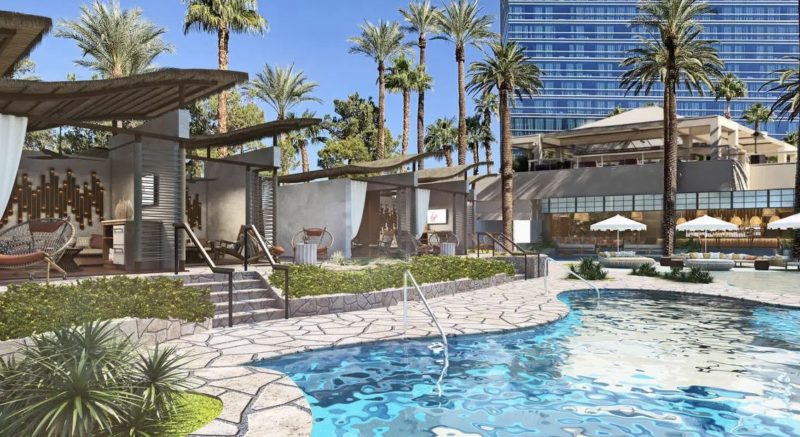 ---
THE VIBE & MUSIC
Fuller says, "we're trying to carve out our own niche or marketplace, we're not trying to compete or compare ourselves to anybody else and we're changing the platform of what we think a beach club or a day club should be like, it's refined, it's mature and we think that's going to resonate." Fuller adds, "I think coming out of quarantine people are looking for a little bit more of an authentic experience. It's not always about being loud, noisy and aggressive… it's a little bit more dignified. When you go to Mykonos or Ibiza, these are people that are jet setters that travel around the world to the best parties in the world and the music is much more textured, the soundscapes that you hear are people that have been going to clubs since they were nineteen, and they could be 30, 40, 50, 60 years old, so we wanted to create something that transcends not just to Millennials but to the Gen X and Baby Boomers even."
The music will be programmed to resonate with everyone. JROC describes it as a 'happy beach vibe.' He says, "transitioning off the pandemic I think people are looking for something more experiential. Obviously, there are great DJs out there that people want to see, we do have a great roster of musical talent, a little bit different than some of the other venues' programming but world-class nonetheless. We're bringing in resident DJs you'd find in Tulum… resident DJs you'd find in exotic spaces… as well as popular international guest DJs that have put out some great music, bringing a sound that we are really looking for."
---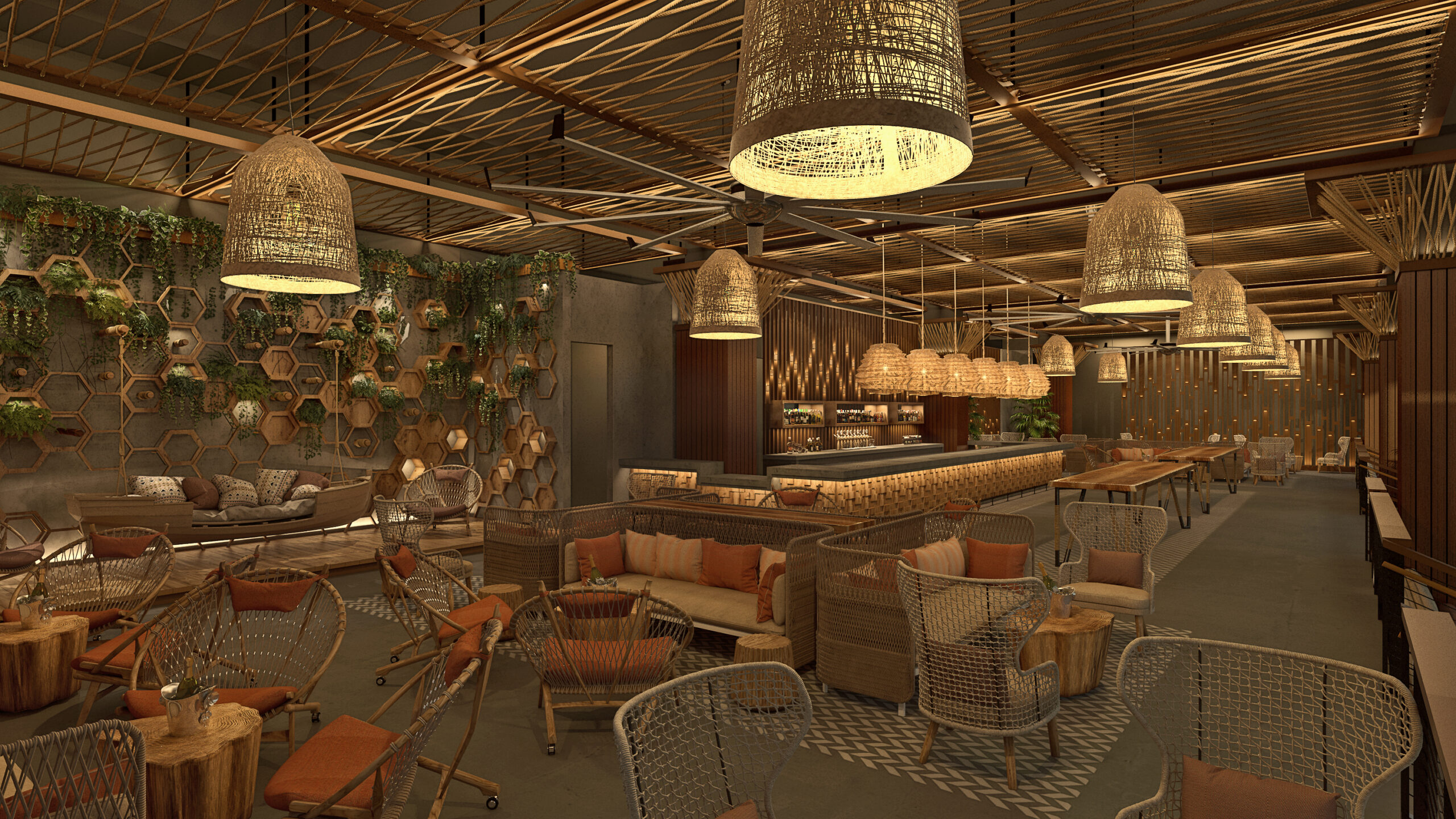 ---
AFTER SUNSET
Élia will extend past sunset. There is a beach house on the inside with raw wood and rope that has an organic feel, you can also see the pool that's up top. The second level is called, The Terrace. The club wants to be an in-between space also, it wants to see a second round. The club will activate the beach house, the downstairs living room, and the upstairs terrace. That's when a different DJ comes on and might play more of a deeper house music. There will be fire dancers and a bongo. It's about letting the party evolve.
They plan to do parties around the full moon too, with lantern lighting. Élia will take culture from places around the world and bring it into the space. JROC adds, "international travel still isn't 100 percent, so if we're able to transport someone through our ambiance, vibe and aesthetic, and create their reality in our vision of being in these exotic spaces, then I think we're winning."
---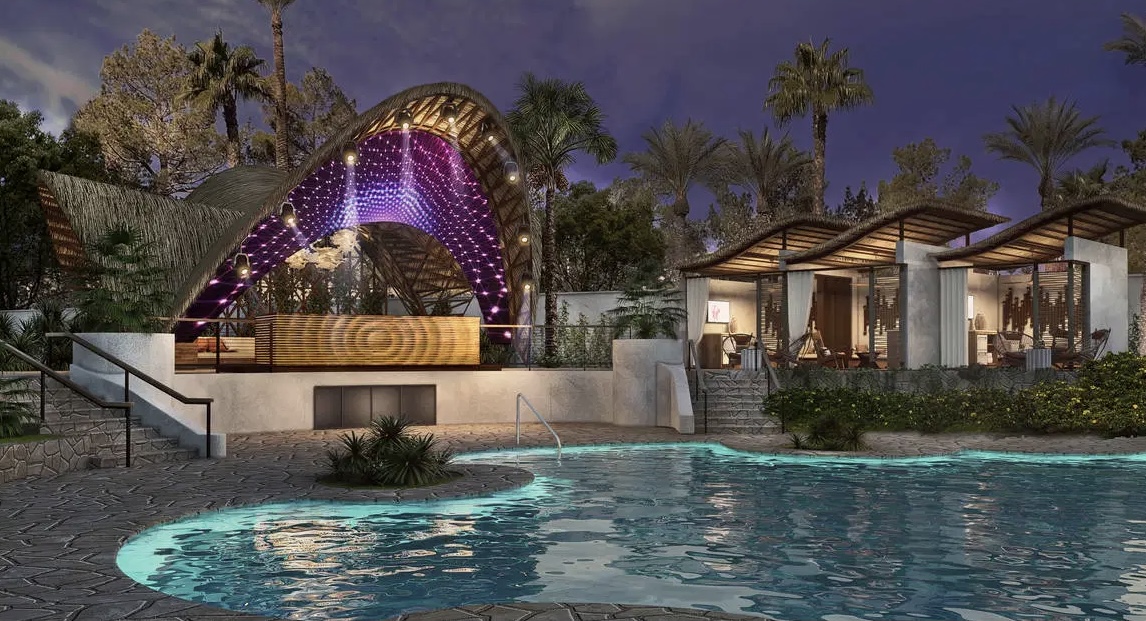 ---
UNMATCHED DRINK & DINING
The day club will also have an elevated food menu. It's a different product from what the Virgin Hotels Las Vegas resort pool will have. It will even feature a couple of outside brands. Everbowl will offer Acai bowls and more. The club is working with Truff Hot Sauce too. Élia will also have beers from around the world that you normally wouldn't be able to get in Las Vegas.
CAPTURING THE LAS VEGAS LOCALS
Fuller says the locals are extremely important to them too. He was born and raised in Las Vegas and wants to own the locals market, "being a native here that's important to me and it's always been part of our philosophy, at the end of the day when you take care of the locals, the locals take care of you." Fuller says if he was looking at one award to win it would be Number One Local Pool Party.
JROC agrees, "it's time to go back to taking care of people again, ya know, remembering people's names, making sure they are taken care of really well, going back to looking people in the eyes. We're not trying to hit people over the head with our minimums, we want our pricing to be competitive with the market but we don't ever want to have anyone leave the venue feeling as though they spent the money… and they weren't fulfilled with that experience. It's really important to us."
---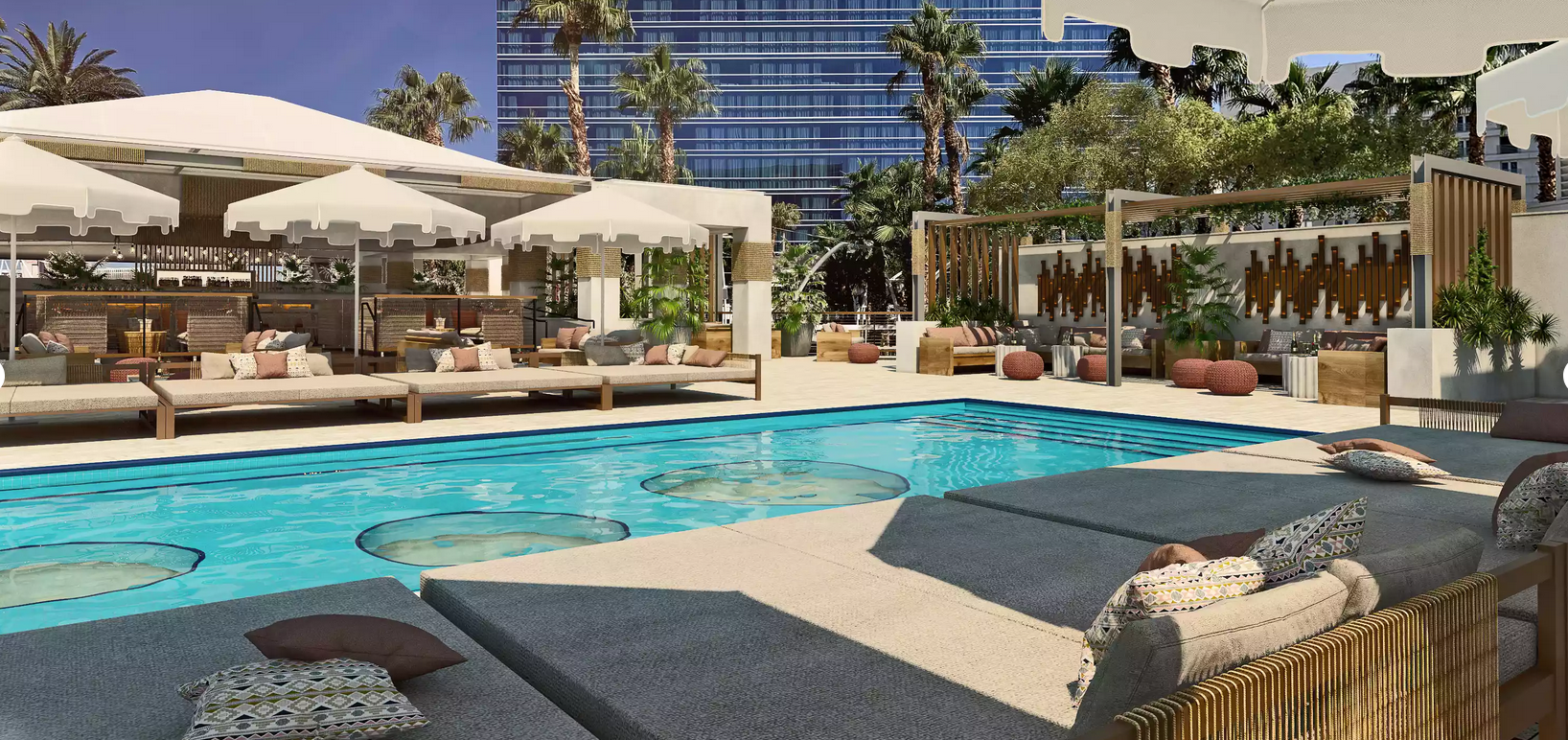 ---
HEALTH & WELLNESS
The Élia team has a health and wellness program they are really proud of as well. "Prior to our first team meeting, we organized yoga in a group workout session for the staff. Before we go into our pre-shift every day, we are going to be doing a vinyasa and breath empowerment for 5 minutes. No phones.. no yelling, none of that. We want our staff to be in a good place… positive mind, and positive heart," says JROC.
---
Élia Beach Club will be open Thursdays to Sundays from 11 a.m. to 1 a.m. |  @eliabeachlv  |  www.eliabeachlv.com
---