Luxury Steakhouse at Resorts World Las Vegas
With a bottle of Champagne and the ceremonial swipe of a saber, actress Kate Beckinsale officially christened Carversteak, the brand-new restaurant inside Resorts World Las Vegas.  
Also looking sharp on the VIP grand opening red carpet were special guests Paris Jackson, Courtney Mazzo Lopez and her husband, self-described carnivore Mario Lopez.  
Says the Access Hollywood host,
"I'm a big steak lover. I'm about to tear up a steak right now!"
A 42-ounce Wagyu Tomahawk Rib Chop, to be exact; the main event at this cutting edge exclusive steakhouse, sliced and served by Chef Daniel Ontiveros himself.
---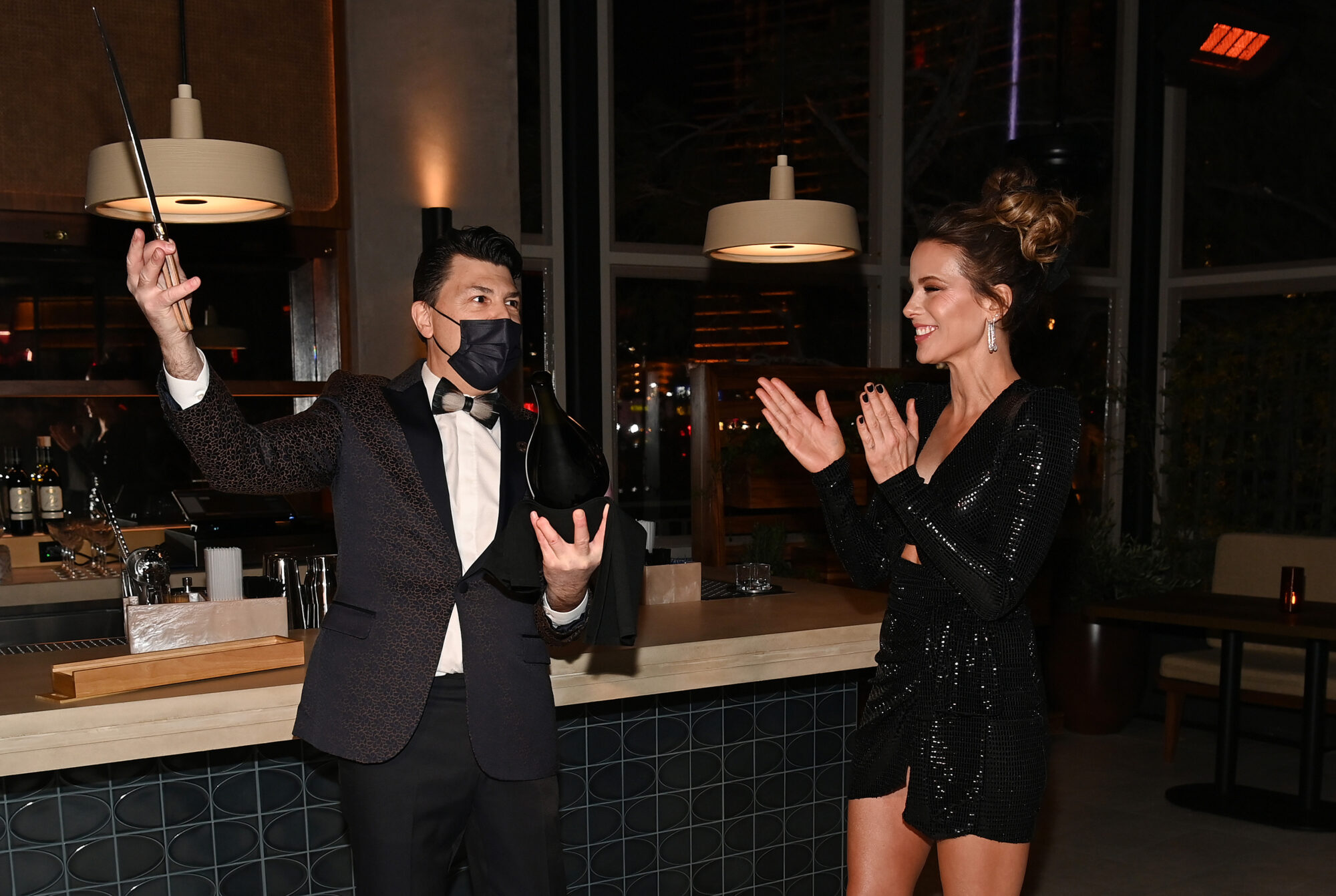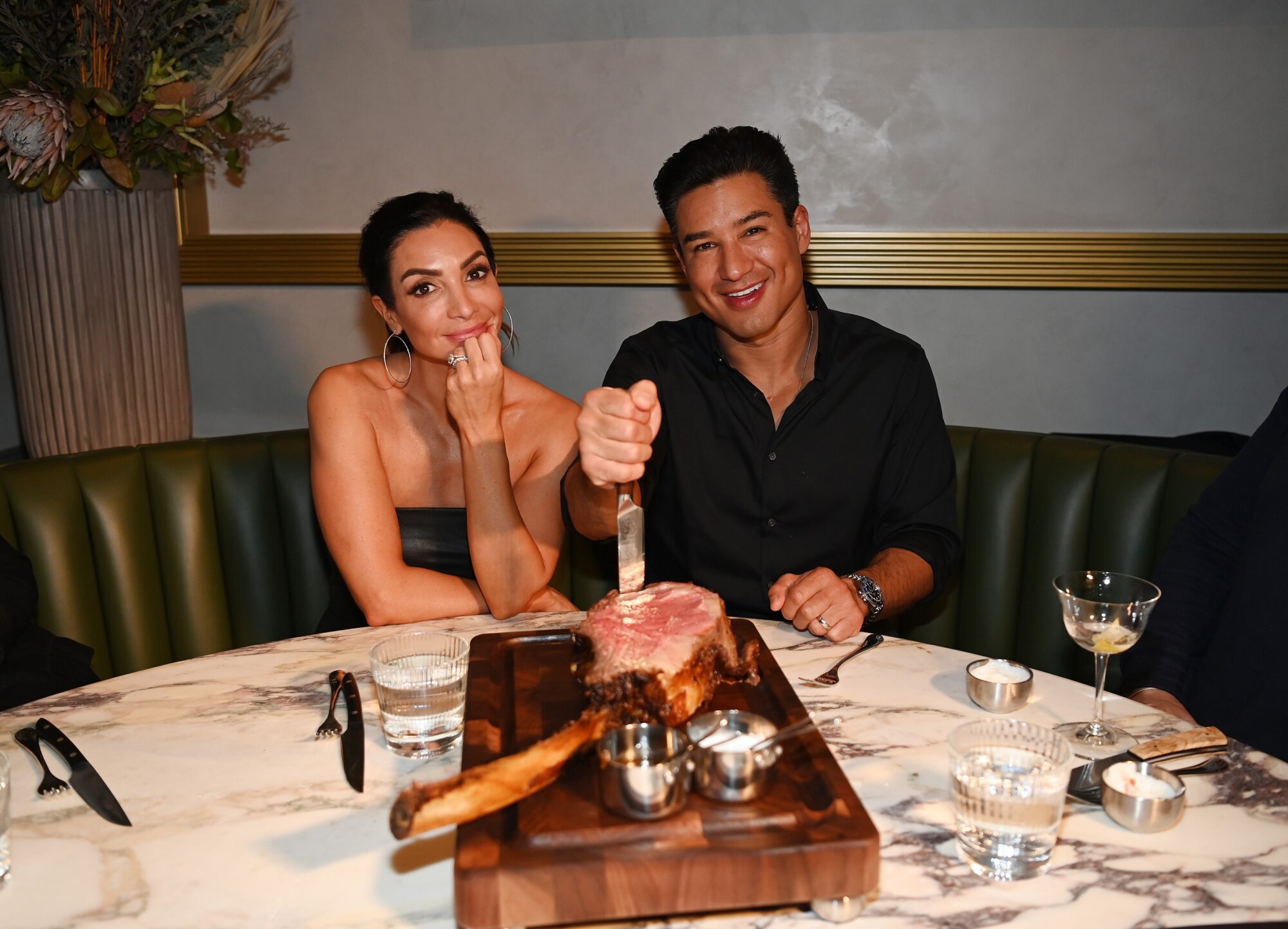 ---
The man behind-the-blade comes to Carversteak from Scotch 80 Prime at the Palms after working with fine-dining dynamos Joel Robuchon, Thomas Keller, and Michael Mina.
"In crafting the Carversteak story, we began at the source: dry-aged American cuts and Japanese-certified Wagyu steaks," explains Chef Ontiveros. "From cooking to presentation, our ingredients set everything into motion."
---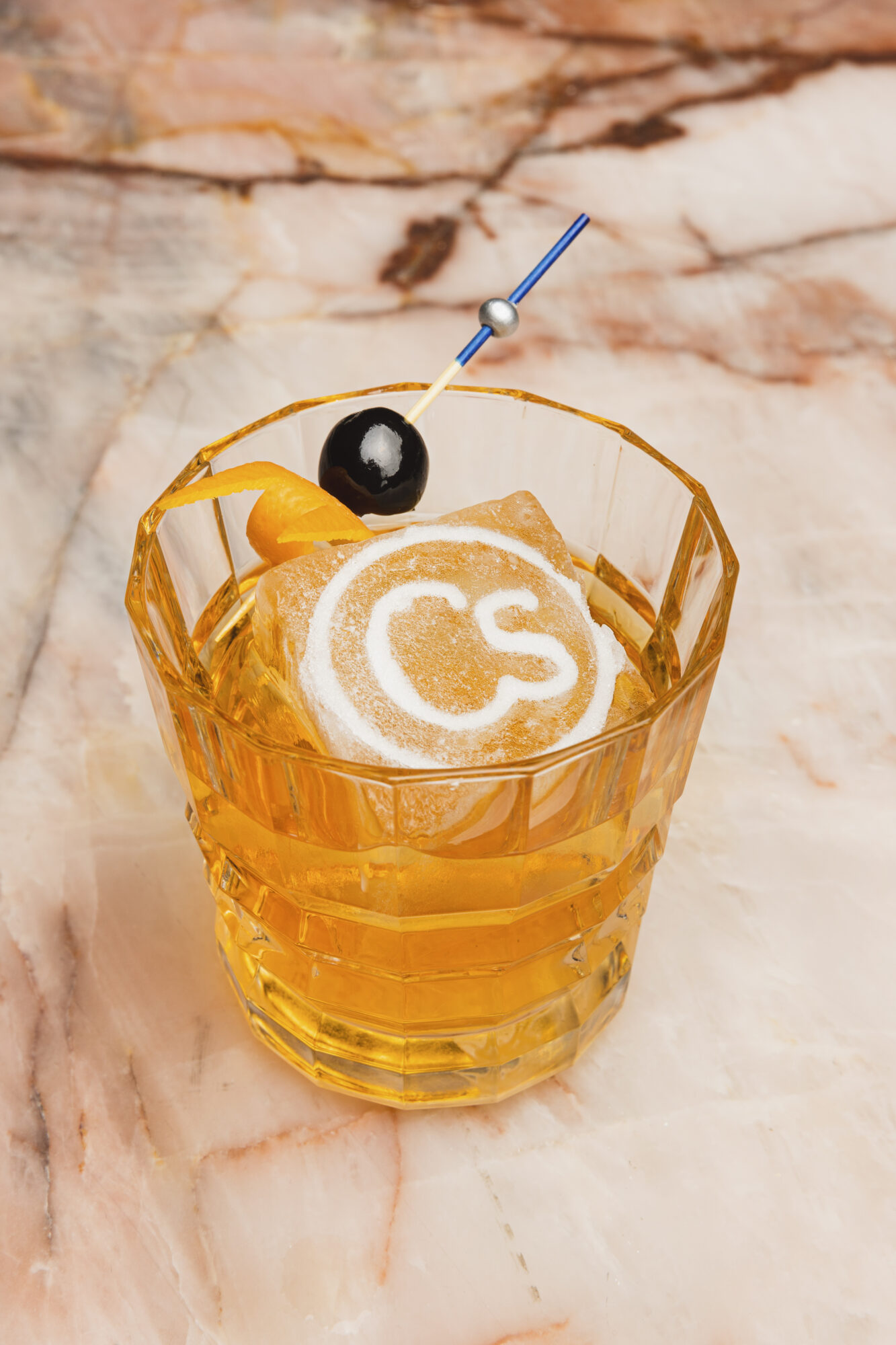 ---
At over 14 thousand square-feet, it is the city's largest luxury steakhouse. It has a classic-meats, I mean, meets-contemporary vibe, but also offers "playful vegan selections in a modern environment."
The mid-century modern-designed space overlooking the Strip is the first Las Vegas dining concept conceived and developed by Carver Road Hospitality and opened just in time to ring in 2022.   
"[It was] a lot of hard work for the past 15 months to put this project together," admits Carver Road Hospitality chief Sean Christie. "That's a pretty quick timeline for a project of this size. It was a hard year, but worthwhile and also very exciting to see the end product."
---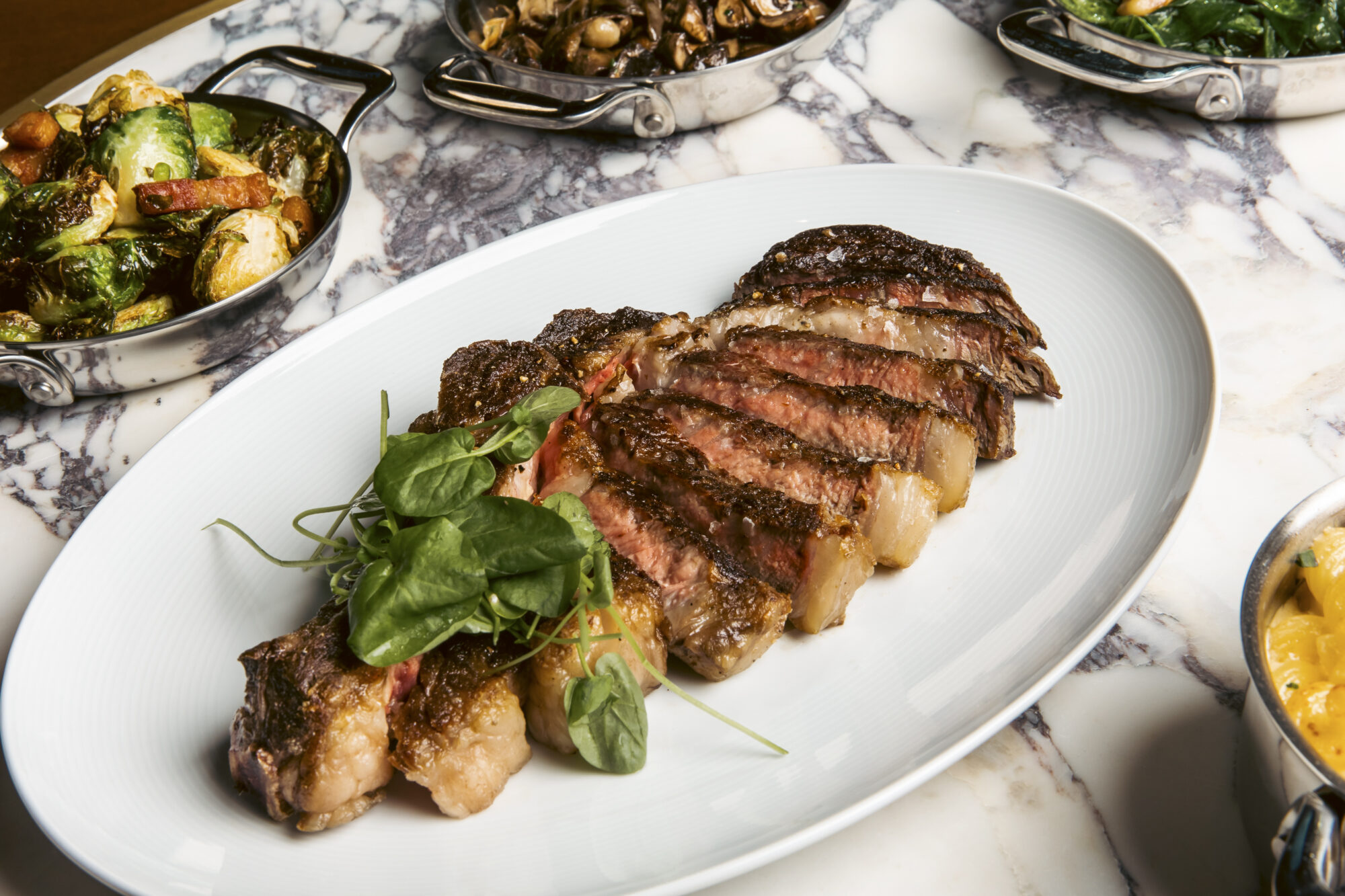 ---
An end product that includes a 70-foot honed quartzite stone bar; a sweeping outdoor bar and dining terrace; two private dining experiences – Whiskey Room and The Knife Shop; and a curated cocktail collection from acclaimed master mixologist Francesco Lafranconi.
No matter how you slice it, it's time to sharpen your appetite.
"Carversteak is always just about pleasing people," says Christie. "We're always trying to "Wow!" someone with the basics of having a great meal and having great service with a smile."
---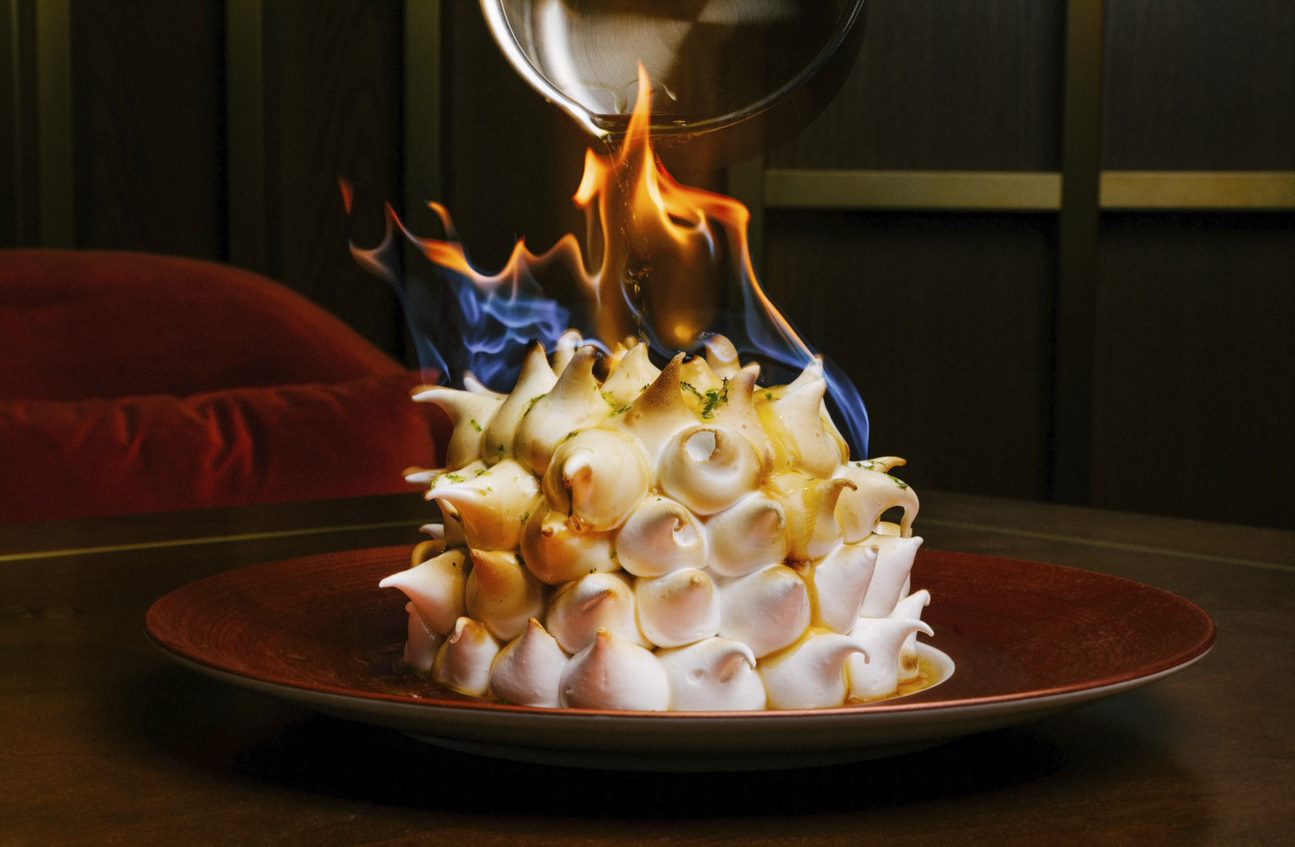 ---