An Exclusive Interview With Artist Gregory Siff
— Photos by 2WENTY
Gregory Siff is a vibrant abstract artist world-renowned for visual story-telling and playing in the paint! Gregory Siff's unique manifestations blissfully recharge the imaginative spark of the inner child and the conscious pursuit of happiness, fearless expression, and absolute creative freedom. Gregory Siff's legacy of commissions and installations is vast including Mercedes-Benz, Adidas, Helmut Lang, Marc Jacobs with Louisxxx, luxury fashion house Saint Laurent, Fashion Week, Chateau Marmont, Forbes, Rolling Stone, Teen Vogue, The Standard, Sotheby's, Warner Bros, and many more. Gregory Siff has mastered initiating iconic conversation through his art and in this intimate interview, Deluxe Version readers will learn about Gregory Siff's story and the magic in his brand.
---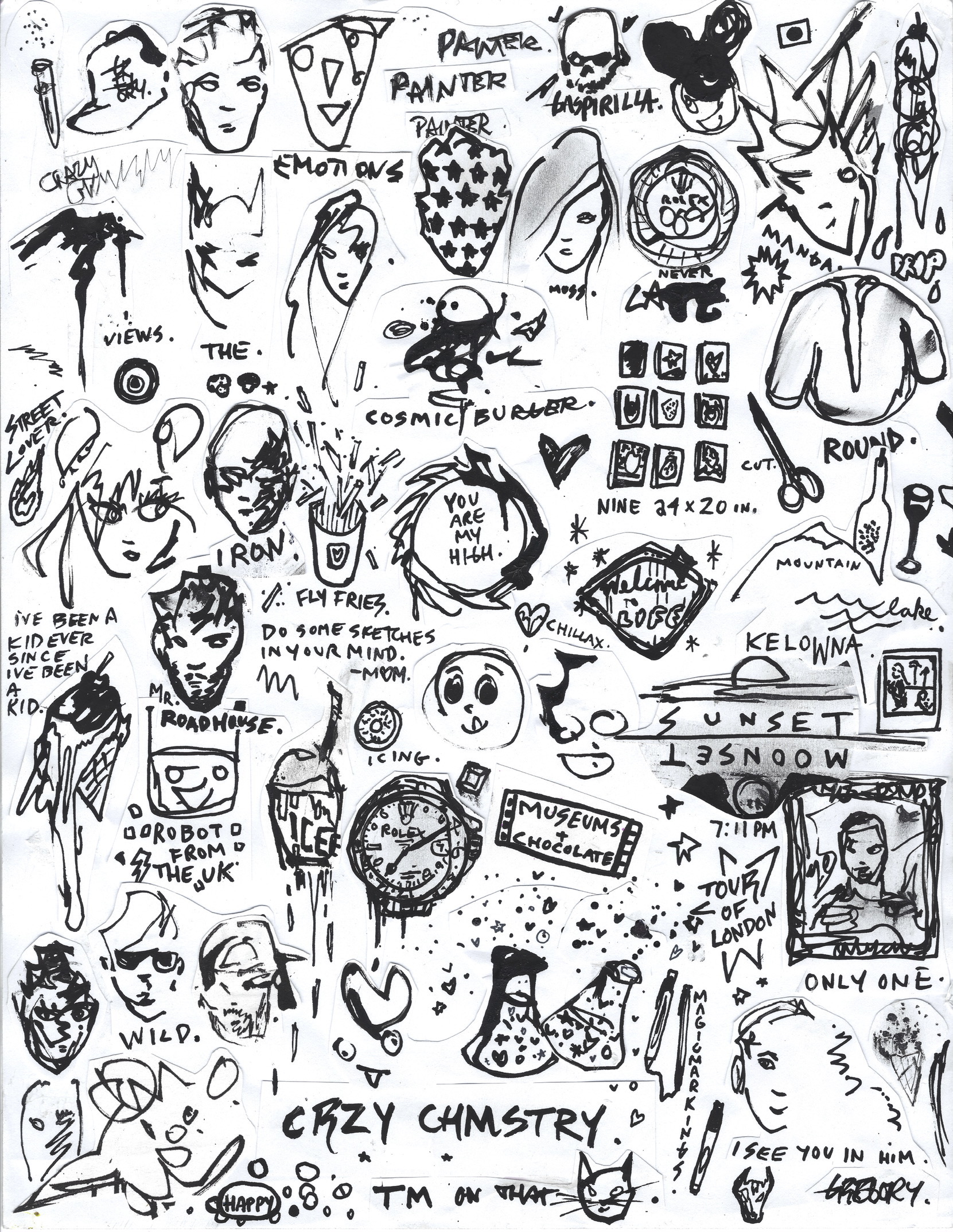 ---
What does art mean to you?
Art gives me purpose. It allows me to share experiences with others and leave a mark, true evidence of life. It really just makes me happy putting my heart into something that I think about at all moments.
What category of style do you consider your art?
I like to call it feel-good art. It feels good when I make it and I hope it hits your heart right. Terms that come to mind when discussing the styles I pour are action painting, pop, contemporary, street, abstract, and get it out of your chest and on the canvas flow.
Has your style changed over time?
One of my ethos is to create something new every day. At least one thing. If you become captivated and obsessed with your practice, you will find that your style takes on its own breath, and the more that you work, the more of your heart is unveiled. It's not how many years you've been working, but how many hours in the days of those years that count. As I pass older discoveries and work towards new languages of expression, I find that style finds itself.
What mediums and tools do you enjoy creating with?
Ink, acrylic, oil crayons, paint markers, graphite, spray paint, brushes, wine, pop rocks, gold leaf, diamond dust, mean streaks, scissors, knife, and watercolors.
Did you always know you would make art into a profession?
Living and growing up in NYC, my mom always brought me to museums and plays and immersed me in all forms of expression. I think when I was 13 and singing in the boy's chorus at the New York City Opera in Lincoln Center I began to form a love for art because I saw it was omnipresent wherever I arrived. When I moved to LA and someone offered to buy my painted sneakers off my feet at the Beverly Hills Hotel is when I thought this could become my profession but still, it was always about the love of creating.
Are you formally trained or self-taught?
I just love art and museums and hanging out with artists and reading about their lives. I taught myself by playing with everything and not being afraid to make a bad painting. You can always paint over it and it will look thicker and tougher this way.
When is your favorite time of day to create?:
Deep night.
What influences you?:
Love and it's high that is relentless.
What is your relationship with the term perfectionism?
When I'm working there is a "perfect" vision of what I want to strive to create, but it always finds its own path and arrives at the perfect version that it was meant to be. I have a rocking chair that I found many years ago that I sit on in my studio when I take a break from painting and then stare at the piece in its current state. On one armrest of the chair, I carved the words, "I control the brush" and on the other, I carved, "The paint takes over." I truly believe that it is a dance of control and letting go all the way through, and if you can enjoy the unveiling of your story on canvas, then the piece will be the perfect version of you.
---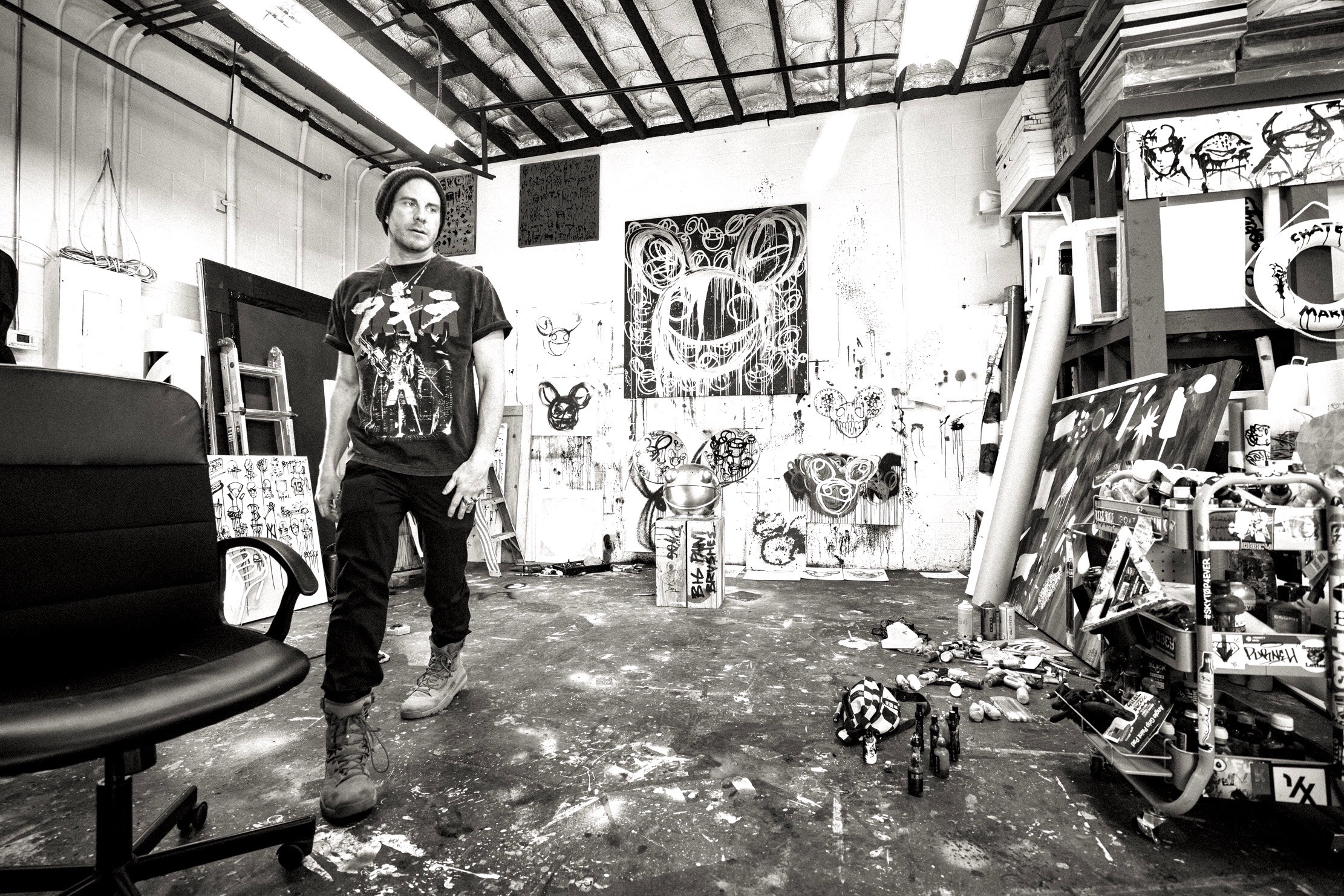 ---
What is your perspective on the inner child vs. the inner critic?
Always be the child. Don't listen to verbose thought-driven fear. Play in the paint!
Do you get attached to your art?
Some pieces have a little more of me in them than others. Those take more time to relinquish into the world, but when it hurts to take it off the wall, leave it up there!
What was your most meaningful accomplishment to date and why?
My most meaningful accomplishment to date was to paint a mural in my hometown of Rockaway Beach, NY at the Surf Club, which was something I could give back to the home and waters I grew up in. The director of The Museum of Modern Art PS1, Klaus Biesenbach, curated a show there and saw my mural and included it with some major artists that I look up to and it was an honor to hang it on the same walls that inspire in a place so close to my heart.
---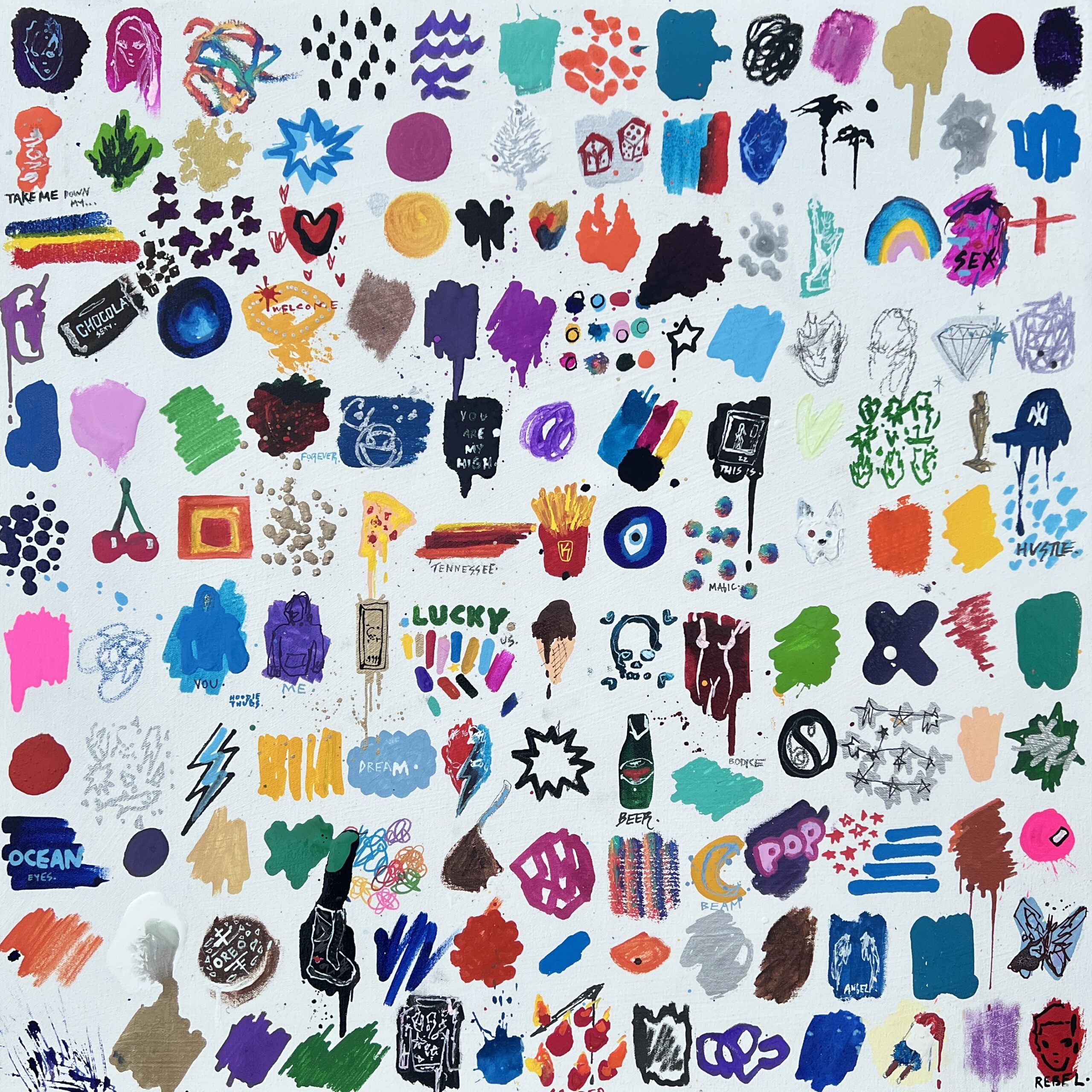 ---
What are your ultimate career goals now?
To create bodies of work that are congruent to the storm and smiles that I am feeling inside my being right now. I would like to share those bodies of work in respected galleries that museums collect. I also would like to continue sharing my experience and knowledge with young artists who are looking to grow and find the core of themselves.
What advice would you give to an artist just starting out?
My best advice for artists, because all artists are young even when we turn 85 young is in the
heart and hands and never goes away if you are creating, is to make something every day! And then, share it with the world. The more you do it, the more you will understand your own heart.
And also, the more people will understand you. That is how I found my manager Lisa Falcone, who saw my work over 11 years ago and knew she could guide it and curate it into the right avenues of time. She saw and felt the story and the energy and was able to protect my work over the years. I feel it is important to have a team with you that knows your body of work and way, so the artist can paint and create as much as they can. Dreams are sharper and more powerful with other dreamers dreaming with you! Thank you, Lisa!
It is artists like Gregory Siff that push the human race forward. His genius and authenticity absent of ego shine superior as a creator bound to no constructs. Gregory Siff is not only a legend to learn from, but a live exhibition proving his artistic theory that life itself can always take the shape of something beautiful!
---