Ana Enamorado is making massive waves in the world of pet accessories.
Hailing from Honduras, Ana and her family relocated to Miami in the year 2000. She would enlist in the U.S. Navy in 2002, driven by a commitment to excellence and a deep desire to serve her country. Following her military service, Ana delved into the world of hospitality, where she has thrived for the past 16 years.
Today, she stands at the helm of luxe pet accessory brand, Wicked Monkey.
Ana's latest collection features Signature Pet Slings, combining fashion-forward design with the emotional well-being of pets by keeping them close to their owners and providing the soothing sensation of human touch, all with a healthy dose of glamour and panache.
Another standout offering is the Studded Dog Collar, a testament to pet chic. Crafted with meticulous care, it boasts genuine grainy leather that exudes elegance, adorned with light gold studs for a touch of luxury. Completing the look, the matching leash ensures every furry companion walks in high style.
We were fortunate enough to interview Ana about her exciting entrepreneurial endeavor.
---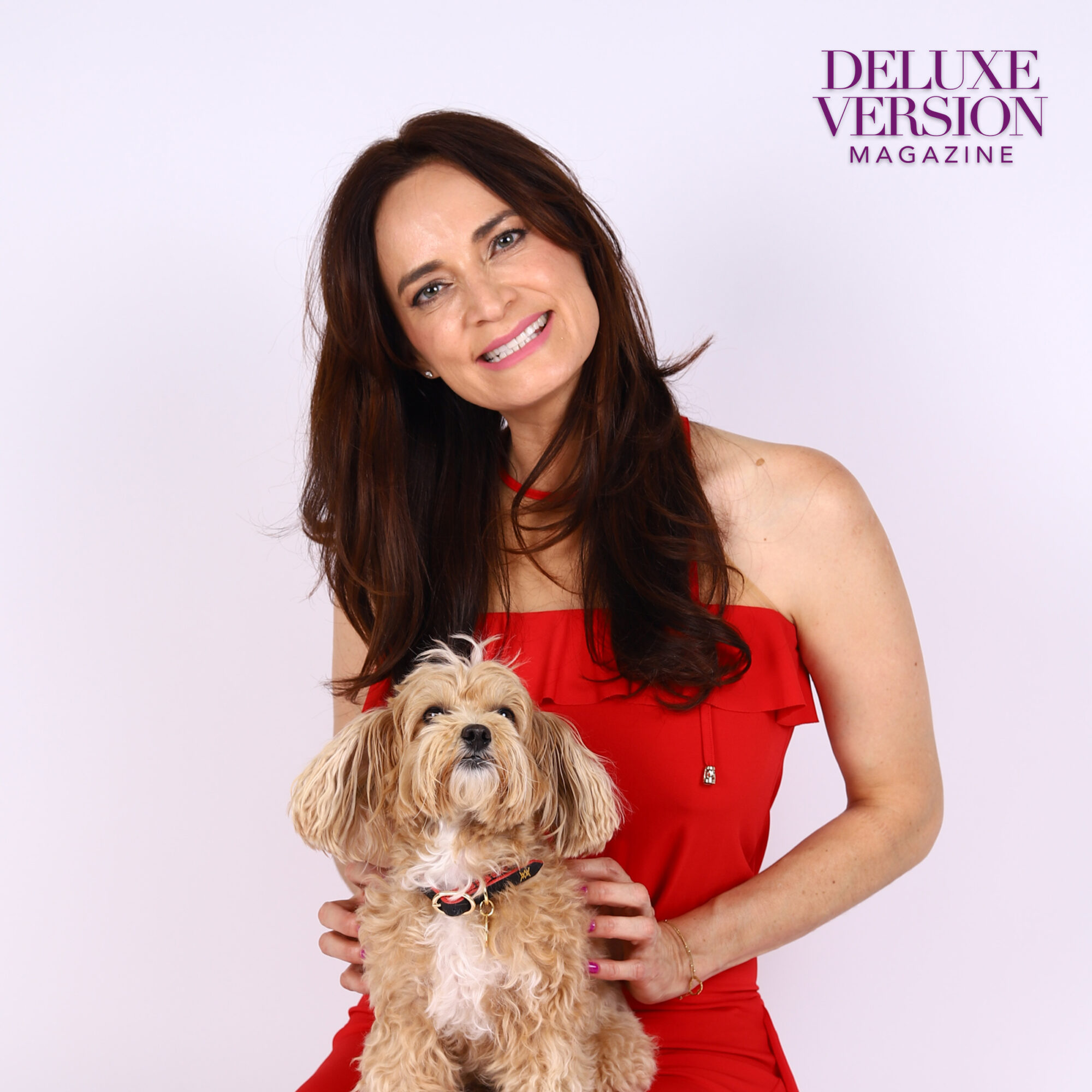 ---
What inspired you to start Wicked Monkey?
Wicked Monkey began with my profound love for my furry baby, Chula, who opened my heart to the idea of creating something unique and impactful. She is my inspiration and the brand's muse. 
What is your favorite pet accessory?
"Studded collars are my absolute favorite! They add a touch of edgy style and a whole lot of attitude. I take pride in creating a collection that's not just accessories but statements, reflecting the fierce spirit of our furry friends. It's all about empowering pets to strut their stuff with confidence and style!"
What inspires you to continue to grow?
What keeps me going is my deep passion for dogs and my unwavering determination to merge fashion with functionality. Every wag of a tail, every playful bark, fuels my creativity. I am inspired by the challenge of crafting designs that not only look stylish but also enhance the lives of our beloved pets.
Where do you see yourself in 5 years?
"Wicked Monkey will be a platform for social change within the pet community. I envision partnerships with animal shelters and rescue organizations, supporting adoption drives and advocating for animal rights. Through our initiatives, we will not only provide pets with stylish apparel but also contribute to their well-being. Currently, a portion of our sales are dedicated to supporting Paws4You Pet Rescue, a dog rescue organization providing loving homes to dogs in need.
"For me, joy springs from the soulful gaze of animals, the affection of family, the camaraderie of friends, and the grace of Barre. In these things, I find the inspiration that breathes life into every design at Wicked Monkey. Each stitch is woven with their emotional threads, making Wicked Monkey not just a brand but a heartfelt expression of the joy that surrounds us."
For Ana Enamorado, Wicked Monkey isn't just about pet fashion; it's about a holistic approach to pet companionship. It's about celebrating the love we share with our pets, enhancing their lives with style and comfort, and making a positive impact on the world, one paw at a time.
---
For more information, visit www.thewickedmonkey.com | Follow @wickedmonkeyofficial on Instagram
---