Nestled in the heart of Uluwatu, Bali, Casa Del Sueno Villa stands as a testament to one man's extraordinary journey from the streets of Manchester, England. Tyrone Hermitt, a former youth PE teacher turned international model and entrepreneur, has not only found his paradise in Bali but has created an exquisite retreat for travelers seeking the ultimate Balinese experience.
---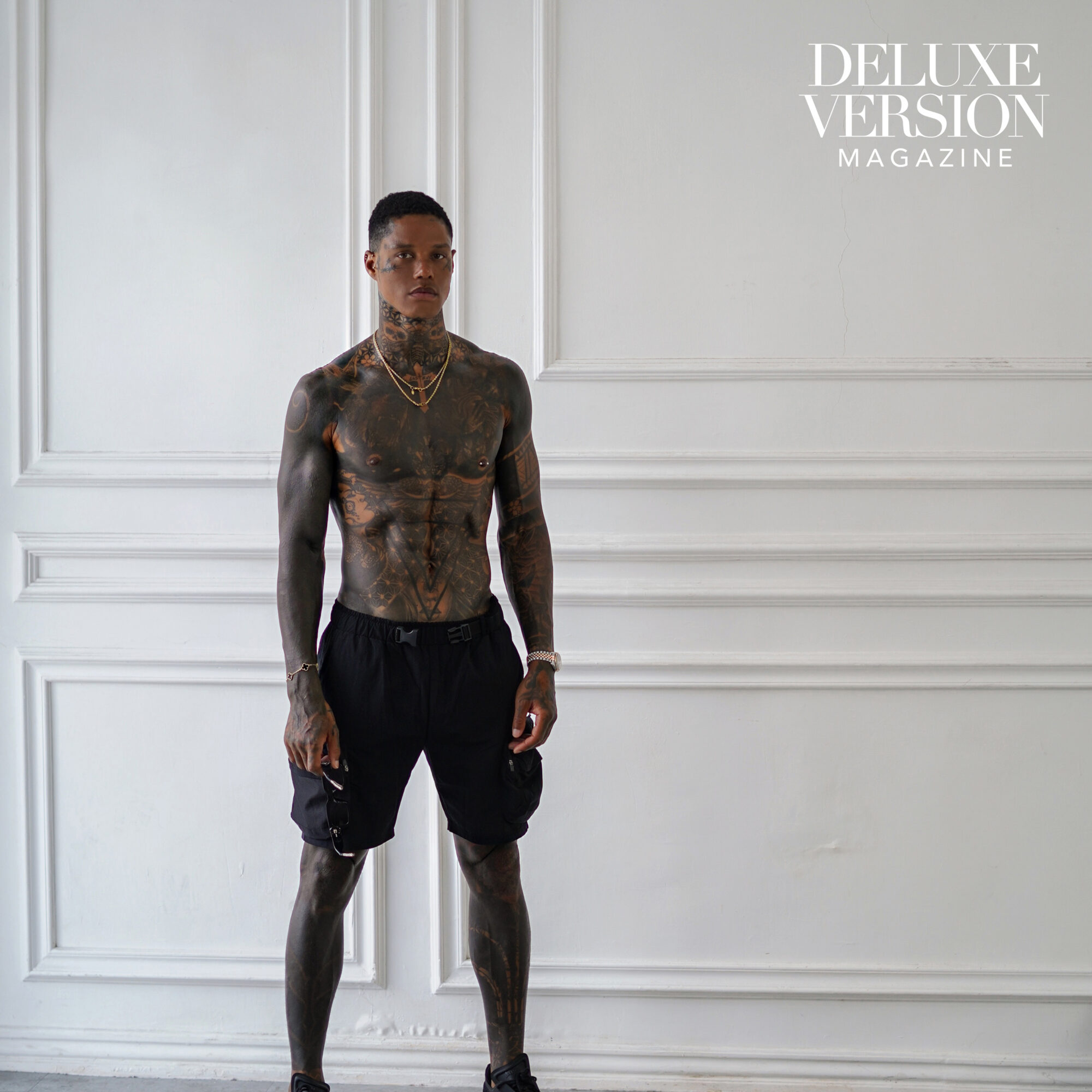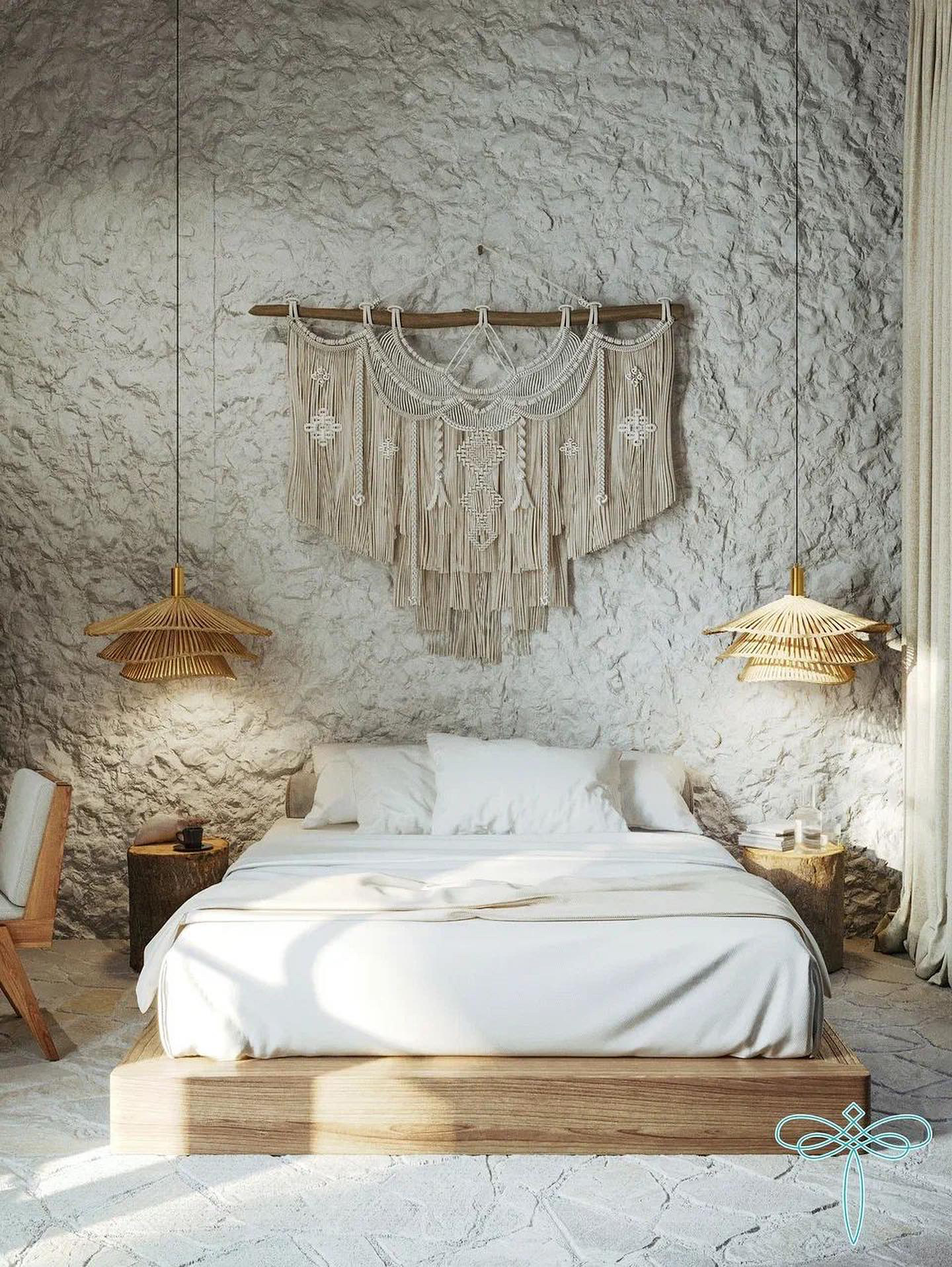 ---
Prior to becoming a male modeling icon, Hermitt studied at Liverpool John Moores University, opting for a placement year abroad in Barcelona, Spain. There he taught sports at a Catalan school near Placa de Catalunya and lived with a Catalan host family, teaching their children English while learning about their unique culture and values. The Spanish aesthetic, especially the realm of fashion and tattoos, would become a source of inspiration for Hermitt.
"My time in Barcelona was transformative," he says. "My host family taught me a lot about morality and hard work, and the Catalan culture really spoke to me. I became inspired to keep traveling and experiencing new things."
Upon returning to England, Hermitt took a job as a PE teacher at a youth high school in Manchester. Originally intending to pursue a master's degree, he would instead find himself embarking on a new career path while in Ibiza during the Summer of 2017.
---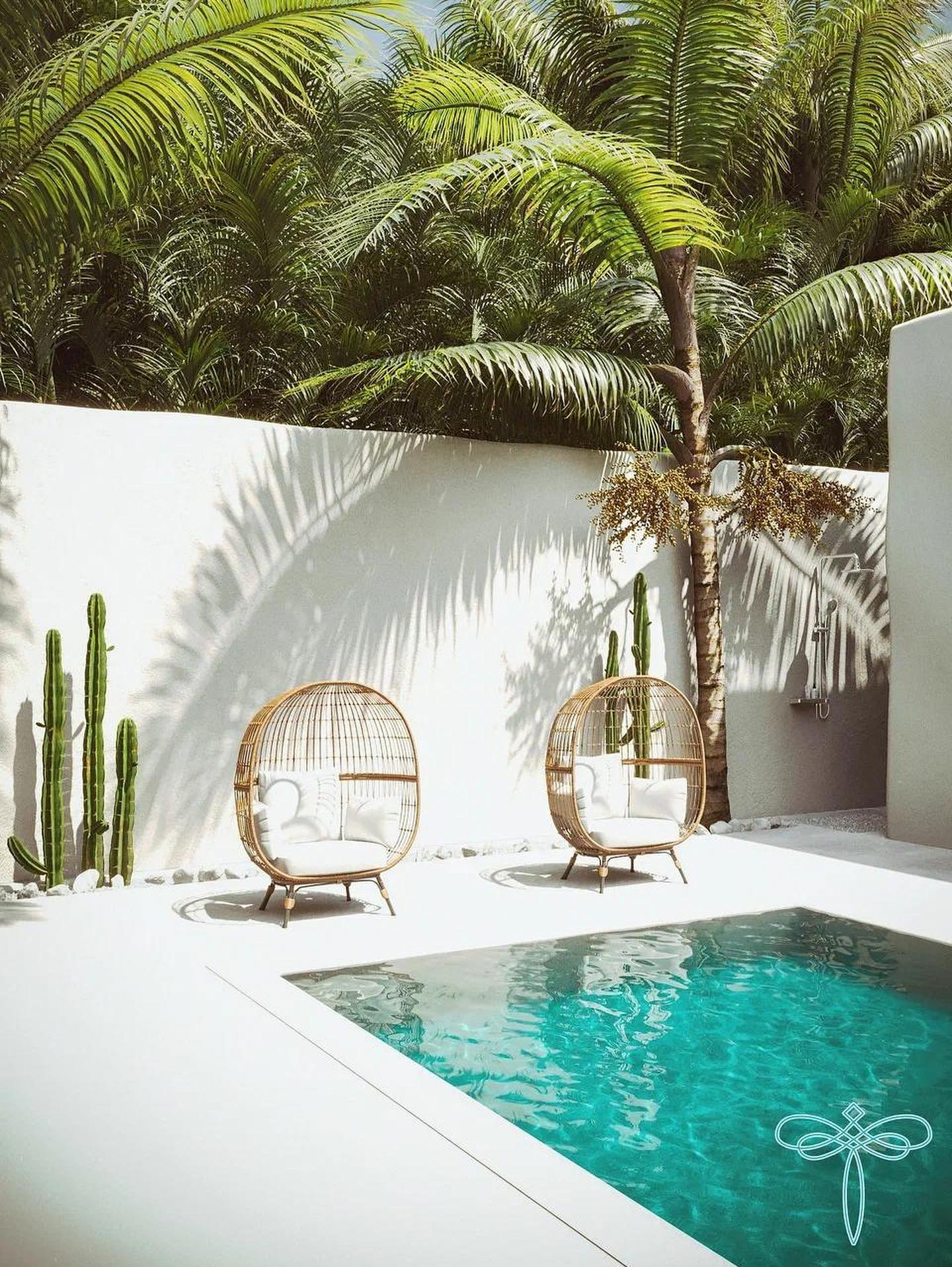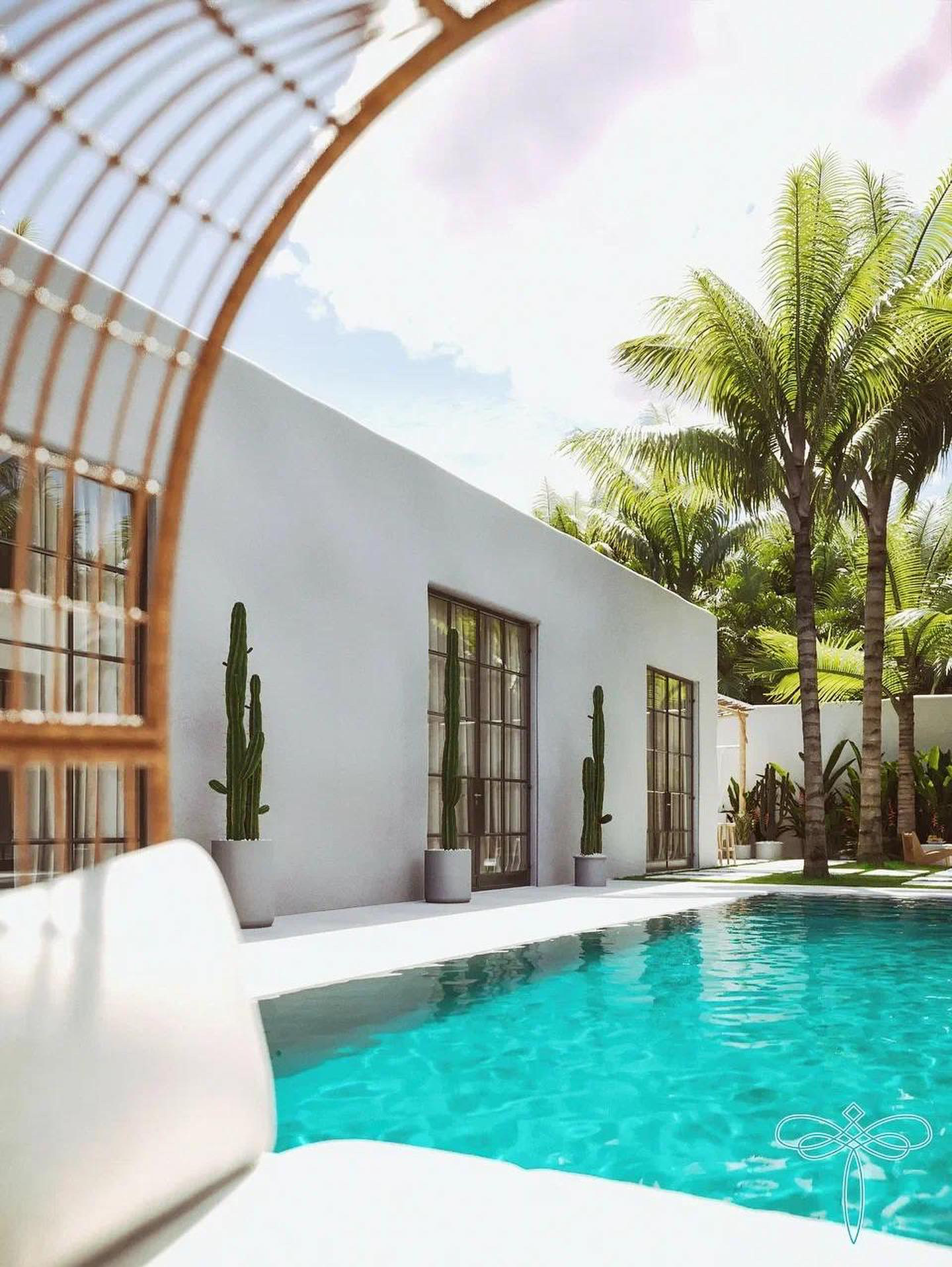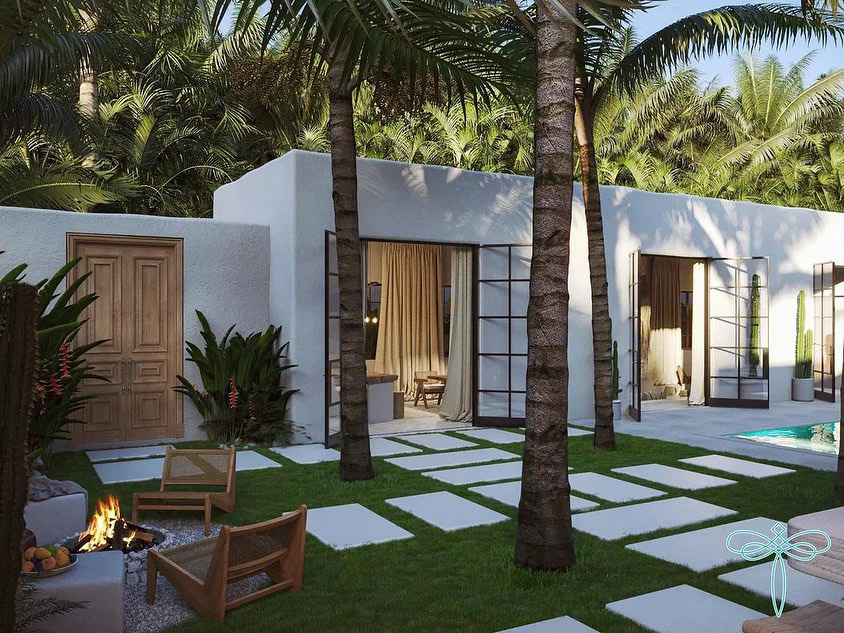 ---
One day, while working at the iconic O Beach, he was approached by scouts from British fashion brand ASOS.
"I remember Pete Tong was playing at Café Mambo after my shift. It was the Radio 1 Weekend party, and we were on our way to watch the sunset and listen to all the old skool hacienda tunes," he recalls. "That's when a scout approached me and asked me to pose for a few photos. It marked the beginning of what has become a long and lucrative modelling career."
Covered head to toe with intricate ink, Hermitt's handsome features and muscular physique combine to create a uniquely imposing look. After working with ASOS, Hermitt signed an exclusive, long-term contract with BOOHOOMAN. In 2020 he was hand chosen by Phillip Plein to do a catwalk shot in Milan during fashion week, alongside A-listers like Jada Pinkett Smith and Tyga. Since then, he has worked predominantly in the US, specifically Los Angeles and San Diego, with Darc Sport, ASRV, and other big-name sportswear brands.
While in Dubai on a modeling trip, a chance encounter with an Australian connection would put Bali on Hermitt's radar. He was so inspired by his friend's stories of the island's stunning beaches, vibrant culture, and unforgettable experiences, that he decided to join them on their next adventure.
"I hopped on a plane from Dubai to Bali on a whim, and it was the best decision I've ever made," Hermitt says.
The trip would prove to be truly life changing. Rather than return to England, Tyrone decided to stay in Bali and build a bar and restaurant with a local friend. Embracing Bali's laid-back beach vibe, he quickly found like-minded individuals who shared his vision of creating something extraordinary.
Uluwatu, renowned for its powerful waves and crystal blue waters, attracts surfers and other water sport enthusiasts from all corners of the globe. In fact, it's one of the major hotspots for surfing tournaments, including Australian surfing sportswear giant Rip Curl's "Padang Padang Cup".
This is where Hermitt decided to build Casa Del Sueno, a Mediterranean-style complex comprised of 16 stunning villas. The exclusive resort will offer a restaurant, bar, statue garden, sauna, gym, and a desert-themed pool. Hermitt's personal villa is set to open in February, with the entire complex opening in June next year.
"Casa Del Sueno Villa will become a premier destination in Bali, offering travelers a slice of Ibiza-inspired paradise," he says.
Tyrone Hermitt's journey demonstrates the limitless possibilities offered to those who follow their heart and dare to dream. As the property market in Uluwatu continues to flourish, Casa Del Sueno and its creator are sure to thrive for many years to come.
---
IG: @casadelsueno.bali @tyronehermitt17
---