Your Lake Las Vegas Custom Home 
 – By Whitney Ogden
Custom home design at Lake Las Vegas focuses on creating an unparalleled and tailored experience on the water from the moment you walk up to the front door.  
"The home at 23 Summer House Drive captures this trend in a beautiful way," said Gene Northup, real estate professional at Sotheby's International Realty and the listing agent on the home deemed Water's Edge.  The property sits on a 1.21-acre peninsula as part of The Estates at Reflection Bay in Lake Las Vegas. "This waterfront home overlooks the entire lake, hence the name, Water's Edge." 
From the moment someone walks up to the home, designed by internationally renowned architecture firm Swaback Partners, there is an immediate connection with the lake.  Guests are greeted with an unobstructed visual path through the glass door all the way to the waterfront backyard.  In the great room, oversized pocket doors open to the roughly 270 degrees of grand vistas overlooking the lake and surrounding mountain ranges, blurring the lines between indoor and outdoor space.  
---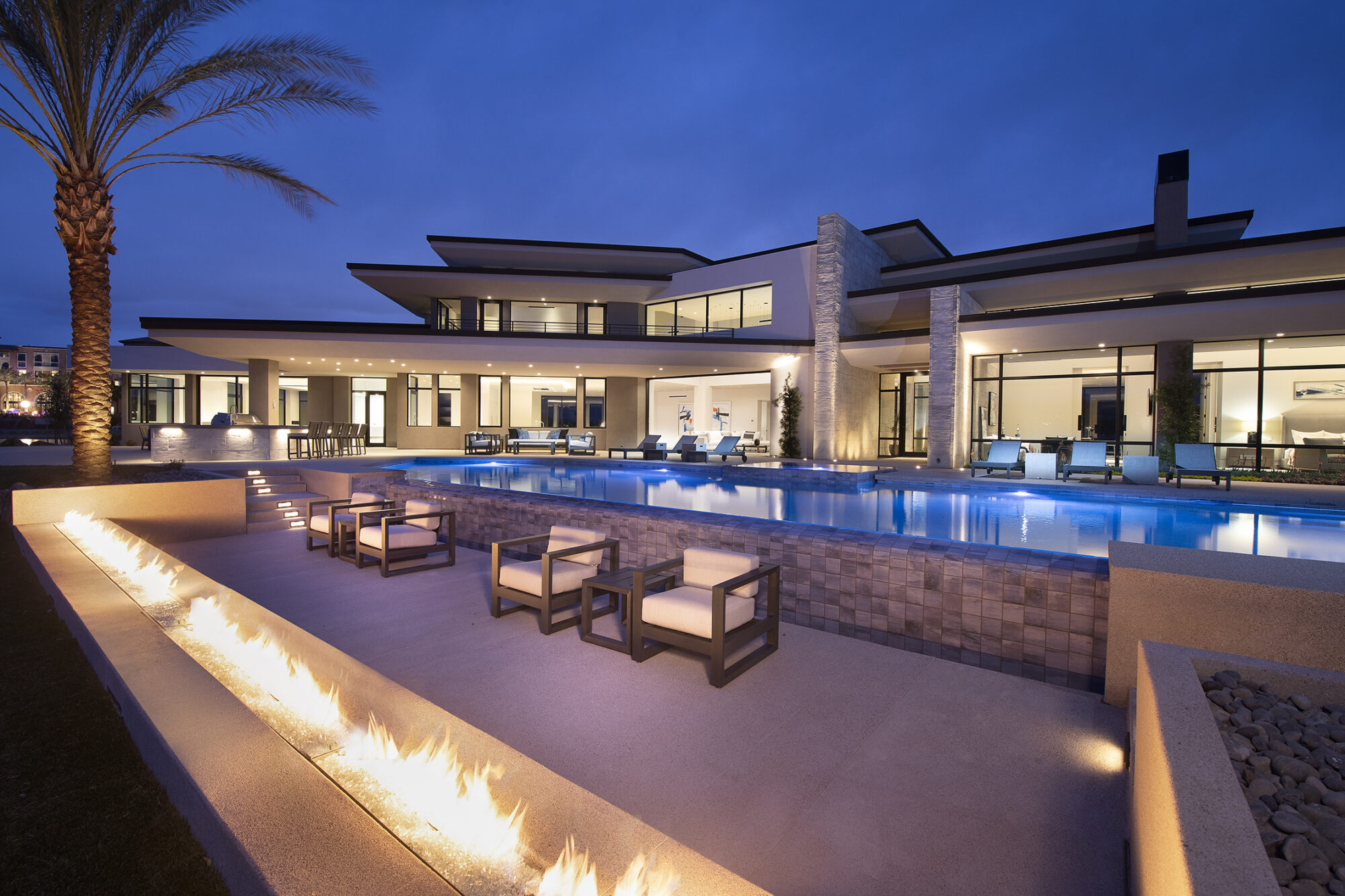 ---
 "Indoor-outdoor living is one of the most sought-after designs right now, especially for an area like Lake Las Vegas that possesses some of the most incredible views with outdoor activity in the city," Northup said.  
Northup said customizing a home experience often involves incorporating spaces for relaxation and grand entertainment, and upgrading traditional spaces to fit those needs.  The estate's oversized kitchen with top-grade appliances, dual center islands, and a prep area is adjoined to the great room, allowing the ability to entertain many easily.
---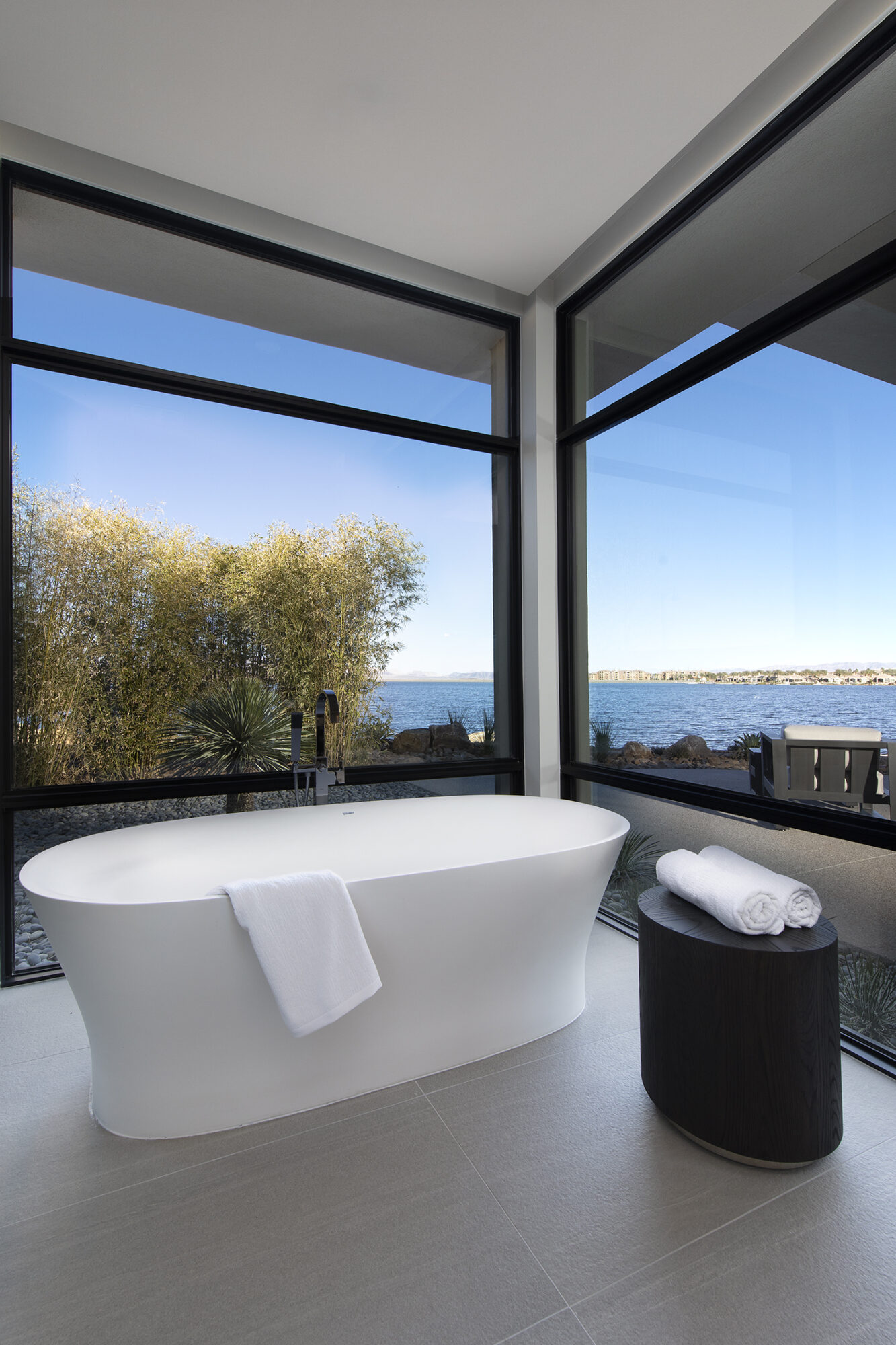 ---
The Estates community can deliver grand views and waterfront living in a contemporary style.  Northup said that although some of his clients require larger houses, roughly 70 percent of his prospective custom homeowners seek more contemporary homes that don't exceed 5,000 square feet.  
Some homes' modern look includes neutral and bright colors, clean lines, natural sunlight, and spa-like features in the master suite and bath.  "We are seeing many residents, particularly women, creating a relaxing and resort-style feeling in the master bedroom and bath; for some, it is the most important aspect of the home."
---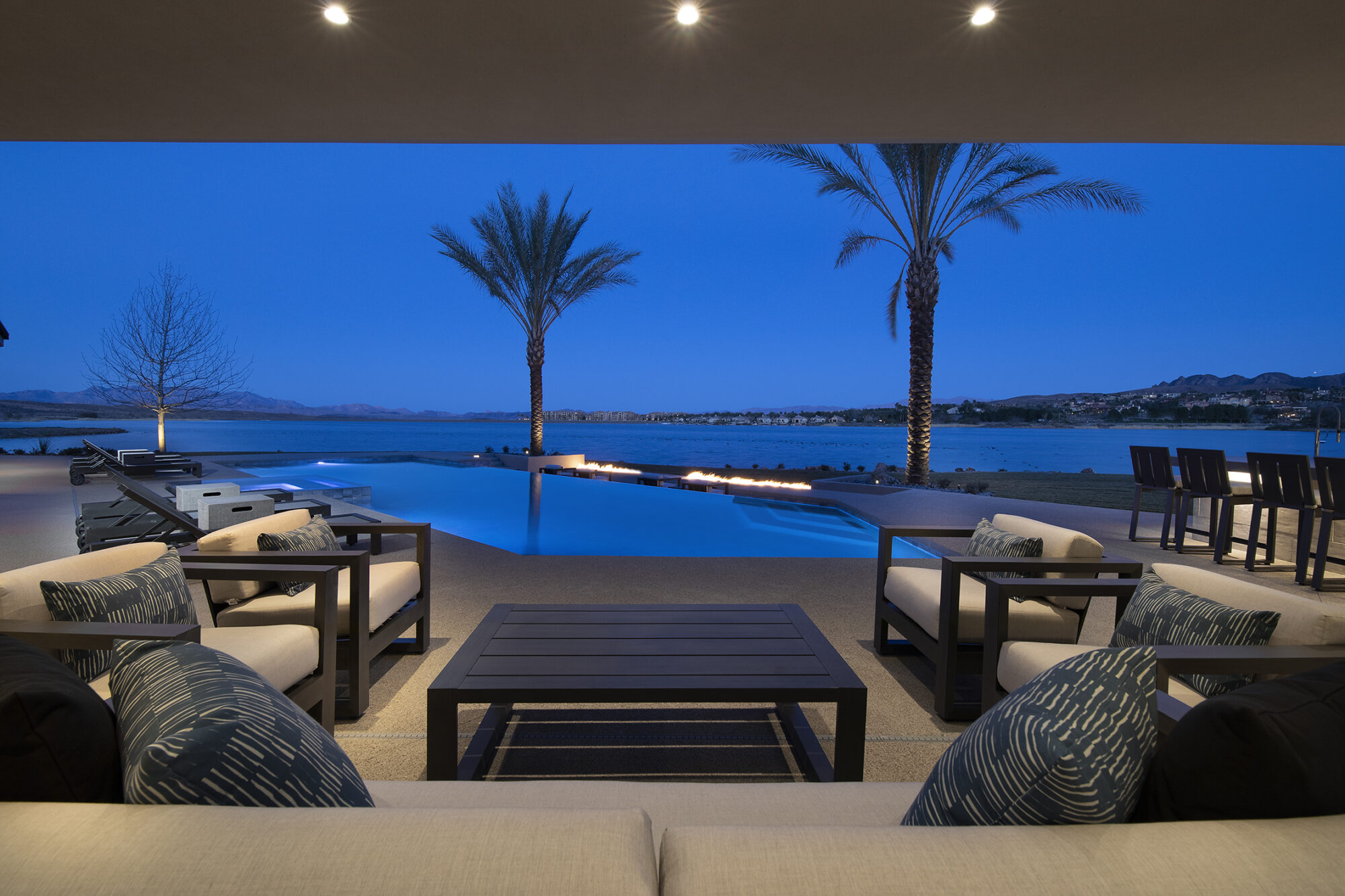 ---
Lake Las Vegas currently offers half-acre and 1 acre lots on the water, which both enjoy private parks and beaches at The Estates. For more information about the community, visit www.lakelasvegas.com.  To learn more about Water's Edge, visit www.23summerhouse.com or call the sales office at 702-497-0300.
---