One of the best ways to celebrate Earth Day is to consume healthy sustainable foods.
Alina Albizu and Pasquale Romano created the health conscious Squally's Cafe. The health food establishment opened in June 2020 and continues to serve customers colorful, nutritious and delicious entrees and snacks, fresh pressed juices, smoothies and artisanal coffee beverages. Owner Alina Albizu's main goal in the creation and operation of Squally's Cafe is to provide, as she says, "a tangible food trend that invites people to live a balanced life through healthy eating."
As a former private chef for celebrities and high profile figures, Albizu has deep roots in the high quality food market. "I wanted to create a space where people can come and socialize around nutritious food and drink. I was blessed to have the support of Pasquale Romano, who believed in my concept since day one," the cafe owner and founder expresses. Romano decided to enter a partnership with Albizu to bring Squally's Cafe from an idea to the materialized health gathering spot it is today.
---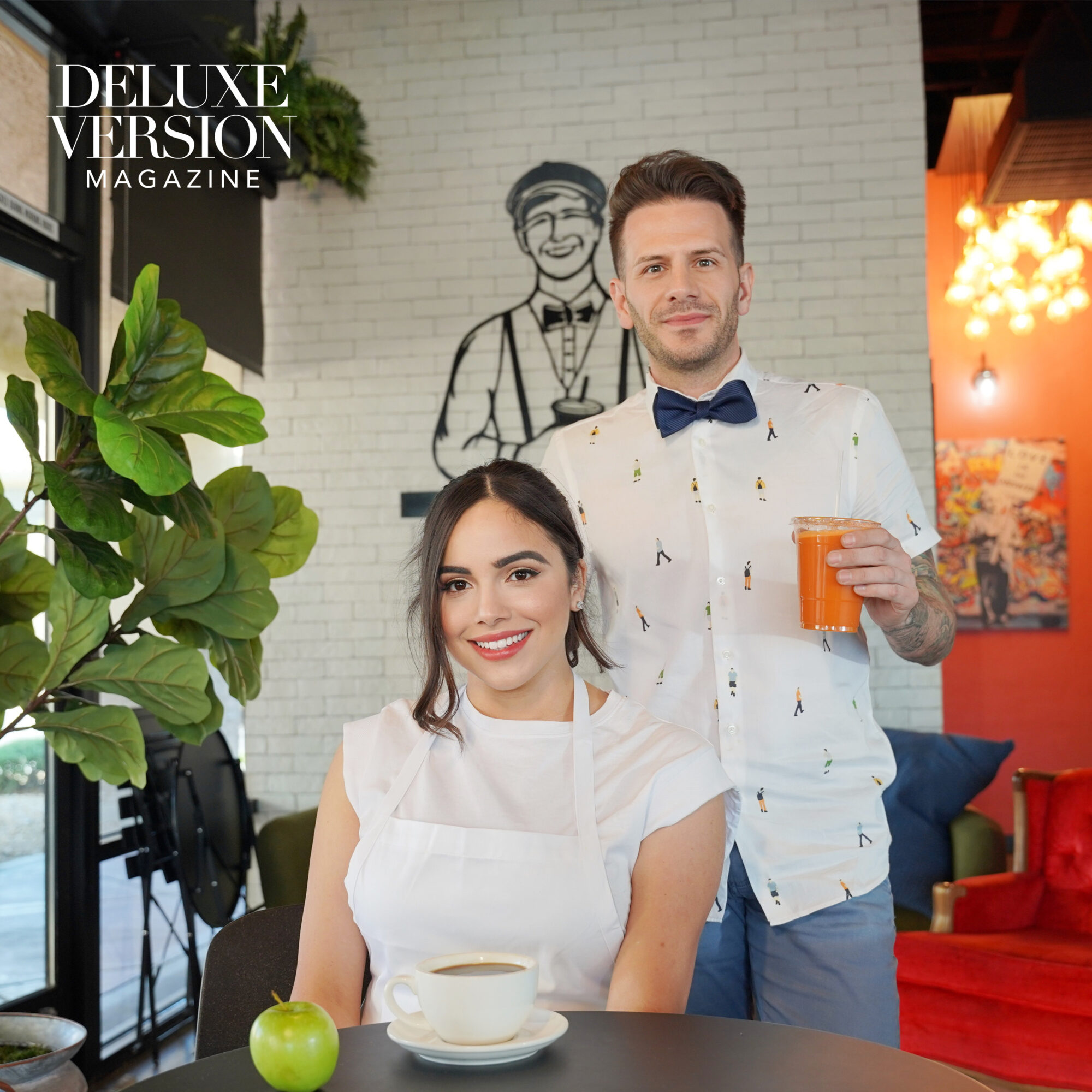 ---
Each menu item is constructed with natural and fresh ingredients Albizu assures. "I believe that you become what you eat. My recipes are loaded with colorful fruits, vegetables and superfoods to help our customers become physically and mentally a better version of themselves," she mentions with enthusiasm. There is no need to sacrifice taste for health when it comes to the goods offered at Squally's Cafe.
The juice bar is an important aspect to Albizu as she aims to convert people from drinking processed sodas and juices to consuming fresh pressed juices that not only taste delicious but also can improve the health of its consumers as well.
"One cup of fresh juice is packed with essential vitamins and minerals from fruits and vegetables that can improve energy levels, support digestion and help achieve glowing skin," Albizu expresses.
Fresh pressed fruit and vegetable juices also have cleansing properties that aid the body in the toxin elimination process.
The space is highly conducive for customers to work, study and socialize while enjoying options from the cafe's menu. "We have huge glass windows so we can appreciate the day-time natural light. We also have an eclectic playlist with controlled volume that allows a free flow of conversation," Alina Albizu informs.
---
Grab your laptop or your favorite book and head to Squally's Cafe off of Rainbow and the 215 at 7920 S Rainbow Blvd, Las Vegas Nevada.
---