If you're looking for a home-buying experience with international flair, look no further than English Claire. Claire Nagel, that is.
This London-born transplant is fast becoming a realtor to reckon with in the Las Vegas market, and over the past few years, she has earned a reputation for her integrity, reliability, and near-constant availability. Claire is a triple threat—a lesbian woman over 50—and when it comes to caring for clients, her real estate mantra is simple: devotion, devotion, devotion.
"I care about people and I like to talk to people about life," says Claire. "We don't have to talk about houses. It's not about having that hard sell; I'm a friend, confidante, and someone they can rely on."
Claire brings a wealth of worldly experience to her role at Sotheby's International Realty having lived and worked in the UK, Spain, Miami, New York City, and Los Angeles. During that time, she managed numerous music and entertainment venues, restaurants, and hotels across the globe. When she permanently moved to Las Vegas in 2005, Claire quickly established herself as an in-demand manager at many of the top hotel and casino resorts, including Assistant Hotel Manager at MGM Grand and as Cosmopolitan's Resort Manager.
---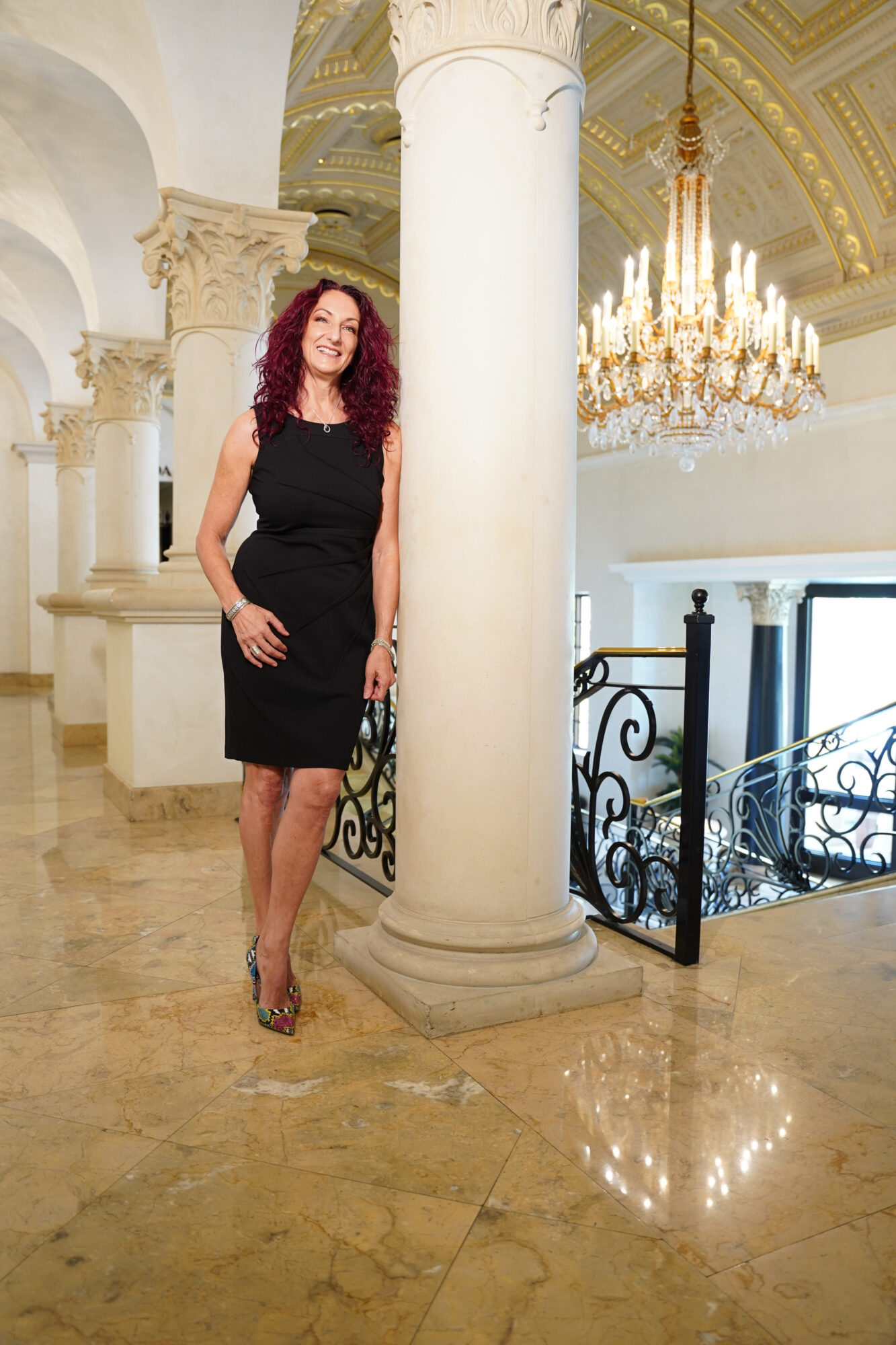 ---
"I loved to deal with high-end guests, including celebrities and those who demand that extra 5-star service," says Claire. "I'm able to work really well under pressure; I've had that built into me. I mean, hotels are not an easy thing. Ha!" But in 2015, this big city girl wanted more time for the quality of life this small town had to offer, so she did the ultimate flip.
"I went from someone who knew everything about hospitality, to someone who knew nothing about real estate," admits Claire. "But my true talent within the 'people industry' helped make it a smooth reinvention." Two years ago, she joined the global network at Sotheby's, right before the pandemic shutdown. While a difficult time, Claire continues to draw on her past expertise and resources to help each and every client overcome obstacles. "Things will go wrong in real estate, in life and it's all how you handle it," says Claire. "Everything is fixable. I know it's not easy and I don't treat real estate like it's easy, but I put in the work, I take care of my clients, I follow up, and I'm there for them."
Through her "signature white-glove service," Claire says she always strives to create long-lasting relationships with her clients and often finds them becoming friends long after the transaction is complete.
"My goal for my clients is to make sure their experience with buying or selling a house is a memorable one, not a stressful one," says Claire."So, if I can take the stress out of the equation, it's a win-win situation."
Looks like it's a winning strategy.
---
For more information, go to: www.clairenagel.lasvegassir.com
---