Honor the Gift, in the heart of West Hollywood was designed in collaboration with Russell Westbrook and HOD. The organic yet industrial design influenced by the Inner City of LA, was executed by the design team reflecting Russell's vision.
The illusion of tile crumbling through the walls layered with floor to ceiling metal clothing racks brings a juxtaposition and high contrast to the space. The materials utilized are reminiscent of the strong community that has been built within the HTG brand.
---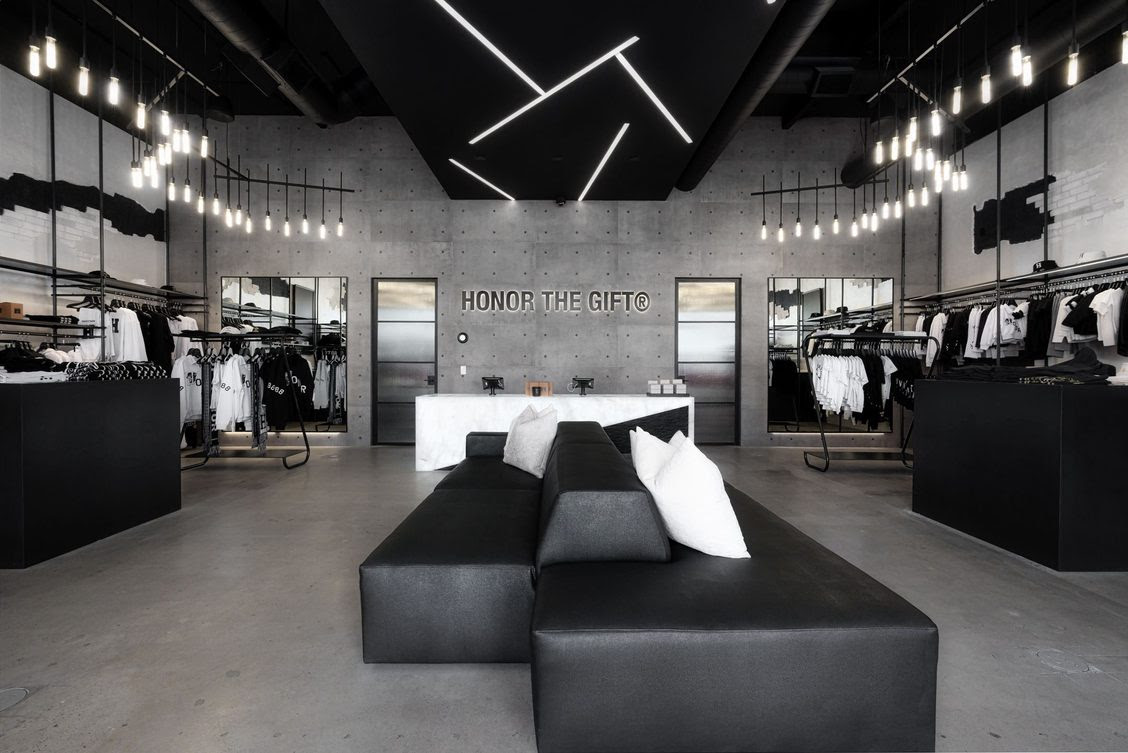 ---
The mixture of organic textures help achieve a sense of variety and interest in the space. From concrete to hair on hide leather, the layering of materials work together to create a space that speaks to the unique story of the HTG brand. Throughout the conceptualization and execution, the team established a strong design that speaks to the integrity of the surrounding community.
---