Rome will always be a bucket list destination for people around the globe and it does not take a historian to understand why. The iconic city blends a rich history and timelessness with endless opportunities to experience the modern metropolitan culture of Italy's capital. Rome's booming contemporary food and beverage scene has led to this destination catching up with another of Italy's most popular cities – Milan. People flock from around the world to experience the rich history and now they can enjoy some of Rome's modern wonders.
Sofitel Rome Villa Borghese Hotel is the ideal five star experience for travelers wanting a luxurious getaway conveniently located in one of Italy's most picturesque cities. The chic hotel is located a stones throw from some of Rome's most noteworthy attractions like the Trevi Fountain, Spanish Steps, and Villa Medici. Travelers can walk to the boutiques and restaurants along Via Veneto in minutes or spend their afternoon strolling through one of Rome's most revered parks, Villa Borghese. Located on a quiet street, Sofitel Rome Villa Borghese allows guests to enjoy the best of both worlds – steps away from the hustle and bustle of the city and a calm, cool and quiet refuge from the cosmopolitan hub within the peaceful property.
---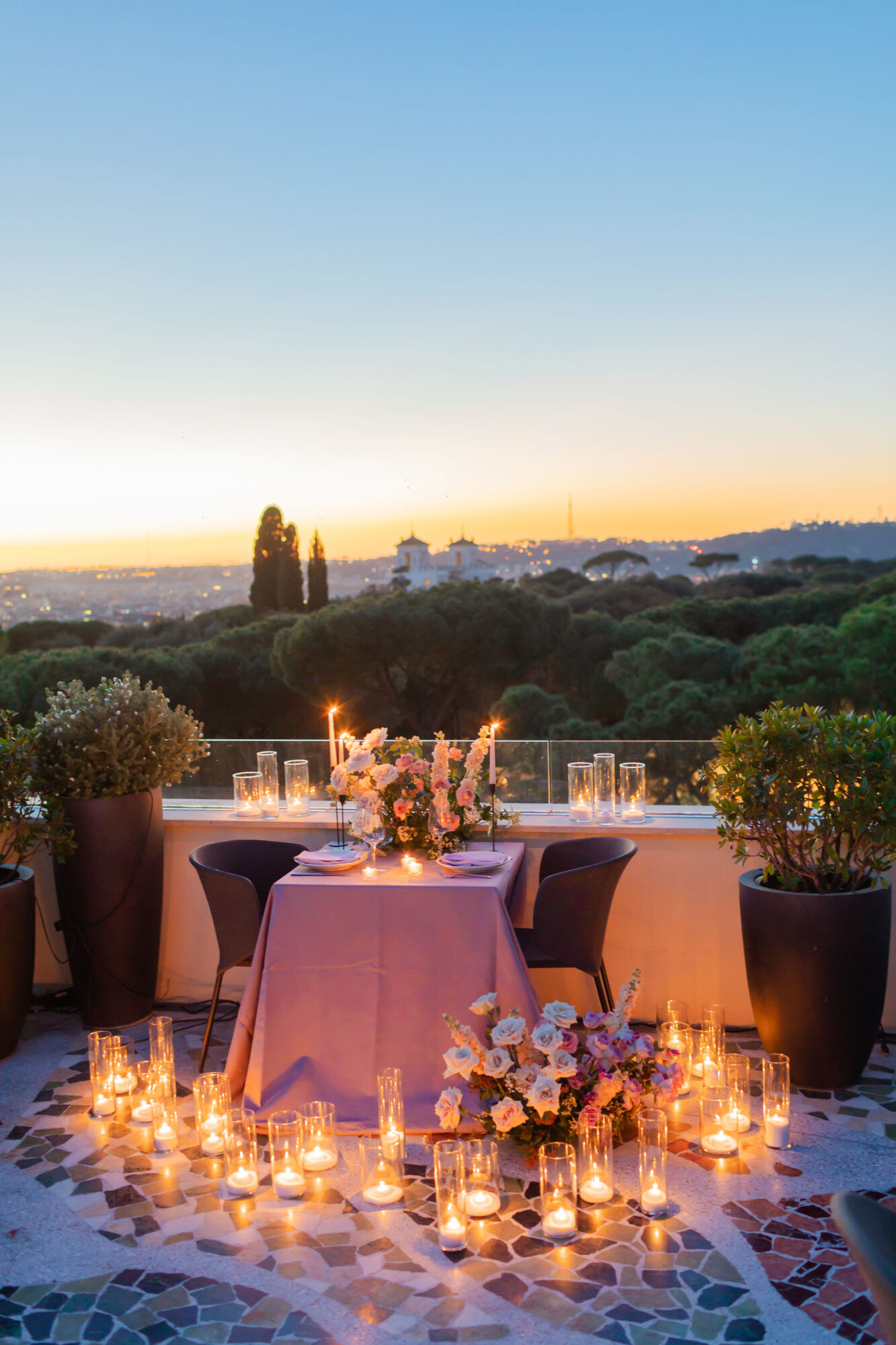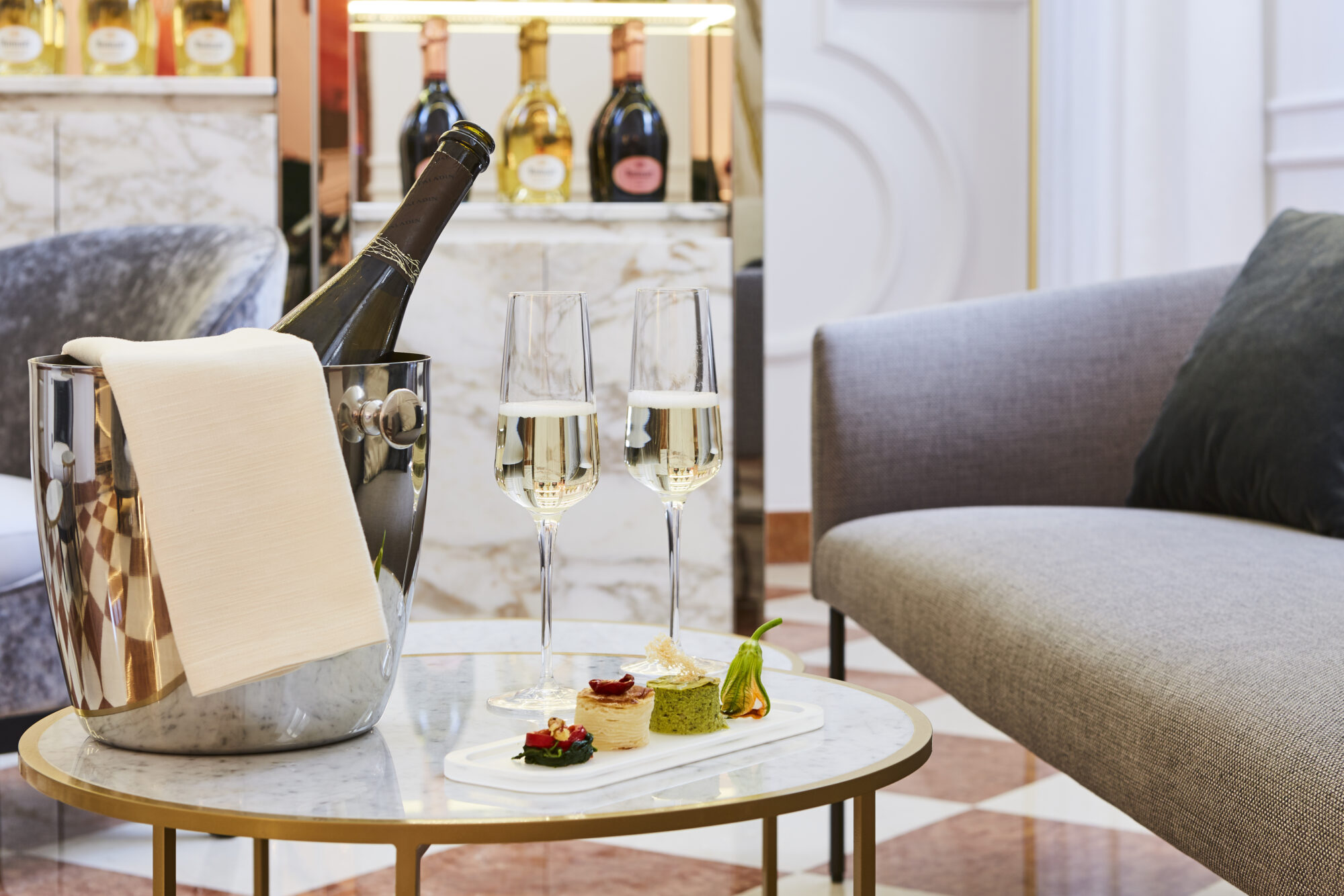 ---
The Sofitel Rome Villa Borghese Hotel is housed in a former 19th century palazzo and recently underwent an extensive renovation. The newly overhauled property boasts 78 rooms and suites beautifully decorated with a combination of Sofitel's modern French 'art de vivre' meets a classic twist inspired by all things Italy. The sleek room design includes a crisp white palette with each room featuring Baroque style ceiling art – recreating the beautiful blue sky of Rome. All rooms feature Sofitel's trademark My Bed bedding – extra large beds with plush feather topper and duvets, Nespresso machines and Hermes toiletries. 
One of the standout features of Sofitel Rome Villa Borghese Hotel is the panoramic rooftop eatery – Settimo. The restaurant features garden inspired decor – paying homage to beauty of the nearby Villa Borghese park. Guests can enjoy sunset signature cocktails before enjoying delectable bites for dinner in an airy al fresco setting. Settimo features globally inspired signature cocktails – perfect for any palette. The restaurant is also the setting for the hotel's breakfast buffet with endless options to start the day and a wide variety of coffee beverages.
---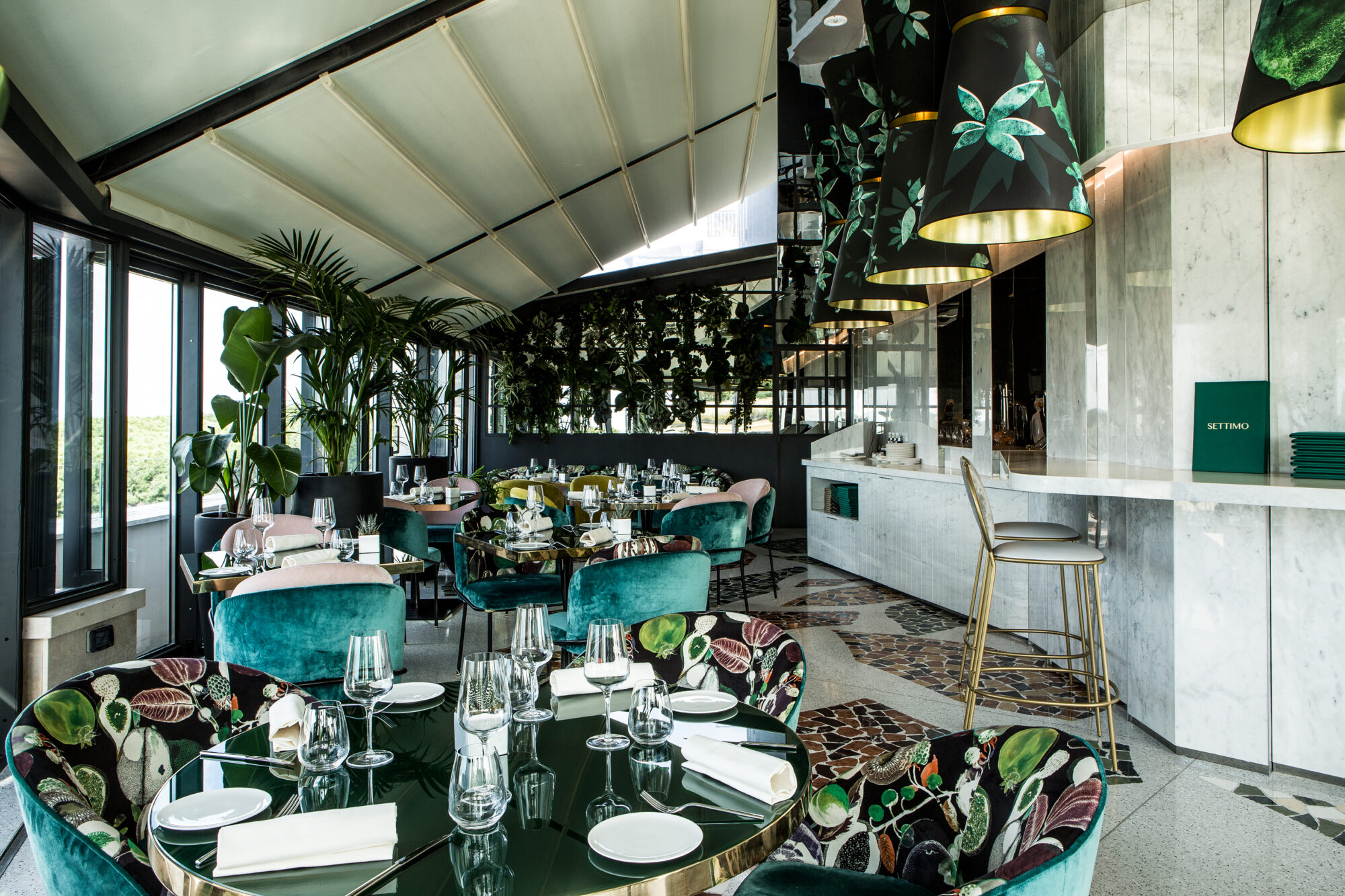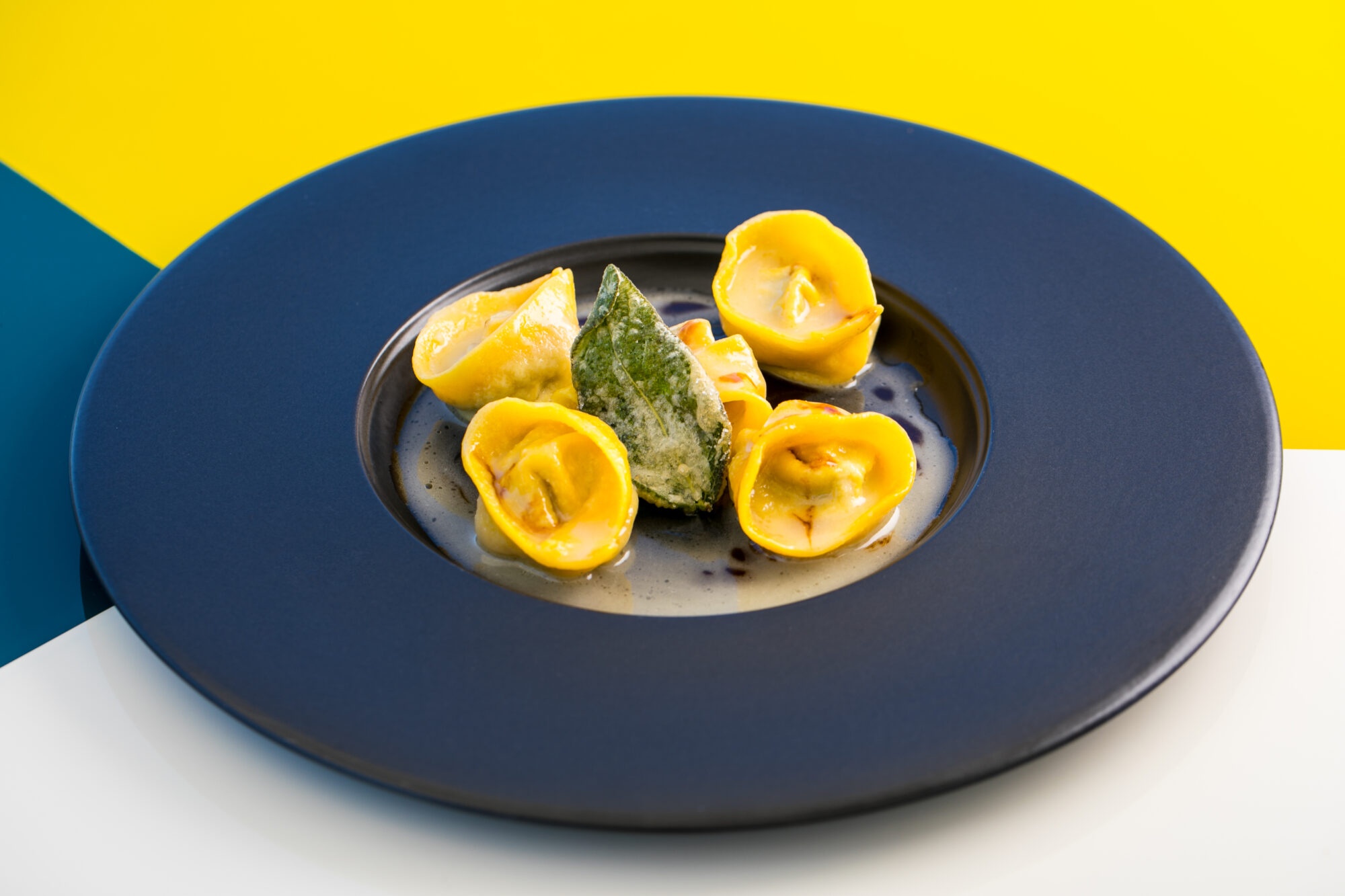 ---
Sofitel Rome Villa Borghese Hotel has no shortage of adventures for guests to embark on while staying at the property. For the traveler wanting a history lesson of Rome, Archeo Running is a great option for a deep dive into all things historic Rome. The tour is guided by a highly educated individual that allows guests to be downloaded on the rich historic locations in Rome. ArcheoRunning tours can be either a walking tour or for the fitness forward traveler – pick up the pace and run through Rome's historic landmarks. The guide even showcases some of Rome's tucked away hidden gems. 
Another option for guests of Sofitel Rome Villa Borghese Hotel is to explore the booming food and mixology scene in Rome during one of Italy's most treasured times – aperitivo hour. Aperitivo hour is Italy's version of a Happy Hour where people relax, unwind and sip a cocktail with some small bites prior to sitting down for a more formal dinner. Sofitel Rome has a partnership with Davvero Rome to curate food and beverage experiences and itineraries for guests to be immersed in the local culture and hospitality hot spots versus being corralled into some of the cities tourist traps. Whether exploring some of the Top 50 bars in the world located in Rome or an introduction to aperitivo hour – Davvero Rome and Sofitel Rome can help facilitate an exquisite experience.
---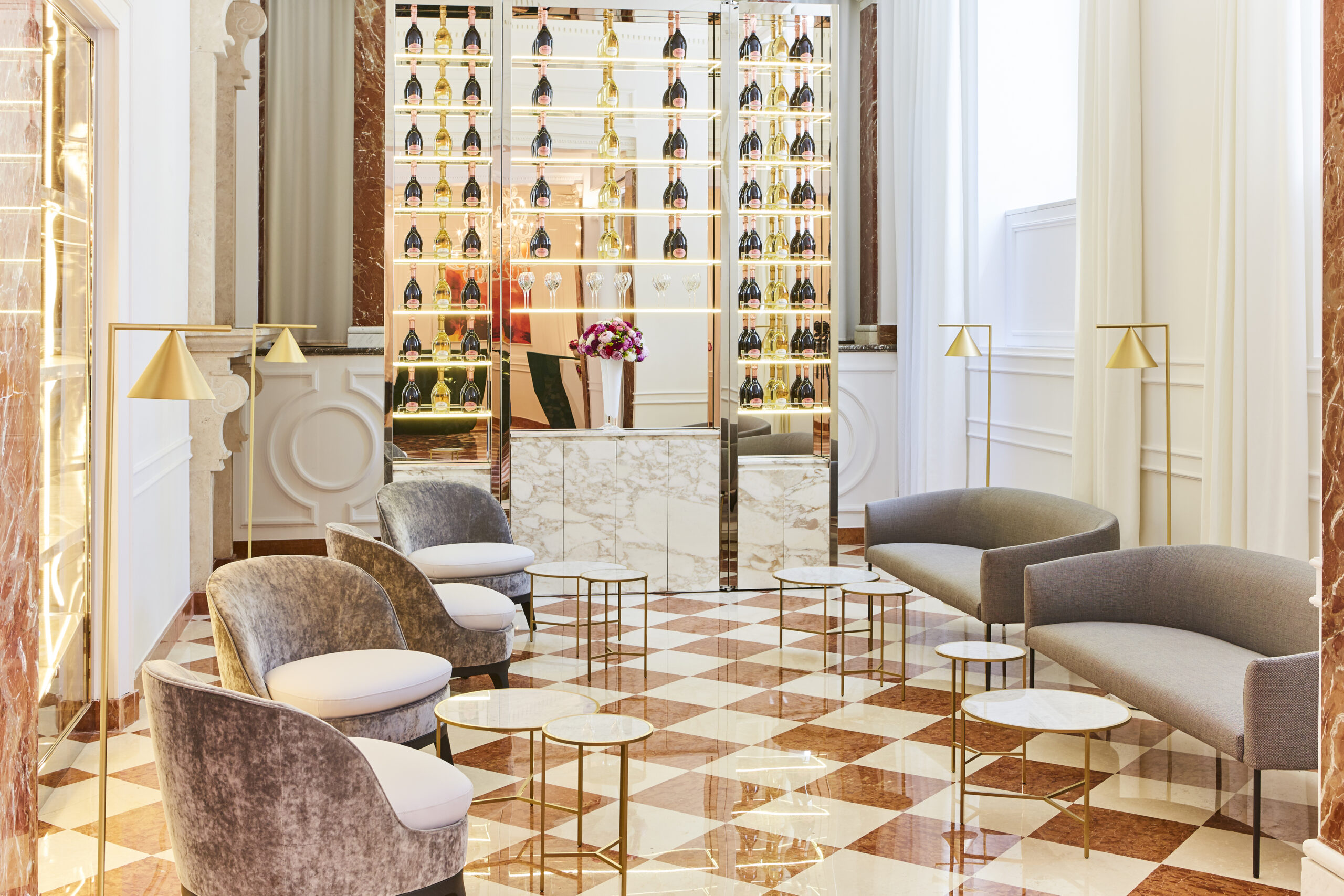 ---