Belluscious is not only the greatest portmanteau of all time, it also happens to be the name of Gen Cleary's world-renowned production company, which, much to our benefit, is now performing at Virgin Hotels' Élia Beach Club. 
Gen Cleary founded Belluscious in Montreal, Canada (birthplace of Cirque Du Soleil) in 2003 with the goal of elevating the status of women in the entertainment industry. Her wildly creative costumes, brilliantly crafted choreography and mind-blowing theatrical content would help Belluscious burst onto the Montreal arts scene and allow Gen Cleary to expand her operation to the new mecca of dance music culture, Las Vegas. After working with notable clubs like Marquee and Hakkasan, Gen Cleary and Belluscious would garner worldwide attention from big names in the music and entertainment industry.
---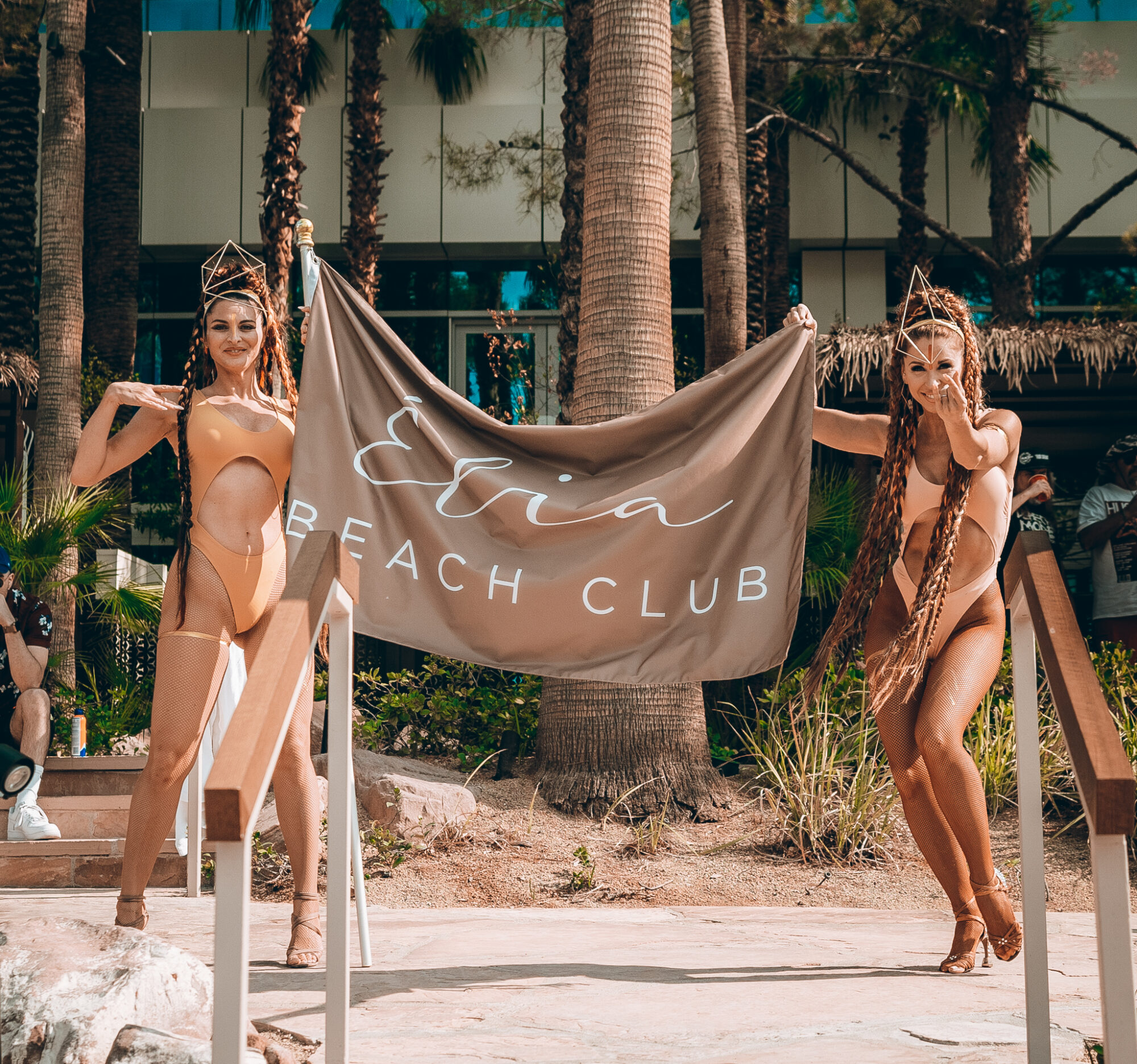 ---
The most significant of these big names is Michael Fuller. In 2008 the Vegas-based DJ, nightlife visionary, and nightclub executive – responsible for bringing Vegas its first international superstar DJ resident, Paul Oakenfold – would offer Gen Cleary the creative director job for Oakenfold's Perfecto Nights at the Palms. Since then Belluscious has become the go-to company for Vegas residencies. For Gen Cleary, teaming up with Mike Fuller and his partners Mio Danilovic and Jason "JROC" Craig for a new artistic endeavor was a welcome opportunity. 
"I fell in love with the vision of Élia Beach Club and the idea of letting performers embody the music they are dancing to while connecting with the audience in an interactive and immersive way." 
Belluscious' Élia team consists of 8 performers: 6 dancers and 2 acrobats. When asked about the recruitment process, Gen Cleary expressed how hard it was to cut people from the audition. 
---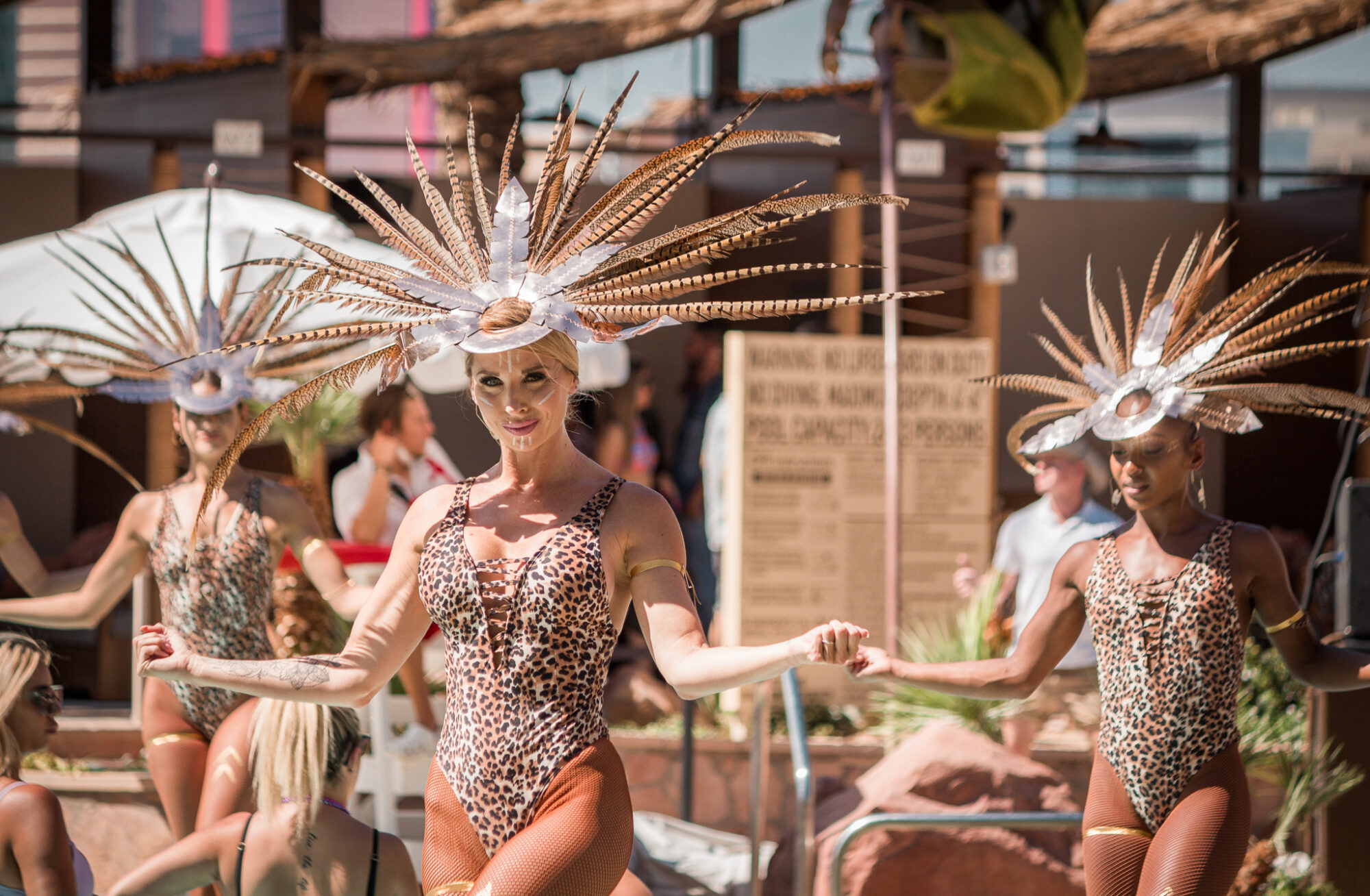 ---
"It was extremely difficult to narrow the group down to just eight, but I am very pleased with the team we have assembled. They are talented, powerful women with amazing personalities." 
The multinational troupe, which contains members from countries such as Italy and Brazil, brings an exotic flare to Élia Beach Club's organic island atmosphere. Whether dancing or performing gymnastic feats, synchronized or improvised, the Belluscious team's mission is simple: to help people unite and celebrate life through the healing art of movement. 
---