Bryan Abasolo is well known in the Bachelor Nation. He's married to Rachel Lindsay, who chose him on season 13 of The Bachelorette. The couple got married back in 2018. Both of them now reside in Los Angeles after spending time in Texas and Florida. 
Abasolo had a thriving practice in Miami, but when his wife started getting more work and national exposure, she moved to LA. Abasolo stayed back for six months to run his chiropractic office, eventually closing the Miami location and moving it to Beverly Hills in April of 2021. Abasolo says, "at the end of the day, family is what's most important." He also says he wanted to mimic what he did in Miami and do it in LA. He established the Beverly Hills Disc & Laser Therapy Center. The clinic helps people in a natural way and introduces modern technology to help with natural health,
"I have some gadgets here that are very high tech and have published studies behind them, that essentially prove that they are very effective at alleviating what hasn't been cured with other methods, with traditional medicinal methods."
---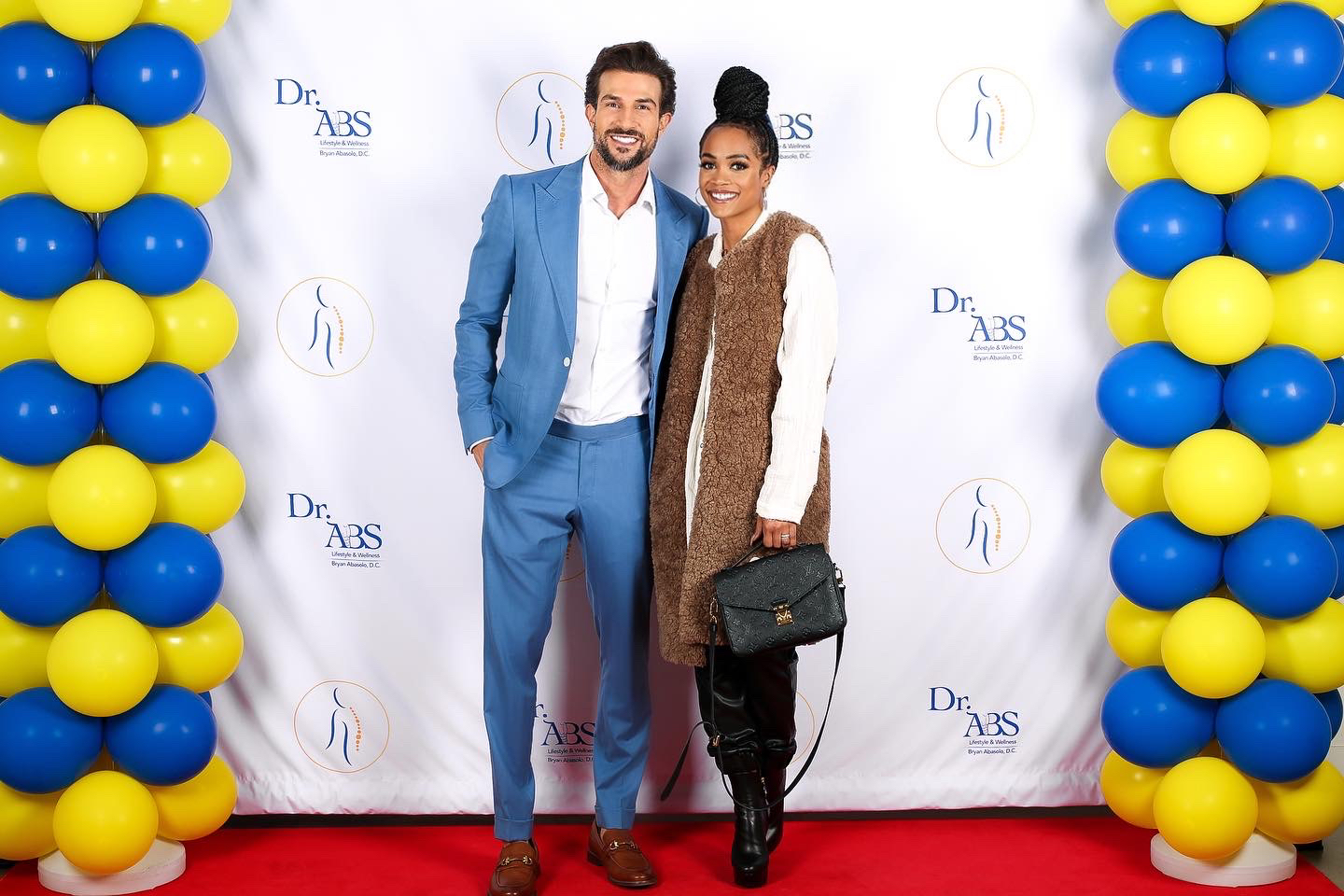 ---
Abasolo has treated tons of people that have been in car accidents with a back injury or have had a sports injury, but also professional athletes. He says,
"for example… Tom Brady, Jerry Rice… some of the greatest players of all time have sworn by chiropractic, it keeps them healthy, it keeps them functioning at an all time high."
He also points out it's important for people that work a 9 to 5 office job,
"there's an epidemic in this country, it's called sitting at a desk for 8 hours a day looking at a computer… that doesn't do us any favors because our bodies are meant to move."
Abasolo says he provides the movement and the methods to help the body function at a better pace. 
There are two phases to Abasolo's office. He dips in the weigh loss market too by working on a plan for people to shed pounds, "I want to help people become the best version of themselves with whatever health goals they have, whether it's weigh loss, body contouring… I have a great program that I promote that is very effective and I've helped out so many people. I also have a lipo-laser, which is a very non-invasive, FDA cleared device that is doing wonders when it comes to reducing inches and burning fat in people that want to get a little head start when it comes to their weigh loss journey, and I love doing that." Abasolo says he thinks it all goes hand in hand. He treats people that have back pain, but sometimes it wouldn't hurt if they lost a some pounds, "the less weight they have on their body and the joints, the less pain they are going to have." He says he wants to get his patients better but he also wants them to stay that way, and this helps them create a lifestyle.
---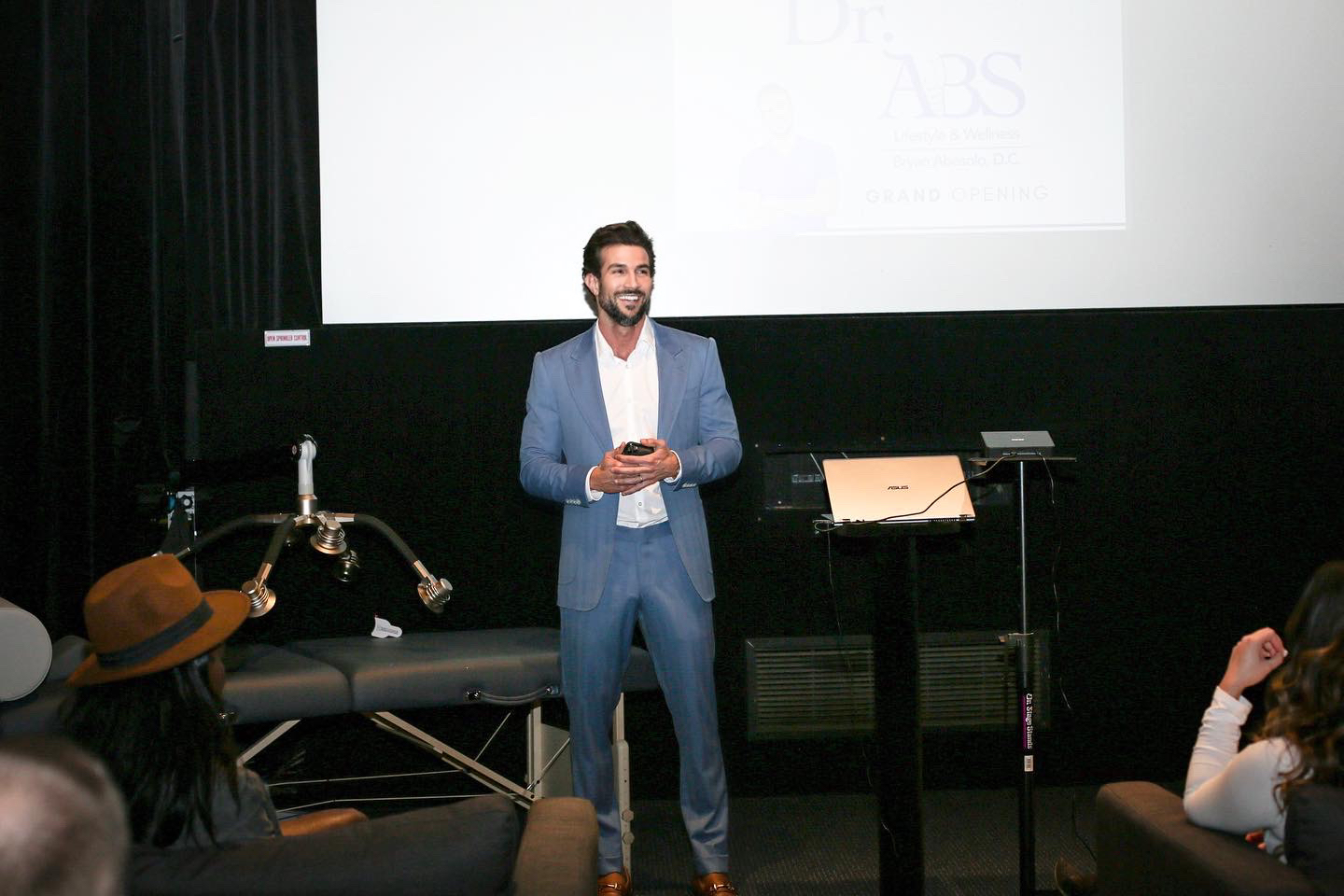 ---
Abasolo and his wife live in West Hollywood. He says he loves it so far. He thinks they will stay there and grow their family. He admits being on The Bachelor shows have helped visibility,
"it doesn't hurt that I was on The Bachelor, and I'd be silly not to promote that in my advertising, if it helps get people through the door so I can show them what I got, so be it."
Abasolo is confident in his results, he says he knows he can help people. 
If you want to listen to Abasolo's podcasts, he has two! The Dr. Abs Healthcast (drabshealthcast) is where he brings in different providers and health influencers from all over… doctors, health coaches, nutritionists, dietitians. He says he is constantly growing and learning so he loves to interview people with different backgrounds and specialties, "if I help one person  that is watching that podcast and made a decision about their health and their lifestyle, then I've accomplished my goal." 
If The Bachelor side of things is more your style, he has a podcast called Talking It Out with Bachelor Nation. He hosts this show with Mike Johnson who is also a Bachelor alum. They talk about the show… but they also take it a step further by "talking it out." Abasolo says,
"we like to get down to real topics and have real conversations, sometimes the topic does come from the Bachelor show… whether it be relationships, love, sex, whatever the case may be… if it's a hot topic, we want to break it down and talk about it."
Abasolo knows he has a busy life but he's enjoying it and says it all comes down to helping people. You can reach out to his practice and schedule a free consultation. You don't have to be located in the Beverly Hills area either.  
---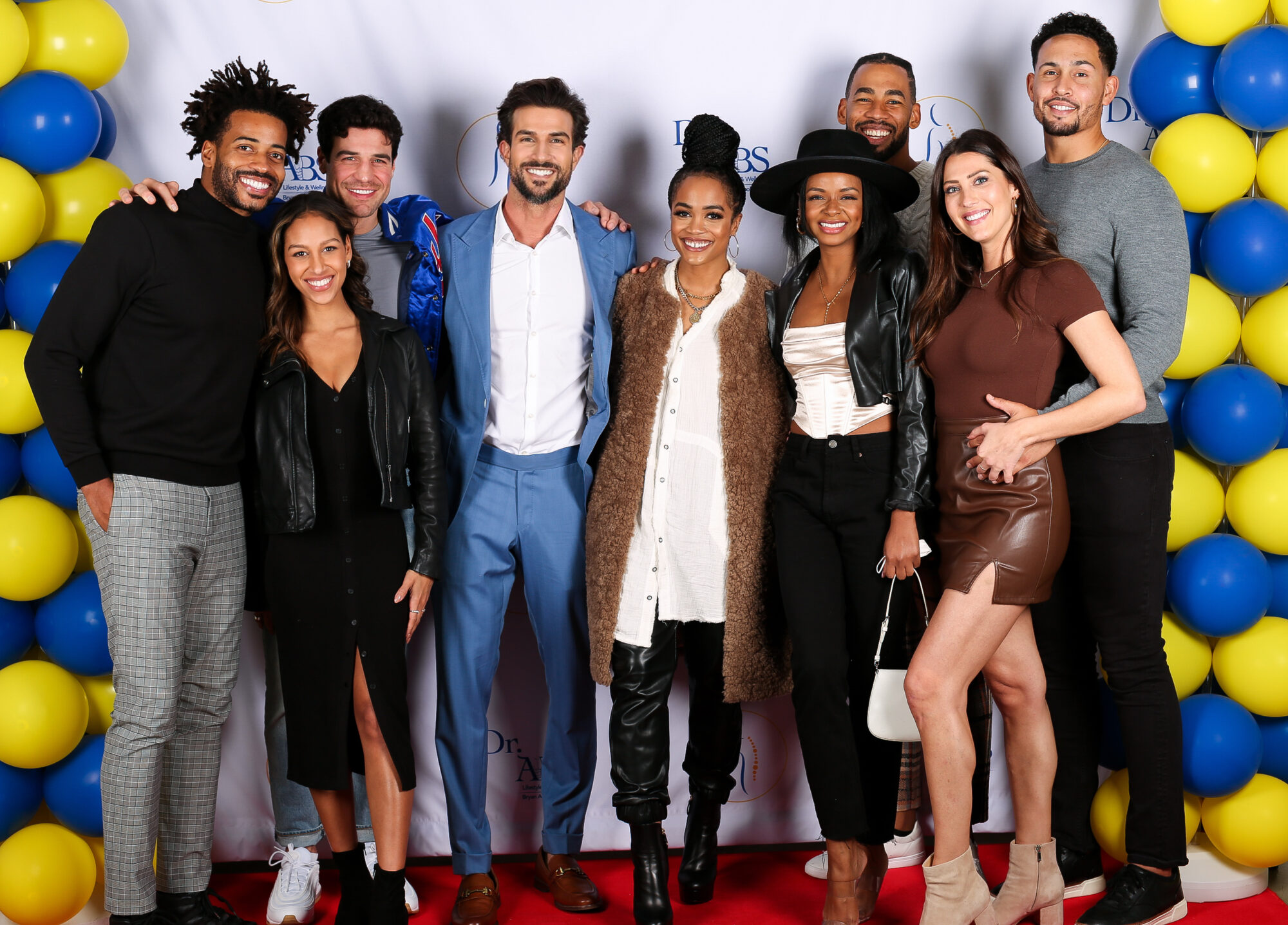 ---
Beverly Hills Disc & Laser Therapy Center | www.bhdiscandlaser.com
---