When tight end Darren Waller joined the Las Vegas Raiders in 2018, little did Sin City know he would give as good as he receives.
In 2020, he formed The Darren Waller Foundation, and since then, he has worked tirelessly to help young adults "avoid and overcome addiction to drugs and alcohol, and to give support to their families during their recovery and treatment journey."
At the Foundation's 3rd annual "Beyond the Wall" event held recently at All in Aviation and Lone Mountain Aviation private airport in Henderson, Nev., hundreds donated over $600,000 to his cause, proving #83 is hands-on, both on and off the field.
"This is what really gives me goosebumps right here; we have provided over half a million in recovery treatment to 38 grant recipients," said a proud Waller.
In total, the 30-year-old athlete-turned-philanthropist's work has raised millions and impacted thousands of lives in Las Vegas and around the country.
---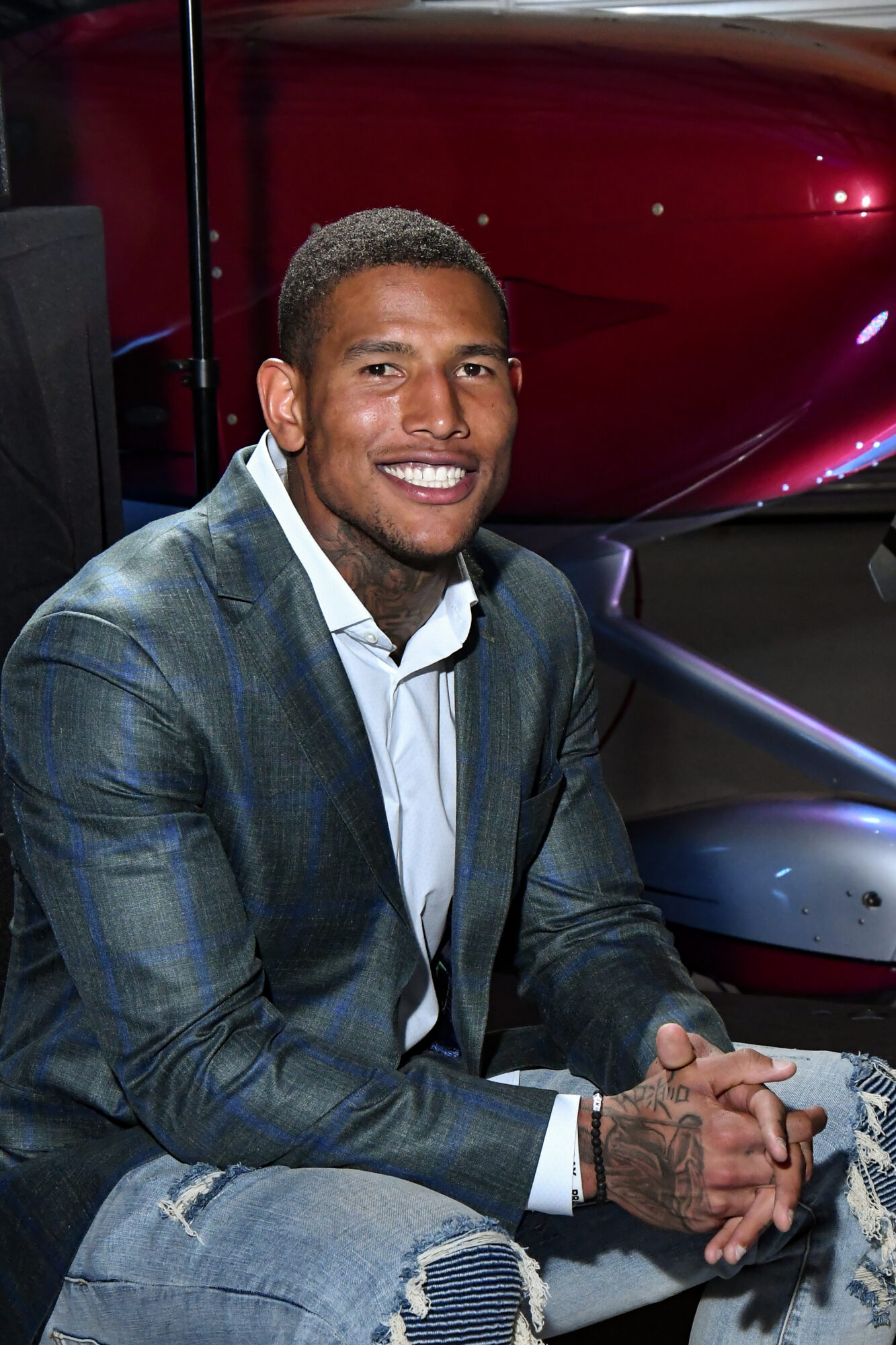 ---
For Waller, it's a cause that hits close to home as he himself battled drug abuse in his teens and well into his football career.  
After nearly dying from a drug overdose five years ago, Waller turned his life around and continues to maintain his sobriety every day.   
"I feel like it would've been a shame if I had kept quiet about my issues and my story," admits Waller. "It would've been comfortable for me, but what real impact would've been made in the world? So, I'm choosing to be uncomfortable as long as it takes for somebody else to benefit from it."
Waller says he's come a long way thanks to the NFL helping to pay for his drug addiction recovery, and the never-ending love of his family, who were there in person to support him.
"I told him [back] then…your father and I are not going to sit here and watch this happen," says his mother, Charlena. "It's prayer, tears, crying, all of it, but to see where he is now, and the man that he's grown into! Every birthday, I tell him I'm still more proud of you than I was last year for what you're doing."
"They've been through every step of the journey, when things weren't looking so great," says Waller of his parents and sister. "My mom picking me up along the way; my dad encouraging me along the way—even when there might not have been a lot of hope—they were there alongside me. So, to have them here and to see these things happen, they're probably just as much in awe of it as I am."
Money raised goes directly to the foundation's community outreach programs; the 'Against the Wall' drug addiction recovery grants to young addicts; and Waller's touring 'Wall Talks," Ted Talk-style presentations that he gives to educate and prevent young adults from going down the path of addiction.
---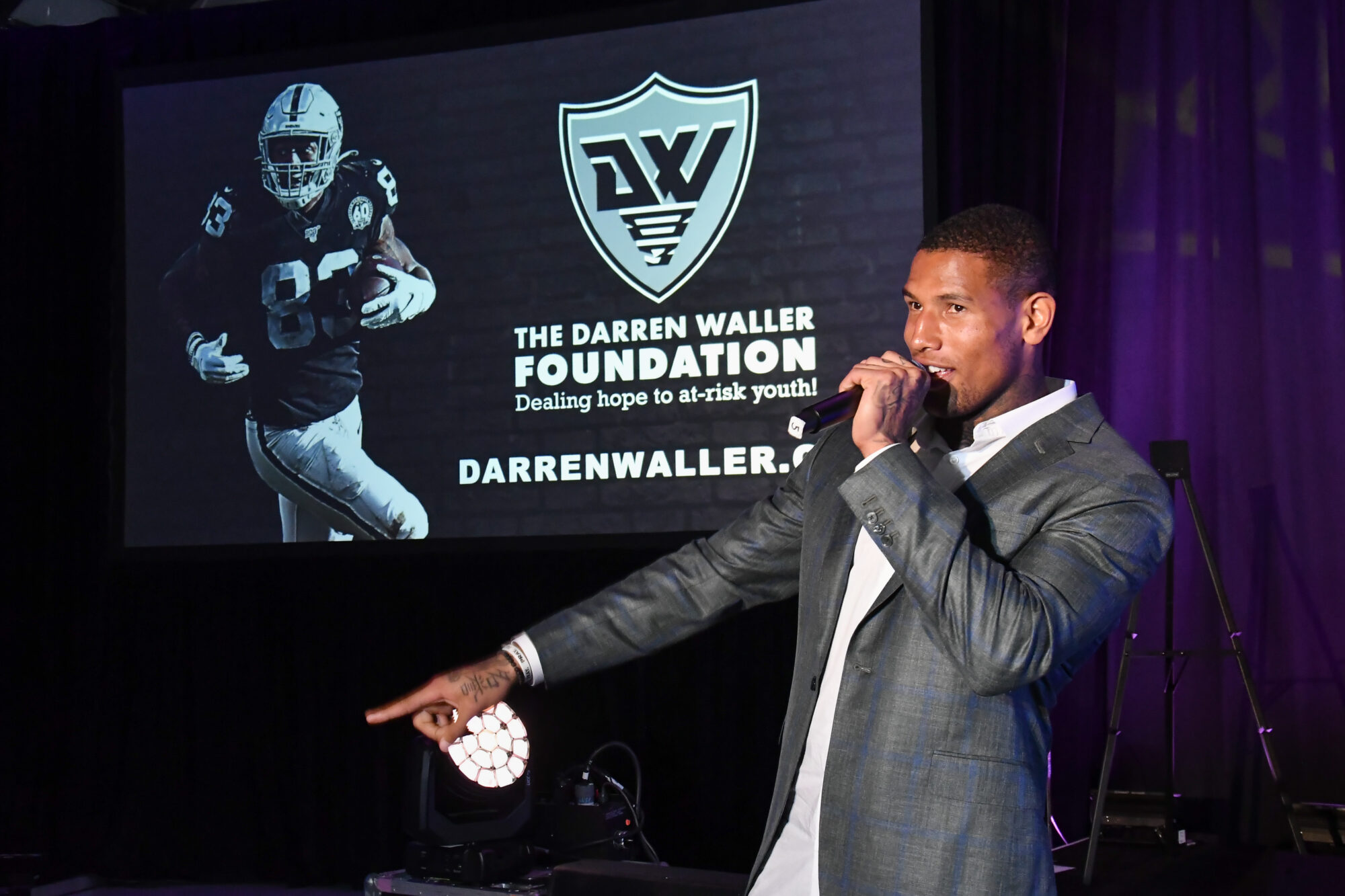 ---
But his efforts don't stop there. Waller also makes time to talk with homeless addicts living in the flood control tunnels under Las Vegas; practice his spirituality and write soul-searching music (check out his latest single "Unfazed!").
It's just all part of his mission to heal the world from addiction, one yard at a time. 
"It may not be something that I see completed in my lifetime, but as long as I can contribute to it, I'm okay with that." 

---
To learn more, go to darrenwaller.org
---