Without Leaving The Las Vegas Strip: A Delicious Day-To-Night Guide
—By Stacey Gualandi
If you've ever wanted to do some gastronomic globe-trotting (but don't have the time or money to actually take a trip) look no further than the Las Vegas Strip. The world-famous boulevard is ripe with wide-ranging restaurants, from Asian alternatives to domestic destinations, so for those of you bitten by the travel bug, here's a day-to-night international-style itinerary to sink your teeth into and satisfy your wanderlust…all without leaving town.
The journey begins with brunch—considered by locals and tourists alike as the most important meal of any Vegas day—with two Italian-inspired best-bets depending on whether you prefer your eggs served in Naples or Rome.
---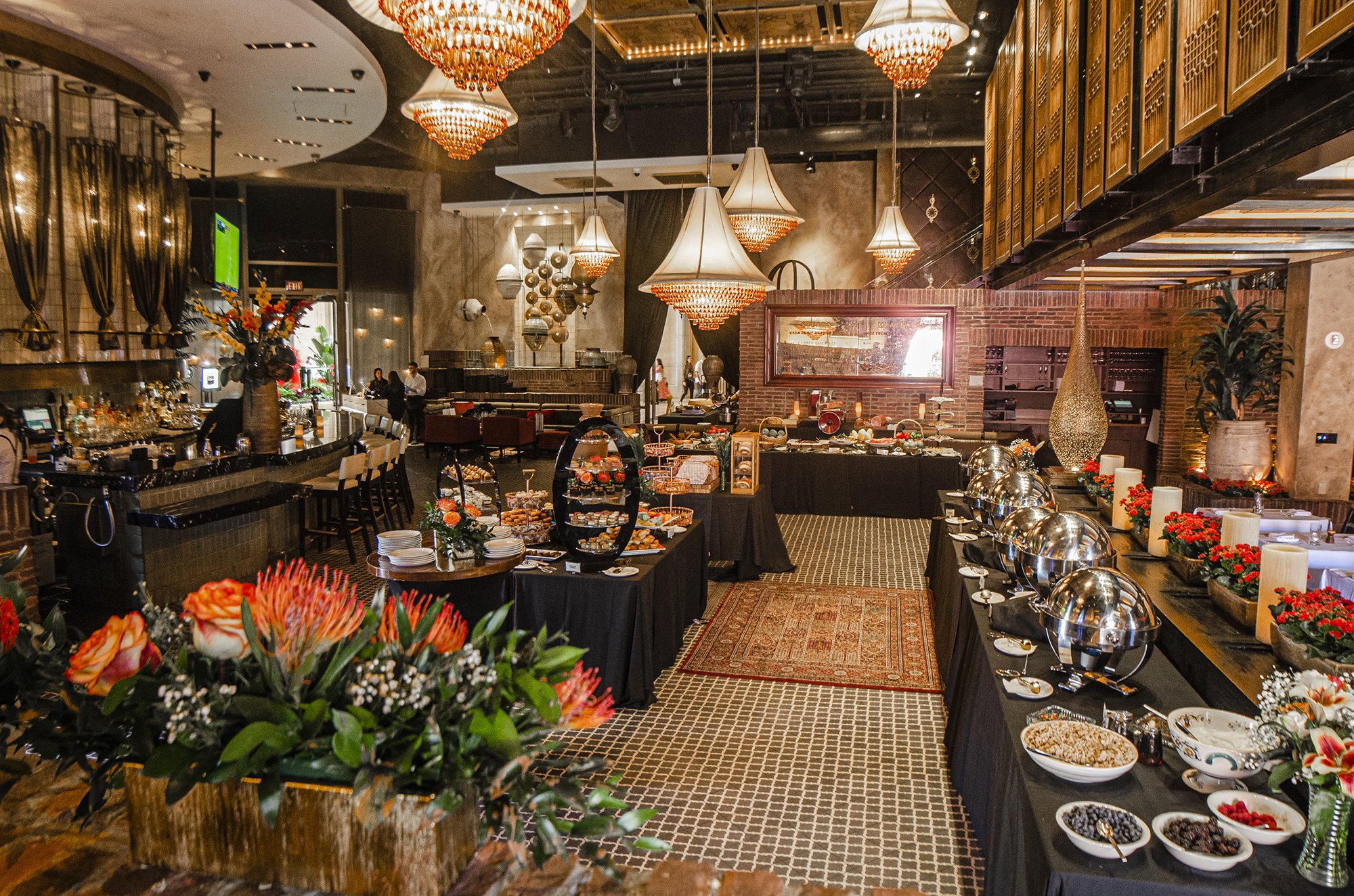 ---
LAVO
LAVO, inside the Palazzo, continues its decadent Endless Italian Brunch Buffet billed as a "new spin on the classic weekend meal." Chef/Partner Ralph Scarmadella—whose father grew up on a farm in Naples, Italy—has unlimited offerings, including live chef stations, a made-to-order pasta display serving Fettuccini with Lobster & Truffle in a Parmigiano wheel, and an array of artisanal desserts and pastries that are well worth the calories. (And you would be a fool NOT to dip into the Cointreau Noir chocolate fountain). The all-inclusive brunch with high-end add-ons (can you say bottomless booze?) returns to both Saturdays and Sundays starting in March. Be prepared for endless enjoyment.
---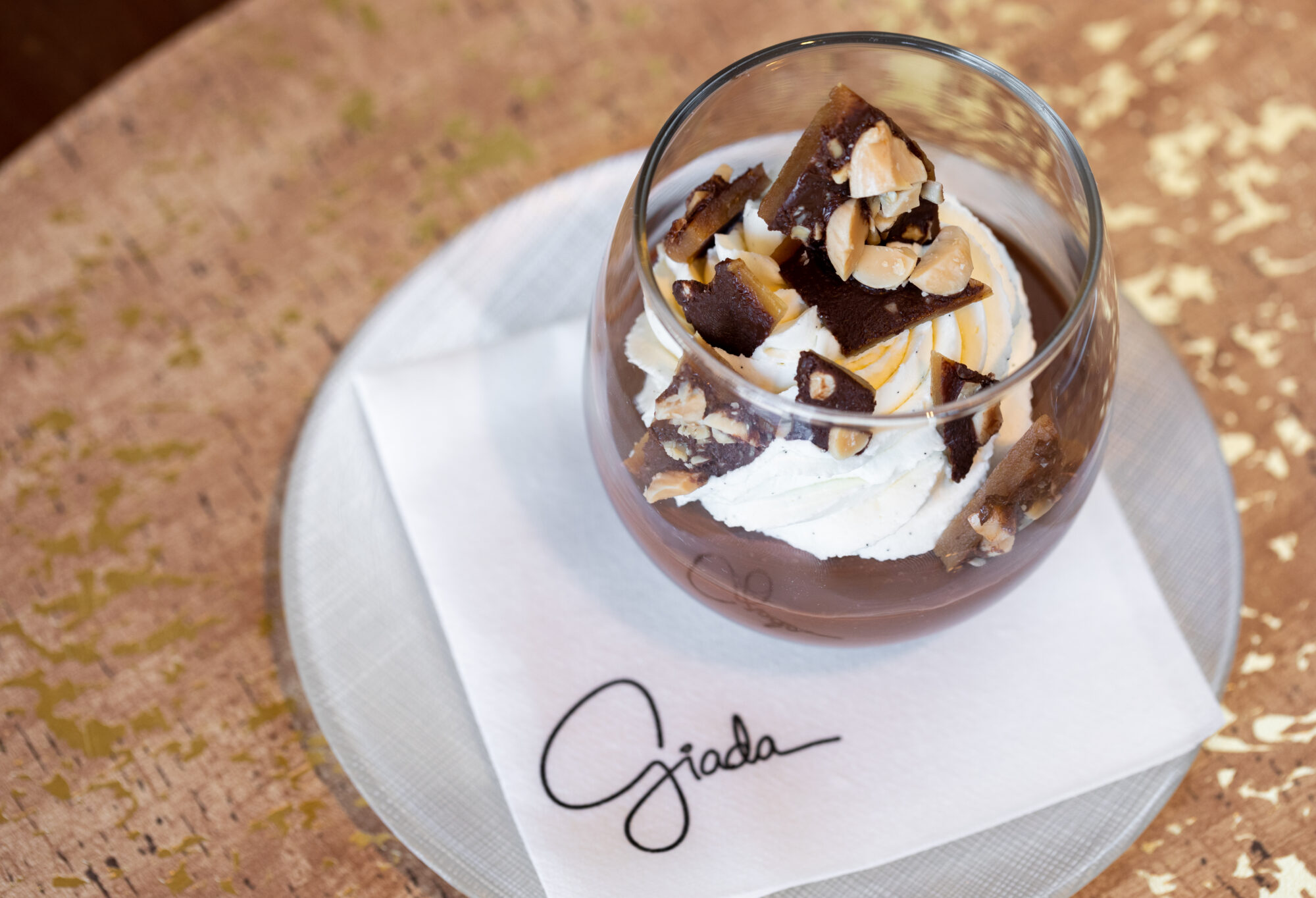 ---
Giada
Over at The Cromwell, Giada De Laurentiis' namesake Giada's also turns on tradition's high heel with The Book Club Brunch, an interactive tasting menu inspired by recipes from her New York Times best-selling cookbooks. The celebrity chef pays tribute to her Roman roots with Italian-influenced favorites like the "Shaker Salad" that is shaken AND stirred table-side, or Eggs Cacio e Pepe (cheese and pepper) on multigrain toast (this writer's personal preference). But the experience begins with an outstanding pastry tray-on-wheels and ends with a too-hard-to-choose assortment of dazzling desserts, what I call the perfect breakfast bookends. You'll definitely want to be a book club member. 
---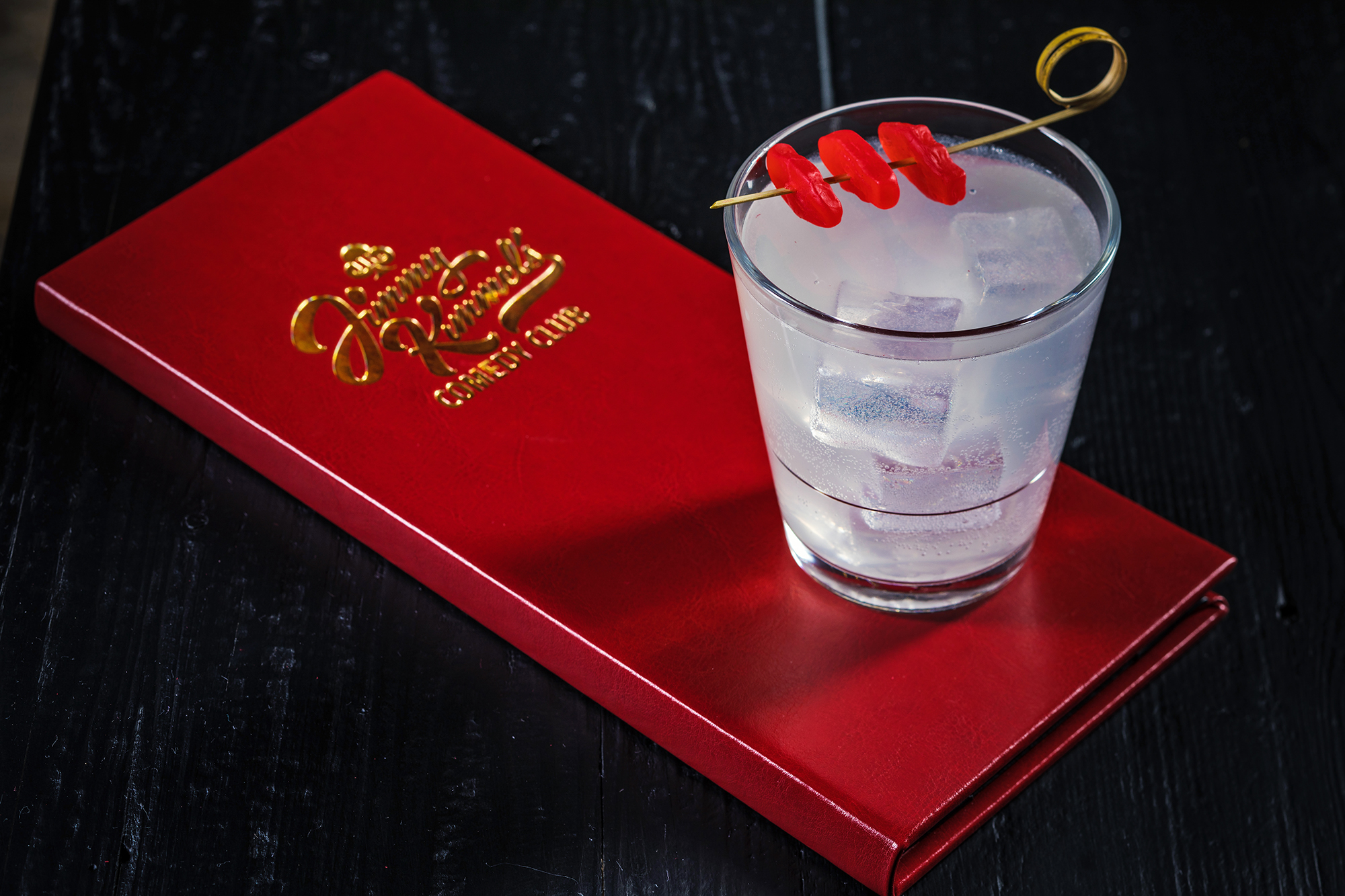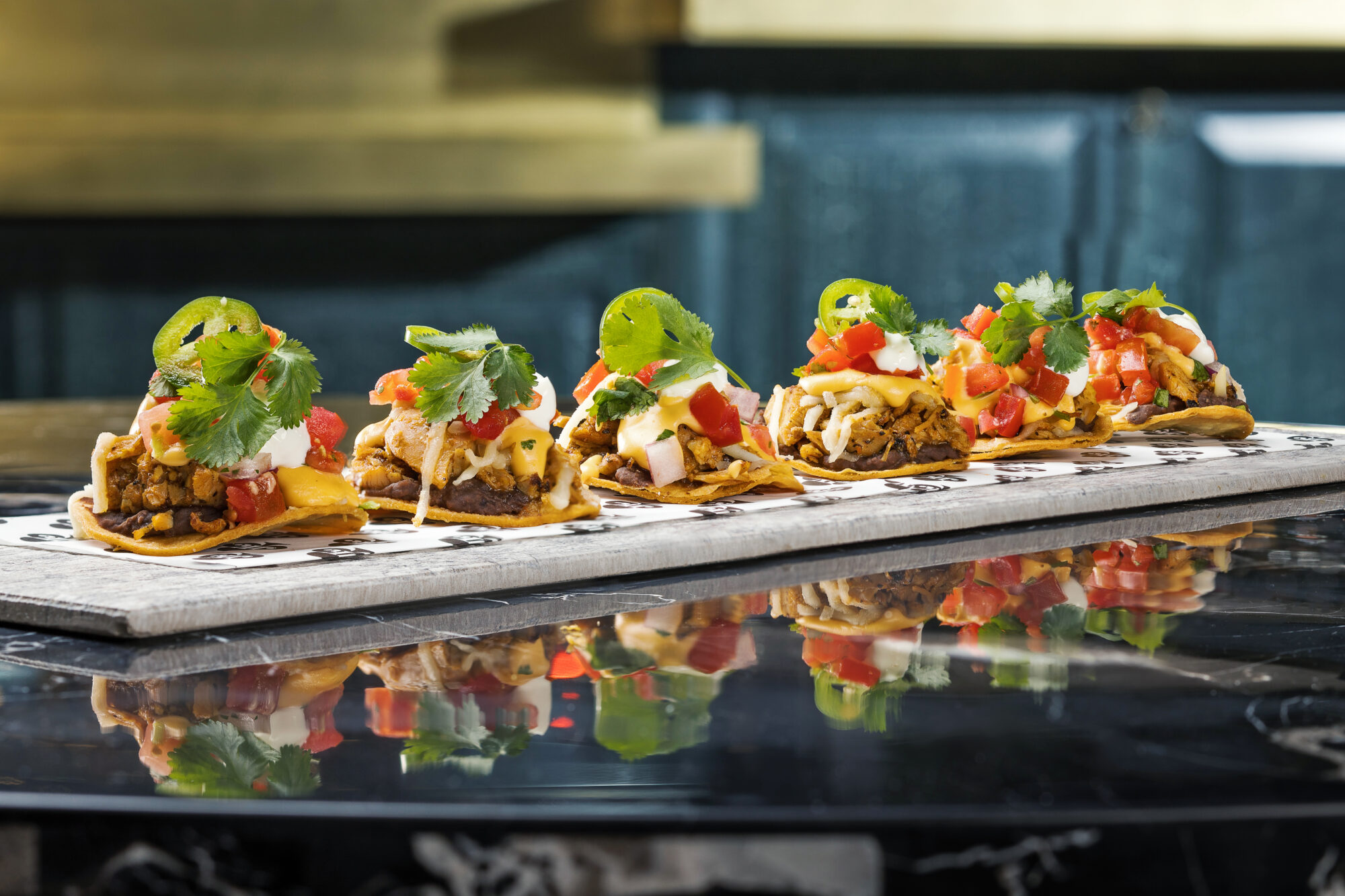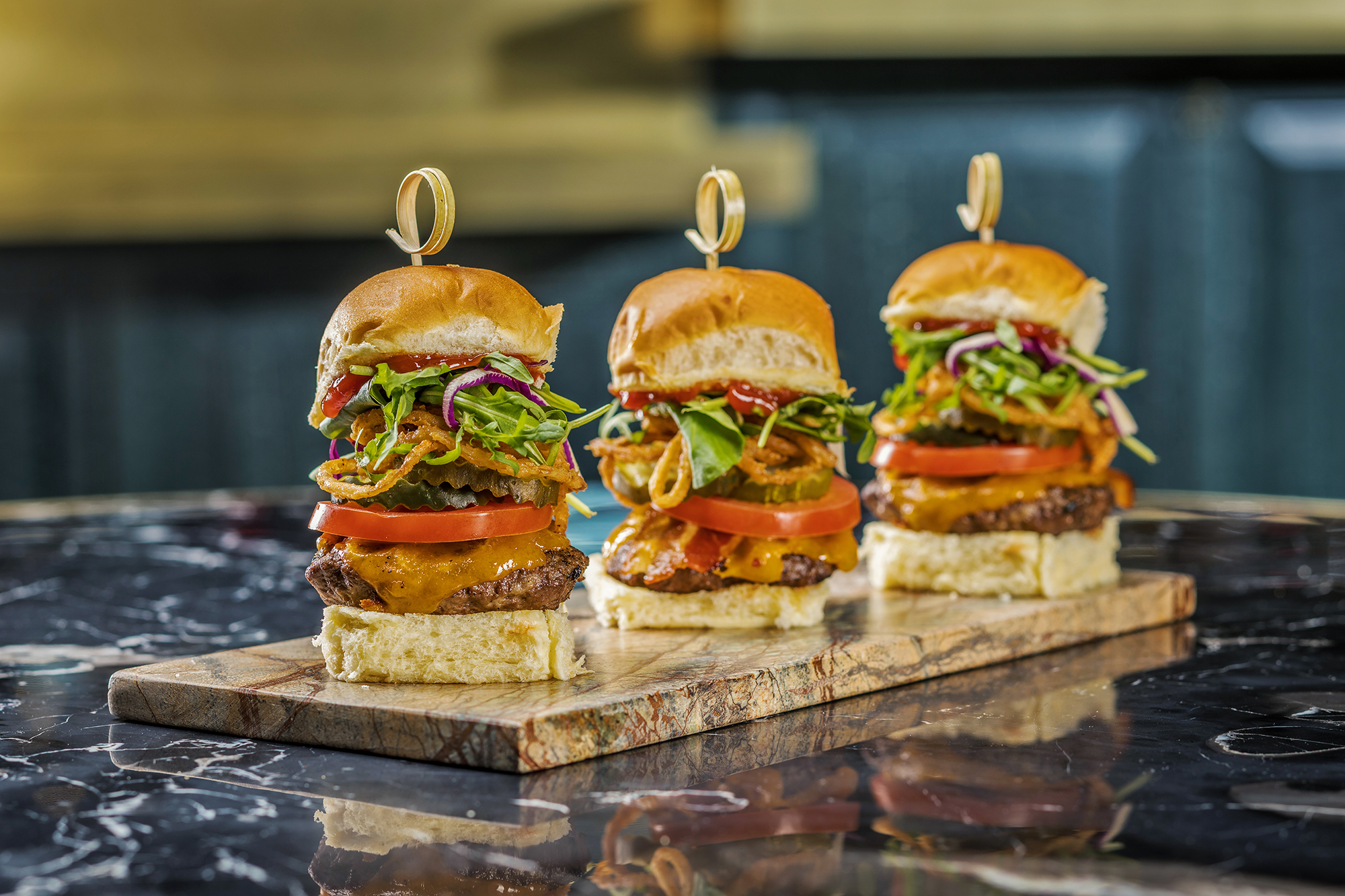 ---
Jimmy Kimmel's Comedy Club
Now whether you prefer your Happy Hour with a hot Hollywood vibe or a (23 degree) Arctic chill, there are two distinct options located on the LINQ Promenade. 
At Jimmy Kimmel's Comedy Club, the late-night comic wants your belly filled with more than just laughs. Kimmel not only inspired the design (the bar is an exact replica of his LA-based home bar!), but he also curated the happy hour menu himself. Now you can choose from all of Kimmel's personal bar food faves—pizza, pretzels, chicken fingers, and fries—but the joke's on us: the Emmy Award-winning TV host opted for a healthier "artisanal" take on the comedy club classics. Combine those with a cocktail named after a Kimmel family member—I liked the "Uncle Frank" whiskey drink—and this is one man-cave experience we can all get behind.
---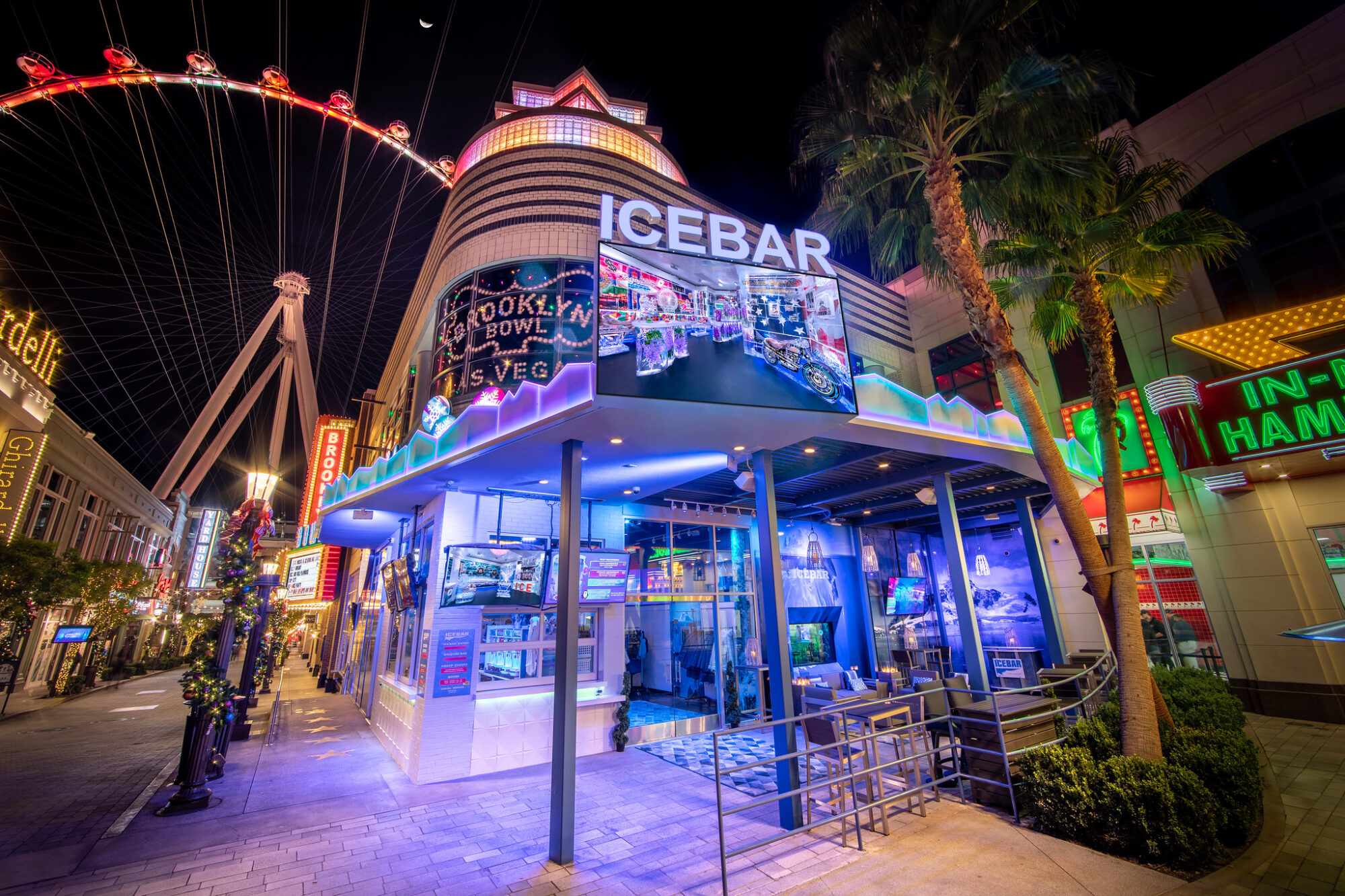 ---
ICEBAR
For a cooler experience (literally), head across the promenade to the ICEBAR. Ice-based hospitality reportedly originated above the Arctic Circle in the far north of Sweden, so if you like your spirits on—and in—the rocks, you can do as the Swedes do and have yourself the perfect penguin party. The space is made of 80-plus tons of ice and showcases several interactive carved sculptures (including a Vegas Golden Knights tribute). This is strictly a no-food zone, but there are plenty of frozen drinks to chew on. Prepare to sleigh for a short stop, because, well…it's cold. Also, I highly recommend not licking the ice. 
Tim Ho Wan
For dinner, if you are craving dim sum and then some, you can get your Chinese food fix at Tim Ho Wan inside Palms. The Hong Kong-based, Michelin-starred restaurant offers a traditional take on Cantonese-style cuisine. Chef "Danny" Ho Wong and his team of "international dim sum specialists" have perfected the made-to-order menu featuring Baked BBQ Pork Buns, Steamed Shrimp Dumplings (Har Gow); and Pan-Fried Turnip Cake); special Vegas-only items like Wagyu Beef Rice Roll; and a first-of-its-kind cocktail program. It's affordable yet gourmet. And that about dim sums it up.   
THE FRONT YARD
And what better way to night-cap off our restaurant roundup than with a craft brew and an unobstructed Strip view at THE FRONT YARD, a New York loft-style beer garden at Ellis Island.  The two-story indoor/outdoor atrium—with a retractable roof—has its own craft brewery, live entertainment and a kitchen filled with Ellis family-favorite recipes, such as house-cured bacon and brisket (that is, if you're still hungry!). You'll want to be a part of it, so grab a pint and start spreading the news.  
---