Las Vegas' apex entrepreneur, Johnny "The Shark" Richardson, is on the hunt.
On top of owning his own title company and wholesale company, The Shark is CEO of The Richardson Group, Las Vegas' premier real estate brokerage. Specializing in Turnberry Towers and other luxury listings over one million dollars, he has been rated in the top 1 percent of all Las Vegas real estate agents since 2018.
"I'm a resident of Turnberry Towers and I know the buildings inside and out. For those interested in buying or selling Turnberry units, I'm the guy."
Richardson grew up in the country town of Pittsgrove, NJ. He moved to Las Vegas in 2012. After managing a valet staff for night clubs for several years, he would go on to manage a car company, an insurance company, and a timeshare company – a journey which would ultimately inspire him to get into real estate.
"My time in those environments taught me so much about customer care and sales. It really helped prepare me for a career in real estate."
Business is booming. Richardson hopes to have 50 real estate agents working in his office by the end of Q2. By the end of 2023 his goal is to bring in agents nationwide and expand his operation to 1000+ agents.
---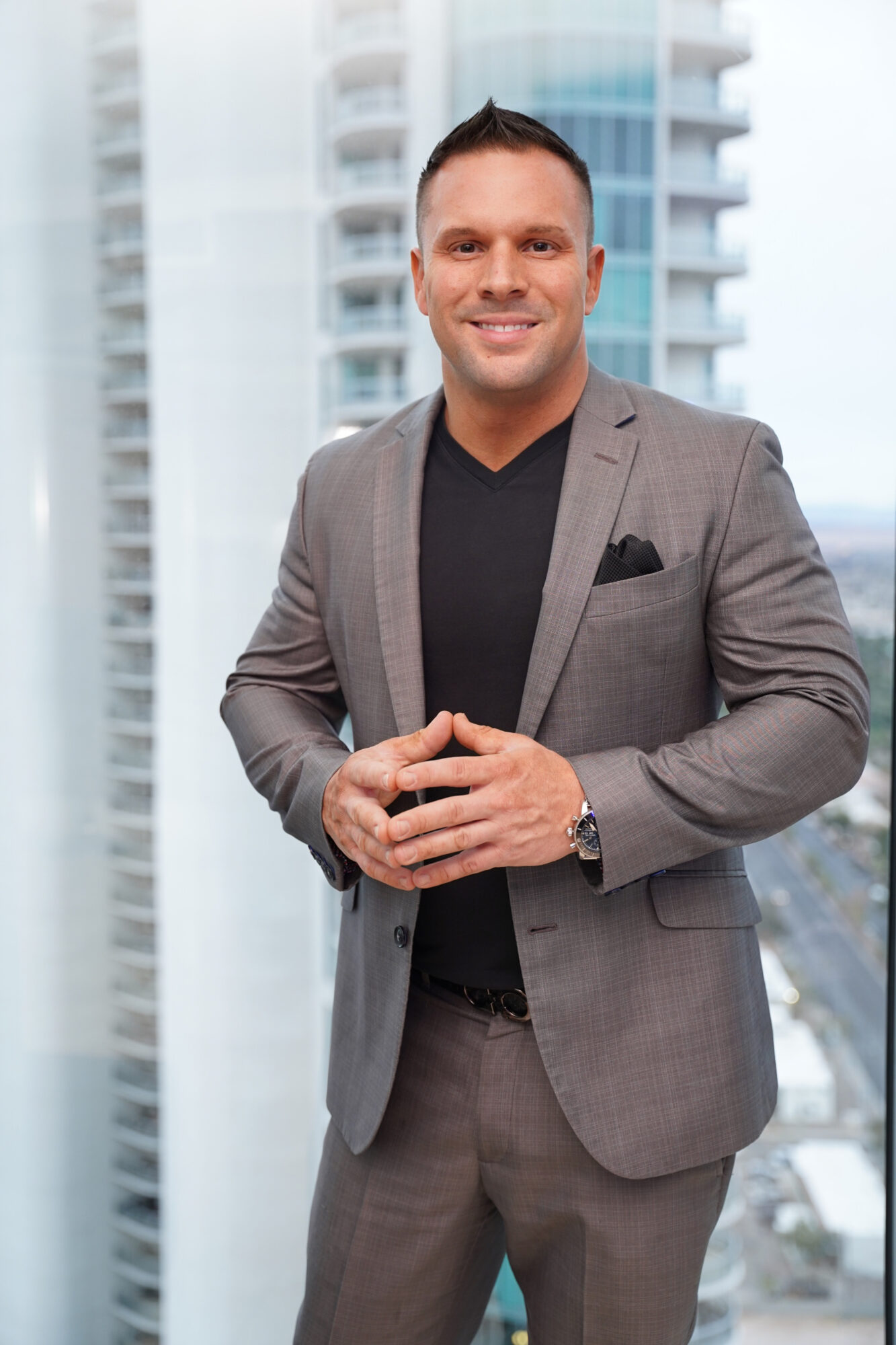 ---
These lofty goals are reachable due to Richardson's affinity for coaching and mentoring budding agents. The Richardson Group's training model educates students on everything from databases, listing points, generating referrals, onboarding leads, and more.
"Developing agents is a true passion of mine. I teach people how to start producing within 30 days and how to build a lasting, successful career."
With so much on his plate, The Shark still manages to find time to help others in need. He is actively involved with Project Underground Railroad, a nonprofit organization which aids in the rescue of human trafficking and sex trafficking victims, with a special focus on children, and a wider goal of eliminating sex trafficking world-wide.
But if you ask him, he'll tell you his number one favorite hobby is… Work!
"Work is my hobby. I love what I do. I live and die by real estate."
---
For all your real estate, investment, and educational needs visit:
 therichardsongroup.vegas & follow @johnnyrichardsonjr on Instagram
---
View this profile on Instagram
---