Jack Bedirian, the social curator behind the Philipp Plein brand, is not just an architect of vision and style; he is a force of unparalleled magnitude.
Bedirian holds the unprecedented title of Global Ambassador within the upper echelons of Philipp Plein's corporate hierarchy. His claim to this prestigious role is the fruit of over two decades immersed in the world of luxury retail, catering to the elite 1% – billionaires and celebrities.
---
---

"When people hear the term 'ambassador', they think free clothes and lavish parties," he says. "While there is an element of truth to that, there's also a ton of work involved."
Bedirian's social media followers witness a projection of prosperity, replete with affluence and luxury, but there is a deeper story behind the scenes. His relentless efforts contribute millions in revenue to globally renowned fashion houses. He orchestrates truck shows and popups across multiple global cities, creates new business in previously untapped markets, engages with clients, manages stores, provides training, and delves into styling and design, all while straddling multiple time zones.
Hailing from the heart of Hollywood, Bedirian became a dominant force as a personal shopper on Rodeo Drive in Beverly Hills by the tender age of 18. Today, his operational hubs span Los Angeles, Las Vegas, New York, Texas, Arizona, Mexico, Europe, and beyond.
"During COVID I went to Mexico and created a Philipp Plein brand explosion," Bedirian shares. "I recruited Yuri, a legendary singer and judge on the Masked Singer Mexico, as well as Belinda, a popstar icon with 16 million Instagram followers, as endorsers. Mexicans quickly became our top shoppers worldwide."
Bedirian's reach extends to the pinnacle of European prestige as well, his portfolio boasting collaborations with renowned designers such as Dior, McQueen, Dolce & Gabbana, Valentino, and, of course, Philipp Plein. The late Alexander McQueen himself recognized Bedirian's undeniable talent and personally recruited him. In fact, McQueen's London brand, among others, continues to adhere to Bedirian's Customer Relationship Management (CRM) guidelines.
---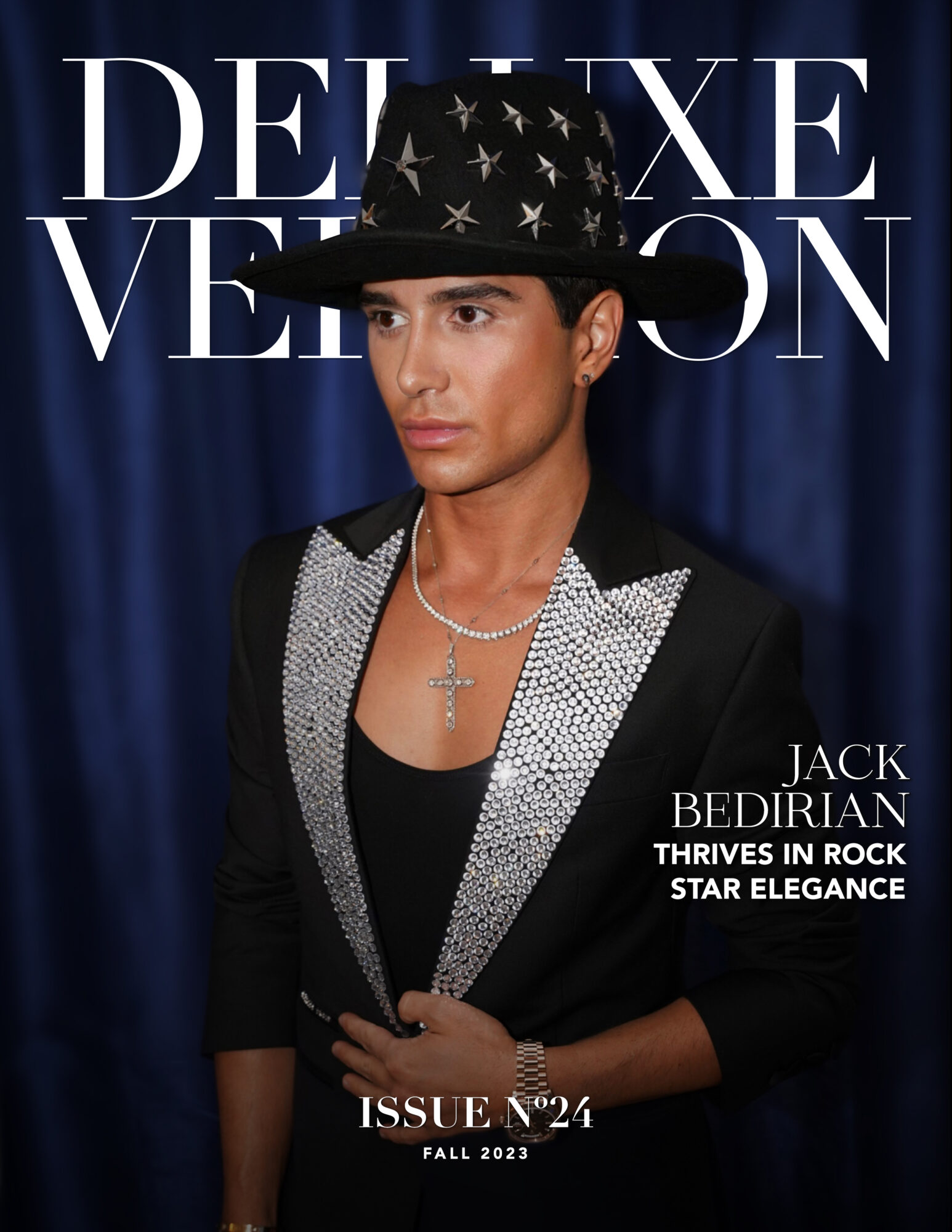 ---
Bedirian's insights extend not only to the ever-evolving demands of his trendsetting clientele but also to the sophisticated sales force that caters to them. He aspires to surround himself with the best, actively recruiting, developing, and refining talent worldwide for Philipp Plein. Bedirian firmly believes that individuals with ambition, intelligence, and unwavering dedication can follow him on their path to success, and he stands ready to support them.
"Organically over the years I've met and become friends with some of the world's elite rich and famous. You can't just be an online influencer to make it in the fashion world. You also need charm, charisma, and genuine people skills."
Despite his arduous journey, Bedirian's success has become a platform for imparting knowledge and assistance to others. He possesses a profound passion for charity, collaborating with institutions like Children's Hospitals in Arizona and Texas, as well as supporting Mexican sports and education.
Jack Bedirian's hope is that his dedication and sacrifice serve as an inspiration to others and that his achievements in the world of fashion are a source of motivation for those who aspire to make a difference.
---
Follow him on Instagram @jackbedirian
---