A Las Vegas native with a passion for connecting with others, Austin Sherwood quickly became a top-selling luxury real estate agent with his eyes set on the next big home. 
Austin's professional journey began when he started pursuing a Business Development and HR path. Anxious to get on his feet and inspired by so many saying, "You would be great in real estate," he got his real estate license at the young age of 20.
With family working in the industry, Austin had seen the ups and downs of how volatile the market could be, but decided to embark on a real estate journey for himself.
At age 21, he began working with Ivan Sher and IS Luxury. While working in administration, his potential was quickly recognized. About four years into his career, he became Director of Sales and helped oversee business development, expansion, onboarding and sales training. You name it, he helped with it. This role helped him become well-versed in every position in real estate – an advantage that many agents don't typically gain. He recently embarked on his solo agent journey and has become one of the top producing agents in his brokerage.
"When you really truly understand how a team functions and how everyone plays into each other's success, you can see how everything is connected," Austin says. "I really understand the depth of each segment of what real estate looks like and I can attest to it because I've personally done it."
The value proposition of what Austin brings to the table is not just extensive knowledge and charisma. Since working with Ivan, Austin has helped take the company from over $200 million in annual sales to over $700 million.
When asked what makes a great real estate agent, Austin says, "An agent who really has your best interest." Calling out the cliche, Austin emphasized that clients often feel pressured by agents – and this is something he never wants to do. It's essential to educate clients, be genuine and trustworthy, have product knowledge and stay up-to-date with market trends. 
Austin prides himself on having a genuine interest in every client's needs. His understanding of negotiation, meaningful relationships and the industry he's grown up in has ultimately led to some of his biggest deals and overall success. He continues to foster relationships with highly influential people in the city from professional sports athletes to casino executives. "It doesn't matter who you are. Treat everyone with the same level of success. I'm always appreciative of everything and that's genuine interest." 
Advice for those just getting in real estate? Austin says to ask yourself, "Does being able to help people with one of the biggest purchases or sales they'll make in their life genuinely motivate you? Then do real estate."
---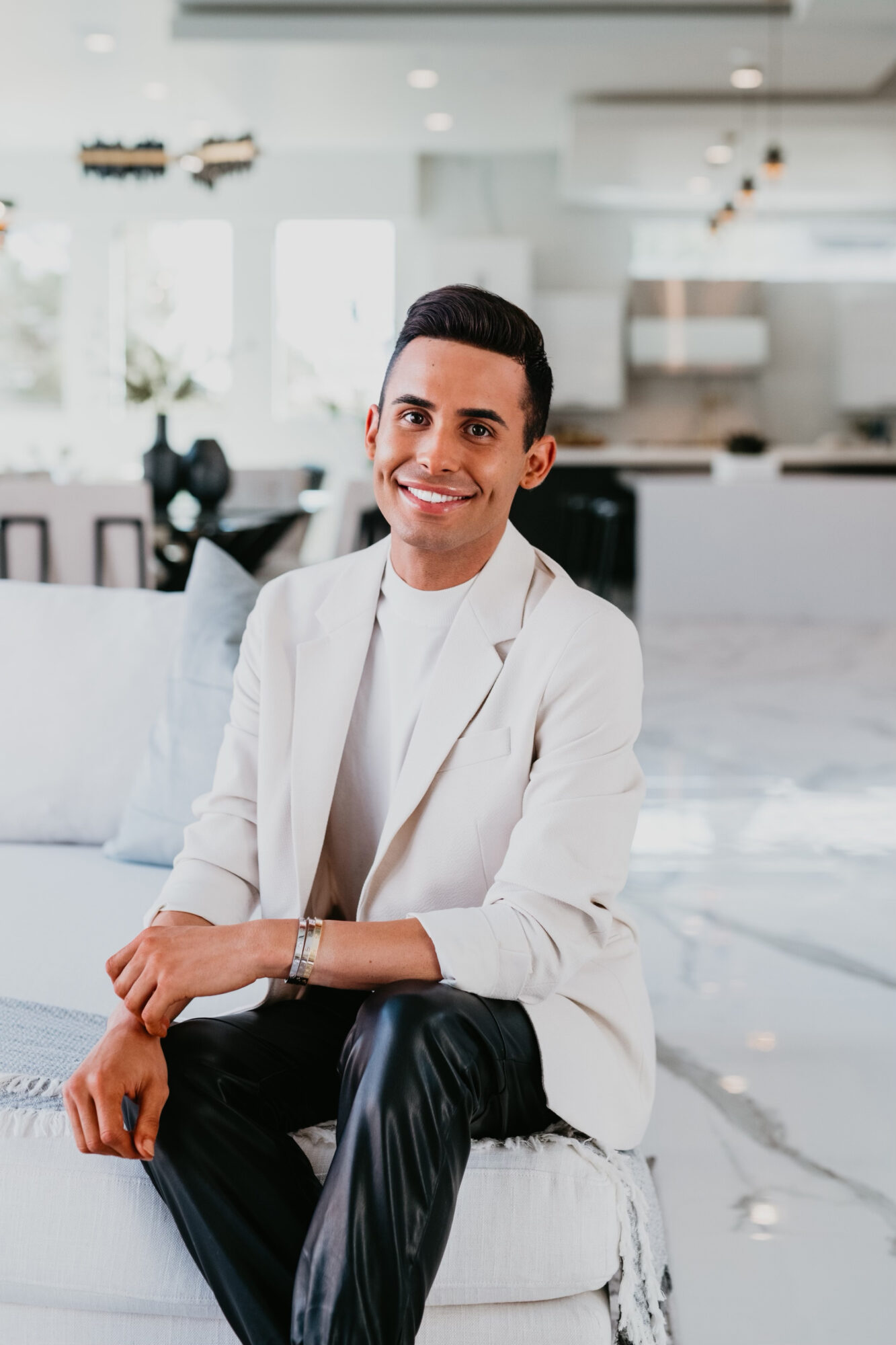 ---
Although everything you see on "Selling Sunset," "Buying Beverly Hills" and other Netflix series is fabulous and wonderful, he reminds others to not make that the focal point of why they want to be in real estate. 
"What I've learned from some of the top people in the industry is the second you start to get complacent or you start expecting results and you're not driving results, it will reflect in your business." 
Pro tip for any industry: Stick to a routine and follow time blocking for client meetings, emails, appointments and follow-ups. Even when constantly selling high-ticket homes (not to mention his highest-selling at $23.9 million), there's no time to rest. He confidently says, "There's nothing else I can see myself doing." 
When he's not selling multi-million dollar luxury homes, Austin serves as the Las Vegas Fashion Council Membership Chair to help grow their organization. The nonprofit provides advice and assistance to aspiring fashion designers, students and those in the industry. 
"I've always loved mentoring and coaching and that was a big part of my role with Ivan Scher group." He says. "I'm passionate about it because I love seeing other people succeed and work their way up. I started at ground level as a transaction coordinator and worked myself up to become one of the top agents on one of the top teams in Nevada." he says. "It's a really surreal feeling to me still." 
Austin continues to grow and hopes to scale a larger team within his brokerage. There's always more to learn and always more records to break. 
---