– By Paul Zahn
People typically think tequila is simply the main ingredient in the most ordered cocktail in the world (the margarita)…however, tequila is much more than a base spirit in a cocktail: it's a culinary, cultural and tourist destination in the Jalisco region of Mexico. The town of Tequila (big "T") is nestled in western Mexico at the foot of the Tequila volcano, and its outskirts are filled with fields of blue agave, the main ingredient in the tequila (small "t") spirit. Tequila is a hub of rich Mexican culture set amongst colorful buildings, cobblestone streets and the wafting aromas of tequila being crafted in the nearby distilleries. Visitors can stop at a local restaurant and enjoy traditional local cuisine like the 28-ingredient dish chile en nogada or stop in the National Museum of Tequila for a history lesson and, of course, a tasting…since there's no shortage of opportunities in Tequila to sip tequila. Deluxe Version Magazine rounded up our three must-visit spots when visiting this historic town with a famously drinkable name.
Where To Stay
Centrally located in Tequila, Hotel Solar de las Animas has everything you need to experience five-star accommodations in a quaint town. Built to reflect traditional Mexican colonial style and featuring a ground floor mosaic pool surrounded by stunning architecture, the spacious guest rooms offer refuge from the hustle and bustle of Tequila with a flare of antique charm. Skybar, the fourth-floor rooftop lounge, is the perfect spot to sip tequila in a wading pool while watching the sun set over dormant volcanos.
---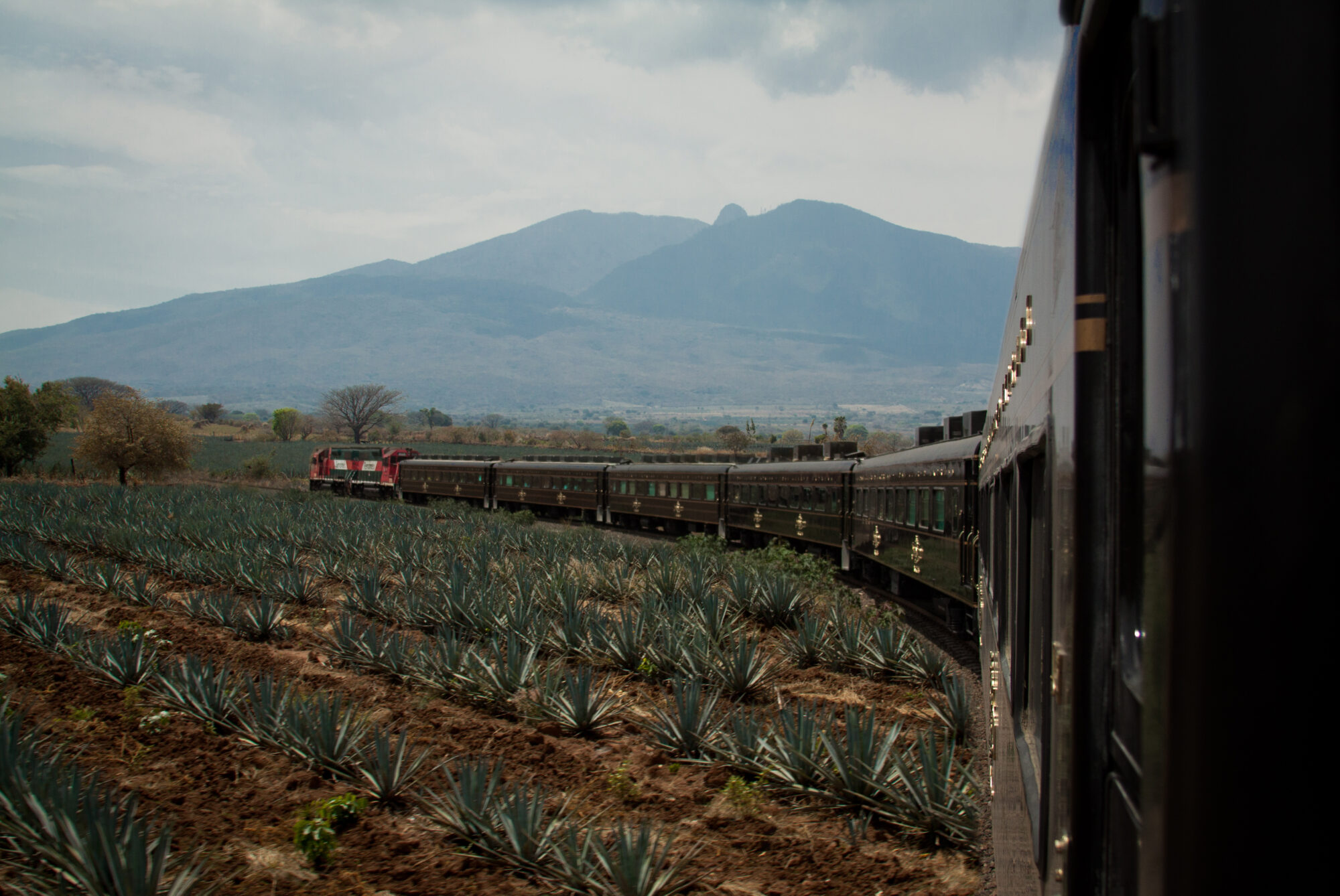 ---
Where To Sip
No trip to Tequila is complete without tasting and blending your own tequila. Guests should tour La Rojena, Latin America's oldest distillery, and finish with a chocolate and tequila tasting. First built in the 1800s to launch Jose Cuervo's tequila empire, this journey of the palate and mind whisks guests back to the very beginning of tequila through present day. A guide walks visitors through the tequila-making process in a sensory experience that is capped off with a taste of the limited edition Jose Cuervo Family Reserve.
Where To Take In Culture
The Juan Beckmann Gallardo Cultural Center is one of the town's newest additions. The Center, designed by Jorge Loyzaga, showcases the rich heritage of Mexico through a variety of art and design exhibits with a goal of bringing the best artists closer to town while also cultivating local talent. The Center brings renowned creators to Tequila to mentor locals who have given so much to the Jose Cuervo tequila legacy. Juan Beckmann was a pioneer in the world of tequila production and he is committed to preserving the history of the town of Tequila while showcasing it as a cultural and tourist hub.
---