The book A Month of Happiness with Ms. Mollie: Healthy Recipes for 31 Days of Daily Living, focuses on health, wellness, diet, and nutrition. With her take on the kitchen and nutrition correlating to life, author Mollie Ann Holt encourages readers to analyze not only what is going on in their nutrition but also in their self-care and relationships with others. The book urges readers to reflect on certain areas of improvement and make room for their future selves.
"In my book, I refer to life being a recipe made of these key ingredients: forgiveness, love of all kinds, trust, communication, and health…What ingredients are you missing from life?" she queries. Reflection, call to action, breaking bad habits, and creating new ones lead readers to grow for the better.
---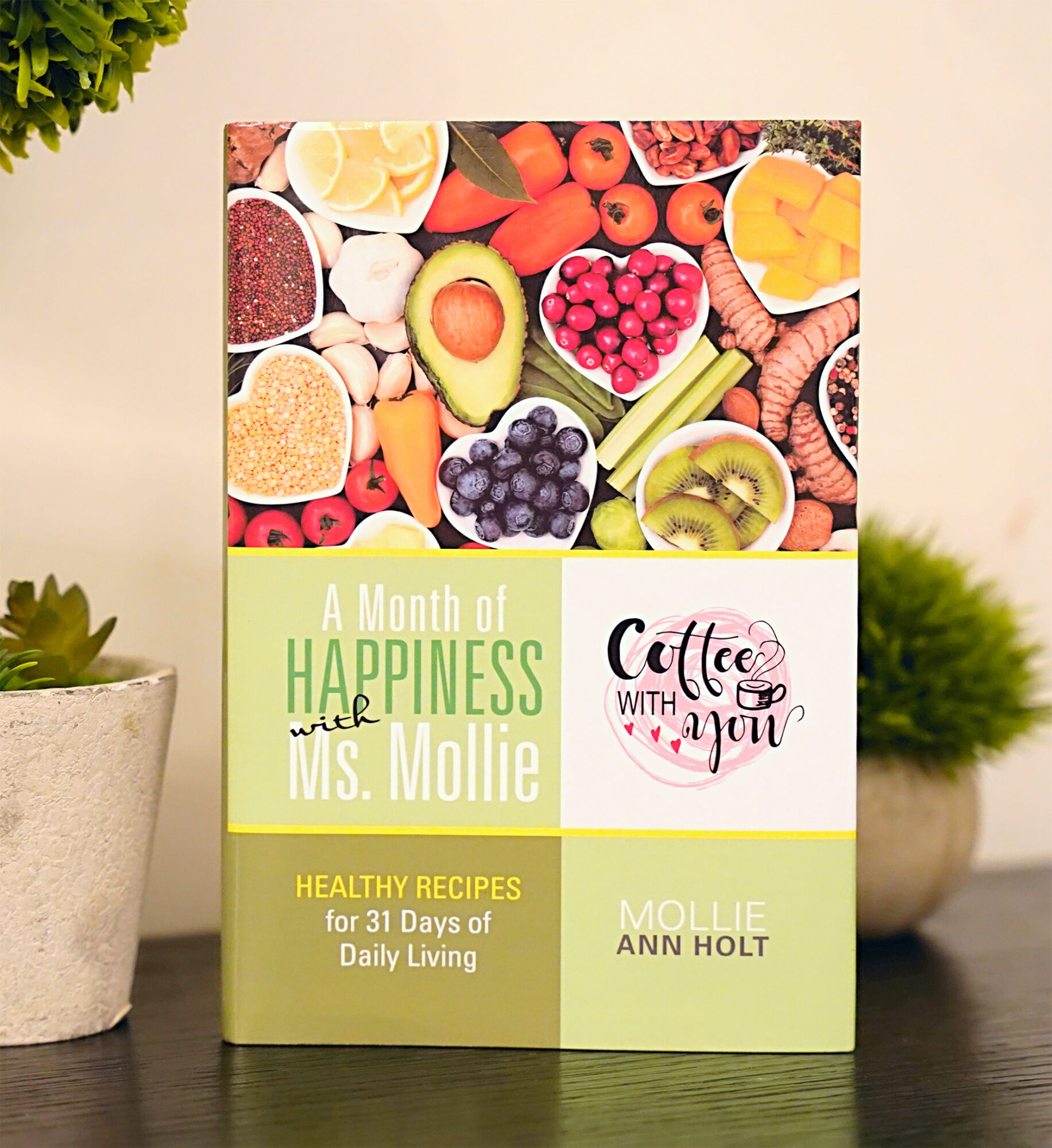 ---
The tips and tools discussed in the book aim to "open up doors in people's lives," Holt mentions. While the workbook at the end of it is intended "to inspire people to be accountable. Write down what you want most in life every day and write whether you accomplished it or not," she says.
Some readers have described the book as, "truly so much more than a recipe book" and "full of great recipes with easy-to-follow directions."
Amazon and Barnes & Noble reviews mention the book as being "good for your mind and your body" as well as "more than expected."
Author Mollie Ann Holt looks forward to her book signing at Barnes and Nobles on May 21st, May 22, June 4, and November 5, 2022, for book signings at participating in Barnes & Noble. For those looking for a quick read to help with creating new positive habits, Mollie Ann Holt's A Month of Happiness with Ms. Mollie can be found online and in stores at Barnes and Noble, Walmart, and www.amazon.com.
---
To learn more visit @authormollieannwriter on IG.
---