"Let's get down to business!"
A phrase from the latest hit song by Zouk Group's resident DJ, Tiesto, rings true as the mega-club opens its doors on the Las Vegas strip. This highly anticipated nightclub inside Resorts World is Zouk Group's first club in Las Vegas.
"The partnership between Zouk Group and Resorts World Las Vegas has allowed us to create the newest, most exciting nightlife experiences on the Las Vegas Strip," says Ronn Nicolli, the Vice President of Nightlife and Lifestyle Marketing.
While Zouk is an established and well-known nightlife and lifestyle brand 30 years overseas, it's still in the early stages of building brand awareness in the domestic market. Nicolli says, "at Resorts World Las Vegas, we've brought together a multiplicity of experiences in one entertainment complex, including Zouk Nightclub and Ayu Dayclub featuring can't-miss performances by resident DJs Tiësto and Zedd; as well as RedTail, a new-style social gaming bar, and FUHU, an Asian-influenced vibe dining venue."
---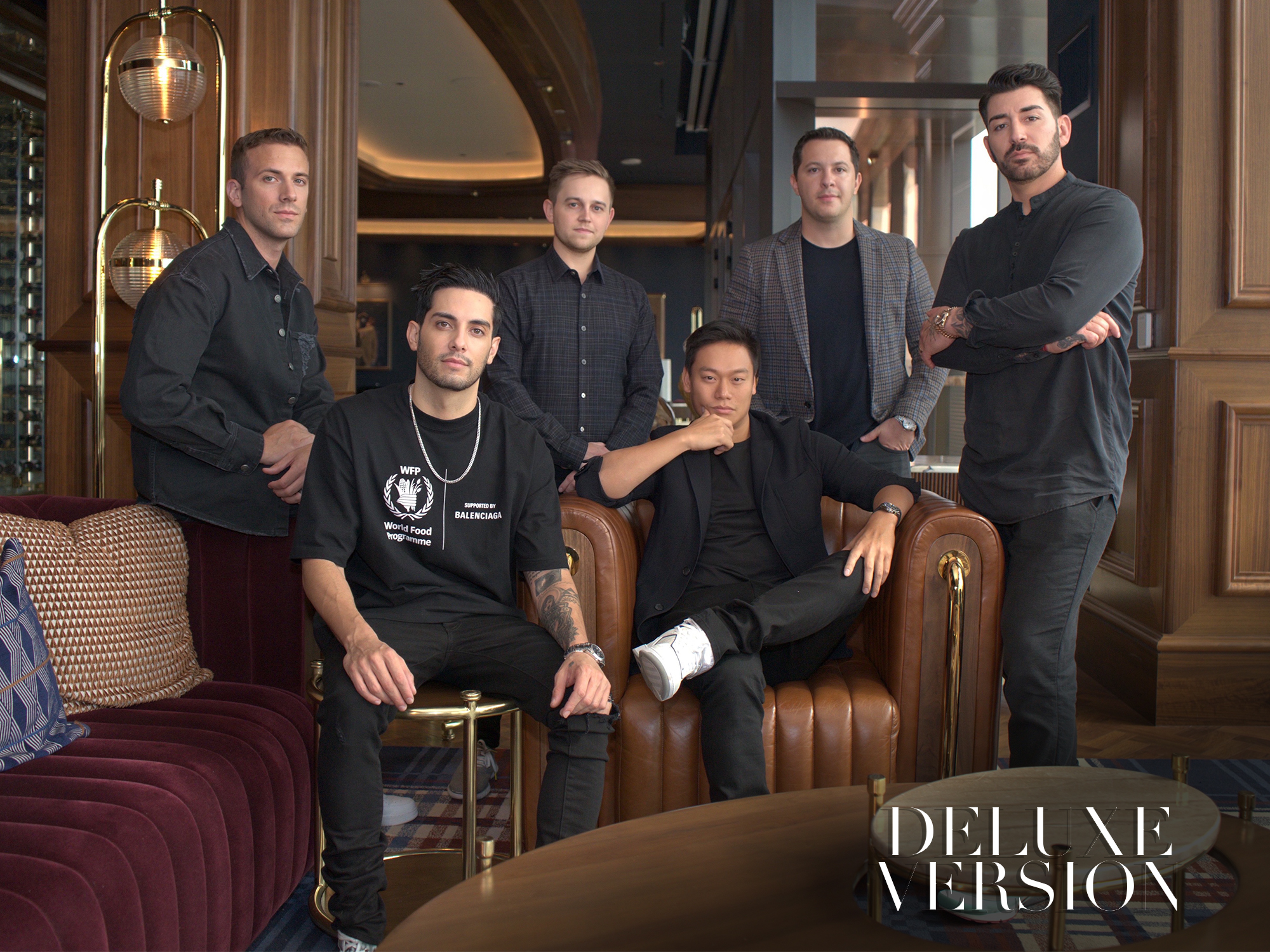 Zouk Group's CEO, Andrew Li, flew in for the grand opening. He knows Las Vegas is a competitive market, but he's ready for it, "throughout the years, I've gotten to experience Vegas as a customer, and on any given weekend you can see the world's top talent perform across the Strip. Everyone is competing for a roster of talent and their share of the guests that are coming to Vegas. To succeed, we knew we had to evolve and think differently. It was important for us to create meaningful experiences and customer service and truly make it part of the Zouk Group's core foundation in Las Vegas."
First impressions are everything and Zouk knows that. Nicolli says, "the reaction from guests so far has been overwhelmingly positive. I believe we've been able to create the most exciting nightlife experiences on the Las Vegas Strip. Everyone on our Las Vegas team has played an instrumental role in bringing this experience and concepts to life."
Let's cue up the Las Vegas executive leadership team:
Micheal Waltman – Executive Director of Operations
Nick Martini – Executive Director of Marketing
Jared Garcia – Director of Social Experience
Brent Freed – Entertainment Manger
There are a lot of questions as we get to know this brand new strip side nightclub. Each leadership team member answered some of my "must-know" questions, which should help you navigate your way inside, and guarantee a memorable night out.
If I'm visiting Las Vegas and want to spend a night at Zouk… what's the best way to get in?
Michael Waltman, Executive Director of Operations 
"Zouk takes this idea of familiarity and does things that exceed any guest's expectation. Having advanced technology, a lineup of diverse talent, and unique programming unlike anything else in the city really allows us to create a new and exciting environment for our guests. From a digital-forward booking and in-venue ordering experience to QR-code entry and mobile queueing, we've looked at how we can improve the guest experience through every touchpoint of the customer journey. I really believe that guests will be very impressed by the level of service, attention to detail, and devotion to creating the best experience possible. Guests can secure tickets or tables purchased online in advance at zoukgrouplv.com, at the door via digital kiosks, or by reaching out to one of our hosts. All tickets are digital allowing a seamless entry experience. Pro tip: book your table online and pre-order your favorite bottle. It'll be waiting at the table when you and your guests arrive."
What makes Zouk special from any other club you have worked for or opened?
Nick Martini, Executive Director of Marketing 
"The way we approach technology and programming is unlike anything the Strip has seen before. A major component of Zouk is our incredibly diverse music roster. The lineup at both Zouk Nightclub and Ayu Dayclub spans a variety of music genres, with global names and an unprecedented list of female talent. Having this variety and diversity allows us to create a once-in-a-lifetime experience for our guests, with experiences that cater to everyone. With the diversity of musical talent of our residents, we have had the ability to touch wider audiences than we have in the past."  
What kind of VIP experiences can we expect if we decide to spend an evening at Zouk Nightclub?
Jared Garcia, Director of Social Experiences and Talent 
"Many of the packages and presentations we've developed for guests were derived from the unique and over-the-top social experiences created for the well-known artists, athletes and influencers that visit the nightclub. Zouk is outfitted with the latest in audio-visual equipment that allows us to curate truly immersive moments. For example, if a group is coming in to celebrate a special occasion – we have the capabilities to deploy a personalized message on a single LED screen that drops down from a matrix of panels on the ceiling. We also have some fun, Instagrammable bottle service presentations, the opportunity to deliver food from any restaurant on property directly to your table, and can even coordinate a meet-and-greet or special shout-out from the DJ –  everything is completely customized to create a memorable, one-of-a-kind experience that they will want to tell their friends about."
If I go to Zouk one night, can I expect the same type of experience if I return? Or, will it be different?
Brent Freed, Entertainment Manager 
"Talent is usually the focal point of the nightlife experience and given the diversity of music in our lineup, we have the ability to transform the space with different sounds and touch wider audiences than nightclubs have in the past. From EDM superstars to house music icons, popular Latin artist,s and live performances, we have a variety of entertainment that can offer a different experience on any given night."
— By Dayna Roselli
Deluxe Version Magazine proudly recognizes Zouk Nightclub as "The Nightclub Of The Year!"
---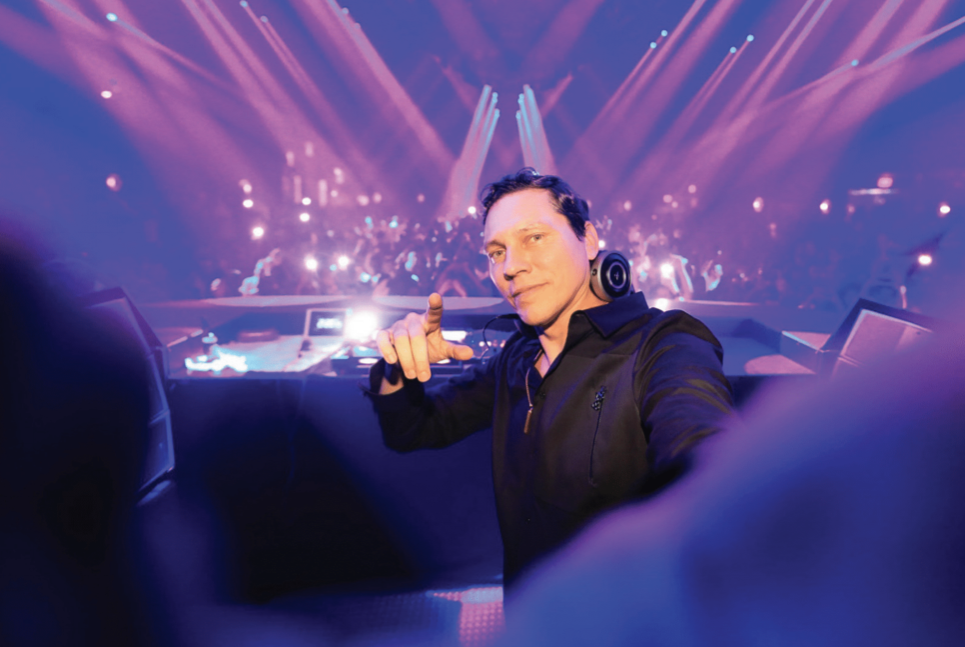 Follow along on Instagram: @zoukgrouplv
---