Obtaining a successful real estate Brokerage in multiple cities doesn't just happen overnight. It takes grit, determination, and an elusive blend of charm, business acumen, and foresight. For Chrishena Stanley, Broker/Owner of STK Property Group, her ability to encompass all of these traits has let to her success after years of hard work. 
After growing up in Manhattan and witnessing her mother working in real estate herself, Stanley moved to Miami post-college and was soon licensed to practice in 2003. She later moved to California to work on the commercial side of real estate, before heading back to her initial area of concentration, residential. She spent stints at Coldwell and then Engel & Volkers, before ultimately getting her broker's license and breaking out to start on her own firm. STK Property Group currently has a presence in Atlanta and Las Vegas.
---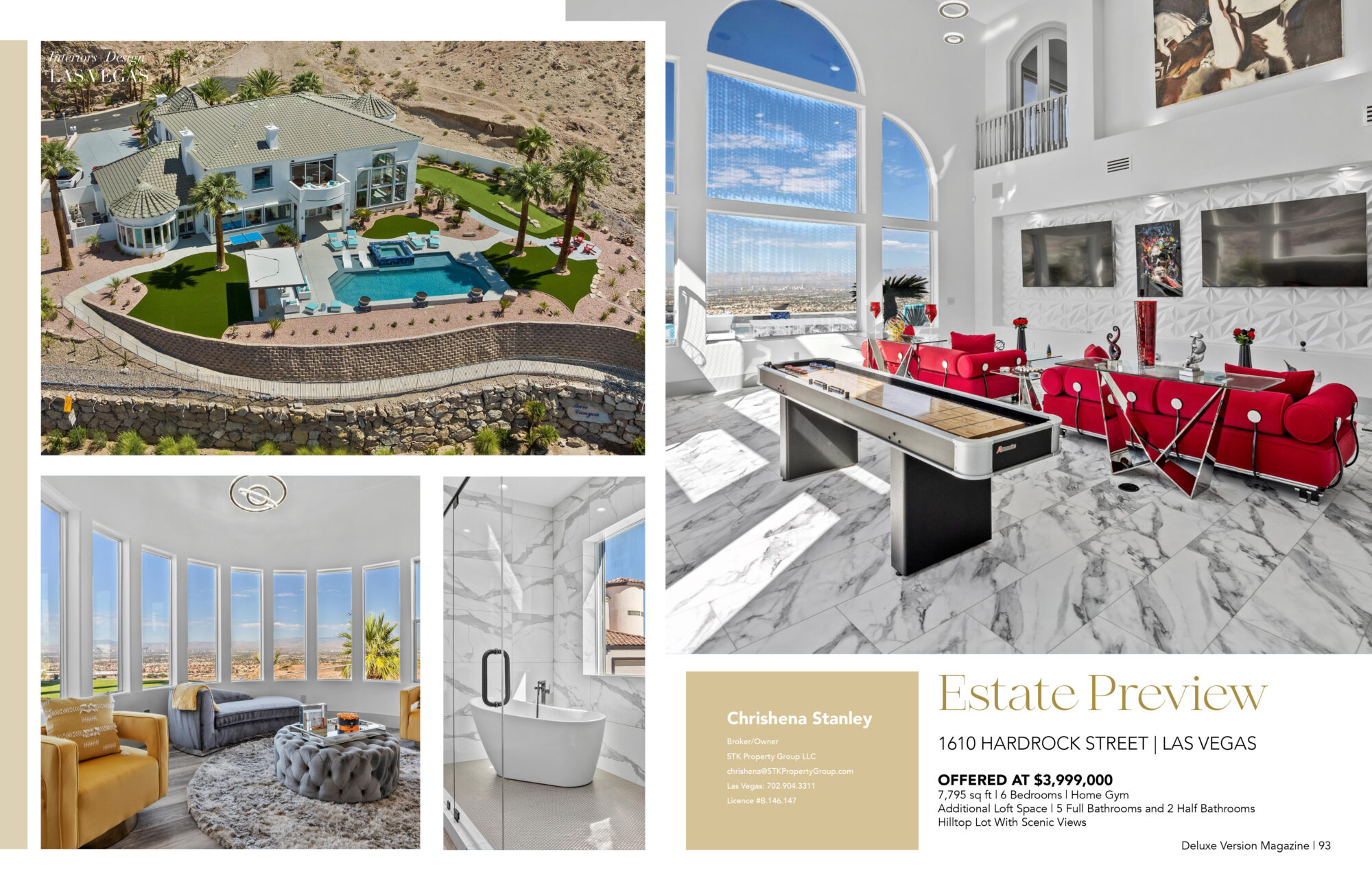 ---
Although it might appear Stanley followed in her mother's real estate footsteps, her path was circuitous at first. She initially pursued an undergraduate degree in Journalism/Communications, working stints at CNN and MTV. A watershed moment propelled her to reevaluate her path, however, when her father passed. "When [he] passed, it caused me to take a break and step away…I always put myself under a great deal of pressure…" she says. Upon the devastation of losing a parent, one bright spot amidst the darkness was the ability to slow down, reassess her life, and ultimately pursue her real estate license.
 "Yes, my mom was in it, and I [kind of] fell into it….and now I can't imagine doing anything else" she enthuses. 
Stanley says a typical STK Property Group client is seeking high-end, luxury properties. "They're purchasing homes as upgrades or remodel upgrades in the luxury market, they're typically aren't first-time home buyers, they tend to be more seasoned, "she says. And with that experience, comes discernment. "My clients typically know what they want. On the listing side, they don't want to leave a dollar on the table, and on the buyers, side, they're just as savvy" she laughs. "On both ends, I am working hard to satisfy the client; on the listing side I am working to get them the absolute top dollar, and when they're buying I am negotiating them to get ideal value."
Chrishena Stanley says the most validating aspect of her chosen career is maintaining relationships with her clients over the years. "What I really love about this business, is I am a people person, and this is a people business." She says. "I have clients who started out buying a studio condo, and now [years later] I've seen them through to having family homes, multiple kids and a spouse," she laughs. "You get to knowing they trust you, and it creates a great bond. You're truly helping them with their best investments."
---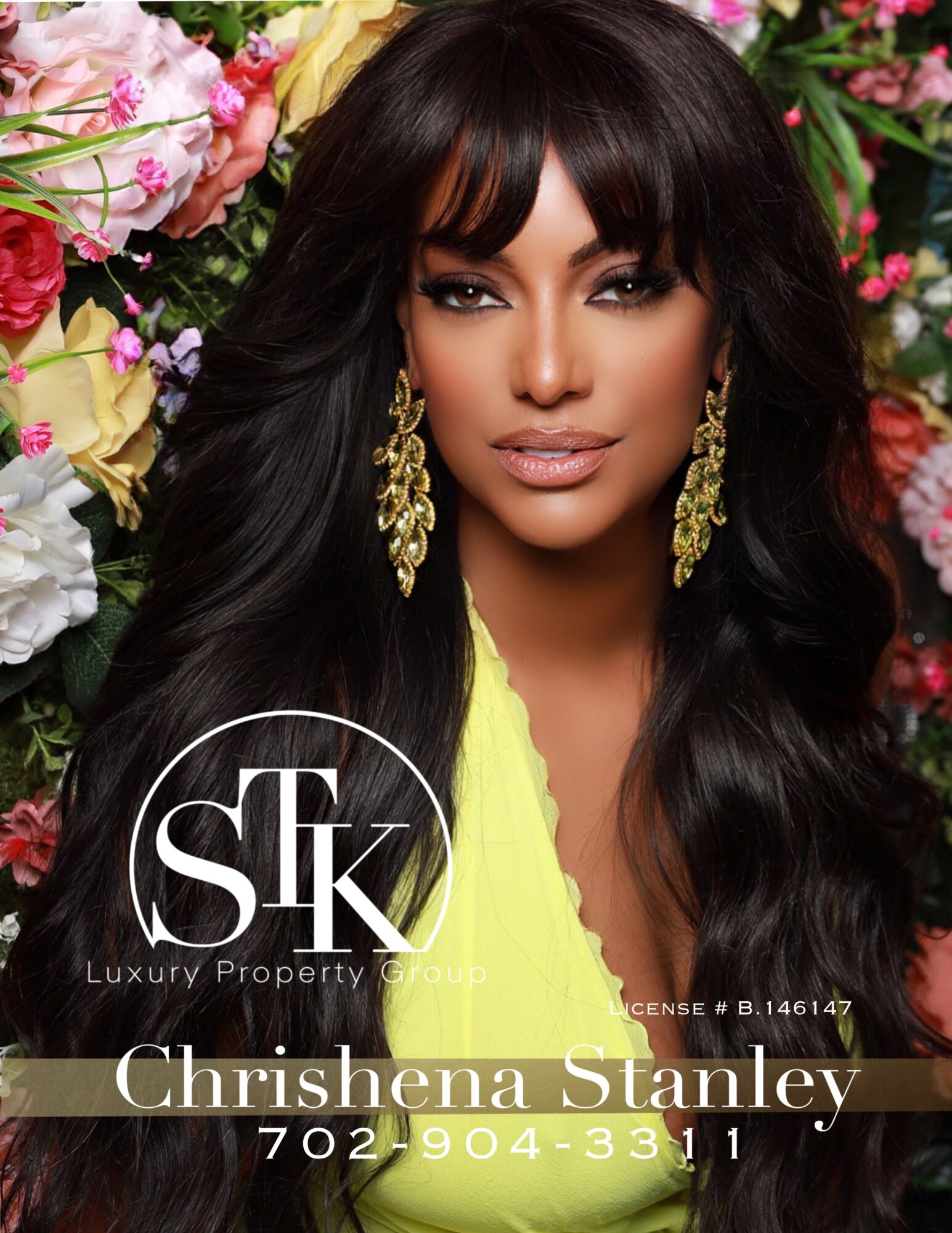 ---
In addition to her Real Estate career and earlier positions at MTV and CNN, Stanley has appeared on WEtv's "Selling It in the ATL" (2015), a docuseries focusing on the lives of seven women in the Atlanta real estate industry and their exploits as movers and shakers in the market. "I loved having that experience," Stanley says. "It granted me an opportunity to [further] see how production worked, on the TV side of it." If the opportunity came up again, she says she'd love to do a show that was even more real estate focused, with maybe less drama for the cameras. "Negotiating contracts, showcasing the legal end of it…I feel like that concept could really relate to and engage viewers," she says. 
As to the future of STK Property Group, Stanley says she wants to continue to splice her time between Miami and Las Vegas, steadily maintaining and building her business clientele in both areas.
"I am very selective about who I work with, but I'd love to grow my brokerage," she says. 
In her spare time, Stanley enjoys giving back to her communities. She enjoys volunteering with St. Jude Children's Research Hospital in Las Vegas, as well as Habitat for Humanity. She says she looks forward to giving back more. When she isn't working or volunteering, she enjoys travel, time with friends, and exercise with her husband and dogs. 
More Information: www. Stkpropertygroup.com
---
---