Known for its breathtaking beaches, water activities, and nightlife, Cabo San Lucas is an unparalleled destination for tourists around the world. And submerged in the beauty of the Pacific, and the Sea of Cortez, is the ultimate culinary experience, it just happens to be on a boat with Cabo Yacht Charters.
This all-inclusive charter is a must for avid adventure seekers and foodies alike. Upon arrival, guests are greeted with a welcome amenity–fruit plate and charcuterie platter–then asked to relax with a cocktail in-hand. Guests may bask in the warm sun while their personal chef prepares an unforgettable meal, cooked with local, fresh ingredients and presented in style.
Cabo Yacht Charters' Executive Chef, Javier Tipia, has unique meal options for intimate dining experiences as well as group dining. Chef Javier is widely recognized for his sushi and sashimi skills, having spent a large portion of his career at NikSan, a world renowned Japanese restaurant.
Not only does your all-inclusive charter feature the most luxurious foods, but also a top-shelf open bar. Whether you're looking for smooth tequila shots or a bottle of Dom Perignon, celebrate your way with everything you could possibly need for a day in the Cabo sun. Order your go-to drink or a specialty cocktail like the Juan Cosmo crafted with Blanco, fresh-squeezed lime, and organic cranberry juice. Another popular option is the Smokey Arroyo, a refreshing beverage made with mezcal, grapefruit juice, and lime juice, garnished with rosemary.
Amongst sightseeing and socialization, savory appetizers are prepared, then served. Whether it be coastal Italian cuisine, a variety of sashimis, ceviche, fresh mussels, or tuna tartare with mint and mango, your tastebuds will be satisfied.
---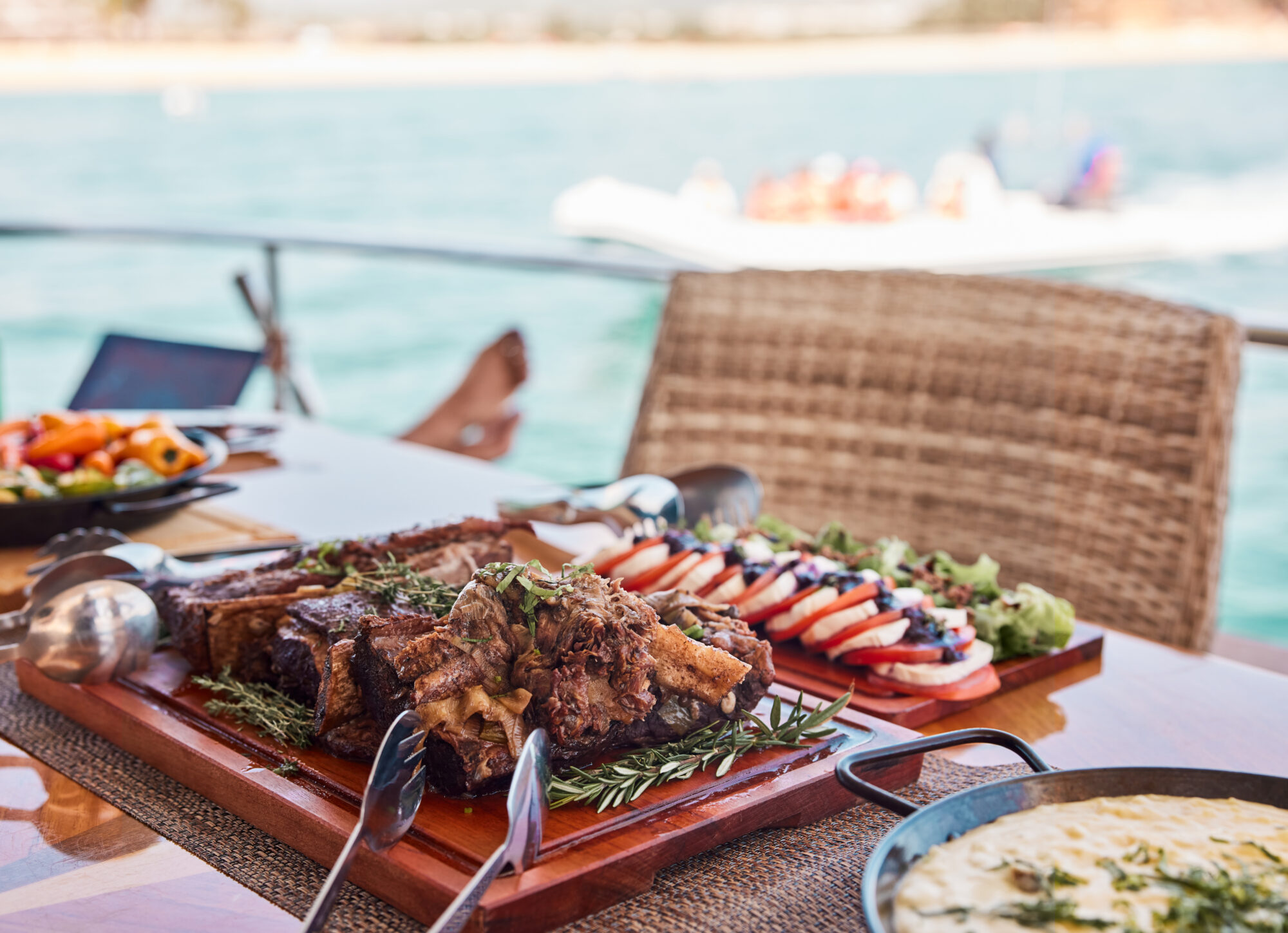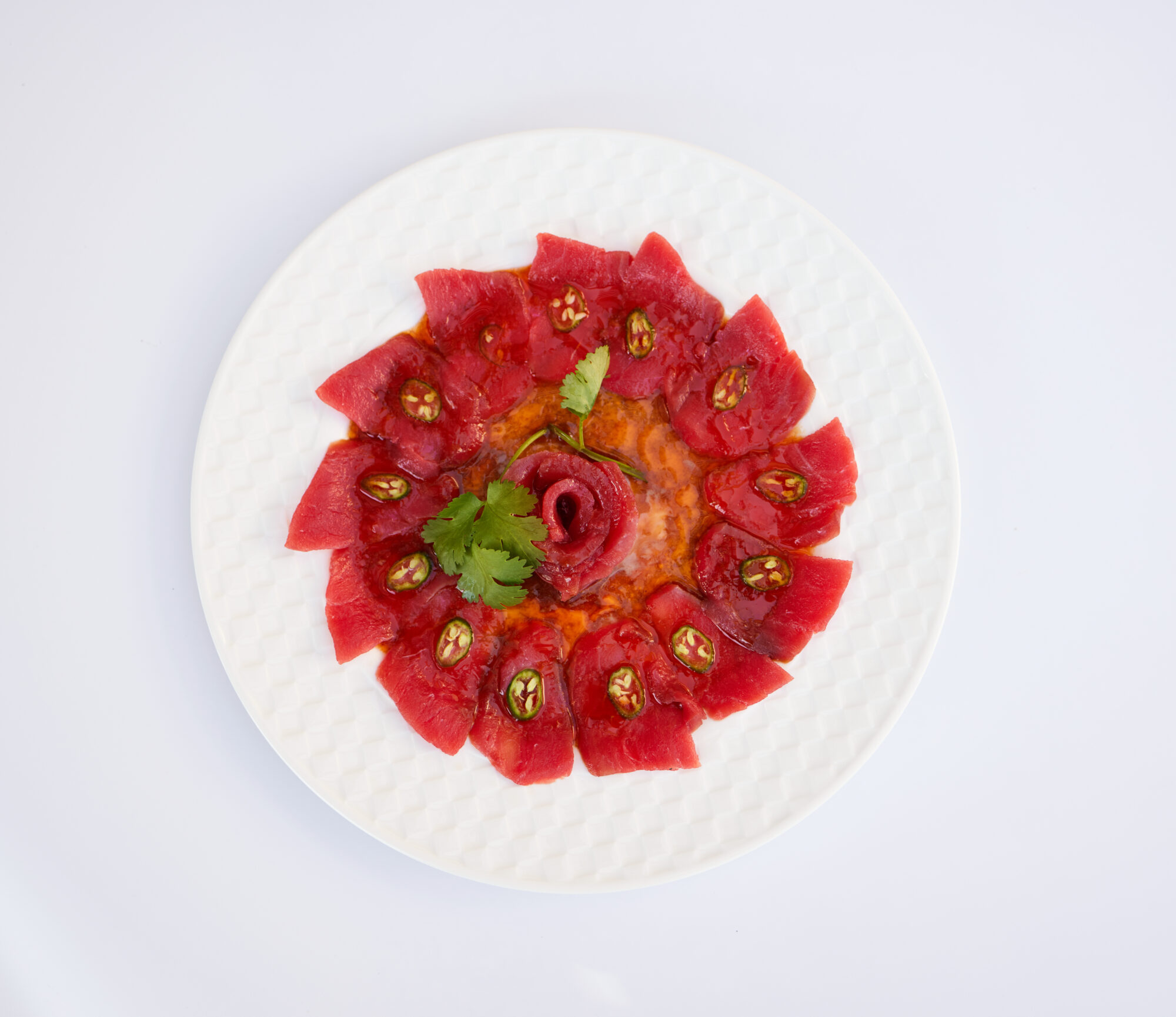 ---
The main course takes place on the modern dining deck, starting with flavorful clam soup or caesar salad with anchovies and encrusted hand-cut croutons. Thereafter arrives the chef's signature special, a USDA prime-cut Tomahawk ribeye served on a searing Himalayan salt block.
Additional meal options include a Cabrilla fillet glazed in mushroom butter and served with quinoa risotto as well as the tender filet mignon marinated in rich red wine gravy. Another popular stand-out dish of regional ingredients is the mixed molcajete made of chicken, flank steak, pork chop, nopal, and melted cheese with a delicious spicy red sauce, guacamole, and mixed tortillas.
The chef also prepares one-of-a-kind vegetarian dishes, if requested. In particular, the stuffed eggplant with seasonal vegetable gratin prepared with parmesan and pesto.
And let's not forget about dessert. Your chef offers an array of desserts, including tiramisu, bananas flambe with brown sugar rum sauce, and camelado vanilla bean ice cream doused in coffee and custard. Guests are encouraged to conclude dessert with an espresso martini or beverage of choice to perfect the meal.
Undoubtedly, Cabo Yacht Charters is renowned for connecting food lovers with breathtaking scenery that photographs and videos do no justice. This culinary experience is completely tailored to each party and offers true luxury at sea. Whether eager to escape into a new reality and snorkel the shoreline, relax in the warm sun, or celebrate a special occasion, Cabo Yacht Charters prioritizes making each individual experience second to none.
Book Today At CaboYachtCharters.com
---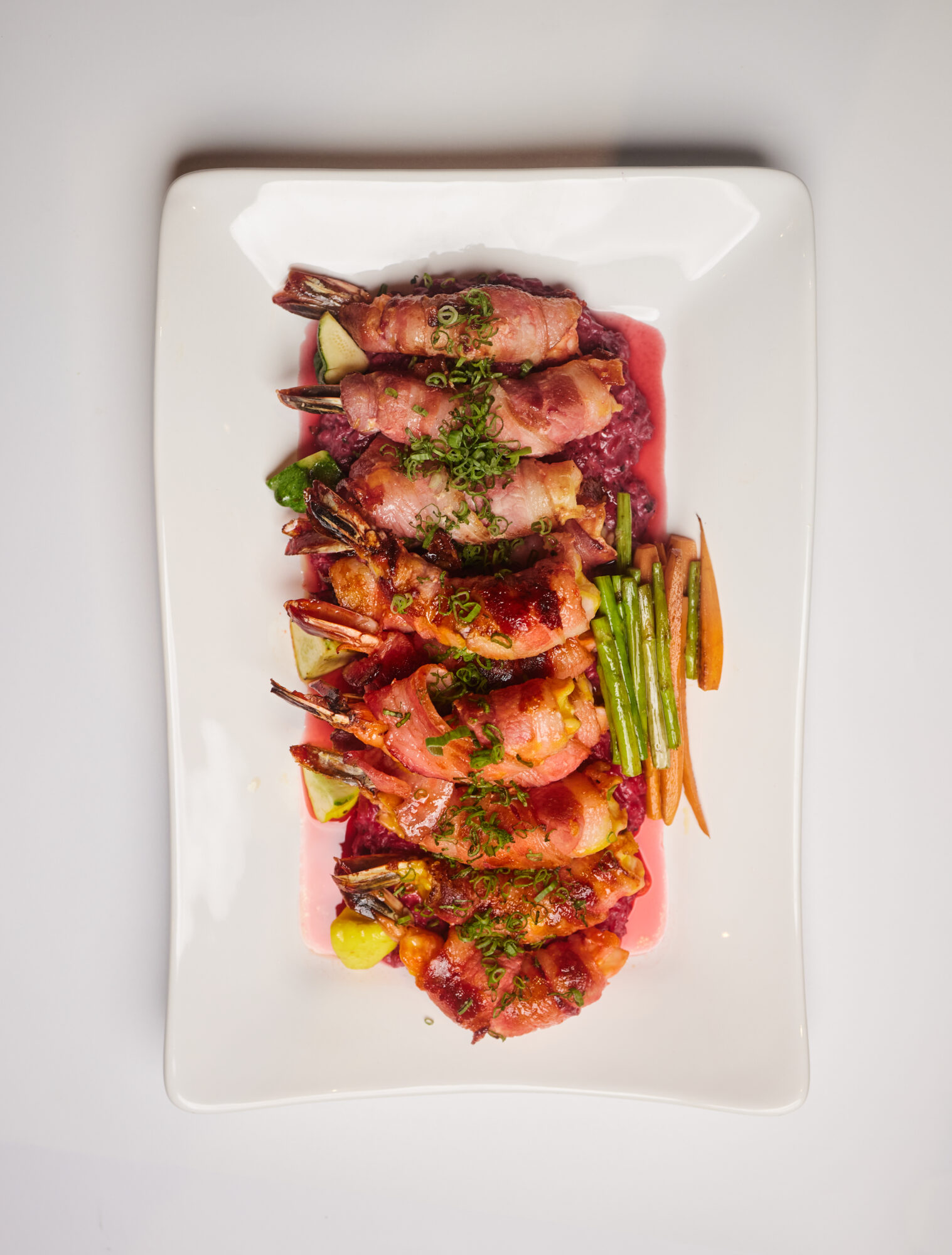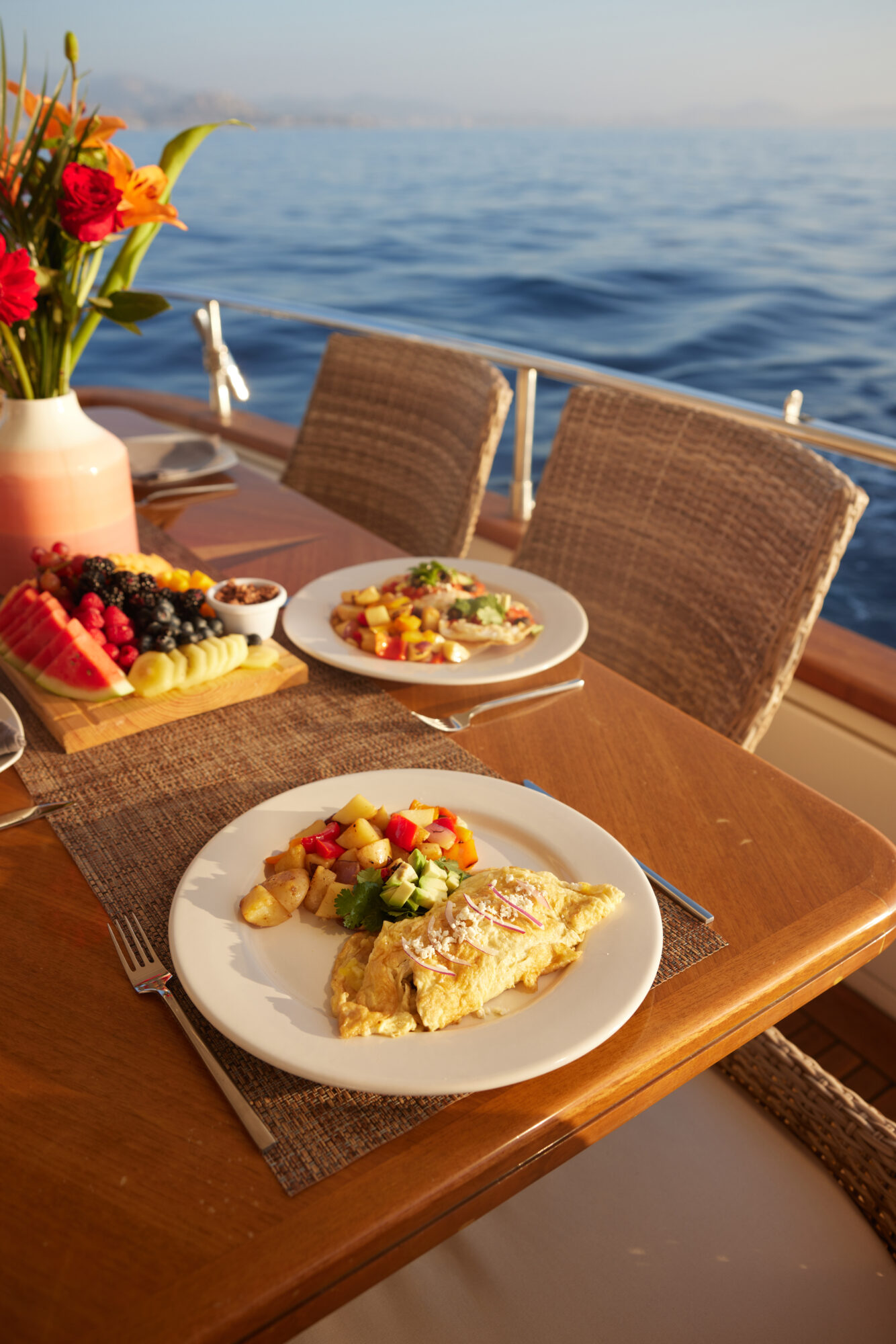 ---