Ferrari Red is one of the most recognizable colors around the world because of its reputation with the iconic car brand and Joseph Fava, the mastermind designer leading the Miami-based Fava Design Group, has expertly incorporated this color into his design work at a residence in Fort Lauderdale. Fava's client wanted his kitchen to match his favorite color –  iconic Ferrari red modeled after his dream car. Fava executed this perfectly by detailing the kitchen with vibrant accents of red on countertops, cabinets, and the refrigerator, providing the homeowner with a kitchen that truly stands out from the rest. In this unparalleled spectacle of a kitchen, the Ferrari Red contrasts beautifully with the dark marble on the countertops and walls in the inner kitchen area, proving that Fava knows how to pair colors in a way that serves as a feast for the eyes, all while having a kitchen that will meet the needs of the homeowner.
---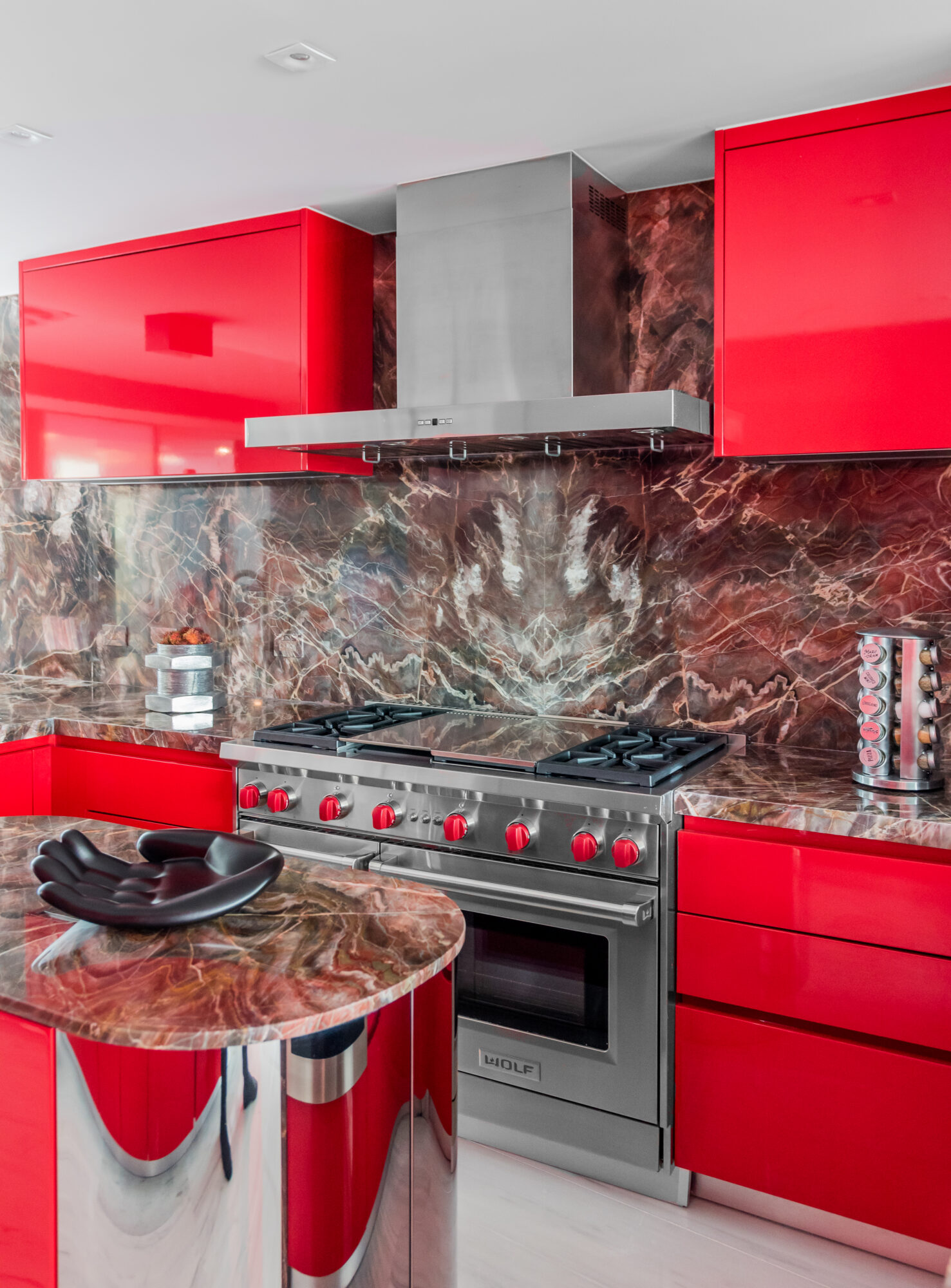 ---
Having just returned from High Point, North Carolina, Joseph Fava has taken a glimpse of what 2022 will hold for the world of design. When it comes to working with clients in the new year, Fava expects that clients will rely on designers to develop concepts for most aspects of interior design, however, Fava anticipates color to be the one element of design that clients will want to give input on, as shown in Fava's work with the Ferrari inspired kitchen. As seen in the Fort Lauderdale home, another trend to expect in 2022 is for clients to spend more money on their kitchen to make the space an all-encompassing area to cook and entertain at their home. Expect larger refrigerators and freezers, speed ovens, and warming drawers.
---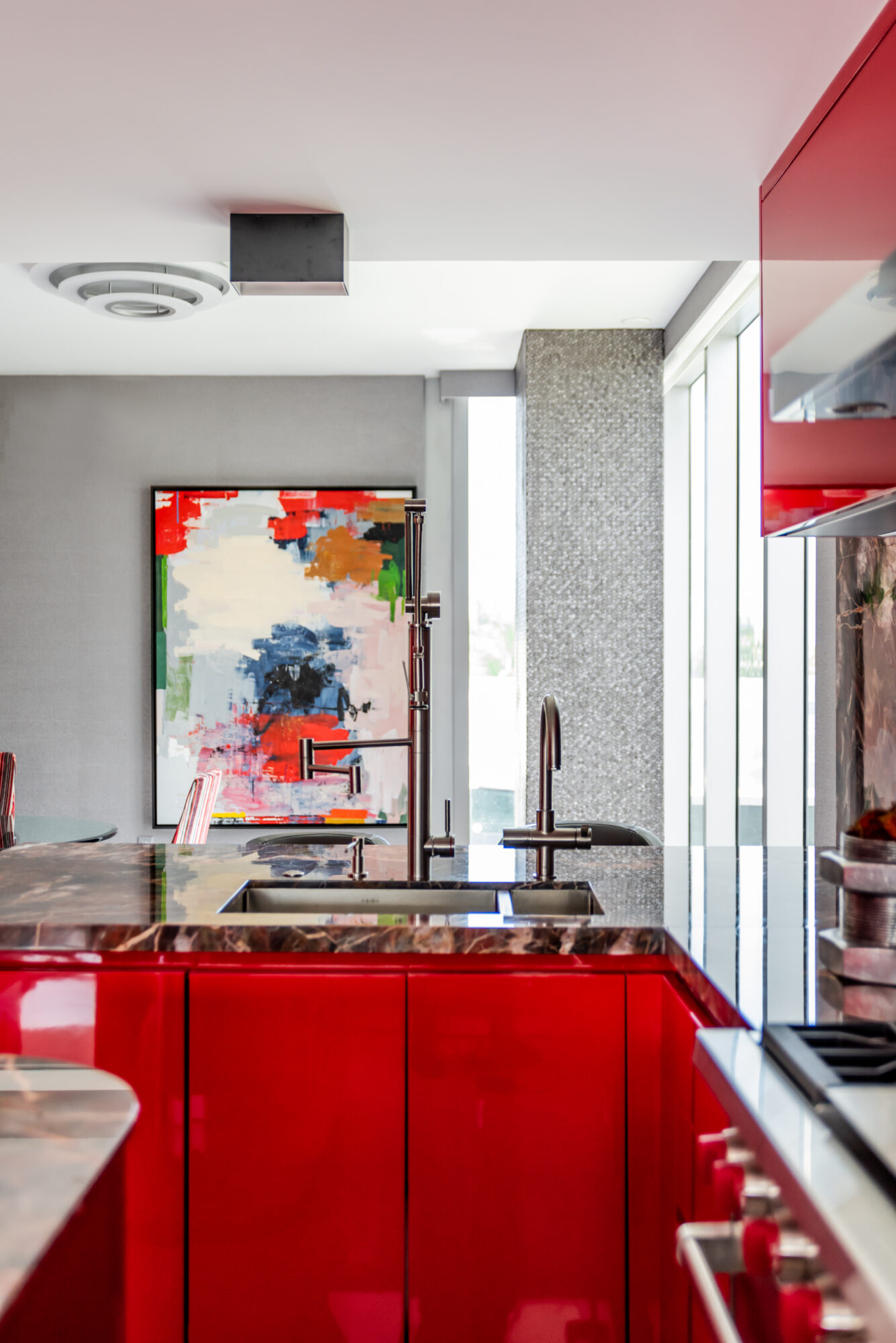 – By Nicole Lewis
---
More information on Joseph Fava and Fava Design Group, LLC, please visit www.favadesigngroup.com.
---